Sugar & Scribe: Chef Maeve Dishes on What's Next for La Jolla's Favorite Bakery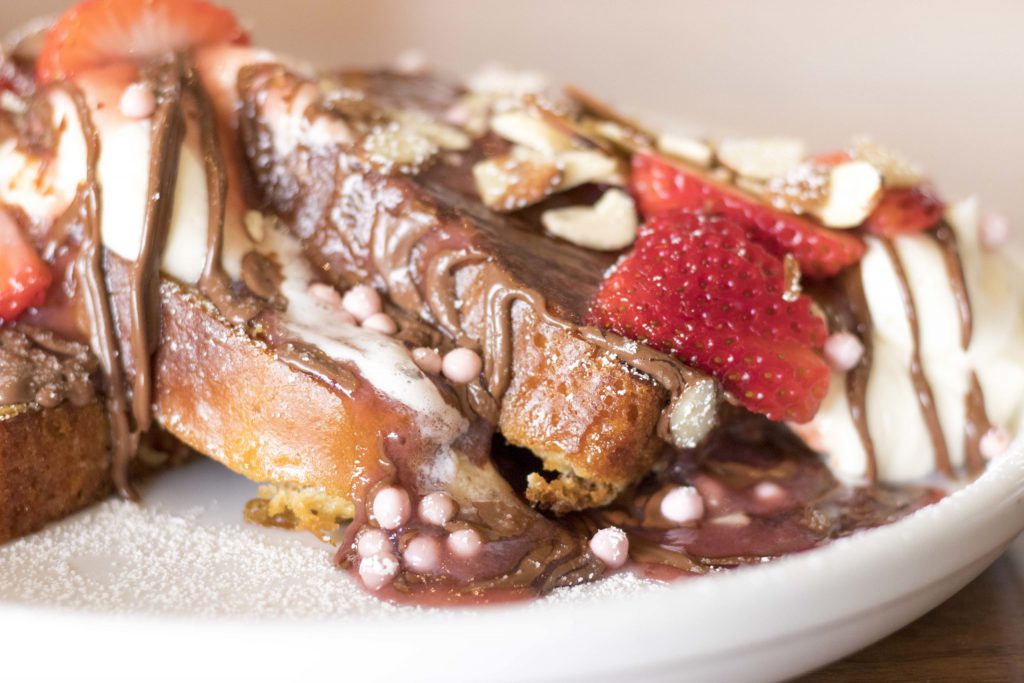 Since its revamp and reopening in 2015, Sugar & Scribe has quickly become a La Jolla favorite: delicious baked goods, sandwiches the way your mom used to make them, and sweet treats, all infused with a touch of old-world Irish magic. Chef Maeve is a veritable force in the restaurant industry, and takes pride in having built her business from the ground up.
Chef Maeve
It was a sunny day when we stepped into Sugar & Scribe for lunch; the doors were wide open, and we were greeted with Chef Maeve's characteristically contagious grin as she came from the kitchen. While we waited for some new menu samples, the restaurant was buzzing with activity, and we got the chance to chat with Maeve about this year's exciting updates; her inspiration for the new menu; and where she sees the bakery in five years.
To this day, Chef Maeve creates everything on the menu completely from scratch, and takes much of her inspiration from her homeland in Ireland. Ingredients are locally-sourced when they can be, and the entire team at the restaurant (including Maeve's husband, Andrew) have full input when it comes to crafting the next menu.
[ad size=728×90]
New Menu: Fresh Favorites & Classic Comfort Food
The La Jolla restaurant's brand new menu has made its debut, and we are loving it. This particular menu iteration took a lot of teamwork and multiple test batches; it kept the staples of her old menu, but she felt ready to experiment and mix things up a little. Maeve's goal here was to take food items that already exist, and do something totally different with them. She was inspired, in part, by one of her chefs – Chef Bernard – and the way he utilizes everyday items in unusual ways. She worked tirelessly with her entire team to fully flesh out the menu, and it shows.
For Maeve, the best part about cooking is being able to "serve emotions;" to create food that people don't just simply taste. We had the opportunity to sample some of Maeve's favorite items, including:
The Loaded King Sandwich: An open-face sandwich packed with BBQ beef, Fontina cheese, grilled onions, and an egg cooked any way you like. The BBQ beef is cooked "low and slow," in Maeve's words: "the only way to go!" The meat takes six hours to slow-cook, and its flavors are a scrumptious combination of the best parts of both Kansas City and Texas barbecue.
Farmers Salad: Fresh, packed with fresh veggies, and decidedly not just another lunchtime salad! Tons of greens, radishes, sliced chicken, corn, goat cheese, avocado, and tomatoes are all topped with a tangy-sweet poblano honey dressing. The salad is a quirky blend of Maeve's Irish heritage, with a little bit of a Baja twist; it's still one of her favorite things on the menu.
Nutella Nuts French Toast: This was a serious treat. Cinnamon Brioche toast is topped with strawberry compote, Nutella, strawberries, vanilla bean whipped cream, and toasted almonds. It's fluffy, light, and totally decadent — just the way French Toast should be!
Seasonal Mimosas: These are must-haves if you're here for brunch. We tried the lemon lavender and the tangerine, which were delicious — crafted with house-made lemonade and fresh-squeezed juice, both flavors of the new mimosas are light, fresh, and just tangy enough. The best part? They're bottomless!
Don't worry; all the favorites and classics from their old menu are still available! The restaurant/bakery has an even larger selection of sandwiches, salads, house specialties (like Rochford Shepherd's Pie and the Full Irish Breakfast), and baked goods, coffee, tea, and specialty drinks.
[ad link="https://www.lajolla.com/article/nautilus-tavern-la-jolla-restaurant/" size="300×250″]
What's Next for Chef Maeve and Sugar & Scribe
This has already proven to be an exciting year for Chef Maeve and the team at Sugar & Scribe La Jolla. Along with the new menu, they've revamped their outside patio and added waiter service. They've also seriously upped their coffee game, and are now brewing espresso and drip coffee from Dark Horse Roasters and nitro and cold brew from Bird Rock Coffee Roasters down the road. Pro-tip: their new Charcoal Latte with Micro-Fuchsia is a must-try!
The restaurant, this year alone, won not one but four Village News Readers' Choice Awards: Best Desserts, Best Pastry, Best Pet-Friendly Restaurant, and Best Breakfast.
And that isn't all! Maeve plans to launch her own cookware/bakeware line of Chef Maeve-branded products in HomeGoods stores and on Amazon.com in a few months. And toward the end of 2018, she'll be collaborating with Chef'd (a meal kit service that delivers fully-prepared meals to your door) to develop tradition-based recipes for at-home cooks; another nod to her Irish heritage and influence. The meals will be seasonal and packed with fresh ingredients, and simple but full of flavor. Those who opt in will be able to pick and choose just one meal at a time, which will make it a great option for impromptu dinner parties!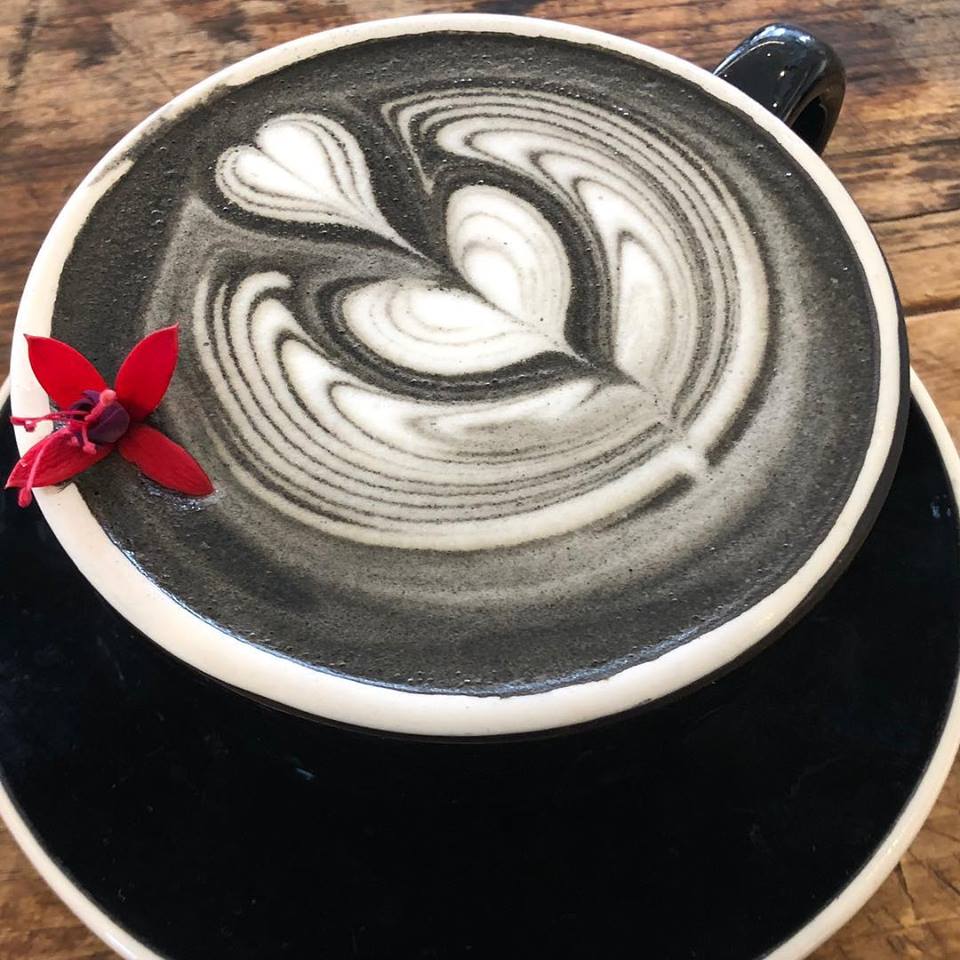 Chef Maeve's passion and enthusiasm for what she does is tangible, contagious, and altogether inspiring. A desire to support the local community and her deeply-rooted love of cooking has turned Sugar & Scribe into an iconic and beloved part of La Jolla; and with so many restaurants becoming less and less community-oriented, stepping into the warm, friendly atmosphere of Sugar & Scribe is truly a breath of fresh air.
Sugar & Scribe is located at 7660 Fay Avenue. They're open Monday-Saturday from 7am-3:30pm, and Sunday from 7am-2:3-pm.