Is San Diego Safe?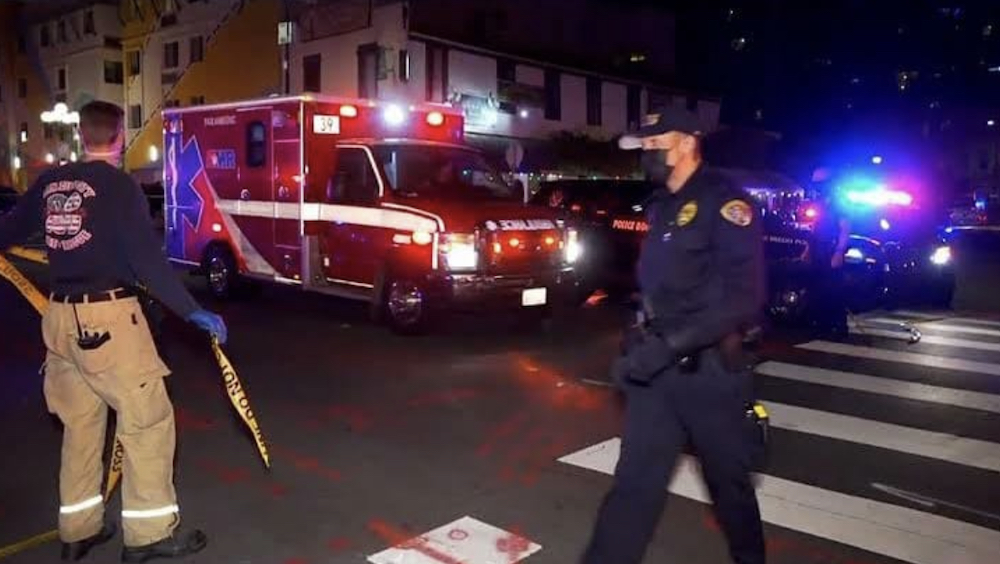 When people travel, one of their biggest concerns is if the place they are visiting is safe. You don't want to worry about whether or not they will be secure on the trip, you want to be relaxed and without stress and anxiety. Of course, safety ranges from place to place. Some are more dangerous than others. Most places in California are safe, but when it comes to the largest cities in the state, there isn't a city of its size that's as safe as San Diego. If you are thinking about visiting this city of sunshine, beaches, and nightlife, you might be wondering–is San Diego safe? And how safe is it?
How Safe is San Diego?
When you're asking, is it safe to travel to San Diego? You're already overthinking things. While there should be things everyone who travels anywhere should be aware of, it is one of the most peaceful cities of its size. How safe is San Diego? Quite safe. The crime rates are relatively low and there are many more safe neighborhoods than dangerous ones. When it comes to safe places in San Diego, there's no shortage. Continue reading below to discover the specifics about the city's safety and what you should look out for when you're here.
Safest Neighborhoods in San Diego
Whether you're thinking about visiting or moving to San Diego, there are plenty of safe neighborhoods where you can have fun and be safe enough to do whatever you want. Is San Diego a safe place to live? Yes, and the city has it all. When it comes to safety tips for planning a family trip to San Diego, you should think about staying in one of these neighborhoods.
Del Mar Mesa is one of the best neighborhoods in San Diego to create a foundation and raise a family. It is a suburban neighborhood that is a great place to rent an awesome AirBnb when you come to visit San Diego. Vid de la Valle has a perfect crime rating and a variety of restaurants to choose from. After you eat, take a walk in one of the neighborhood's many parks. The northernmost neighborhood in San Diego is the San Pasqual Valley Agricultural Preserve, where citrus, avocado, and dairy farms to visit for a nice activity. There's not much else here, so it is a safe area.
Few people know what the North City Future Urbanizing Area is. Since there isn't much here yet, the neighborhood provides a suburban feel with a perfect safety rating. While the area will expand, there are only schools and a few restaurants at this point.
La Jolla is famous for the coves, sea lions, hiking trails, restaurants, and beautiful coastline. It is great for families, couples, and students. It is one of the best areas to live in or visit. When it comes to safe places in San Diego, La Jolla isn't just secure. It is an amazing destination for a night out, a day along the coast, or an entire trip.
Black Mountain Ranch is a suburban community north of Torrey Highlands. Not only is it safe, the neighborhood has a high diversity rating. Stay here if you are looking for a relaxed, secluded place for a vacation. You can also move here to raise a family. Finally, Torrey Hills offers a more urban feel with top-notch schools, a great crime rating, and many things to do.
Neighborhoods to Be Aware Of
The question, "is San Diego safe?" is asked because there are some neighborhoods that are more dangerous than the ones above. Most of them aren't exactly the place where you have to worry about being accosted, they have a higher crime rating than San Diego's safest neighborhoods.
East Village is a large neighborhood downtown east of the Gaslamp Quarter. It spans 130 blocks and makes up a large chunk of the city's nightlife and downtown businesses. The neighborhood has a relatively high crime rate and is one of the more developed parts of town. With Petco Park and many other businesses, it's no wonder that it has more riff-raff than other neighborhoods. The higher violent crime rate also makes the cost of living lower.
Another neighborhood that has a higher crime rate is Horton Plaza. It is an outdoor entertainment venue and event space downtown, which also makes the cost of living and real estate costs lower. It is one of the most dangerous neighborhoods in San Diego, but your chances of being a victim are only one in 14.
The Marina district is a neighborhood downtown on the San Diego Bay. It was once a warehouse area but is now a neighborhood with high-rise condos. It has a crime rate, but the Marina district is also an expensive place to live. There are many other neighborhoods that don't have a perfect crime rating, but you won't have to worry much about it. Is Downtown San Diego safe at night? Yes, it is. With security in place and higher awareness, it can be safe – but you should also be careful where you are at night in the city.
Crime Rates in San Diego
Despite that there are some neighborhoods that have higher crime rates, when you ask "is it safe to go to San Diego?" The answer, of course, is yes. San Diego has a crime rate that is 15 percent lower than the national average. It is safer than 34 percent of all the cities in the country. Even if you do encounter a crime, it will likely be burglary of theft, not violence.
Property Crime in San Diego
84 percent of the crimes reported in San Diego are classified as property crimes. There is a one in 47 chance that you will be the victim of one. This means that while they happen, the chances of encountering a property crime is quite low. The rate is 21.14 in 1,000 residents, which is still much less than both state and national averages.
Violent Crime in San Diego
Violent crimes account for 15 percent of offenses in San Diego. There is only a one in 260 chance that you'll be the victim of a violent crime. With a significantly lower crime rate than the state of California, being a victim of a violent crime is very unlikely when you visit San Diego. If you're careful, there's no reason to worry.
Is San Diego Safe for a Solo Traveler?
Without a doubt! Visiting San Diego is safe for any solo traveler, man or woman. Not only will you be safe as a solo traveler, you'll have an amazing time. You will meet nice people and have a lot of fun. If you're thinking about traveling somewhere, San Diego is a great option for any type of traveler
Is it Safe to Visit Tijuana from San Diego?
Tijuana is the sister city across the border from San Diego. It is known for being a wild city. While it is known for crime, it might not be as dangerous as people think. If you are traveling to San Diego, you can safely visit Tijuana for a day trip. Just be careful and keep your valuables safe. Take a guided tour – if possible. There are many tours that take you to visit breweries, restaurants, and wineries. In addition to visiting Tijuana, other destinations in the Baja area include Ensenada and El Valle Guadalupe.
How Safe Are the Beaches in San Diego?
The beaches are very safe, which make them a great place to relax on any San Diego trip. Of course there are some homeless people in some beach neighborhoods, but they likely won't bother you. You don't have much to worry about when you're going to the beach in San Diego, just stay out of the sun and have a good time.
General Tips
Is San Diego safe? Is Uber safe in San Diego? Is it safe at night? Yes, San Diego is very safe but you should always keep your wits about you–wherever you are traveling. When you're visiting any new city, you shouldn't walk alone late at night in a neighborhood you're not familiar with.
Avoid suspicious activity and dangerous neighborhoods. Be conscious of where you go at night. Try to be around other people. While you will be fine if you are thinking about these things, you can also invest in term life insurance to keep peace of mind.
It doesn't matter who you are and where you're from, visiting San Diego is safe. It is a fairly large city with many different areas, so you should always be aware of the more dangerous neighborhoods but if you do you will be fine. San Diego is a great place to visit because there are many things to do, beautiful places to go, and it is safer than state and national averages.
Incidentally, if you're interested in finding a private investigator in San Diego, we've got an article about that, too!
About the author: Ryan Beitler is a Southern California-based writer, journalist, and blogger.
The banner photo for this article is from IG user @todaybulletin