Harry's: Dining Retro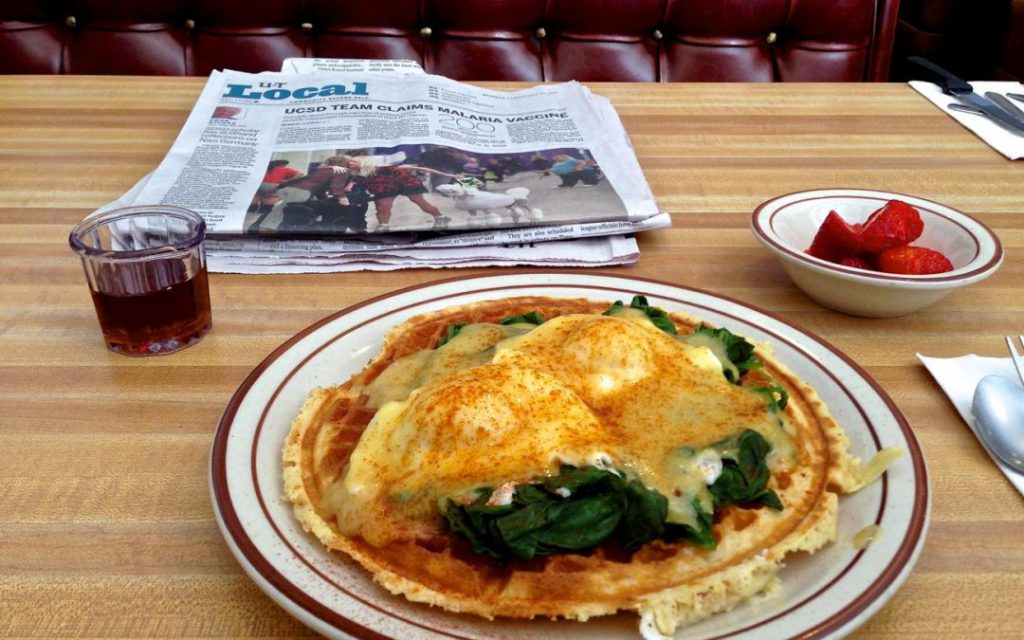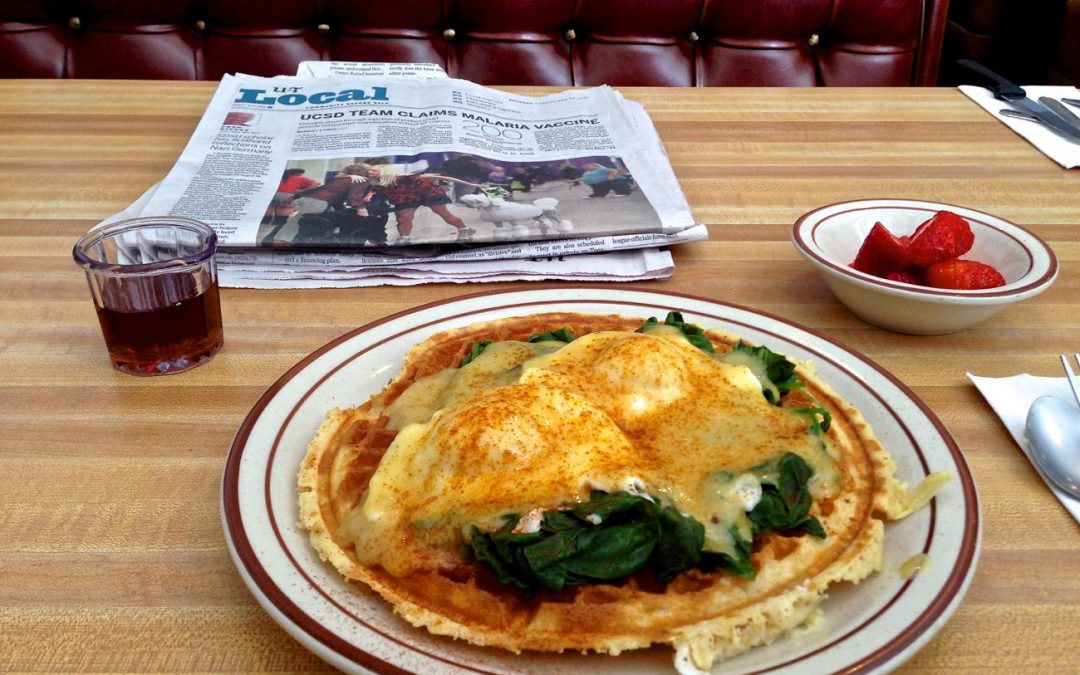 Harry's Dining Retro
La Jolla may be a young city comparatively, but it has more history than we often remember. Simply step into Harry's Coffee Shop, and you'll feel it. Pictures on the wall boast of sports wins from the 70s and show off fashions that have come back into style in years since. Though clothing styles and presidents have changed much since the founding in 1960, much of the diner has stuck to its beginnings with a menu featuring many of the same meals and concepts as chosen by the original founders.
Part of what has kept this beloved restaurant strong in its roots is the management; the owners are 3 children of the original founders. These gentlemen grew up eating, meeting after school and, starting young, working in this very restaurant. This place is the family's second home. As a matter of fact, it feels like a lot of folks' second homes. Waves. Greetings. First names. These are all common amongst the patrons of this place.
Now, let's get into something you can really sink your teeth into…the food. Harry's serves both breakfast and lunch items, any of which you can order during all open hours. French toast at 2 pm? A cheeseburger for breakfast? Here, your appetite is free to order as it pleases.
One of the co-owners, John, met with me and recommended three of the favorites to try…all of which did not disappoint.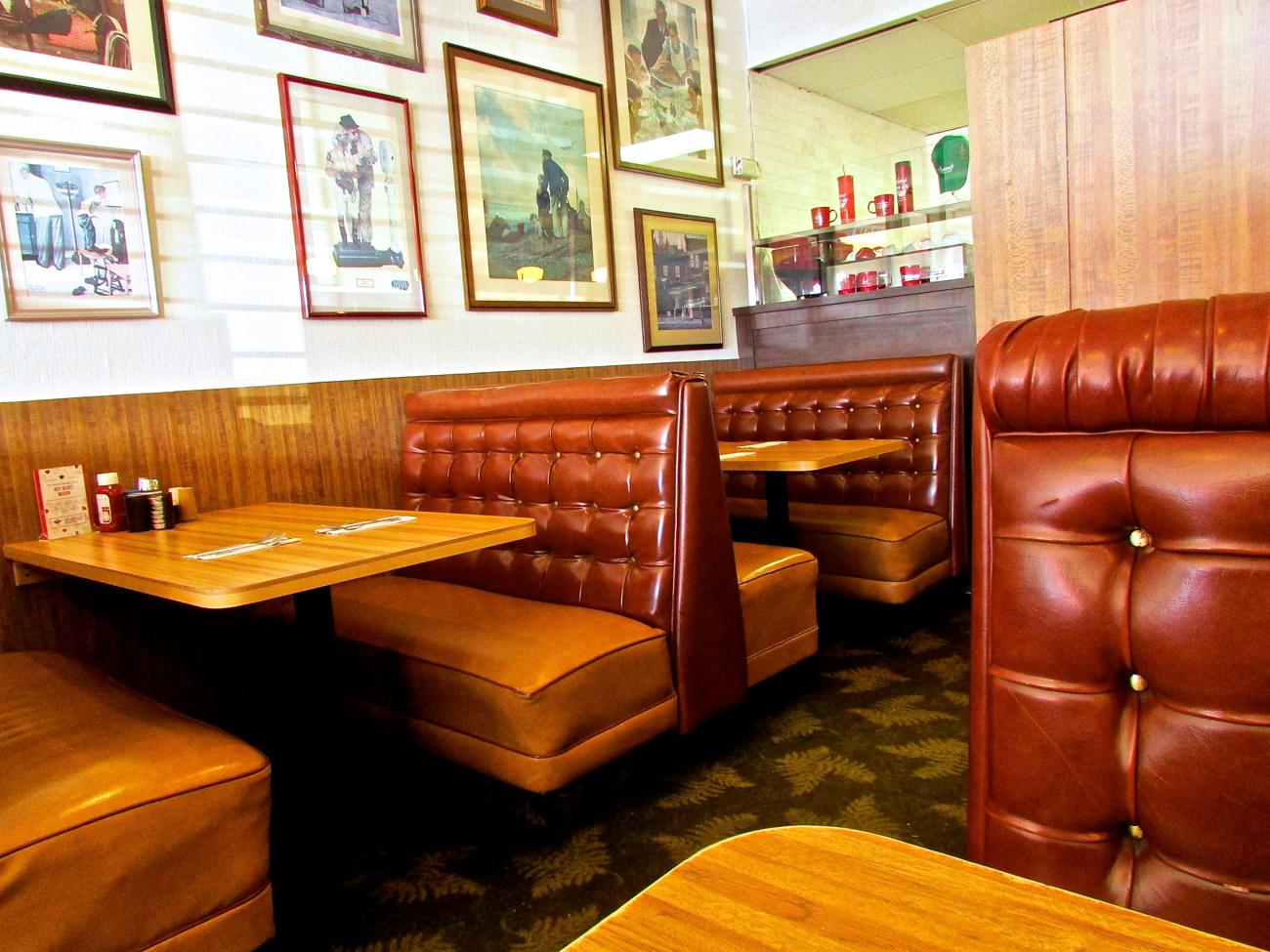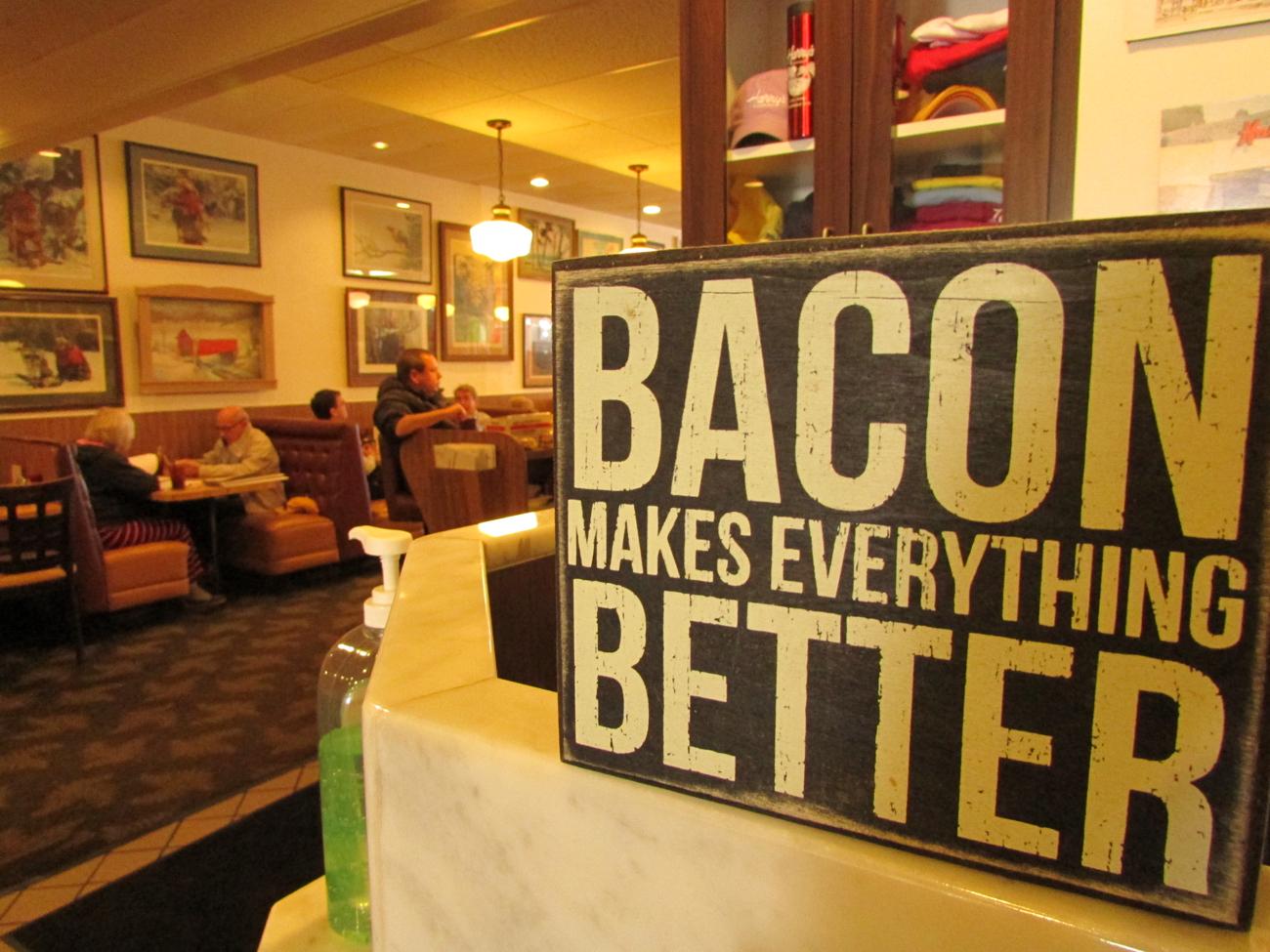 What a Brew-ty!
I started with a homey, heart-warming beverage: a mocha. Their mochas are served in a cup the size of a large cereal bowl. Holding it to my head, it was nearly the same size. The top is piled with whipped cream and drizzled with chocolate sauce, all of which slowly spreads throughout the drink as the heat coaxes melting. All chocolate lovers beware, this cocoa heavy drink will likely change your scale of what a good mocha is. (As it's so large, you can even take half to-go if it's too much at once.)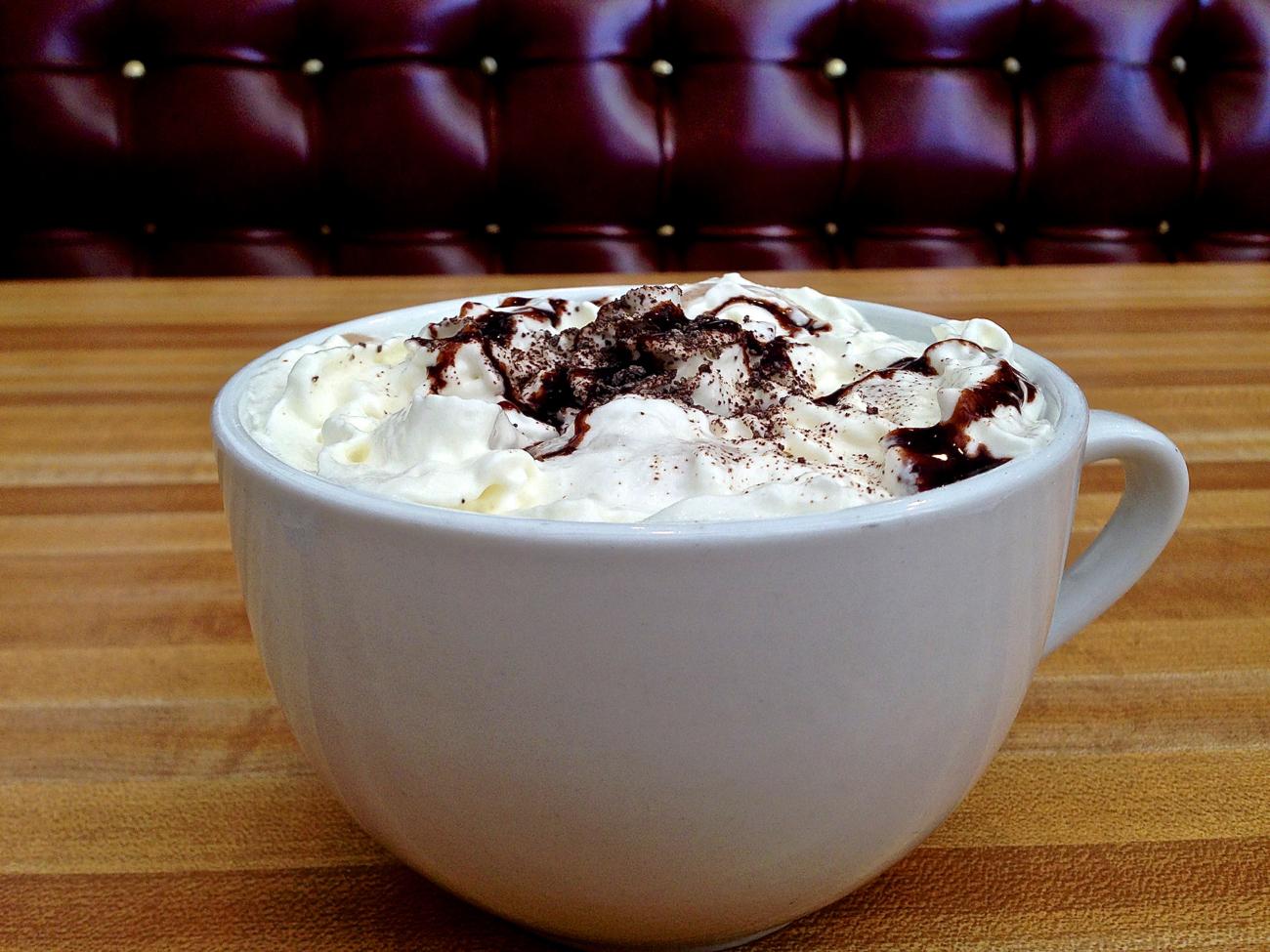 A New Twist on Two Breakfast Favorites
Waffles. A classic staple Eggo has gotten into the average American home. Eggs Benedict. A wonderful dish that, when done right, makes for a very satisfying breakfast. Ever tried the two together? I hadn't until my visit to Harry's. For my main entree I ordered the B.W. Florentine — Eggs Benedict, Florentine style, on a waffle.
The brilliance of using a waffle is that it captures all the Hollandaise sauce that normally slides its way off the egg and onto the plate. Instead of missing out on any of the flavor, the slightly sweet waffle picks it up and makes for a truly mouth-watering bite. Harry's can also put the eggs on a bacon-filled waffle. So for those of you who enjoy your bacon? No need to skimp here.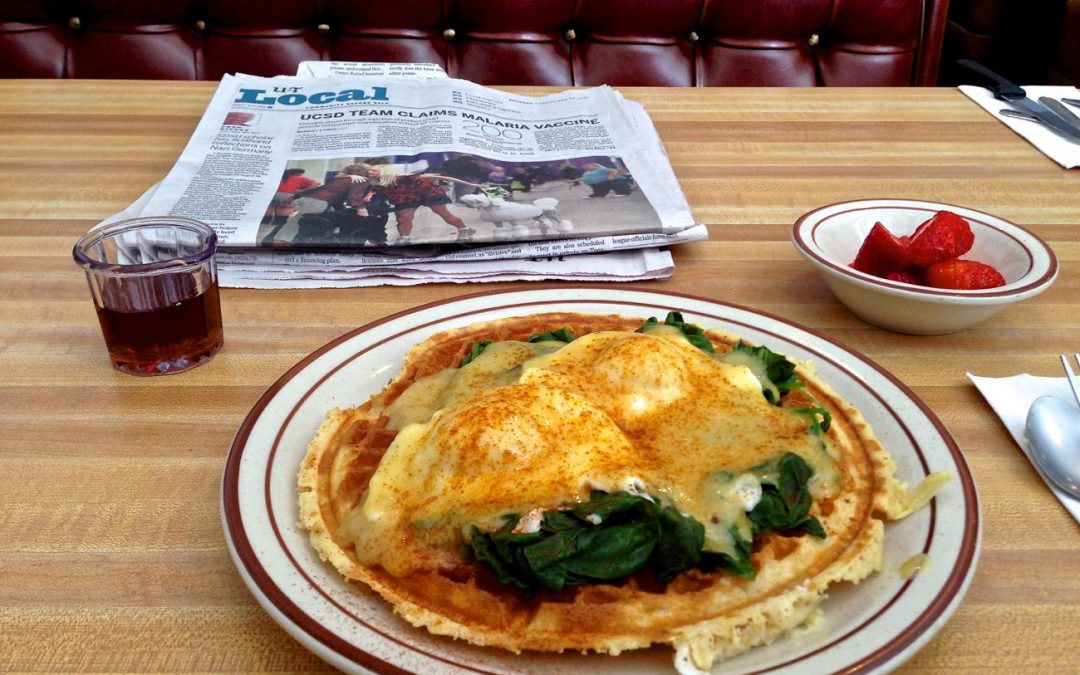 End Things on a Sweet Note
I ended the meal with a cinnamon roll. This sweet dessert cake-disguised-as-breakfast food gives Cinnabon a run for it's money. Warm and obviously baked fresh that day, it could be paired with a coffee for a breakfast in and of itself!