Discover the Best Pool Service in San Diego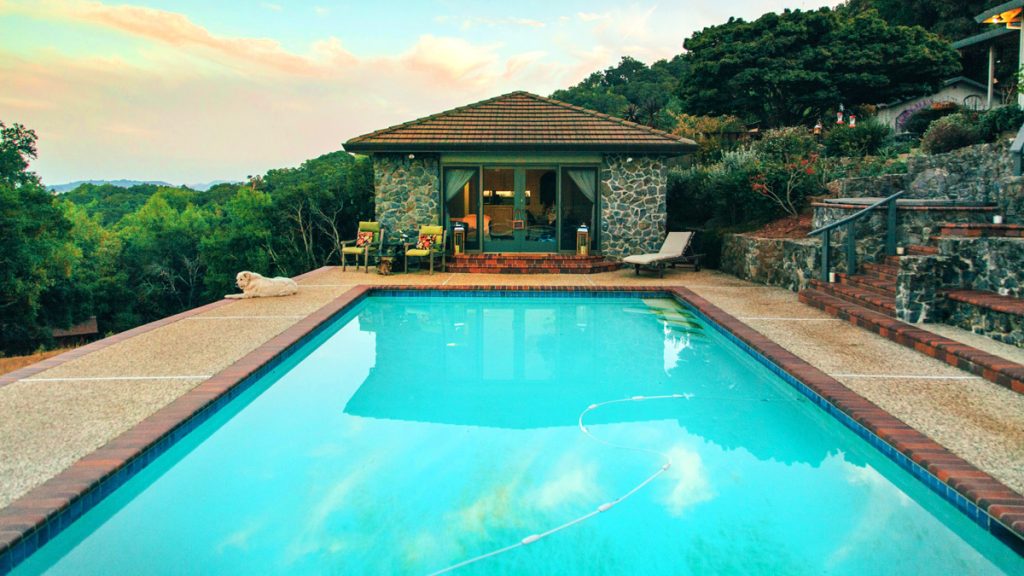 There are very few things that compare to the pleasure of gliding through a sparkling blue pool on a gorgeous, sunny day here in San Diego. Unfortunately, though, swimming pools require regular maintenance and can often experience a variety of problems that make using them much less enjoyable. These issues can include broken filtration systems, cracked pool decks, or even leaky plumbing.
San Diego Pool Services for Repairs and More
Fortunately, you can quickly and easily get your pool back to tiptop shape by hiring a professional pool service to inspect and repair it. Swimming pool benefits include exercise, fitness, and fun – so don't wait to get it ready for use once more. It's important that you hire the best pool service in San Diego to help you reap all the rewards that come with owning a well-maintained pool.
GL Pools
As one of San Diego's most popular pool companies, GL Pools offers a full suite of services, split into three plans. Offering both commercial and residential pool cleaning and repairs, they provide extensive service all around San Diego, including downtown and North County. They've even expanded into a second office in Torrey Pines to keep trucks and equipment so that it will be easier for their technicians to reach La Jolla, Del Mar, and all of North County. Pricing is available through consultation by phone and email on their website at GLPools.com. Furthermore, all plans can be canceled at any time, so you aren't trapped in a contract.
Phone: (877) 707-7665
Hours: Mon – Fri 8 a.m. – 5 p.m.
Closed Sat & Sun
Diamond Pool Solutions
You can find Diamond Pool Solutions off Rios Canyon Road on El Cajon. Customers can choose between either a complete inspection of the pool or maintenance of the water chemistry. Repair services are comprehensive as well, including options such as standard pump repair, motor repair, and filter replacements.
Phone: (619) 929-0309
Hours: Mon – Fri 8 a.m. – 5 p.m.
Closed Sat & Sun
Payan Pool Service Inc.
Payan Pool Service provides clients with a wide selection of pool-related services from its location on the corner of Prospect Avenue and Louis Lane. Holding both C61 and C53 CA State Contractor's licenses, you can be sure that Payan Pool Service is providing you with the best pool maintenance possible.
Phone: (619) 449-1392
Hours: Mon – Fri 8 a.m. – 5 p.m.
Closed Sat & Sun
Phenome Pool
Located in the center of Mayfair Street, Phenome Pool offers clients a variety of services. These include specialized services for San Diego pools and spas, as well as equipment repair or replacement. The expert staff at Phenome Pool can help you repair pumps, heaters, and filters, as well as conduct regular pool maintenance and balance your pool's chemistry.
Phone: (760) 521-1682
Hours: Mon – Fri 7 a.m. – 5 p.m.
Closed Sat & Sun
Aaron's Pool Services
You can find Aaron's Pool Services on the corner of Via Sonora and Farel Street. The company offers pool servicing through appointment by phone or email at their website. Pool service plans are designed specifically for each client after consultation in order to allow Aaron's Pool Services' pool service experts to identify your individualized pool service needs for optimal results.
Phone: (442) 266-7131
Hours: Mon – Fri 8 a.m. – 6 p.m.
Closed Sat & Sun
Zier Pools
Established just off of Ronald Packard Parkway on the corner of Los Vallecitos Boulevard, Zier Pools specializes in pool building rather than pool maintenance. They are pleased to offer a wide range of different features and design options that are sure to satisfy even the pickiest of clients. Release your inner creativity with a pool by Zier pools today!
Phone: (760) 290-4147
Hours: Mon – Sat 6 a.m. – 8 p.m.
Closed Sundays
San Dieguito Pool Center – Swimming Pool Service & Repair
Located near the corner of South Vinewood Street and Wineridge PIace, San Dieguito Pool Center offers a variety of pool services starting at just $49.95/month. Services are split between weekly or seasonal cleaning services, as well as a standalone chemical-only pool service. That way, their clients are able to pick the package that best suits their needs.
Phone: (760) 290-4147
Hours: Mon – Fri 7:30 a.m. – 4 p.m.
Closed Saturdays and Sundays
Clear Expectations
On the corner of Rancho Bernardo Road and Via Tazon lies Clear Expectations. Residential pool services offered include once-a-week service, pool vacuum services, equipment and pool repair, and even remodeling. Pricing is available upon consultation by phone or through their website.
Phone: (888) 545-7665
Hours: Mon – Fri 8 a.m. – 5 p.m.
Closed Sat & Sun
Prime Pool and Spa
Located in the plaza on the corner of Mira Mesa Boulevard and Westview Parkway, Prime Pool and Spa offers a fantastic array of services to their valued customers, including monthly services, filter cleaning, salt cleaning, and full-service repairs. Set up an appointment by phone or email to start your plan today.
Phone: (858) 750-8842
Hours: Mon – Fri 7 a.m. – 5 p.m.
Closed Sat & Sun
Vida Pool and Spa Care
You can find Vida Pool and Spa Care near McClintock Street and Meade Avenue, where their pool service experts are waiting to help restore your pool to brand new condition. Services offered include weekly maintenance services, pool filter and salt cell cleaning, equipment and pool repair, and startup service for new pools. Vida can even help you upgrade components!
Phone: (619) 559-4351
Hours: Mon – Fri 9 a.m. – 6 p.m.
Closed Sat & Sun
Rauscher's Pool Care
With free quotes for pool services, express response times for pool emergencies and a variety of service options, Rauscher's Pool Care is an incredible option for those looking for a convenient pool service company. You can find Rauscher's Pool Care near Gateway Drive and Rexford Drive, or simply book an appointment online at their website.
Phone: (619) 254-3519
Hours: Mon – Fri 7 a.m. – 7 p.m.
Saturday 7:30 a.m. – 12:30 p.m.
Closed Sundays
Pacific Pools
Found on the corner of La Jolla Mesa Drive and Agate Street, Pacific Pools offers a variety of excellent pool maintenance services tailored to each client's needs. From checking the water chemistry of your pool to performing those much-needed repairs and upgrades, this San Diego pool repair and maintenance company is ready to make your pool ready for the summer.
Phone: (858) 947-6657
Hours: Mon – Sat 9 a.m. – 5 p.m.
Closed Sundays
Oropeza Pool Service
On the corner of H Street and G Street lies Oropeza Pool Service. Started by two business partners over 20 years ago, Oropeza Pool Service offers a wide range of services to customers and is able to communicate with customers in both English and Spanish. Call the number below to get your free quote tailored to your service needs.
Phone: (619) 828-3301
Hours: Mon – Fri 8 a.m. – 6 p.m.
Closed Sat & Sun
Eastlake Pool Services
Located on the corner of St Claire Drive and Marquette Road, Eastlake Pool Services is a small, family-owned business specializing in pool cleaning and maintenance. The company offers a range of services including acid washing, plumbing, repairs, and cleaning. Pricing is available through the form on their website, or simply call them to learn more.
Phone: (619) 241-1437
Hours: Mon – Sun 7 a.m. – 9 p.m
Clear Pool Services
Tucked away in a complex of other buildings on the corner of Fraze Road and Hazard Center Drive, Clear Pool Services boasts complete pool operator certification and insurance to ensure that the service you receive is as risk-free as possible. Speak with a customer service representative at the number below for information on plans and pricing.
Phone: (619) 215-1313
Hours: Unavailable
Enjoy Your San Diego Pool Today
No matter where you live in San Diego, there's a pool service company just waiting to help you maintain and upkeep your pool. If you're looking to do more work on your home and want to install a pool, be sure to consider looking into the best general contractors in San Diego. That way, you can be confident that it'll be a job well done and you'll be able to get the most out of your pool.
Plus, home renovations can be a great way to improve the price of your home when you're ready to sell. And when it's time to move into a new home here in America's Finest City, check out our guide on how to buy a house in San Diego. Whether you're upgrading your home or considering moving into a new one, though, one thing's for certain. Having a pristine, inviting pool in your backyard can definitely take your enjoyment to the next level!
About the author: Roy Shi can often be found spending his time writing articles, short stories, and whatever else suits his fancy. When he isn't behind the screen, he loves reading the latest fantasy novels by his favorite authors, baking, and practicing the saxophone, much to the chagrin of his neighbors.