The Best Treatments for Botox in San Diego in 2023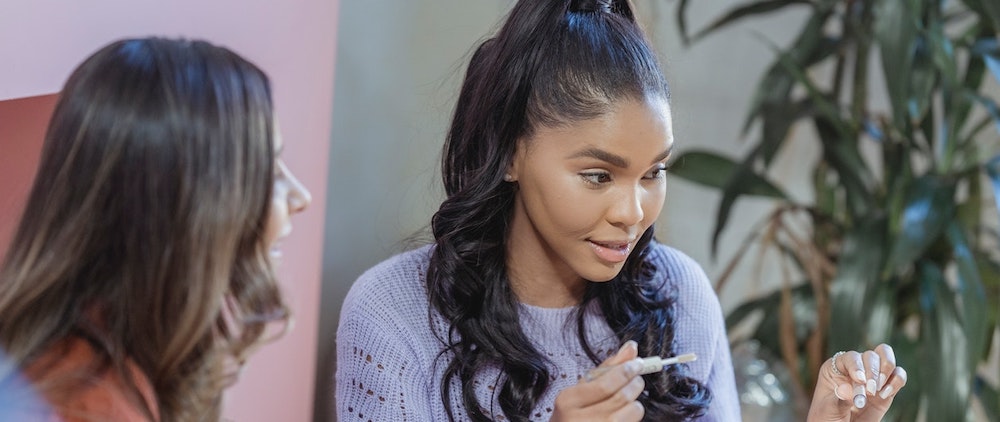 Whether you're looking to stave off fine lines and wrinkles in your late twenties or deciding that your store-bought creams aren't up to snuff in your mid to late thirties, you may have found yourself at a crossroads. Continue to dump a ton of money into creams and serums that promise to get rid of those pesky crow's feet and forehead lines; maybe it's your eleven's too – or you could search out the best Botox in San Diego to have them gone instantaneously. Well, not in an instant; Botox and its other competitors take about a week to ten days to show full results. But it's a lot faster than the creams, a wish, and a prayer – that could take months or not work at all.
So here you've found yourself searching for where to get Botox in San Diego. You're not alone. More and more women (and men) are finding themselves searching for injectables to look and feel their best. Botox is also an approved medication for sufferers of migraines, so you may be searching for it for that purpose as well. Whatever your reason, let's take a look at where you can find Botox treatment in San Diego. Also, if you're looking specifically for a location in La Jolla, please visit our dedicated page to Botox in La Jolla.
Where to Find the Best Botox Treatment in San Diego
When it comes to finding where to get Botox in La Jolla, you don't have to look too far. If budgets are an issue for you, don't give up your dreams of a smooth, wrinkle-free complexion. There are plenty of options for affordable Botox in San Diego from board-certified physicians, where you can achieve the stunning, youthful results you're looking for without having to sacrifice safety. While they're trendy, avoid "Botox parties" and go with licensed professionals – always.
North County Botox Treatments
If you're in the North County Coastal area of San Diego, you don't have to travel far to get stunning results. And sure, if you're a first-timer, you're going to want to go in a little more conservative with how much treatment you receive. But trust me, after visiting these locations, you'll be back for more in a few months, and you'll likely want more units than you received the first time. Botox is truly a game-changer.
Aesthetically Pleasing Medical Spa, Inc.
With virtually all five-star reviews and a feature in Vanity Fair, you can trust your face to the beauty experts at APMS. Not only do they offer injectables and fillers, but they also offer other aesthetic and wellness services. Located in Encinitas, they might be very convenient to where you live or work.
Address: 205 S. El Camino Real, Suite F, Encinitas California 92024
Phone: (760) 436- 8400
Hours: Mon – Fri 8:30am – 5:00pm
Sat (Aesthetician & Appointment Only) 10:00am – 4:00pm
Holden Timeless Beauty
Headed by Dr. Amanda Holden and located in San Marcos this practice specializes in Botox and another popular injectable Dysport. Some clients prefer Dysport as its results are touted to be seen faster (two to three days) versus a week with Botox. But, this is unique to everyone. Many women see results of Botox within a couple of days as well. And, no matter which product you decide on, you won't see full results with either until about ten to fourteen days after your appointment. Her team also specializes in dermal fillers like Juvederm and Restylane if you're looking for poutier, plumper lips.
Additionally, fillers treat harder set lines on your face and can help with under your eyes and your nasolabial folds. If you have filler questions, be sure to ask Dr. Holden and her team if you're a good candidate for facial filler at your appointment.
Address: 711 Center Dr., Suite 106, San Marcos, CA 92069
Phone: (760) 274-3160
Hours: Mon – Fri 9:00am – 7:00am
Sat 10:00am – 2:00pm
Revive Med Spa
Located in Encinitas, Revive Med Spa is a gem of a medical spa. They offer an impressive selection of procedures beyond Botox and fillers. They do everything from cool sculpting, B12 injections and even provide professional tattoo removal. So, if you've always regretted that high school spring break ink mistake, you can get that taken care of while making your skin smooth and more youthful – in a comfortable, relaxing spa environment. They also have three locations in the San Diego area, making them highly convenient based on where you live and flexible as far as getting into different office locations if you need a last-minute touch-up for any upcoming events.
Address: 109 N El Camino Real, Ste 9, Encinitas, CA 92024
Phone: (619) 485-5853
Hours: Mon 9:00am-8:00pm
Tues-Sat 8:00am-8:00pm
Sun 9:00am – 5:00pm
North County Inland Botox Treatments
As you know, it's essential to do your research and find spas, clinics, and practices that you trust. On top of asking friends for recommendations, here are some locations you should look into.
Dr. K Cosmetic & Laser Clinic
When comparing Botox in San Diego reviews, you'd be hard-pressed to find a more qualified doctor and nursing staff than at Dr. K Cosmetic and Laser Clinic. This practice offers so much more than just injectables, with services ranging from laser, body sculpting, PRP (Platelet Rich Plasma), micro-needling, and joint and tendon injections. Dr. Shahram (Shawn) Khorshidi is not only trained and certified by the American Board of Aesthetic Medicine and the National Laser Institute for basic and advanced laser, aesthetic procedures, PRP, and IPL, he is also a board-certified family physician. So, you can feel incredibly safe, and at ease for any treatments, you get with him and his team, but especially Botox in San Diego.
Address: 310 S Twin Oaks Valley Rd, San Marcos, CA 92078
Phone: (858) 222-3262
Hours: Mon – Fri 10:00am-6:00pm
Jerome L Sinsky MD
Jerome Sinsky, MD, worked in the O.B./Gyn field for over thirty years and opened the Personal Laser Clinic in response to his patience during his time in that field. While his practice offers many services focused on lasers, they also include Botox in their list of services. If you feel more comfortable with an experienced M.D., his practice could be an excellent fit.
Address: 735 E Ohio Ave, Ste 203, Escondido, CA 92025
Phone: (760) 743-5600
Hours: Mon & Tues 8:30am-5:00pm
Thur 8:30am-5:00pm
Fri 8:30am-12:00pm
Cosmetic Med Solutions
Located in Escondido, Cosmetic Med Solutions offers cosmetic injectables and tattoo removal; it also offers laser hair removal and skin tightening and is known for its successful melasma treatments. If you recently developed melasma after pregnancy, this is a great place to correct the issue and splurge on a little filler!
Address: 301 S Juniper St, Escondido, CA 92025
Phone: (442) 204-0267
Hours: Mon-Fri 9:00am – 5:00pm
Central San Diego Botox Treatments
Whether you've been searching high and low for the best dermatologist in San Diego or you're more focused on cosmetic procedures, there's plenty of practices in Central San Diego that offer whatever you're looking for.
La Jolla Cosmetic Laser Clinic
Not only does La Jolla Cosmetic Laser Clinic offer an extensive array of cosmetic procedures, but it offers gynecological care as well – talk about a one-stop-shop! They are one of the top-rated practices in the area for Botox procedures.
Address: 7720 Fay Ave, La Jolla, CA 92037
Phone: (866) 676-3242
Hours: Mon – Thur 9:00am-6:00pm
Fri 9:00am – 5:00pm
SDBotox
SDBotox is a beautiful, spa-like space that is known for its minimally invasive cosmetic procedures. They have specialized in these procedures and micro treatments for over five years and have an excellent reputation. They also offer Sunday hours which is highly convenient if you're a busy professional or mother.
Address: 1851 San Diego Ave Ste 100A San Diego, CA 92110
Phone: (833) 683-3303
Hours: Mon – Thur 10:00am-7:00pm
Fri-Sun 10:00am-3:00pm
Siti Med Spa
Siti is well known for its advanced cosmetic procedures and specializes in anti-aging treatments. They are considered San Diego's number one skincare experts, so if you're unsure of where to go for Botox in San Diego, this is an easy choice to make.
Address: 1951 4th Ave, #101, San Diego, CA 92101
Phone: (619) 717-8484
Hours: Tues – Fri 9:00am-7:00pm
San Diego Cosmetic Laser Clinic
On top of offering your standard injectables and laser therapies, Dr. Mani and her team offer Ultherapy, which is incredibly exciting. Ultherapy is a non-surgical facelift procedure. So if you've tried injectables and still aren't seeing the results you were hoping for, this practice is worth checking out.
Address: 5555 Reservoir Dr, Ste 208, San Diego, CA 92120
Phone: (619) 583-7555
Everyday Hours: Mon-Fri 9:00am-5:30pm
East County Botox Treatments
Like all things in life, location matters – so if you're in East County, you've got some seriously top-notch options when it comes to your dermatological and cosmetic procedure options.
E Med Spa
E Med Spa is nothing short of glamorous from the moment you walk in. They offer a wide range of anti-aging treatments, hair removal, and other cosmetic procedures.
Address: 2650 Jamacha Rd. #135, El Cajon, CA 92109
Phone: (619) 303-2201
Hours: Tues-Fri 9:00am-5:00pm
Sat 9:00am-4:00pm
Facial Beauty by M.D. San Diego Facial Rejuvenation Medical Center
On top of typical cosmetic procedures, this practice treats other areas of concern many centers don't. They offer Exosomes, a skin treatment that can help with inflammation, collagen building and production, joint pain, hair renewal, and more. Learn more about exosomes treatment and other services they offer at https://facialbeautybymd.com/.
Address: 1240 Broadway Ste 201 El Cajon, CA 92021
Phone: (619) 588-9355
Hours: Mon – Fri 8:00am-7:00pm
Sat 8:00am – 2:00pm
San Diego Aesthetics and Med Spa
SDAMS believes that beauty is in the details. They set themselves apart by wanting you to feel at home in the spa and not trying to change you, only enhancing your natural beauty to give you the confidence you want in yourself.
Address: 8710 La Mesa Blvd La Mesa, CA 91941
Phone: (619) 303-0988
Hours: Mon & Wed 9:00am-6:00pm
Tues & Thur 10:00am-7:00pm
Fri 9:00am-5:00pm
Sat 10:00am-2:00pm
South Bay Botox Treatments
South Bay is a beautiful part of San Diego, so why not feel like your most beautiful version of yourself and get your Botox in San Diego in the South Bay area. The following practices all have great reputations and make you feel right at home while addressing any cosmetic needs you have.
Melinda Silva, MD Anti-Aging & Wellness
Dr. Melindad Silva is all about helping her client's age gracefully and feeling strong while doing so. Not only does she offer cosmetic procedures, but she can also help with weight management and hormonal issues.
Address: 890 Eastlake Parkway, Suite 103, Chula Vista, CA. 91914
Phone: (614) 761-1574
Hours: Mon-Thur 8:00am-5:00pm
Fri 8:00am-3:00pm
Divino Plastic Surgery
Divino offers more involved plastic surgery options than the other, out of all the practices on this list. So whether you're looking to get a "mommy makeover" or just liposuction, your needs can easily be met by the team at this practice. It's also a great place to meet your injectable's needs, especially while coming in for more involved procedures.
Address: 180 Otay Lakes Rd Ste 110 Bonita, CA 91902
Phone: (858) 633-7546
Hours: Mon – Fri 9:00am-5:00pm
Nowak Aesthetics
Nowak Aesthetics offers your usual range of cosmetic procedures, including injectables, cool sculpting, and more; they are also set apart by having procedures geared towards men. Unfortunately, some men feel a stigma about seeking out cosmetic treatments, and it needn't be that way! Everyone deserves to look and feel their best.
Address: 2440 Fenton St, Chula Vista, CA 91914
Phone: (619) 420-1840
Hours: Mon, Wed, Thur 9:00am-5:30pm
Tues 10:00am-7:00pm
Fri 9:00-5:00pm
There are many reasons why someone would seek out plastic surgery, and they're all legitimate. We deserve to feel good in the skin we're in. Whether you're looking to have major surgery done, address skin concerns, or just want to find good Botox in San Diego options, there are many award-winning and highly reputable practices in the city. So, here's to being the most confident, naturally beautiful version of yourself! Now, get glowing!