Dog & Puppy Adoption in San Diego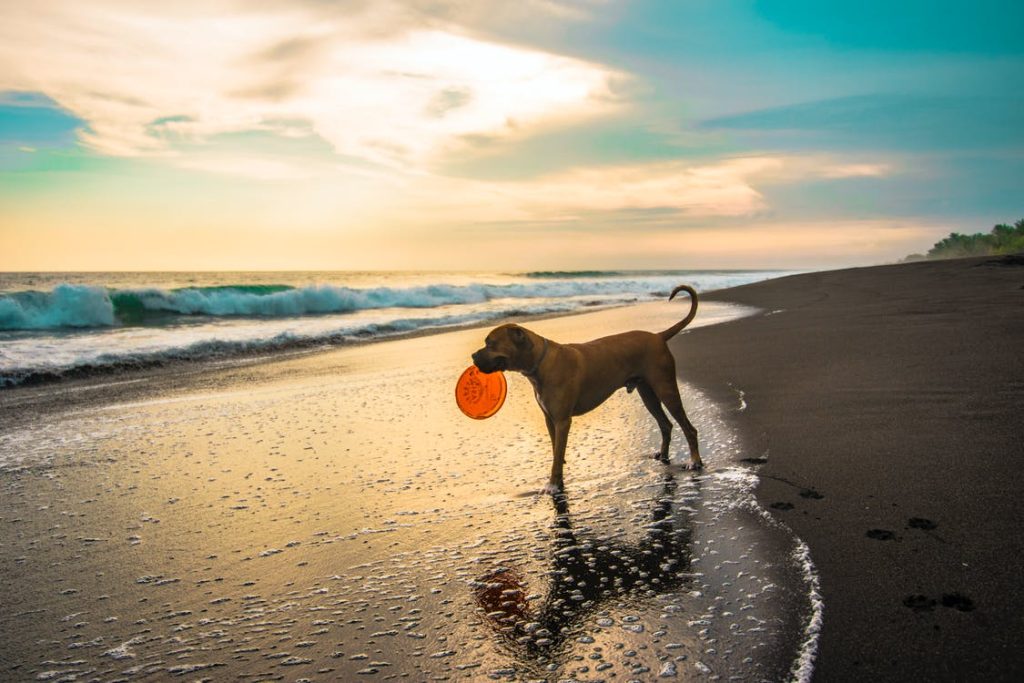 There are several good reasons why dogs are considered humans' best friends. One of the main ones is that they make such loyal companions. Of all the domesticated animals, there's nothing quite like a dog greeting you at the door when you're coming home after a long day at work or snuggling on the couch with you while you watch your favorite movie.
Find Dogs & Puppies for Sale & to Adopt in San Diego
If you live in San Diego and have decided to welcome a dog or puppy into your home, you will need to make several decisions. For example, the dog's size, breed, and age, and whether you want to buy or adopt. Next, you need to know what your adoption and purchase options are best for your San Diego location. Here's a rundown of some of the best places for dog adoption in San Diego.
North County Coastal Puppies For Sale
If you're looking for puppies for sale in San Diego's North County Coastal area, you have several options to choose from:
Big Bulldogs
Big Bulldogs has been specializing in the breeding of French and English Bulldogs for over 25 years. All their puppies have a 2-year health guarantee. By the time you adopt your Bully Baby, they will be up-to-date on shots and worming and fully crate trained!
Address: 2517 S Santa Fe Ave #1, Vista, CA 92083
Phone: (760) 580-6084
Everyday Hours: 9 a.m. – 5 p.m.
Helen Woodward Animal Center
If you are keen on a dog adoption in San Diego, or you're considering cat adoption in San Diego, Helen Woodward Animal Center is the place to go. The center has been helping animals help people and the community through educational and therapeutic programs for almost 50 years.
Address: 6461 El Apajo, Rancho Santa Fe, CA 92067
Phone: (858) 756-4117 ext. 300
Everyday Hours: 11 a.m. – 6 p.m.
Rosebud Labradoodles
Rosebud offers ethically bred authentic Australian Labradoodle puppies. All of their breeding dogs are tested above Gold Paw standards. Puppies are available in all colors, including parti and phantom, black, caramel, chocolate, red, and apricot.
Address: 3451 Via Montebello #192-301, Carlsbad, CA 92009
Phone: Applications are handled online
Hours: Monday – Friday: 8am – 6pm Saturday: By appointment Sunday: Closed
North County Inland Puppies For Sale
San Diego is a dog-lovers haven. North County Inland residents who are looking for dogs and puppies for adoption in San Diego can check out the following breeders:
Cavaliers Of Royalty
Cavaliers are a loving and loyal breed which is why they have been a royal favorite for centuries. All their dogs meet and exceed the AKC Standard for Cavaliers. By the time your puppy is ready to bring home, they will be up-to-date on shots and worming and dewclaws removed.
Address: PO Box 174Valley Center, CA 92082
Phone: (541) 727-1973
Hours: By appointment only
Summermist Farms – Poodle Puppies
Poodles are known for their companionship, intelligence, loyalty, and athleticism. When your new puppy is ready to come home, the team at Summermist will provide you with complete feeding and care guidelines and a vaccination schedule.
Address: 1845 Low Chaparral Dr, San Marcos, CA 92069
Phone: (760) 744-7886
Hours: By appointment only
San Diego French Bulldogs
The team at San Diego French Bulldogs is dedicated to providing their clients with top-quality, healthy puppies that have been bred and raised with the best standards. Puppies are available in several colors. All the puppies have been thoroughly examined by their licensed veterinarian, Dr. Pearson.
Address: 555 W Country Club Ln Suite 180, Escondido, CA 92026
Contact: 760-715-3444
Hours: By appointment only
Central San Diego Puppies For Sale
Central San Diego is known for being a pet-loving region, and La Jolla dog-friendly places abound. If you live in the region and you are looking for dogs for sale in San Diego, here are some recommendations:
Lucky Pup Dog Rescue of San Diego
Lucky Pup is a no-kill shelter for medium and small-breed dogs. They are dedicated to saving the most vulnerable and desperate dogs in the area and have been operating for 23 years.
Address: Box 3484, San Diego, CA 92163
Phone: (619) 333-1345
Hours: By appointment only
Puppy Home
The puppy home team specializes in breeding Maltipoo and Cavapoo puppies. You can choose which dogs you want to adopt from the pictures on the website, and Puppy Home will arrange an appointment.
4756 Aberdeen St, San Diego, CA 92117
Phone: (802) 276-1841
Hours: Closed Sundays Open 24 hours on Mondays and Saturdays Tuesdays: 7 a.m. – 10 p.m. Wednesdays: 6 a.m. – 9 p.m. Thursdays: 5 a.m. – 9 p.m. Fridays: 5 a.m. – 12 a.m.
East County Puppies For Sale
You have several options if you're looking for a reputable service that provides dog adoption in San Diego. Here are just a few options in the East County area.
Happy Hearts German Shepherd Rescue
If your preferred dog is a German Shepherd, you're sure to find a loyal companion at Happy Hearts. This rescue specializes in German Shepherds, German Shepherd mixes, and Chow Chows.
Address: 8030 La Mesa Blvd, La Mesa, CA 91942
Phone: (619) 928-4477
Hours: By appointment only
Spring Creek Kennel & Cattery
Spring Creek specializes in overnight boarding for dogs and cats of all breeds and sizes, They also offer grooming and bathing services.
Address: 9279 Campo Rd, Spring Valley, CA 91977
Phone: (619)-463-1722
Hours: Monday-Friday – 7 am- 7 pm Saturday: 9 am – 5 pm
The Animal Pad
TAP is a non-profit, dog rescue organization. They have dogs of all sizes, breeds, and ages, including golden retriever puppies San Diego, that need a loving forever home. They are also looking for foster families for dogs who are waiting for a permanent home.
Address: 4620 Avocado Blvd, La Mesa, CA 91941
Hours: By appointment only
Phone: Contact via website
South Bay Puppies For Sale
It's no wonder that the South Bay area is home to many dog lovers when there are wonderful places throughout the region to take your pet, such as pet-friendly hotels in San Diego, dog beaches, and off-leash dog parks. Here are some South Bay adoption options:
Adorable AKC Yorkshire Puppies for Sale
Adorable AKC, a dog breeder located in Chula Vista, doesn't always have puppies available. However, when they do, the puppies include their first vaccination and AKC papers.
Address: 102 Halsey St, Chula Vista, CA 91910
Phone: Contact via website
Hours: By appointment only
PAWS4Thought Animal Rescue
PAWS4Thought is a not-for-profit animal rescue. They find forever homes for dogs of all sizes breeds and ages. All their dogs are housed comfortably in their clinic until the perfect owner is found.
Address: PO Box 1893, Bonita, CA 91908
Phone: (323) 363-4129
Hours: By appointment only
Bringing a new pet to live in your home can be an exciting time, but there are so many options to choose from. Now you don't have to google craigslist San Diego puppies, you can reach out to reputable and reliable breeders and carers who will match you with the perfect puppies in San Diego.