Famous People from San Diego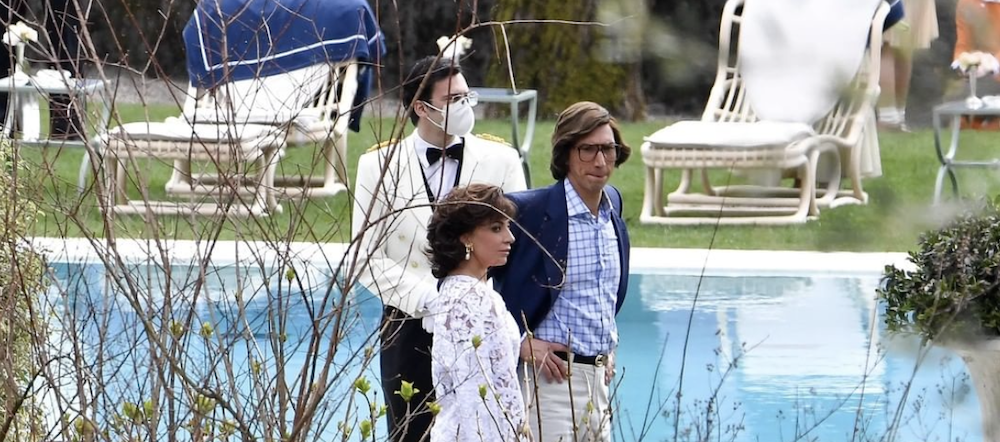 San Diego is not Los Angeles; it has a completely different vibe. San Diego is laid-back, with a beach atmosphere and attitude. Yet while the culture is different than LA or even Orange County, there are still a lot of famous people from San Diego.
Celebrities and Famous People Born in San Diego
There are actresses from San Diego who are known for TV and movies. There are singers from San Diego who make many different types of music. There are even rappers from San Diego. The city cultivates creativity with its open-minded atmosphere. 
There are famous YouTubers and Tiktokers alike. More than just about anything, there are famous athletes from San Diego who play various sports. With baseball players, surfers, skateboarders, and NFL players born in San Diego in addition to creative types, there is no shortage of famous people who come from the city.
Celebrities from San Diego: What Celebrities Were Born in San Diego?
You might be surprised to learn which celebrities were born in San Diego. Here's an in-depth breakdown:
Tony Hawk, Pro Skater
One of the most recognizable people of the area is Tony Hawk. He, in many ways, represents the city and county. Quite possibly the most famous skateboarder in the world, Hawk is an ambassador for the laid-back atmosphere and extreme sports of San Diego. Still there are plenty of other athletes and sports celebrities from San Diego.
Shaun White, Pro Snowboarder & Skater
In addition to Hawk, the famous snowboarder and skateboarder Shaun White was born in San Diego. He is likely the most famous snowboarder of all time, White holds the most Olympic and X-Games gold medals. He is known around the world. These personas are perfect representations of San Diego's lifestyle and environment, but there aren't the only famous athletes from the city.
Famous Surfers from San Diego
There are countless famous surfers from San Diego. A native of Oceanside, Phil Edwards is credited with being the first to surf the Banzai Pipeline in Hawaii. Another is Mike Hynson, who is known for starring in The Endless Summer and surfboard design. Skip Frye was a pro surfer known for iconic surfboards. A La Jolla native, Butch Van Artsdalen was a pioneer who surfed 25-foot waves and gained the title Mr. Pipeline. The above surfers are just the beginning; there are countless other professionals who come from San Diego.
Famous Actors, Entertainers, & Comedy Legends from San Diego
Famous people from San Diego don't always represent what people think about the sun-soaked and fun-loving city. While the above San Diego celebrities may not be surprising, there are plenty of others you wouldn't expect. For example, actors Adam Driver, Cameron Diaz, Adam Brody, and Ted Danson are all from San Diego. Diaz is known for a lot of her roles in comedy films like There's Something About Mary, The Mask, and other movies such as Charlie's Angels and Eternal Sunshine of the Spotless Mind. Adam Brody is most famous for his role on the TV show The OC but he is actually from San Diego.
Danson is known primarily for playing the lead character on Cheers, but has been in many films and other sitcoms like Becker, and most recently has had roles in Bored to Death and Larry David's Curb Your Enthusiasm.
Adam Driver is a popular actor who has been in a lot of movies such as Frances Ha, Silence, Marriage Story, BlaKKKlansmen, and the new Star Wars trilogy. TV host, actor, and rapper Nick Cannon is also from the city.
Whoopi Goldberg isn't from San Diego, but she moved here from New York in the 1970s and used to work at Big Kitchen in South Park. Comedian Bobby Lee was born in San Diego and lived in the suburb Poway as a young person. This is where he would spend his formative years, even starting his comedy career at the La Jolla Comedy Store. Known for his eccentric personality and open mind, he could only be a product of California.
Star of Saved By the Bell and TV host Mario Lopez is a San Diego native. The director is known for Almost Famous and Jerry Maguire, Cameron Crowe is as well. Kris Jenner, the mother of the Kardashians, also comes from San Diego originally. Another entertainer is RuPaul, who is known for being a drag queen and host of RuPaul's Drag Race.
Another celebrity who was not born in San Diego but was raised in the Encinitas neighborhood of Northern San Diego is Emily Ratajkowski. Known for modeling, podcasting, and acting Emily can make an argument of being the most famous person from San Diego in 2023, if we can claim her as one of our own.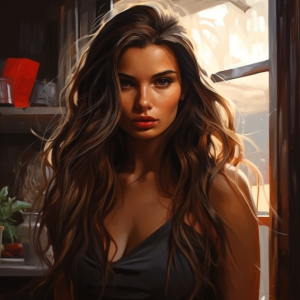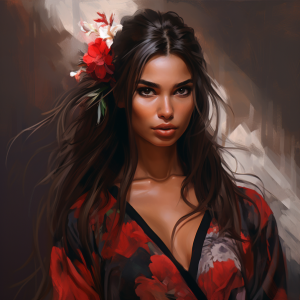 Pro Athletes from San Diego
There are many famous San Diegans, but you might be surprised that there have been many NFL players born in San Diego. Originally hailing from Spring Valley, Reggie Bush was drafted by the New Orleans Saints in 2006. Famous running back for the Raiders, Marcus Allen was born in San Diego and the famous quarterback for the Dallas Cowboys turned sports analyst Tony Romo is from the city too.
Beyond football and extreme sports, there are other athletes who hail from San Diego. For example, the famous 19-year baseball player and manager Ted Williams was born in the city. A war veteran and a left fielder, Williams would become something of an American hero. He died in 2002. Furthermore, the professional golfer Phil Mickelson was born in San Diego. Mickelson has won 44 events on the PGA Tour. 
Famous Musicians from San Diego
Beyond skaters, snowboarders, surfers, actors, and athletes, there are also musicians. The members of the famous band Blink-182 are also from the area. The band is known for their goofy antics and lowbrow sense of humor in addition to their other more heartfelt music. They are culturally representative of the city's casual and fun-loving atmosphere. Where else could Blink-182 be from besides San Diego?
Famed singer and songwriter Tom Waits comes from the city. While he was born in Pomona, Waits spent his childhood in San Diego before becoming the respected storyteller and musician he is today. He used to live upstairs from a bar called Scolari's Office on 30th Street in North Park. Eddie Vedder, the frontman of the band Pearl Jam, also comes from San Diego originally. And American Idol winner Adam Lambert was born here. Furthermore, singer-songwriter and guitarist Jason Mraz may have been born in Virginia, but he moved to San Diego as a kid.
And Don't Forget Dr. Seuss
Finally, last but not least is Dr. Seuss spent much of his life in San Diego writing children's books. He is the most famous author known for living in the San Diego area. While he wasn't born in San Diego, Dr. Seuss loved the area and lived here for many years. The famous author and cartoonist even died in La Jolla, where you can still go see his house and find the famous "Lorax Tree."
With so many famous people in San Diego, it is curious as to how the city influences the people to become a creative person or an athlete. With great weather and an eclectic array of personality types, San Diego breeds a lot of different people. There is a wide variety of celebrities from San Diego, but there are few things that bind them together. From Dr. Seuss to NFL players to Bobby Lee, there are many types of people who began here.
Who is the Most Famous Person in San Diego?
It is up for debate who the most famous person from San Diego is, but there is a shortage of answers. Some would argue that Dr. Seuss is the most famous, but it must be noted that he wasn't born in the city. As far as the celebrities born in San Diego who are still living, Tony Hawk, Shaun White, Cameron Diaz, Tom Waits, and Blink-182 all top the list. It is difficult to determine levels of fame, but these people are all internationally known for what they do.
As it turns out, there are many famous people from San Diego. They all have their own character, personality, and professional work. While there are many athletes from the city, there are also actors and musicians. Entertainers abound, but the list is quite diverse. Dr. Seuss is the only extremely famous author, but he stands alone in his fame. With so many physically fit and good-looking people in San Diego, it is no surprise that there are a lot of actors and athletes who come from here. There isn't as large of a music or comedy scene as there is in Los Angeles but it doesn't seem to matter.
San Diego has a taste for creativity that exports quite a few celebrities who have become known for doing what they do. What is it about San Diego? Could it be the great weather, laid-back atmosphere, coastal vibe, the open-mindedness, or proximity to military bases that produce all of these diverse famous people? Or is it the fact that it's close enough to LA but far enough to create its own culture of celebrity?
Maybe it's because San Diego is an all-around great place where there is a diversity of people who have interests in all kinds of things. Whatever you are into, you can find it in this coastal city. Beyond the weather, there is a lot of culture. Whether it's movies, music, sports, books, or comedy, San Diego seems to have it all for those looking to make it big.
About the author: A former resident of San Diego, Ryan Beitler is a writer, journalist, and blogger who has covered pop culture for The Slovenia Times, Paste Magazine, New Noise Magazine, and many more. 
Banner photo by IG user @iiclosangeles.