The GoCity San Diego Pass: Everything You Need to Know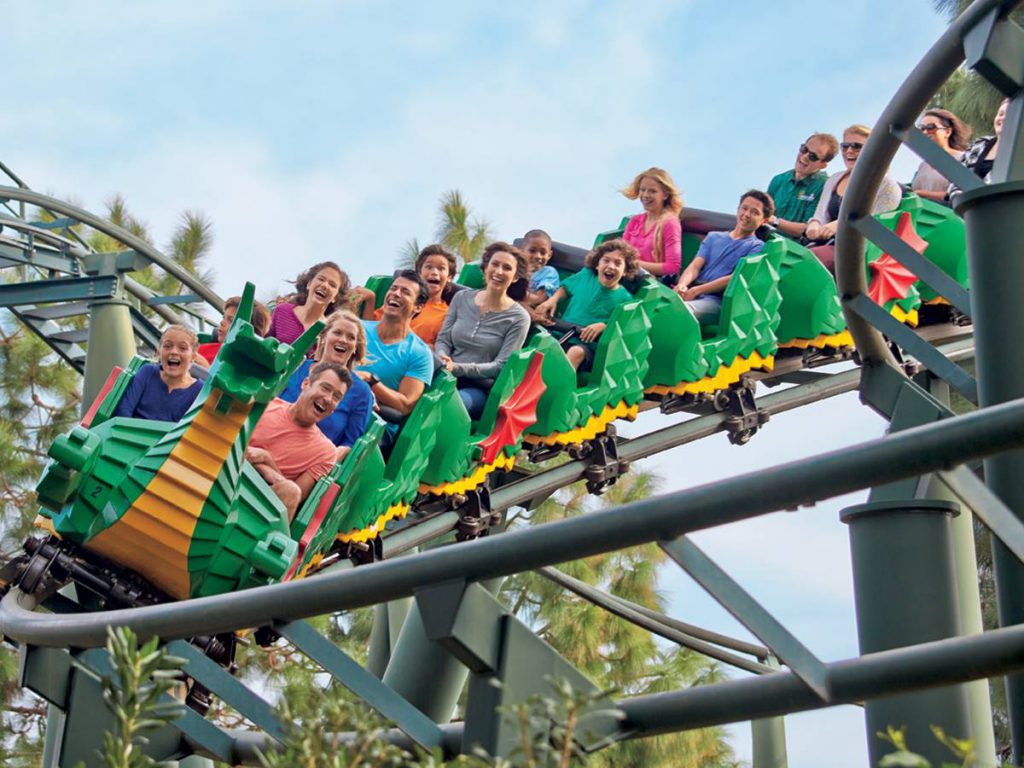 The Go San Diego App is a great way to save money on more than 45 different attractions throughout San Diego County. It's perfect for both tourists and San Diego residents alike. While potentially saving up to 55% on regular admission prices at attractions at SeaWorld, LEGOLAND, or the San Diego Zoo, this convenient and easy-to-use app allows you to plan your itinerary and pack in as many attractions you can into a single day.
The Go San Diego App is a multi-attraction pass available in major cities around the world including cities in California like San Francisco and Los Angeles.
There are four different options when downloading the Go San Diego App:
1) All-Inclusive

A multi-attraction app is a pass that provides you entrance into 40 San Diego attractions and a premium attraction, all for one low price.
Available in one day, two day, three day, five day, or seven day options.
Can be used on consecutive calendar days.

2) Explorer Pass 

Choose from 42 attractions and build your own digital pass to San Diego attractions.
If you choose two or more, you'll save 20% on attractions. The pass is valid for 60 days.
Great option for San Diego residents.

3) Package Deals

San Diego 4-Choice Flex Pass: choose four San Diego attractions and activities from eight great options to save up to 39%!
Top Three Attractions Pass: Discounted access to three attractions: LEGOLAND® California, San Diego Zoo, and SeaWorld San Diego.
Your Go San Diego App grants you admission to as many included attractions as you want to visit for the number of days you purchase. Once you purchase the pass, you can use it directly from your phone with the free Go City Card App. You don't need to buy other tickets, the city app acts as your ticket to attractions.
After it's used the first time, the app is good for the number of days you choose but must be consecutive days. For instance, if you use the card first on a Monday morning, that counts as your first day. Even if you visit your first attraction late in the day, it still counts. We recommend starting as early as possible!
If you skip a day because you're tired, you won't get a refund or an extension. You can visit each attraction once unless you get the multi-day pass.
What to Know Before You Download the Go San Diego App
Be realistic about how much you can do. The big attractions will each take a full day and some are far apart from the others. For other attractions that are quick, there still may be significant travel time to get from one to another. However, you can visit a few attractions per day by choosing ones that are closer together.
You get to skip the line. If you download the Go City App, you can skip the line at select attractions and go directly to the entrance turnstiles where they will scan a QR code on your phone.
The app is free and keeps everything in one place. Once you download the app, you can guidebooks to each attraction and get directions on your phone. It's a great and easy way to make sure you don't miss a thing!
Only longer-duration passes include Sea World. If you purchase a three, five or seven-Day card, you can visit SeaWorld on as many days as your card is valid. SeaWorld is not included on one and two day passes. Skip the ticket line with digital delivery.
Child passes are for children ages three-12. Most attractions do not charge for children under three years old. However, there are some exceptions, especially children's museums and attractions geared toward young travelers. If you have a child under three years old, you should check with the attraction in advance.
You have one year to use your Go San Diego Pass once you purchase it. After one year, it will expire.
Refund policy: the Risk Free Guarantee gives you 90 days from your purchase date to return any non-activated passes for a full refund.
Included Attractions for Go San Diego 
There are more than 40 attractions to choose from!
2-Day Hop-on Hop-off Old Town Trolley Tour Ticket
Speed Boat Adventures
USS Midway Museum
Knott's Berry Farm
Whale & Dolphin Watching by Hornblower Cruises
1-hour San Diego Harbor Tour by Flagship Cruises
Belmont Park All-Access Combo Pass
San Diego Air and Space Museum
San Diego Natural History Museum
Reuben H. Fleet Science Center with IMAX movie
San Diego Museum of Man
San Diego Automotive Museum
Model Railroad Museum
Tandem kayak and stand-up paddle board rentals at Bike & Kayak Tours Coronado
Bike, snorkel, kayak, and stand-up paddle board rentals at Bike & Kayak Tours La Jolla
Whale Watch by Flagship Cruises & Events
Miramar Speed Circuit
Japanese Friendship Garden
San Diego Museum of Art
30-minute GoCar San Diego Tour
The New Children's Museum
San Diego History Center
Museum of Photographic Arts
Whaley House
Ready to start exploring San Diego? Purchase your multi-day pass or a Build Your Own Pass right here!