Everything You Need to Know About Tennis in San Diego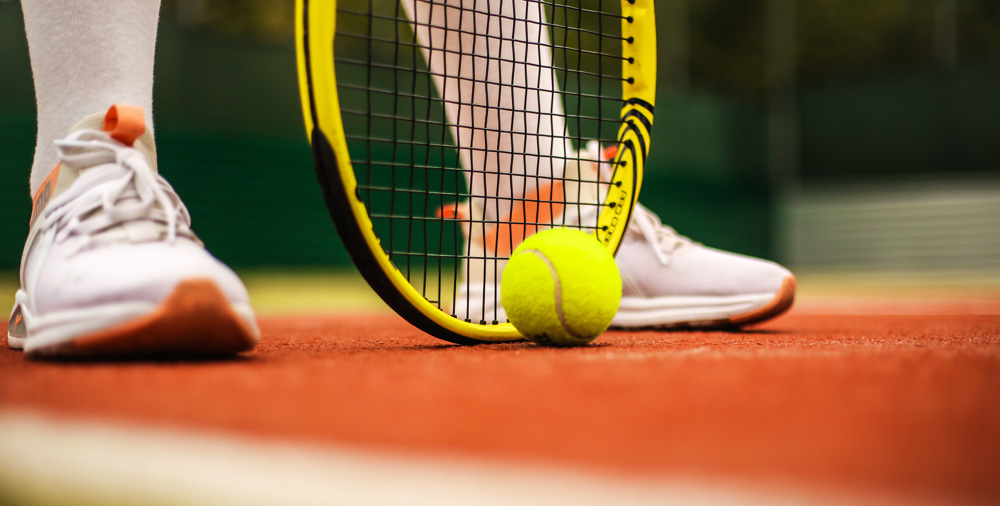 Be it the soaring sunshine or the warmth-worn wind, this place is perfect for doing stuff under the sun. You could go swimming and shell-hunting on the pearl-like beach. Or you could go mountain biking in San Diego after a refreshing morning swim. There are just so many things to do, and all of them are fun and enjoyable.
And San Diego, tennis is definitely one of them. Here, you can bask and play under the open courts and indoor courts alike. You'll never know what you're missing out on when you have never even been to the place.
What's Happening on San Diego Tennis Courts?
There's nothing like playing game after game of tennis with the wind on your face on a warm, sunny day. The San Diego tennis games are loved by pros and newbies alike. The place has a long history with new tennis players making a name for themselves for the first time in the public tennis courts of San Diego. They had their roots here.
And then there are the others. Those who make the tennis culture of this city. Those that make San Diego and tennis come together like the sea and the shore. Inseparable yet independent. They are the casual folks who come together at a San Diego tennis club every weekend to play games with their friends and rivals.
History of Tennis in San Diego
Tennis history in this city goes a long way back. From as far back as the 1980s, people from around the world would come to this city to play competitive tennis. ATP and WTP tournaments regularly take place in the larger centers that have more courts. And it is in these tennis courts of San Diego where many players have immortalized their names in history.
San Diego Open
Also known as the Southern California Open, this is a yearly event that started in 1971. Its first-ever champion was Billie Jean King. She then went on to fight more games outside of California, becoming the world's number one tennis player of her time.
The San Diego Open also saw legendary games from world champions making history. Like during the years 1979 to 1982, back-to-back champion Tracy Austin won four years in a row. Then in 2021, Casper Ruud's 6-0 and 6-2 landslide against Cameron Norrie's was legendary, to say the least. Games here are always worth watching, especially if you are a big fan of tennis.
College Tennis in San Diego
These are the schools where young players take their first competitive games on one of our own San Diego city college tennis courts.
University of San Diego: When it comes to running wild with victory on their capes, the Toreros of the University of San Diego will do everything to win. One of their top tennis players is Zuzana Lešenarová, a retired tennis player with roots from Czechoslovakia. She used to be a professional player who set foot on the 1999 US Open.
San Diego City College: The only rival that can bring the proud Toreros down, the Knights of San Diego City College always work to be the best! They have a remarkable community filled with students and alumni. And it's this community that brought them to a 9-0 landslide against the Cuyamaca Coyotes in the 2017 Pacific Coast Athletic Conference.
Where to Play Tennis in San Diego
What makes tennis culture so alive in this city are the tennis courts San Diego residents and visitors like to play at. If you're looking to play tennis in San Diego, why not check out these three locations?
Balboa Tennis Club
With such a large center and a ton of regulars, Balboa Tennis Club is where you make new friends, rivals, mentors, and students. It's a nice place to hang out on a friday afternoon. Plus, the thick trees around the club's perimeter can cool you down when the days get really hot.
You can also play there at night. Balboa Tennis Club has 25 hard courts with full lighting. You can even pick one with a stadium if you're hosting an event for a sizable number of people.
Address: 2221 Morley Field Dr., San Diego, CA 92104
Phone: (619) 295-9278
Mon – Fri 8 a.m. – 9: p.m.
Sat & Sun: 8 a.m. – 8 p.m.
Coronado Tennis Center
With 13 courts, a resting spot, and a history of televised and international events, Coronado Tennis Center knows what they're doing. Just ask them and they'll help you reserve what you need for any event. They also have lighting for playing games in the evening.
You could even have a clubhouse where you could store your stuff and talk with the other members. This is definitely a great place to stay if you would love to spend the whole morning practicing your serve and asking for advice.
Address: 1501 Glorietta Blvd., Coronado, CA 92118
Phone: (619) 522-2650
Hours: Mon – Fri 8 a.m. – 8 p.m.
Saturday to Sun: 8 a.m. – 6 p.m.
San Diego Tennis and Racquet Club
Perhaps the best tennis place in all of San Diego, the San Diego Tennis and Racquet Club is like a court masterpiece! Sporting huge bleachers, expert staff, and lots of other stuff to do when you're tired after a day on the courts. There's a reason why it's called a tennis and racquet club.
But besides that, you can also enjoy a swim in their pools and hot baths. It's like an all-in-one paradise for tennis and sports lovers.
Address: 4848 Tecolote Rd., San Diego, CA 92110
Phone: (619) 275-3270
Hours: Mon – Fri 6:30 a.m. – 9 p.m.
Sat: 7 a.m. – 7 p.m.
Sun: 7:30 a.m. – 6 p.m.
With all that said, this city is perfect for all things tennis! Join the clubs, play for schools, or watch the games of professional players in the San Diego Open. There are also stories of great players you've yet to hear before coming. It's a place for you to experience it all, and everything else that is San Diego tennis.
About the author: When he's not busy reading books, playing the guitar, or programming for fun, Terenz can be seen outside either on his bike or in the archery range renting out their only left-handed bow. Or he's just walking to the shop because he broke his hundredth guitar string.