Tasty Ice Cream In La Jolla You're Sure To Love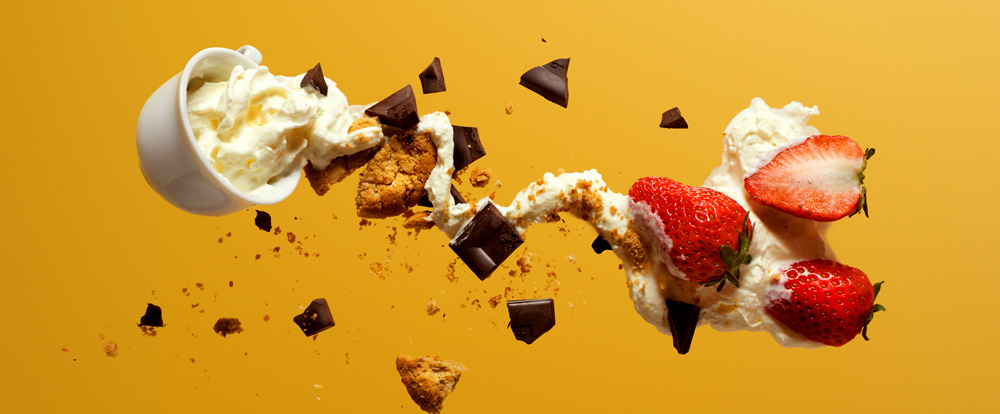 People come to La Jolla for the beautiful beaches, incredible weather, and unique local shops. When they get here, they find all that and so much more. On a hot day, there is nothing more refreshing and wonderful than stopping for a cold treat. Some people enjoy iced coffee drinks, while others indulge in creamy ice cream from the best ice cream places in La Jolla. With fresh ingredients, special flavors, unique toppings, and interesting combinations, eating ice cream is more fun than ever before.
Ice cream makes everything better. Did you lose a game? Go get ice cream. Did you win the game? Also getting ice cream. Want to celebrate a birthday? Stop in for ice cream. Going on a date, walk in for an icy treat. You get the picture. Ice cream is for every day, and with all the great choices nearby, there is no excuse not to stop and share a treat with your favorite people.
Where To Get The Best Ice Cream in La Jolla
How do you know where to stop for an ice cream dessert in La Jolla? Start with this list. From frozen gelato to giant scoops of fresh from scratch ice cream, there are so many wonderful choices. You'll enjoy the unique flavors of the region, plus some favorites from ice cream places you'd find around the country. There is even a place that makes superb Italian inspired gelato unlike anything else in La Jolla.
Scoops La Jolla
Have you ever tried honeycomb ice cream? You can if you head to Scoops. Located in La Jolla, Scoops has been scooping ice cream since 2015. The ice cream is made from scratch in Brooklyn. With simple and delightful flavors, Scoops loves to serve happy customers.
Address: 2179 Avenida De La Playa, La Jolla, CA 92037
Phone: (858) 246-6321
Hours: Mon – Thurs 11 a.m.-9:30 p.m.
Fri 11 a.m.-10 p.m.
Sat 10 a.m.-10 p.m.
Sun 10 a.m.-9:30 p.m.
Bobboi Natural Gelato
For natural gelato that blends the flavors you know and love from Italy, with its own Californian flair, you need to stop at Bobboi Natural Gelato. They've been serving fresh frozen treats since 2014. You'll find seasonal flavors that capitalize on the fresh flavors of the southern California region. Order one for now, and take a container to go. It's a great place to find ice cream in La Jolla.
Address: 8008 Girard Ave., La Jolla, CA 92037
Phone: (858) 255-8693
Hours: Sun – Thurs 11 a.m.-9 p.m.
Fri – Sat 11 a.m.-9:30 p.m.
Batal Ice Cream Inc.
Serving up Haagen Daz ice cream, Batal is conveniently located so you can stop in before or after you go shopping. Located close to the beach, it's one way to find the best ice cream in La Jolla. Serving the Haagen Daz flavors you love best, you'll always get something to love at Batal. If you're not in the mood for ice cream, but still want a cold treat, they also mix up delicious smoothies every day.
Address: 1172 Prospect St., La Jolla, CA 92037
Phone: (858) 459-4381
Hours: Mon – Fri 11:30 a.m.-7:30 p.m.
Sat – Sun 11:30 a.m.-8:30 p.m.
Cold Stone Creamery
With ice cream that's made fresh at the store in La Jolla, Cold Stone is known for its delectable treats and countless mix-ins. You'll find the best, not just good ice cream in La Jolla, when you come to Cold Stone. Do you like chocolate and cookies in your ice cream? You can get it here. What about swirls of caramel? They have that too. There are endless ways to indulge at Cold Stone Creamery. When the need arises, they can also make custom ice cream cakes and cupcakes you can easily take to go.
Address: 909 Prospect St. Ste 225, La Jolla, CA 92037
Phone: (858) 454-2300
Hours: Sun – Thurs noon-9 p.m.
Fri – Sat noon-9:30 p.m.
Baskin-Robins
With more than 30 flavors to choose from, Baskin-Robins is a long-time local favorite. Stop in 7 days a week to grab a sweet treat when you need ice cream in La Jolla. Keep it plain, or top it with candy, whipped cream, and chocolate for a simple sundae. You can even order unique custom cake creations to celebrate any birthday or special milestone.
Address: 7470 La Jolla Blvd., La Jolla, CA 92037
Phone: (858) 459-5353
Hours: Mon – Sun 11 a.m.-10 p.m.
Conclusion
With mouth-watering ice cream flavors, toppings, and selections, you'll discover the best and most delicious ice cream in San Diego and La Jolla. These places are located throughout the city so that wherever you are, you can easily get an amazing treat. Stop in after you spend time at the beach, when you go shopping with friends, or you want a fun break. Ice cream is one of those satisfying indulgences you can enjoy any time of the year.