Which La Jolla Dentist Should I Consider?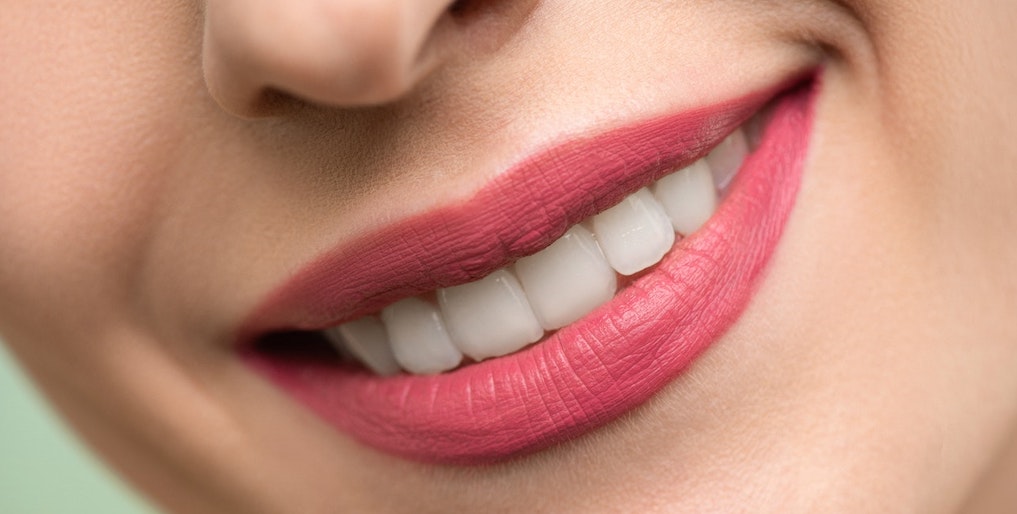 When it comes to your health and hygiene, there's no reason to settle for second-best. However, finding the right provider is easier said than done. That's especially true with a La Jolla dentist, as there are so many high-quality professionals to choose from.
On the plus side, more options increase the likelihood of finding a dentist that suits your every want and need.
Dentists in La Jolla, CA
Finding the best La Jolla dentist means something different to everyone. What's important to you may not be as important to the next patient, and vice versa. If you need some help finding the top dentist in La Jolla – based on your personal requirements – you're in the right place. Different offices can help with different procedures so its good to call around and get info on any areas of focus before booking. Whether it's fillings, crown repair, tooth extractions, implants, getting metal braces, or getting measured for clear braces –there's a dentist in La Jolla who can help.
Here are seven dentists in La Jolla, CA that have top of the line reviews:
Dr. Grey Cunningham
As a 3rd generation University of Southern California dentist, dentistry runs in Dr. Cunningham's blood. With the reputation for being one of the top dental schools in the United States, Dr. Cunningham was ready to hit the ground running upon his graduation in 1988. For more than 30 years, he's been one of the top dentists in the area, with a focus on cosmetic and impact dentistry. Cosmetic & Implant Dentistry of La Jolla, 7300 Girard Ave. #206. Website.
Dr. Kami Kohani
For nearly 30 years, Dr. Kami Kohani has been making it as enjoyable as possible for patients to receive dental services. He takes great pride in comforting his patients to the maximum extent. In addition to general dentistry, Dr. Kohani has provided a variety of orthodontic care and cosmetic dental services to patients of all ages. With a focus on eliminating painful and aggressive procedures – whenever possible – Dr. Kohani is truly a "patient's dentist." La Jolla Cosmetic Dentistry and Orthodontics, 4510 Executive Dr. #205. Website.
Dr. Anthony Scoma
It's easy to see why Dr. Anthony Scoma is one of the top pediatric dentists in the area. Not only did he attend Northwestern University School of Dental Medicine in Chicago, but he's also a Northwestern University School of Dental Medicine in Chicago. Add the above to the fact that Dr. Scoma has three of his own children, and there's no denying that he understands how to approach his job. With a focus on the prevention of dental issues, Dr. Scoma strongly believes in the power of daily dental care. La Jolla Pediatric Dentistry, 875 Prospect St. #202. Website.
Dr. Richard Bialick
With more than 20 years of experience in the field of dentistry, Dr. Richard Bialick is no stranger to the office. Currently he's a member of the American Dental Association, California Dental Association, and San Diego County Dental Association. Also, he is the San Diego County chairman of the national "Give Kids a Smile" campaign. With a focus on both family and cosmetic dentistry, Dr. Bialick is able to assist with a variety of dental needs. Richard Bialick PhD, DDS, Family & Cosmetic Dentistry, 8950 Villa La Jolla Dr. Website.
Dr. Jamie Breziner
Dr. Jamie Breziner has been practicing dentistry in the San Diego area for more than 30 years. He specializes in cosmetic and aesthetic dentistry, such as porcelain veneers, invisible braces, and the latest in teeth whitening. Dr. Breziner is a current member of the American Dental Association, California Dental Association, San Diego County Dental Society and Hispanic Dental Association and past trustee of California for the Hispanic Dental Association. La Jolla Family Smile Design, 7817 Ivanhoe Ave. #305. Website.
Dr. Gavin Miller
Dr. Gavin Miller has nearly 35 years of experience as a dentist. He began his career in 1986 with a private practice located in Sandton City, South Africa. He then relocated to the San Diego area where he's been practicing since 1998.
In addition to his experience in all phases of dentistry, Dr. Miller completes hundreds of hours in continuing education, ensuring that he's up to date with the latest industry standards. Additionally, he recently completed the UCLA School of Dentistry Aesthetic Continuum. La Jolla Dentistry, 4435 Eastgate Mall #125. Website.
Dr. Joseph D'Angelo
You don't have to look any further than Dr. D'Angelo's affiliations to understand just how much experience he has:
California Dental Association
American Dental Association
Academy of General Dentistry
San Diego County Dental Society
American Academy of Osseointegration
American Association of Cosmetic Dentistry
International Congress of Oral Implantologists
Add this to the fact that he has one of the oldest private practices in the area, and you have a dentist (and dental team) you can trust for all your needs. D'Angelo, Hoffman, Olson La Jolla Dentistry, 1111 Torrey Pines Rd. Website.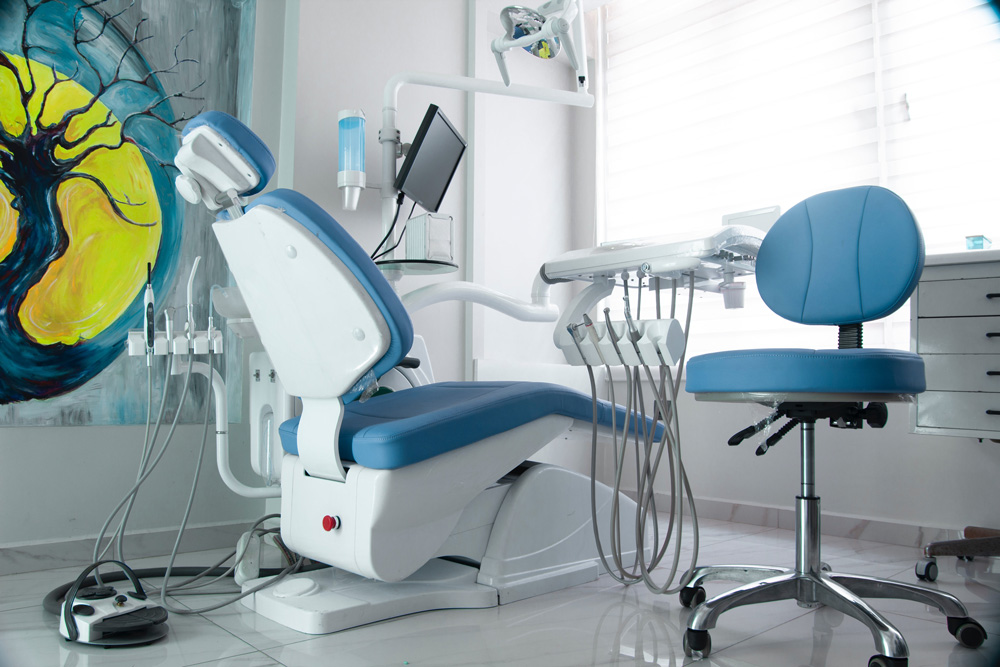 FAQs About La Jolla Dentists
Even with this information, you may still have some questions about finding and choosing a La Jolla dentist. Here are a few to immediately address:
How do you find a good dentist?
There used to be a time when finding a dentist meant scouring the phone book and/or hoping to receive a recommendation from a friend or family member. Fortunately, those days are long gone. You can now find a La Jolla dentist online, which allows you to proceed in a more efficient manner.
The most reputable dentists make sure they're present online, such as by using a search engine optimization company to get their practice in front of their target audience. You can find a dentist near La Jolla, in La Jolla, or farther out online. It's all the same. 
What are the types of dentists?
It's easy to believe that all dentists are the same, but nothing could be further from the truth. There are many different types of dentists with the seven most common as follows:
-General Dentist
-Pediatric Dentist
-Orthodontist
-Periodontist
-Endodontist
-Oral Pathologist or Oral Surgeon
-Prosthodontist
While a general dentist is good enough for most visits, there may be times when you need a specialist, such as if you require braces or need to have a tooth pulled as a result of a more serious ailment. 
How often should you go to the dentist?
This is something that many people struggle with, often because they have fears of going to the dentist. According to the American Dental Association, there's no right and wrong answer to this question. But they do provide some guidance:

"Some people need to visit the dentist once or twice a year; others may need more visits. You are a unique individual, with a unique smile and unique needs when it comes to keeping your smile healthy."

If you have questions about how often to visit your La Jolla dentist, ask your professional for guidance. 
When should children start going to the dentist?
This is also a difficult question to answer, especially since no two children are the same in regards to when their teeth come in and how they deal with it. As a general rule of thumb, your child should visit the dentist for the first time within six months of their first tooth coming through. 
Should you have questions or concerns about the development of your child's teeth, you may need to see a dentist sooner. 
Conclusion About Dentists, La Jolla
With this guide, it's our hope that you're able to find the right dentist in short order. Doing so will improve the likelihood of maintaining a high-level of oral health. Remember this: it doesn't matter if you're searching for a cosmetic dentist in La Jolla or a dentist for your children, the internet is your best friend. The more La Jolla dentist reviews you read, the easier it becomes to make an informed and confident decision. Oh, and if La Jolla isn't in your area, check out our top picks for the best dentists in Santa Clarita here.
Happy smiles!
About the author: Chris Bibey is a professional writer who loves creating travel, finance, and entertainment-related content. Connect with him on LinkedIn.