Mountain Biking in San Diego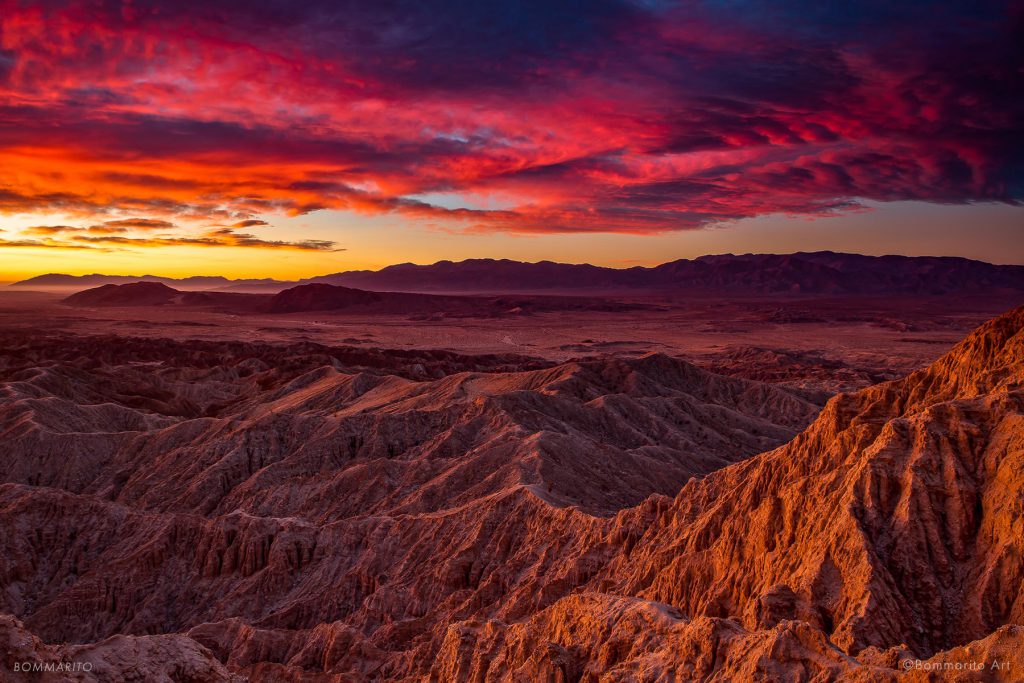 Everyone knows San Diego is fantastic. With Mexico to the south, Los Angeles to the north, and short drives to Las Vegas and Arizona, there's no better location in the world.
There's something for everyone to do, from the proximity to so many destinations in the region to the almost always perfect weather, being outside is one of San Diego's highlights.
To take advantage of all that San Diego has to offer, you just need to step outside and explore the amazing parks to breathtaking beaches and go surfing. Drive out to the mountains for some snowboarding, or check out the desert for hiking and even mountain biking in San Diego. It's a short drive for every outdoor type of adventure.
Mountain Bike Trails in San Diego
Living in San Diego means you're probably adventurous, or at least outdoorsy. I mean, with the almost always perfect weather, how could you not be?
If you're curious about all the region has to offer, there are numerous hiking trails and mountain bike trails in San Diego. And if that's the type of thing you're into exploring, we highly recommend you refer to the San Diego Mountain Biking Association for tips on the kinds of rides you can take and etiquette for each trail.
The San Diego Mountain Bike Association will provide you with a detailed list of the types of rides, terrain, and riding levels for each trail.
Also, before any ride, make sure you have the right type of protective gear, from mountain biking (MTB) helmets, MTB goggles, gloves, shoes, a flat kit, and water. Whether you are experienced in MTB in San Diego or are a beginner, there is an opportunity to explore the outdoors for every rider type.
Below is our list of the best MTB trails in San Diego for you and your family to consider.
Balboa Park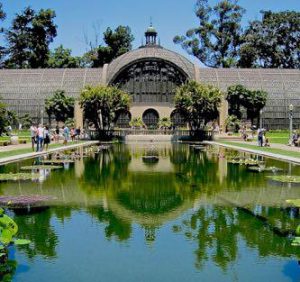 Throughout Balboa Park, there are ten miles of easy to intermediate trails to explore. You can even make a day of your bike ride and explore the history and beauty of San Diego. You can bike about, park, enjoy the parks, zoo, and museums, return home, and still have time left in your day. Pictured here are the Botanical Building and the Lily Pond; combined, they are some of the most iconic images of Balboa Park.
Rose Canyon Trail
Located just east of La Jolla, the bike trail in Rose Canyon is a single trail that transverses the railroad tracks that run north and south with a couple of water crossings along the way. This ride is one of the best mountain bike trails in San Diego for beginners.
It's not a challenging ride, and even if you don't own a bike, Rose Canyon Trail isn't too far from La Jolla, where you can easily pick one up from any of the options for La Jolla bike rentals in the area.
Cowles Mountain
One of the tougher rides in San Diego, this ride has a grade of 25-30% toward the top, making it a bit brutal of a climb but an excellent downhill ride. There are switchbacks and railroad ties, rocky terrain, and even a creaky bridge of the creek to enjoy along the way.
Mission Trails Climbers Loop
Located close to Cowles Mountain, this moderate 1.8-mile loop is precisely how it sounds. It's a loop on a moderate vertical incline. It's accessible year-round and while dogs are allowed (on a leash), keep in mind that you may also encounter some wildlife along the way.
Fortuna Mountain Trail
A part of the Mission Trails bike paths, Fortuna Mountain offers a steeper climb and more loose rocky terrain than some of the other Mission Trails routes that switchback over the San Diego River crossing making this a more moderate route for riders.
Bernardo Mountain Summit Trail
Located near the San Dieguito River Park, this moderate 8-mile trail can be heavily trafficked at the starting point. Hikers and bikers alike can enjoy this scenic trail that encircles the local Lake Hodges, so be prepared for a busy course if you head out here.
Anderson Truck Trail
One of the more remote trails for mountain biking in San Diego, the Anderson Truck Trail is a little over 7 miles of private trails that ride quickly through some of the more rugged terrains of all the mountain bike trails in San Diego. If you're looking for a beautiful, peaceful ride, then head out to Anderson.
Meadowbrook Mountain Bike Trail
One of the more challenging rides of all the mountain bike trails in San Diego goes through some rugged terrain and overgrowth with steep climbs. The landscape is home to some filled in mines, and you can explore some of the terrain and see the cutouts from those years that the mines were open. Before you travel, make sure you're prepared for all possibilities and pick up some gear or get your bike serviced quickly at nearby Black Mountain Bicycles.
Iron Mountain Trail
A moderate 5 mile, heavily trafficked ride near Poway and the Meadowbrook trails. Much easier terrain will meet the rider with vistas of lush wildflowers with views as far as Mount Woodson and even the Catalina Islands on clear days. Just be aware that you'll encounter hikers and bikers of all ages on this ride.
Happy's Loop Trail
You can access these remote trails just past Ramona with the trailhead located just past the Ramona fire station. This trail is a fast ride through Oak Groves and along equestrian trails with lots of long climbs for the adventurous.
San Elijo Harmony Grove
This single-track loop merges with the fire road is a comfortable ride even for beginners. It's heavily used between intermediate riders and hikers as the trail has a mix of rough terrain and smoother fire roads that pass by electrical towers mixed with lush San Diego flora.
Lake Poway
One of the more amazing San Diego mountain bike trails that is accessible for riders of all ages and skill levels. Just short of 3 miles, this ride takes you along the outskirts of Lake Poway, traveling to an active waterfall, and is (leashed) dog-friendly to boot.
Snake Trail
This is the furthest south of San Diego mountain biking trails on our list. This bike path is located near Chula Vista, features in-bloom wildflowers with towering mountains in the backdrop, and is accessible for riders of all types and ages.
The Best Trails, Shops & Community for Mountain Biking Are in San Diego
Whether you're a more advanced mountain bike enthusiast or merely a weekend hobbyist, there are some incredible mountain bike trails in San Diego to explore. With so many bike paths to explore, there is a whole cottage industry of bike shops to get all your gear and services that we recommend, such as La Jolla bike rentals, Black Mountain Bikes, and California Bicycle.
Regardless of your destination, our list of mountain bike trails in San Diego would be incomplete without including the top 3 La Jolla Bike Path and Trails. The beauty of living and visiting San Diego is that there is always an opportunity to explore all the great outdoors.
About the author: David Throop is a freelance writer specializing in marketing, health, fitness, and wellness with an eye toward his clients achieving their outcome objectives. When he is not being bitten on the ankles by precocious puppies and children he likes to spend his time outdoors.