Labor Day 2023 Activities in San Diego & La Jolla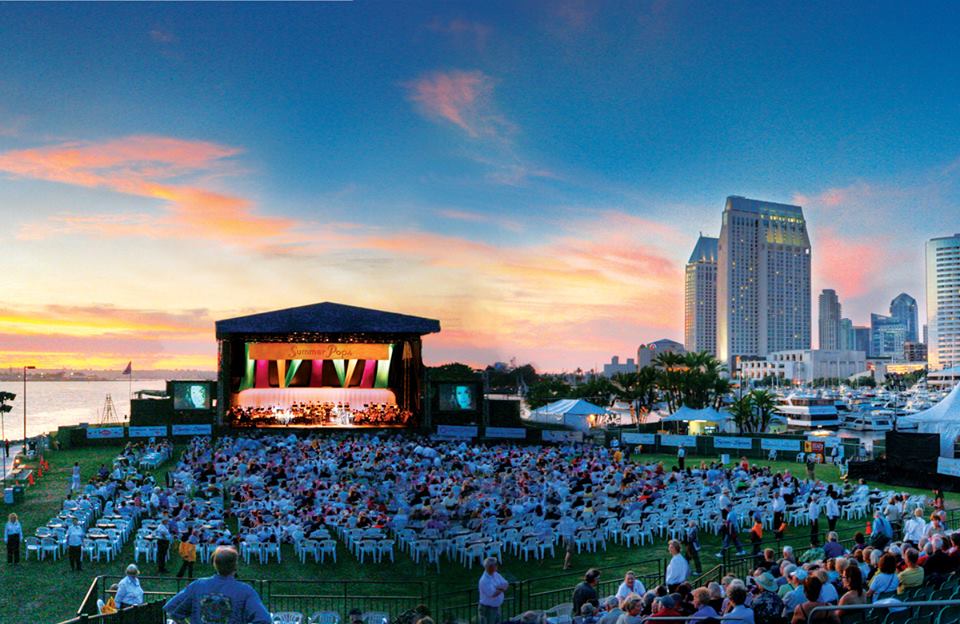 Labor Day weekend in San Diego is always a little bittersweet — it's technically the end of summer; the kids go back to school; and those long evenings of daylight are coming to a close. However, there is some consolation! We're lucky enough to live in a beautiful city that has sunshine pretty much year-round, and Labor Day is one of the most event-filled weekends of the year! Here are a few activities for Labor Day in San Diego and La Jolla.
Sand Sculpting Challenge & Dimensional Art Exposition
Broadway Pier & Landing
Thousands of people come every year to see master-class sculptors build beautiful three-dimensional works of art. Not only that, but they actually build a beach above the water to do it — by bringing in 300 tons of sand to the Broadway Pier! There will be eleven official master sculptors carving for all four days, from countries all over the world here to challenge the US on our own soil.
Throughout the festival, there will also be live entertainment (big bands and singers), a sand box and rides for kids, a dozen gourmet food trucks, a great view of the bay, and tall ships and cannon battles.
Bayside Summer Nights
Embarcadero Marina Park South
San Diego's glorious summer is winding down, but not before the cannons and fireworks light up San Diego Bay to Tchaikovsky's awesome '1812 Overture'. Join the San Diego Symphony as they celebrate summer's end in spectacular style!
Labor Day Stickball Tournament in Little Italy
What better way to spend Labor Day weekend in San Diego than outdoors enjoying the sunshine?
The Labor Day Stickball Tournament, presented by the Little Italy Association, takes over the streets of Little Italy on Saturday and Sunday and allows players to revisit some of those old school childhood memories. The activity is all about honoring long-standing traditions, paying tribute to this East Coast sporting pastime, and of course; having fun!
Come out and see these teams grab a broom stick, table leg, or any other kind of bat-like stick that will send a rubber Wilson ball flying!
Spend the Day at the Beach
There's no better weekend to hit the beach and soak in some sun! La Jolla Shores is a great spot for a beach side picnic, barbecue, or soccer game. There's plenty of grass, a playground for the kids, and restrooms/showers directly nearby. The parking lot does fill up quickly, so try to arrive early; if not, there is also plenty of street parking in the adjacent neighborhoods.
Why not extend the evening and have a bonfire? Bring the s'mores and grab a bonfire pit located along the beach at La Jolla Shores! Visit our guide for making the most out of your bonfire experience.
Hit the Trails
Weather permitting, Labor Day weekend is the perfect time to get out there and hit the trails! San Diego and La Jolla are home to hundreds of hiking, biking, and walking trails; many of which supply gorgeous views and a terrific workout. If you're looking to be active and still get a great view, Torrey Pines State Reserve has several trails for people of all abilities.
If you're looking for something a bit more laid back, the Coast Walk Trail right here in La Jolla is breathtaking, and not too long of a hike. There are also a few other great trails in and around downtown La Jolla.