The 7 Best San Diego Spas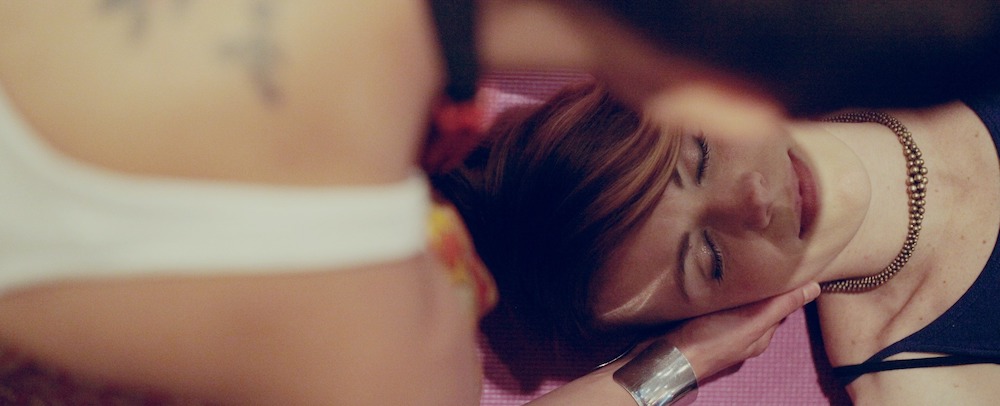 When you think of San Diego — whether you live here or not — the first thing that likely comes to mind is beaches or the San Diego Zoo. However, San Diego is also home to some of the best spas and resorts in California, offering the height of pampering and luxury. From the moment the receptionist types your name into whatever medical spa software or point-of-sale system they use and retrieves your appointment, you'll know you're in good hands. We've got resort spas, casino spas, medical spas–the works! People travel from all over Southern California (and all over the country) for the ultimate in spa trips, and the locals stay in town for the ultimate in relaxation staycations. San Diego also has several choices for spa hotels so that you can take your pampering to the next level. Let's take a look at the seven best San Diego spas so you can book your next trip!
The Best Spa In San Diego, California
When looking for the best spa in San Diego, choosing the best will depend on what you are looking for in your day of pampering. Perhaps you want the best San Diego massage spa. Or maybe you're looking for a little more excitement, and you want a San Diego resort and spa to stay entertained in between luxurious pampering moments. You may also be looking for a spa for medical reasons. From medical messages to rolfing healing – we've got the lowdown to help heal from anything that ails you.
Downtown – Spa Kingston
If you are looking for an amazing day spa San Diego does not disappoint. The Spa Kingston is a San Diego spa that offers a more intimate setting with luxury treatments. Located in the neighborhood of Bankers Hill, adjacent to downtown and close to Hillcrest, this spa is Green Business Certified and boasts several awards from skincare professionals and local organizations. Spa Kingston also offers spa and massage memberships to take advantage of cost if you visit this great San Diego massage spa often. This day spa is accessible to all ages, and you can purchase packages or memberships by visiting the location or calling their number.
Address: 2230 Fifth Ave., San Diego, CA 92101
Phone: (858) 888-0655
Downtown – Spa Pendry
Although there are many great spa hotels San Diego boasts one of the best with Spa Pendry. Located in the boutique Pendry hotel in the Gaslamp District, Spa Pendry offers an extensive menu of treatments for singles or couples, with all-over body wellness, bath soaks, body scrubs, relaxation rituals, and facials, among others. You can also choose from one of their many packages, combining their different services into a perfect spa day. With restaurants on-location, as well as regular events such as live music and pop-up shops, Spa Pendry provides plenty to keep you occupied when you aren't pampering yourself. While there are no age restrictions for entering the hotel grounds, Spa Pendry caters more to the adult crowd. You can make reservations online through the website or by phone.
Address: 550 J St., San Diego, CA 92101
Phone: (619) 738-7065
Ocean Beach – Therapie Day Spa
For a day spa, San Diego may offer overwhelming choices, but Therapie Day Spa is one of the best. Founded by a licensed massage therapist, Therapie offers memberships that boast free monthly treatments and discounts on new and featured products, and that is just the tip of the iceberg. Therapie also holds regular retreats and features local artists in its two California locations. Services include massages, facials, microdermabrasion, body scrubs, waxing, special couples, and men's menus. This Ocean Beach spa has several amazing reviews and high ratings, making it a great choice. Therapie accepts all ages for appropriate services and can be booked online or by phone. There is actually a second location in La Mesa Village at 4679 Date Ave.
Address: 4985 Voltaire St., San Diego, CA 92107
Phone: (619) 780-8700
Mission Bay – Paradise Point
Paradise Point is a San Diego resort and spa where it is both beautiful and relaxing to explore as it receives one of their huge variety of pampering services. With beautiful pools and gardens full of natural beauty, you will want to stay at this San Diego spa resort for weeks. Located on an island in Mission Bay, the resort itself spans 44 acres and offers amenities such as a golf course, five pools, bonfire pits, and a marina. The spa also offers massages, body treatments, and facials by yourself or as a pair. There are no age restrictions for entering the resort grounds, which you can book online through their website or by phone.
Address: 1404 Vacation Rd., San Diego, CA 92109
Phone: (858) 240-4913
Mission Bay – The Catamaran Spa
The Catamaran Resort Hotel is another San Diego spa that offers many beautiful views alongside spa services. Activities at the resort include beach bonfires, water sports, pools for both family fun and calm relaxing, and an arcade for the kid in everyone. Considered the best spa in San Diego, the Catamaran Hotel is also centrally located to many activities, restaurants, and shops that can turn your spa day into a blissful vacation. Spa amenities include massages, facials, water therapies, and skin rituals, among many others. There are no age restrictions for entering the resort grounds, and this San Diego resort and spa can be booked online or by phone.
Address: 3999 Mission Rd., San Diego, CA 92109
Phone: (858) 488-1081
Hillcrest – Karma Relaxation Spa
If you are looking for a great San Diego massage spa, turn to Karma Spa. Offering over a dozen different massage styles, you can add to their selection of skincare services and even IV hydration. If you are looking for a medical spa San Diego offers two different locations of the Karma Spa, allowing for it to be your quick local destination for health and wellness at its best and most beautiful. Available massage styles range from Swedish and Thai massage to acupressure and prenatal body massages. Or book one of the many popular massage packages, with body massages, sauna sessions, and special showers. Though Karma Spa allows all ages, it is geared more towards adults. You can make reservations through their website or by phone.
Address: 3969 1st Ave., San Diego, CA 92103
Phone: (619) 299-9888
East County – Sycuan Spa & Casino
If your goal in planning a San Diego spa trip includes excitement and possibly a card game or two, your best bet may be the Sycuan Casino Resort casino spa. Offering many card games, slots, bingo, and others, the Sycuan Casino Resort also has a full-service spa with a huge range of wellness and beauty services. For a San Diego spa resort, this stay will offer the full monty. You can always find casinos in San Diego, but this is certainly no ordinary casino! This resort is not suited for family vacations, though; you need to be 21 to enter it. You can easily make reservations online through their website or by calling the hotel number.
Address: 5469 Casino Way, El Cajon, CA 92019
Phone: (619) 445-6002
Plan Your Spa Getaway
Remember, this is only a shortlist of the many amazing choices for a local day of pampered relaxation. If you are looking for a beautiful La Jolla spa (such as the Hilton San Diego Resort and Spa), or even a specific type like a float spa, San Diego has everything there is to offer when it comes to having a great time and pampering yourself while you're at it. You can even find San Diego hotels with jacuzzi in rooms. Whether you are a California resident or planning a dream destination, our San Diego spas can be a great choice for you.
About the author: When not hiding behind a laptop, Cara Becker can be found asleep or exploring the wide world of interesting things, like how to bake the perfect cheesecake and where to find the best waterfalls. If you're interested in exploring a food you've never tried or learning a word you don't know, please share your wisdom with her on her LinkedIn profile.