San Diego Weather in October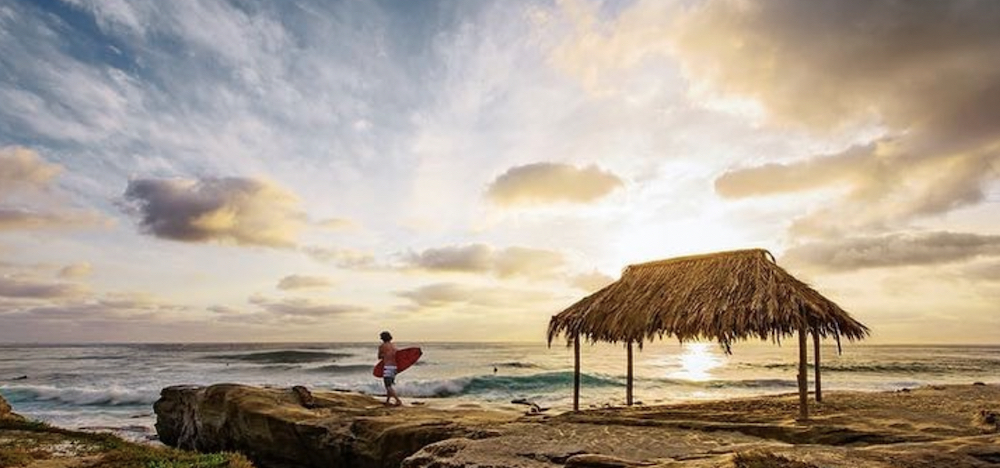 Everyone knows that the weather in San Diego is fantastic, but is it good all year? We all know the summer is great, but what about the fall? How is San Diego's weather in October? As it turns out, it can be even lovelier in autumn than summer. June through August can be pretty hot.
If you're looking for a great time to visit San Diego, look into October. It doesn't have to be May to have sunshine in San Diego. Weather in San Diego for October is mild. Are you thinking about taking a trip and can't decide where to go? San Diego will treat you right, with so many things to do in San Diego you won't be disappointed.
What is the Weather Like in San Diego in October?
The typical weather in San Diego in October is mild, with little rain. It doesn't matter what part of the month you go to the city, San Diego weather in late October is easy. Whether you're going with just your significant other or the whole family, it's a great option for a fall getaway.
Is October a Good Time to Visit San Diego?
October is a great time to visit the city of San Diego. The average weather in San Diego in October is about 70 degrees. With just about one day of rain during October on average, you won't have to worry about it. That's a one out of 31 chance that you will even get rain on one day that you're visiting in San Diego. You will be able to take part in the outside activities the city is known for. San Diego weather in early October is less likely to have rain than later in the month, but you probably won't see rain either way.
How Warm is San Diego in October?
The weather forecast for San Diego in October hovers around a high of 74 degrees, but it can be even warmer. The low is typically only around 61 degrees. The best part about San Diego weather in October is that it is warm during the day. It can also stay warm at night. There are so many date ideas in San Diego. If you are going to take a vacation with your significant other, the autumn nights in the city can be very romantic and warm enough to spend time outside.
Can You Swim in San Diego in October?
Everyone is different when it comes to the temperature of the water, but you can definitely still swim in October at San Diego beaches and pools. California is known for its cold ocean, but you can swim any time of year. When you arrive in San Diego, it's a good idea to take a look at the weather forecast and choose the warmest day to swim. If you're at a hotel with a heated pool, you'll never have to worry about it being too cold to swim. That's one of the best parts about visiting San Diego, there is swimming available to you all year.
What Should I Wear in San Diego in October?
San Diego weather in October makes for a versatile set of clothing you can wear. Visiting San Diego in autumn allows you to bring all kinds of clothes. Plan for peeling off and adding layers. Bring shorts and t-shirts, pants and light jackets. You won't ever get very cold in California's sunniest city. Bring sunglasses and hats for when it's sunny, but a jacket for nights. That's what makes it so great to visit San Diego during the fall. It is mild and varied.
What Is There to Do in San Diego in October?
There's no shortage of amazing things to do in San Diego for adults. Go to the beach, spend some time on Coronado Island, or grab some drinks in the Gaslamp District downtown. With so many bars and restaurants in the area, you will be able to party and eat well all over the city.
Most of the big sites are located in North San Diego. When it comes to things to do in North County San Diego, you know the places. You can go to the San Diego Zoo, the Wild Animal Park, Legoland, or the defamed Sea World. Visit La Jolla to see the coves and grab a bite to it. It is a great place to unwind, go to the beach, drink a beer, and have some food. All of the sites and activities available in San Diego are open year-round, the weather won't get in the way of your visit to the zoo.
Temperature in October
Since the temperature in October is so mild, you can do all kinds of things. With about 70 degrees every day, you can exert yourself physically. Get out there on the water. Take a boat, kayak, or another vessel. Go play a sport before a swim. One of the most San Diego things you can do is go skateboarding or surfing. With such a mild temperature in October, you have plenty of options.
Humidity in October
The average relative humidity in October in San Diego is around 65 percent, which makes San Diego weather in California great for outdoor activities and swimming. You can spend time outside at the Wild Animal Park without getting too hot or too cold. The humidity makes the weather versatile. You will be able to do whatever you want without worrying about the humidity.
Sunshine in October
There is enough sunshine to go around in October. 68 percent of daylight hours are sunny and 14 out of 31 days are completely clear. With no clouds for half the month, you'll be able to do whatever you want. Whether you're going to the zoo, the beach, or Coronado Island, there are a lot of ways to spend your sunny days in San Diego.
Wind in October
While there could be a decent amount of wind in San Diego's October, it is relatively slow. It will typically provide a gentle breeze that makes for romantic picnics and time out on the water. You can also look at how fast the wind is on any given day, but you probably won't run into any problems.
Rainfall in October
Does it rain in San Diego in October? It doesn't rain very much. There is only about a day of rain every October in San Diego. You should always check the weather to see if it will rain at any time during your visit, but the odds that you will get rain during your trip to San Diego are low.
Clouds in October
Cloud coverage comes and goes in October. You might get some clouds in the morning, but it will usually burn off in the afternoon. The beach will be cloudy in the morning and evening, but there will be few days that are completely cloudy.
Ocean Temperature in October
The average ocean temperature is typically 65 degrees. It isn't that warm, but the water is still swimmable. Cold water is great for scuba diving. If you can handle it, getting in the water for an activity in October is a great option.
Daylight in October
During the beginning of the month, you get almost 12 hours of sunlight. There are so many ways to spend your daylight hours in San Diego. With so much sun and so many hours of daylight, there are plenty of options to spend your time more effectively.
San Diego weather in October is mild. With so many ways to spend your time visiting San Diego, you will be able to enjoy the city and its amazing weather. Whether you're coming to San Diego with your family or for a romantic getaway, October is actually a great time to take a trip to this amazing city.
About the author: Ryan Beitler is a writer, journalist, and blogger who has written for a variety of publications including The Slovenia Times, Paste Magazine, Deadline News, and more. He used to live in San Diego.
About the banner photo: Special thanks to IG user @homewooddelmar for this photo of an October sunset in North County San Diego.