One Day in San Diego: The Best Ideas for Locals & Visitors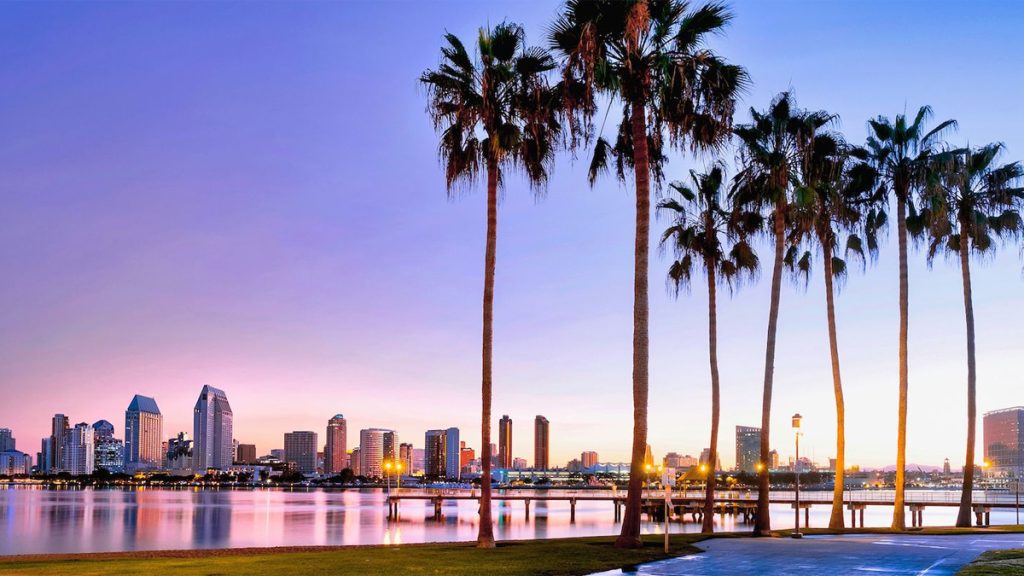 Exploring all that San Diego offers can take years–even decades–to accomplish. From live piano bars to lustrous speakeasies, bays and beaches made for every water sport in the book, and tree-filled parks and scenic viewpoints throughout–it's safe to say there is no lack of places to have fun, get active, or unwind in San Diego.
Those fortunate enough to live in this charming city full-time have the opportunity to take tourism a bit slower. Still, those visiting or residents who want to show their friends around but might have limited time to do so shouldn't worry–we've devised a well-rounded itinerary that will allow you to soak up all the juicy adventures without feeling like you've missed out.
The Best Time of Year to Visit San Diego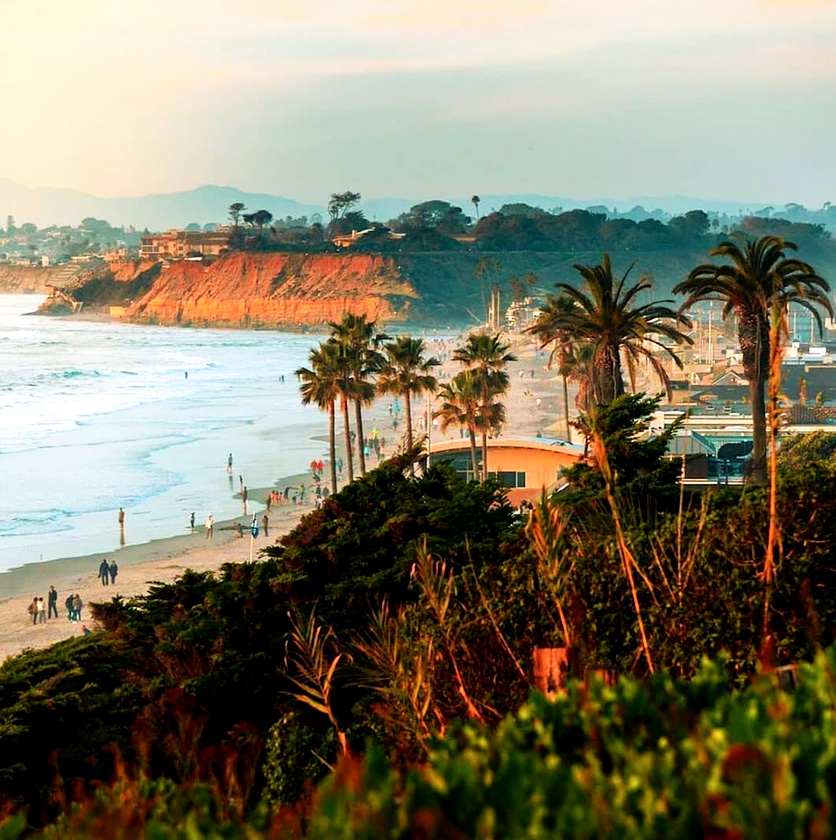 Total transparency here–there really is no bad time to visit San Diego. With year-round sunshine and activities at your disposal, rain or shine, you can't go wrong no matter what season you decide to schedule your trip out here. Of course, if you prefer crisper mornings with a hazy marine layer or extra hot days with high UV rays, you'll want to factor that in when planning your trip. Regardless, we guarantee you'll enjoy your vacation because how could you not?
To do San Diego properly, of course, you'll need more than a day to explore the area thoroughly, but if you've got 1 day in San Diego and 1 day only, you won't want to miss these noteworthy experiences and picturesque spots.
San Diego Top 10 Things to Do in One Day
Ok, so you have 24 hours in San Diego. Where to first? Are you more of a morning bruncher, a midday hiker, a restaurant hopper, or a night owl? Do you prefer a self-guided escapade, or do you want someone to show you the ropes to truly make the most of your short time? If you only have one day in San Diego, here are 9 must-see things to do and experience. Get ready for a fully loaded adventure!
Join a Private Group Tour
While waltzing around on your own with no agenda can be a pleasant and exciting way to get to know a city, there are many benefits to joining a private group tour and exploring with a local guide, who has the city mapped out to a T. When you opt for a private tour guide in San Diego, you get to explore what matters to you in-depth–be it food, drinks, culture, or outdoor spaces. The best part is you don't have to do any research–all of the leg work is done for you and designed to ensure you have the most memorable experience possible! There are tons of varieties of food and beverage tours offered in various neighborhoods that allow you to indulge and make the most out of your one day in San Diego. 
Visit Coronado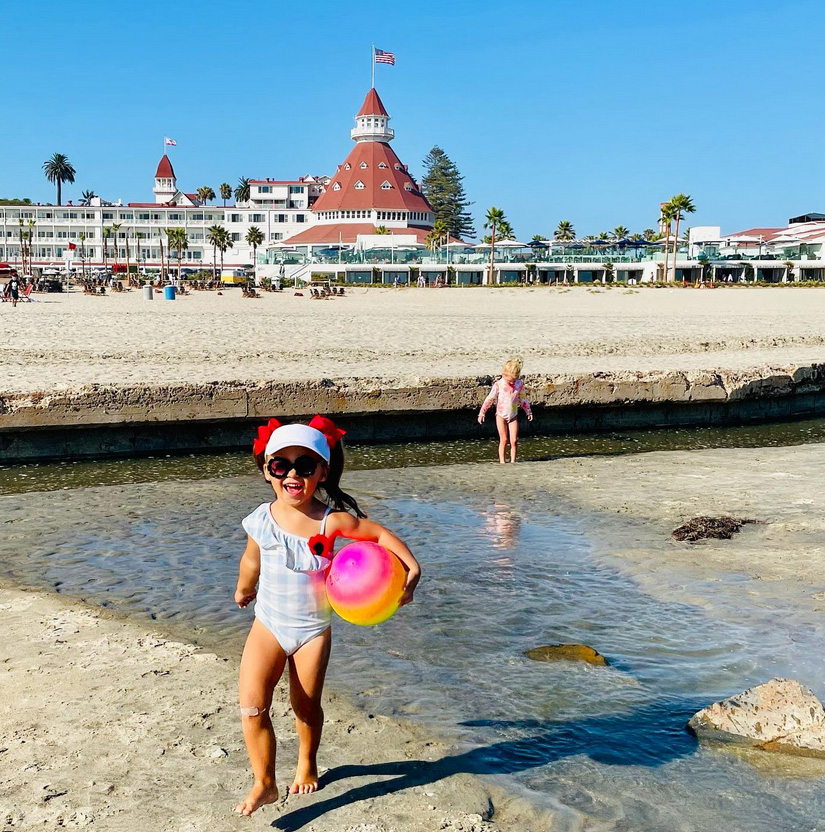 Coronado Island is known for its beautiful views of downtown San Diego, old-world mansions, cutesy parks, and pristine beaches. The quaint and charming town gives off a European feel unlike anything else you'll find in San Diego. Coronado is the perfect place to spend a few hours if you love window shopping, freshly made gelato, or gallivanting through lush green gardens.
Due to Coronado's popular attractions, we recommend visiting in the morning, when there are often fewer crowds and less noise. It's a spectacular way to get the day started before touring San Diego further, though the sunset views from an oceanfront eatery are an equally stunning way to spend time there. Don't forget to stop by Hotel Coronado for a seaside beverage and appetizer with breathtaking views!
Explore Old Town San Diego
Old Town has some rather neat restaurants and historical sites rich in culture and authenticity. Within your San Diego one day itinerary, you'll want to visit places such as Casa de Estudillo, Mason Street School, McCoy House, Old Adobe Chapel, Whaley House, and Heritage Park. All these historical relics are within a short distance of each other and near Presidio park, perfect for relaxing under a shaded tree with a blanket, sandwich, and bottle of wine. Old Town also has shops where you can purchase trinkets, crystals, and other artisan decors, along with traditional Mexican restaurants with patio seating. Please don't sleep on the margaritas in the area; they do not disappoint!
Have Fun at Belmont Park in Mission Beach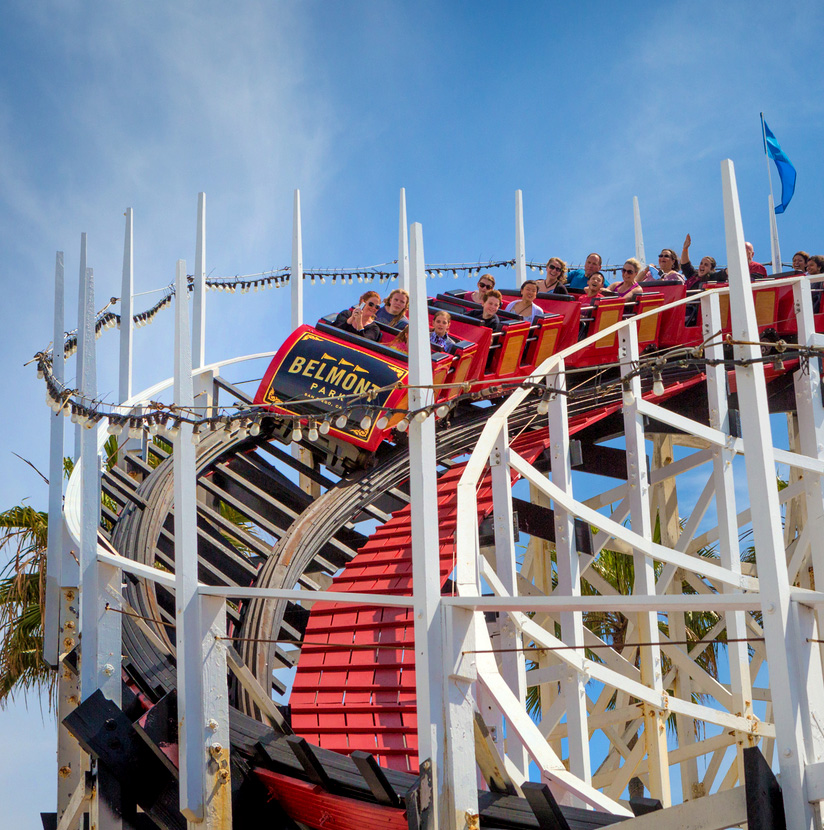 Belmont Park in Mission Beach is a superb attraction if you're looking for a sprinkle of thrill. The roller coasters and rides might not compare with those found at Six Flags, but you'll still be able to catch that adrenaline rush, and the best part is the park is located right next to the beach. Talk about a great view!
This staple San Diego amusement park is enjoyable for all ages, whether you're a local or a tourist. They have the Vertical Plunge ride, the Beach Blaster, Krazy Kars, the Giant Dipper Roller coaster, and several other fun activities nearby, like minigolf and laser tag. While the beach is right around the corner and a lively place to walk or bike ride along, if you're looking to lay out and chill and take an ocean dip, we highly recommend checking out some other nearby beaches that offer a more relaxing environment.
Enjoy the Beaches at La Jolla Cove on the North Tip of San Diego
Some must-see beaches in San Diego are situated nearby La Jolla Cove. Lounging at one of La Jolla's breathtaking beaches is one of the most relaxing things to do in San Diego because what feels better than being barefoot and grounding your toes beneath the sand as you gaze out to the horizon? At La Jolla Cove, you'll see mussels, crabs, and unique rock formations across the different beaches. The tide pools can be playful and engaging, especially for your children, but be careful because it gets slippery!
For the folks with kids, the Children's Beach is a fabulous place to watch the seals in their natural habitat. Just to warn you, the smell might be a little off-putting, but you'll get used to it after a while. There are also some restaurants overlooking the water, such as George's at the Cove–a relatively fancy New American dining spot with lovely views–and Brockton Villa–another option for delicious brunch. You'll also come across vendors selling all kinds of fun stuff, including San Diego souvenirs, for you to bring a taste of the coastal city back home with you.
Taste Beer at San Diego Breweries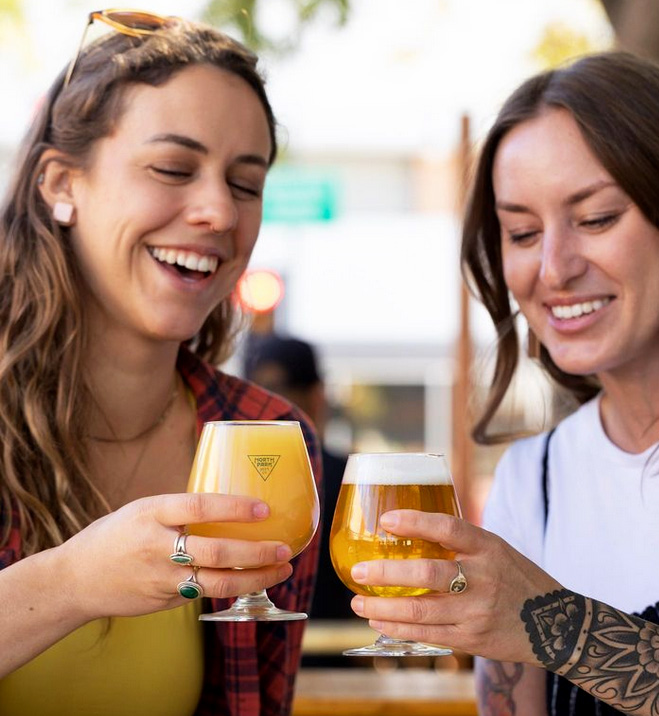 If you're still uncertain about what to see in San Diego in one day, we can assure you that visiting one of San Diego's breweries will add a little bit of personality to your experience. While we might not get many rainy days out here, this is among our favorite things to do in San Diego when its raining. San Diego is known for its award-winning beer, which is interesting to learn about via a private tour. Take the edge off, avoid responsibilities, ditch the car keys and join a private group beer tour.
Hike at Torrey Pines State Reserve
Still wondering what to see in San Diego in one day that allows you to enjoy ample sunshine? Torrey Pines is a classic site with cliffside hiking trails of various lengths, complete with jaw-dropping lookouts of the coastline. It is the ideal location to get some candid shots with scenic backdrops and observe the rarest native plant in the United States–the Torrey Pine–in its natural state. Golf enthusiasts, you've hit the jackpot at Torrey–you can even book a Tee time to play their golf course overlooking Glider Port and Blacks Beach. Hiking or golfing at Torrey are remarkable ways to soak in the juicy views of San Diego and the beaches from up above the water.
Go Scuba Diving/Snorkeling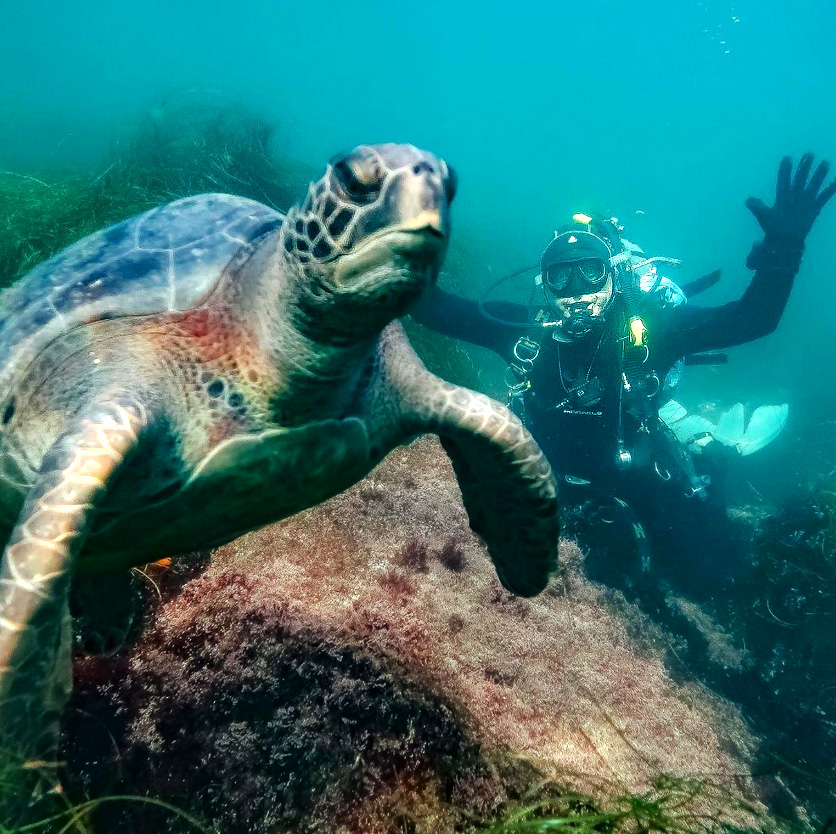 The depths and versatility of La Jolla Cove make it the ideal place for scuba diving or snorkeling. It's a low-commitment, highly engaging activity that you can enjoy for a few hours, and you won't have to venture all the way out to sea to see some marine life, including fish, coral, algae, seals, and even dolphins. Snorkeling and scuba diving tours allow you to see what lies below the water's surface and perhaps venture through the Century-old smuggler's tunnel down through the cliffs to relax and dive, depending on which tour package you choose.
Visit the San Diego Zoo
The San Diego Zoo is excellent if you want to take a day trip to San Diego from somewhere like Los Angeles. Venture through the Gorilla Forrest, hop aboard the Balboa Park miniature train, witness elephants, giant pandas, monkeys, and giraffes lounging and eating, ride the conservation carousel, or check out their 4D theater. Not only does the San Diego Zoo consistently rank among the top zoos worldwide, but it is a vibrant greenery-filled masterpiece of a zoo that one must see in person to understand. You could easily spend an entire day here if you so choose, so keep that in mind if your trip is time-sensitive. The Skyfari Aerial Tram is a San Diego Zoo must-do that gives you stellar views of the Zoo from an aerial perspective inside an open-air gondola, which doubles as an ideal snapshot moment.
There's Always Something to Do in San Diego
As you can see, there is no shortage of options for activities if you have 1 day in San Diego. If you have limited time but a desire to absorb all that San Diego has to provide, selecting a few items off this list–or all if you feel extra adventurous–would be the perfect way to spend your one day. The best time of year to visit San Diego doesn't exist because all times are splendid, but we encourage you to get to booking your adventure-packed trip ironed out now so you can maximize your time here–no matter how short or long your stay is!
The banner image of the San Diego skyline is provided courtesy of Travellens.co