Torrey Pines Gliderport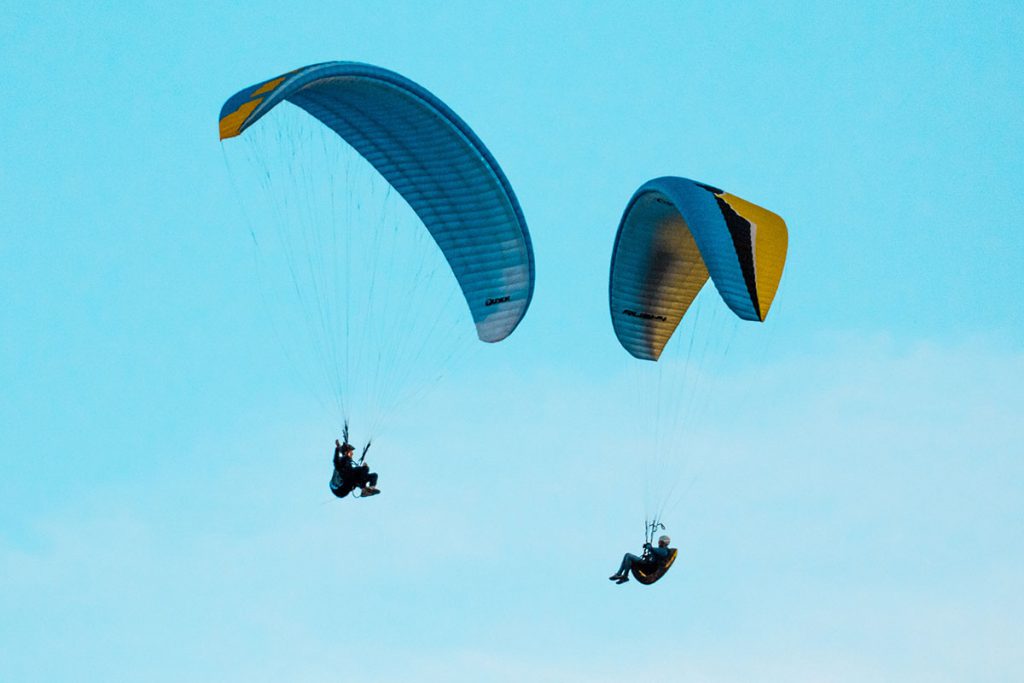 Torrey Pines Gliderport
Perhaps you've already been to Torrey Pines State Reserve. You've explored La Jolla Cove. Would you believe there's another breathtaking spot you may have missed? Welcome to La Jolla's Torrey Pines Gliderport! Nestled above Blacks Beach, this cliff-high spot is the go-to-place for non-powered flight and those who enjoy watching it.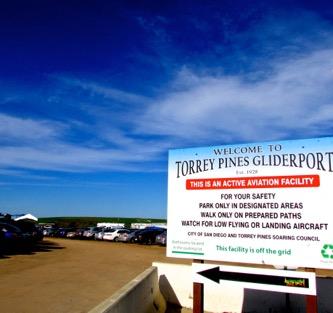 Background & History
This 300 foot-high spot has been launching fliers for over 100 years, making it the most historic aviation site for non-powered flight on Earth. It's been deemed a historic place by the state of California because of the many famous flyers and records that have been set here.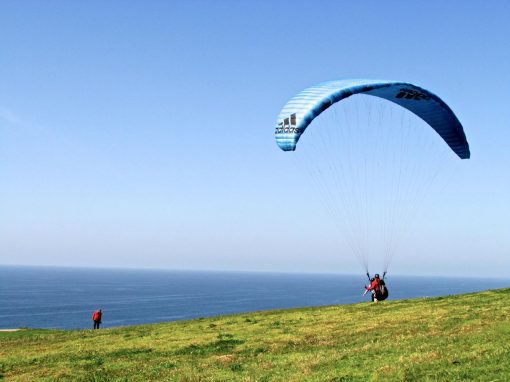 In coming here, you're experiencing a part of history many of us probably don't think too much about. That's actually the mission of the Gliderport: to raise knowledge and awareness about non-powered flight both here and around the globe.
The Ultimate Way to Experience the Gliderport…On the Ground!
La Jolla's Gliderport is set up for land-staying visitors, as well as the flyers themselves. There are benches on the cliffs and a large outdoor patio that's a part of their cafe. Sit down with an iced coffee or baked treat. Bask in the sun while watching the aviators launch themselves from the cliff's runway!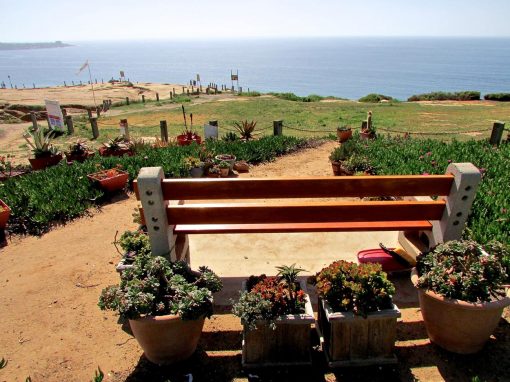 Don't Want to Simply Watch? Take Lessons for Yourself
The Gliderport is the perfect place for anyone who wants to launch themselves into adventure. Whether you're an adrenaline junkie or trying something like this for the very first time, the knowledgeable team here will make sure you're safe, secure and confident. With tandem flight and advanced classes, you can take lessons in paragliding or hang gliding (or both if you feeling ultra adventurous!)
If you're a master of the skies whose already experienced in aviation, you can rent equipment here.
Make Sure to Do the Following
It's critical that you call the Gliderport before heading over. Instructors only take people out if the wind is at prime conditions. Simply give them a ring and ask if they're flying people. If they aren't at that moment, they're experienced and well-able to let you know if and when flying is most likely to happen that day. Just remember that even though it can be disappointing if you finally get the courage to launch, they do this for safety reasons.
Check out Blacks Beach
The Gliderport is just above the famous Blacks Beach. Why is it so well known? Well, it's not only a great place for surfing…it's America's first legal nude beach! Learn more about this spot where you can bare it all at our Blacks Beach Page.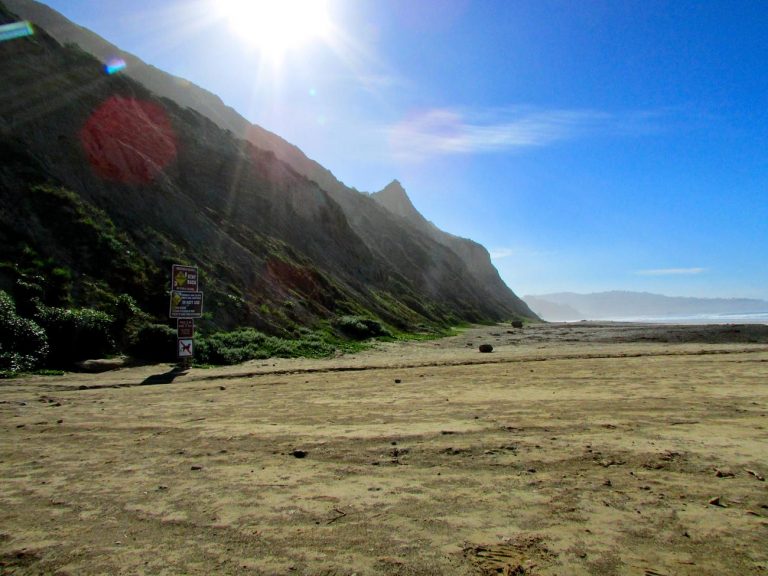 It's important to know there's a hike to get down to the sand. If you decide to visit the beach, you'll be venturing down the cliffs of the Gliderport on a created trail of rocks, dirt and wooden steps. It's definitely a climb, so we advise coming with good shoes. Flip flops won't be ideal for grip on this downhill trail. Going back uphill is a good way to get in your workout for the day!
Parking
One more reason to come visit is the parking; it's easy and ample to find. There is a massive dirt lot that stretches from one side of the cliff, around the main launching pad and back up north. Because it is a dirt lot, make sure not to come right after a car wash. The dirt that tends to fly up doesn't bode well for squeaky clean!
What Next?
If you're looking to do more outdoor activities in La Jolla, check out our blog Top 5 Activities in La Jolla to Break a Sweat!