5 Premier Spas and Wellness Centers in La Jolla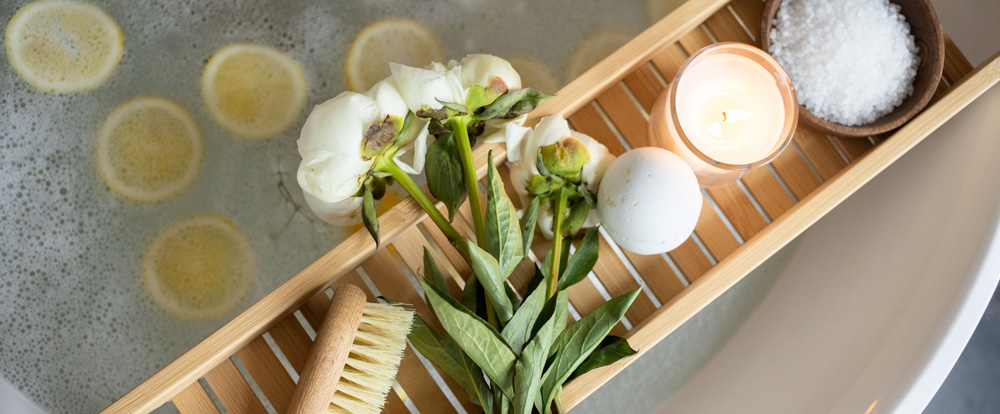 "Sometimes The Most Productive Thing You Can Do Is Relax" – Mark Black
We are a fast-paced generation, living in a hasty world, longing for relaxation deep down and looking for its traces every day. Every moment, beneath the layers of our busy minds, there is a whisper that calls for relaxation. We hear it yet keep dismissing it, for the world demands us to be productive all the time.
But, if we observe closely, sometimes the most productive thing we can do is relax. According to research, our brain needs downtime to remain industrious and generate innovative ideas. Moments of solitude and quiet are essential for the brain to retreat from the daily humdrum of life and tap into the reservoir of rejuvenation and inspiration.
If you haven't provided yourself an opportunity to relax deeply for a long time and engage in self-care, it's time for you to grab your backpack and set off to La Jolla. Surrounded by sea on three sides and backed by the steep slopes of majestic Mt. Soledad, La Jolla, with its captivating beauty, is nothing short of heaven on Earth.
The spectacular coastline and deluxe village life have brought this magnificent place the stature of being 'the jewel' of San Diego. The picturesque landscape and La Jolla Shores induce deep relaxation and begin to calm your mind the moment you land on the beautiful terrain. Also, you'll be touched by the warm hospitality of the natives of La Jolla. 
Even if you are stuck on the road due to an automobile failure, you don't have to wait for roadside assistance (to know more about it, click here); the locals of La Jolla will happily and voluntarily be there to help you. Their cordial gestures and welcoming persona will also help your mind take a dive of relaxation. You will feel absolutely comfortable amidst the strangers who'll seem like your old pals. 
To take a deeper plunge into waves of tranquility, you must take time to enjoy the luxurious and calming spas at La Jolla. They serve as cherries on the cake. You can try a spa of your choice during your downtime in La Jolla. 
A spa experience is an amalgam of aesthetic treatments and relaxation therapy. Body massage with essential and nutritious oils releases the accumulated stress from your body, prevents joint pain, and also soothes your mind. As a result, you feel completely refreshed and renewed.
5 Astounding Spas to Harmonize Your Body, Mind and Spirit in La Jolla:
Having said all that, on your visit to La Jolla, don't miss out on the opportunity to establish a deep harmony between your body, mind, and spirit with healing spas at any cost. Now, let's explore five premier spa and wellness centers in La Jolla.
1. Cove Wellness Detox Spa of La Jolla
Cove Wellness Detox Spa is a hidden treasure located in the vicinity of the pacific ocean. It specializes in Lymphatic Liver and Colon Care. The Spa boasts about possessing the potential to renew your energy and rejuvenate your spirit. Cove Wellness believes in the body's ability to heal itself and uses Purifying Wellness Therapies to promote it.
With these therapies, the spa specialists remove blockages from your body and create a ground for the body's healing energies to circulate. This induces deep relaxation, which resembles the fourth state of consciousness beyond thought that is absolutely blissful. Further, Signature La Jolla Detox, Medicupping vacuum therapy, Electro-Lymphatic Therapy, Signature Liver Detox, and Rapid Recovery are some services offered by Cove Wellness Detox Spa. 

Address: 7946 Ivanhoe Ave. #202, La Jolla, CA 92037
Phone: (858) 551-9228
Hours: Tues – Sat 9 a.m. – 6 p.m.
Closed Mondays and Sundays
2. The Spa at Torrey Pines
Defined by relaxation and rejuvenation, the Spa at Torrey Pines is located on a quiet perch above the coastal cliffs of the pacific ocean. The best thing about this Spa is that the treatments are based on indigenous plants found in Torrey Pines State natural reserve. Additionally, you can also enjoy ocean-inspired treatments and connect with the deep serenity that already exists within you.
This serenity will realign your body and mind, thereby beckoning you on a path of self-improvement. You'll be motivated to make positive lifestyle changes and lead a slow-paced life in the lap of peace.
Furthermore, spa specialists ensure that you experience the best of comfort and relaxation through their therapies. The architecture of the spa also adds to the relaxation it induces. 
Address: 11480 N Torrey Pines Rd., La Jolla, CA 92037
Phone: (858) 777-6690
Hours: Mon – Sun 8 a.m. – 7 p.m.
3. Skin Suite 
Skin Suite is a massage and facial spa. It is owned and operated by Jamie Ford, a dual-licensed expert in massage therapy and skin care. She specializes in therapeutic body massages, prenatal massages, and skincare facials. Warm stones and hot towels help her take you into deep states of relaxation and inner calm.
If you are a victim of neck and shoulder pain or any pain and suffering after a car accident, she should definitely be your go-to spa specialist. She takes pride in relieving her clients of shoulder and back pain. Once you are with her, you can feel assured to have a transformational experience. 
Address: 7742 Herschel Ave., Unit J, La Jolla, CA 92037
Phone: (619) 246-8503
Hours: Tues – Fri 11 a.m. – 8:15 p.m.
Sat: 9 a.m. – 5 p.m.
Closed Sundays and Mondays
4. Rama Thai Massage
Rama Thai massage brings an extraordinary fusion of East and West Thai Massage in La Jolla. Sports massage, Deep Tissue Massage, Swedish Massage, Hot stones massage, and Thai style foot massage are some therapeutic massages offered by Rama Thai massage.
The specialty of this spa and wellness center is the unique massaging style. It blends both Asian and European moves to relax your body and have a profound healing impact on it. Moreover, Rama Thai massage offers customized spa plans according to your individual needs. 
Address: 920 Kline St #100, La Jolla, CA 92037
Phone: (858) 999-0252
Hours: Mon – Sun 10 a.m. – 7 p.m.
5. La Vie Day Spa
La Vie Day Spa is another rejuvenating spa you can visit in La Jolla. The tranquil and relaxing atmosphere will captivate your heart. If you are hygiene conscious, you'll be glad to know that the environment and premises are super clean. The linens are luxury clean, and no two clients get to have the same linen.
Signature hot stone massage and organic coconut oil massage are two specialties of La Vie Day Spa. If you plan to visit this spa, make sure to try one of these, and you'll be glad that you did. Your spa experience at La Vie Day Spa will be one of the most profound memories of your La Jolla travel. Additionally, the well-trained and extremely courteous staff makes this spa a client-friendly place. 
Address: 7532 La Jolla Blvd, La Jolla, CA 92037
Phone: (619) 408-6749
Hours: Mon and Wed – Sun 10 a.m. – 7 p.m.
Closed Tuesday
Are you ready to set out on a relaxing trip to La Jolla? You'll be spellbound by the picturesque landscape and feel as if you have found heaven on Earth. As many spiritual masters say, heaven is not a place but a state of consciousness. The beauty of La Jolla will definitely help you cultivate the same state of consciousness.
To add to your relaxation, you should also get a soothing spa at La Jolla to add to the relaxation. Believe me, you'll not feel content with one spa visit, and you'll find your heart longing for the same rejuvenation again and again. The ultimate rest that you'll get will be much more profound as compared to a deep night's sleep. You can consult the above-mentioned listicle to select the best spa for you.