La Jolla pizzeria owner harassed by vehicles displaying disparaging remarks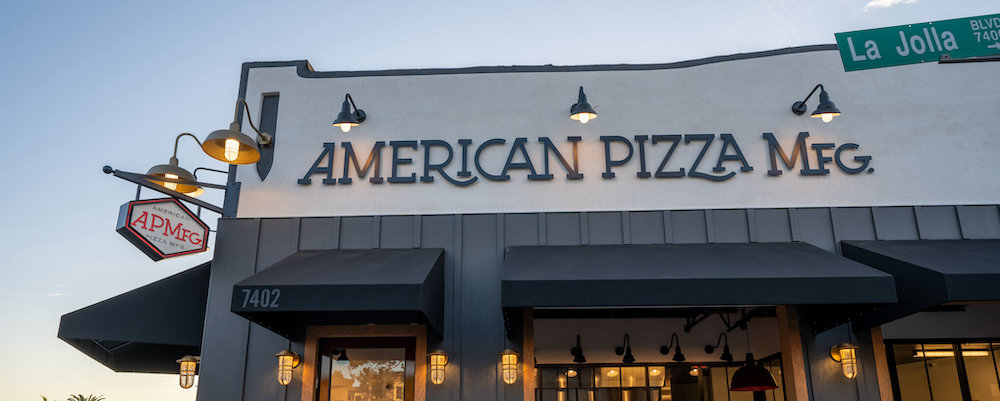 A La Jolla pizza shop owner says he's being harassed by a car and plane that are displaying derogatory comments targeting his business.
The Mercedes SUV which is covered in decals that say "Take 'n' bake pizza sucks," is often parked outside the pizzeria, American Manufacturing Pizza, the La Jolla Light reported. Additionally, a plane has also been spotted overhead flying a banner that says "Just say no to take 'n' bake pizza."
This auto, a Mercedes-Maybach GLS 600, starts in the $160,000 price range.
Andrew Melone, who owns the pizzeria located at 7402 La Jolla Blvd, says he began noticing disparaging comments against his business in October 2020.
American Manufacturing Pizza opened its doors in July of that year. It offers pizzas that are assembled in-store and baked by customers at home.
A social media thread about the disparaging remarks had more than 200 comments as of Nov. 1. Some believe that the person behind the derogatory messages is La Jolla resident Ace Rogers. Rogers denied any involvement when approached by the La Jolla Light.
At first, Melone said, the comments were less aggressive, with one person writing a series of posts critical about American Pizza Manufacturing and Melone.
"It started passively in the beginning," Melone told the Light. "It took us a few weeks to get those down. These were all personal about me and things that aren't true about our business model."
Eventually, signs with messages supporting other local pizzerias began appearing, and somebody started to park a car in a space in front of the location. More recently, the vehicle with the "Take 'n' bake pizza sucks" decals showed up.
"This is being done with impunity because nothing has been done," Melone said.
Melone, who has yet to file a police report or take legal action, says he's chiefly concerned about other businesses in the area being targeted by the culprits. He says he wants the person responsible to "leave us alone."
About the author: Mike Peterson is a freelance journalist and writer based in North San Diego County. He's written and worked for a number of local media outlets, including the San Diego Union-Tribune, the North Coast Current, and the Oceanside Blade.
[mv_create key="20″ type="list" title="More About the La Jolla Restaurant Scene" thumbnail="https://lajolla.com/wp-content/uploads/2021/04/handmade-italian-pasta.jpg" layout="grid"]