Want Thrills? New SeaWorld Rollercoaster Joins Growing Lineup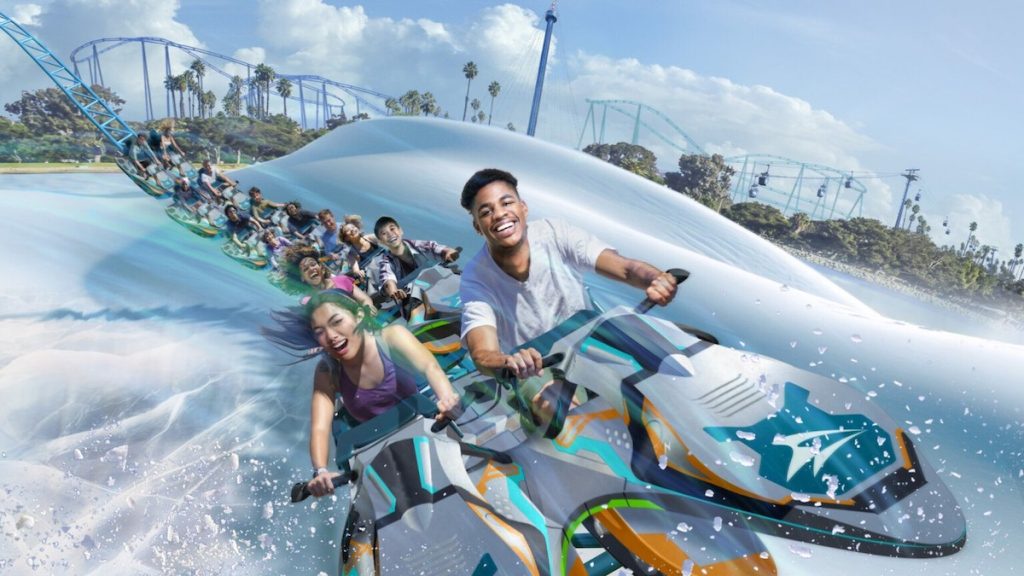 A new SeaWorld rollercoaster has been added to the amusement park's lineup, marking the fourth coaster that it has built in the last five years.
The new SeaWorld rollercoaster is dubbed Arctic Rescue, and the company says it's the longest and fastest straddle rollercoaster on the entire West Coast, according to the San Diego Union-Tribune.
A straddle rollercoaster, true to its namesake, involves riders "straddling" the ride instead of sitting in a seat. In the case of the new SeaWorld rollercoaster, riders hop on a mock snowmobile as they twist and turn at 40 miles per hour along the track.
Each train on Arctic Rescue fits 16 riders in two-person rows. It reaches heights of 30 feet, and in total, the track measures 2,800 feet.
For those planning to visit SeaWorld this weekend, you're in luck. The grand opening for the new SeaWorld rollercoaster, which is located in the Wild Arctic area of the park, is Friday, June 2.
Although SeaWorld can be an educational experience for park-goers, the park has been building rollercoasters at a fast clip. Arctic Rescue is the fourth new SeaWorld rollercoaster built in the last five years.
Compared to previous rides, however, Arctic Rescue won't deliver the same type of exhilarating thrills as Emperor. A SeaWorld spokesperson, however, said that the family-friendly ride will still match the level of fun as Manta — the park's current most popular ride.
Ultimately, park officials hope that the new SeaWorld rollercoaster will also educate riders on animal rescues and animal conservation. As guests wait in line to ride the new SeaWorld rollercoaster, they'll be able to view signs about arctic animals and the types of rescues that conservationists can carry out.
If you're visiting San Diego and have SeaWorld on the itinerary, be sure to check out our complete guide to SeaWorld San Diego, which features information on attractions, hotels, hours, and more!
Images courtesy of seaworld.com.