Unemployment in San Diego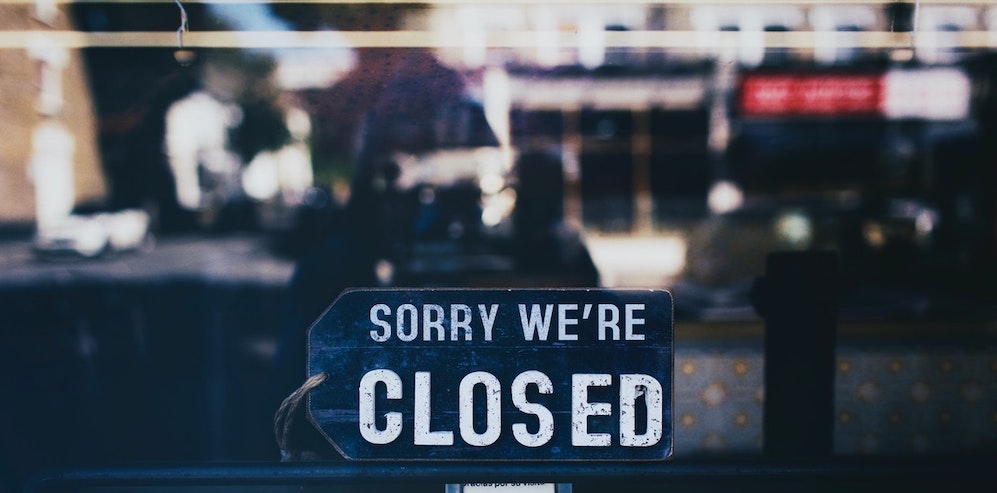 With unemployment reaching unprecedented levels during the COVID-19 pandemic, many of our beautiful city's residents found themselves without the means to earn a living. In turn, we can't help but wonder what is the current unemployment rate in San Diego, and how will it affect our economy moving forward? Unfortunately, we were not an exception to this phenomenon, and unemployment in San Diego remains exceptionally high, with 6.9% of San Diegans currently without jobs. While this is a considerable decline from the peak in April of 2020 (15.9%), it's still significantly higher than our usual rate of 3.8%.
The Unemployment Rate in San Diego & The Job Market
The promise of reopening has spurred a cautious uptick in optimism about San Diego's future, as many of us are understandably anxious to see our city regain some semblance of normalcy. Major Todd Gloria has been vocal about supporting a safe reopening, further encouraging our community to proceed, albeit carefully. However, will moving into Orange Tier be sufficient to help restore our displaced employees, or will unemployment in San Diego remain elevated? And with various industries disproportionately affected by the pandemic, is full recovery from this recession even possible?
San Diego Unemployment in The New Year
Seeing the year change from 2020 to 2021 was almost symbolic for many, hailing an end to an incredibly stressful and harrowing year. 2020 was not kind to us, and greater than 154,000 jobs were lost during this period. However, if we thought that unemployment in San Diego would plummet simply because a new year started, we were sadly mistaken. January 2021 saw a continuation of these high levels of unemployment, and the San Diego unemployment rate hovered at approximately 8.1% during this period, still over double our typical rate.
Businesses Reopening in San Diego
Tier 3, also known as the "Orange Tier," signaled a shift in which type of businesses could remain open. By moving into the so-called Orange Tier, it meant that many local businesses could start to operate once more, albeit with modifications. To meet the Orange Tier guidelines, a business would be required to adhere to specific criteria, including caps on how many patrons could be served in a single setting. Despite the city of San Diego loosening its restrictions, however, the rush to return to work has been lower than anticipated and unemployment in San Diego mysteriously remains high.
Even though indoor and outdoor capacity has been permitted in a wide range of industries (such as restaurants, bars, and gyms), people are not lining up to fill those vacancies, despite unemployment still remarkably high. There are a few possible explanations for this, though. For instance, many people are still understandably wary of potential exposure to COVID-19. Furthermore, with many students still receiving their education at home, parents (particularly mothers) are required to stay at home with them. And finally, some people have deferred returning to the workforce, instead electing to rely upon their unemployment wages for income.
Impacted Industries
The levels of unemployment in San Diego have varied from industry to industry, and some were understandably impacted more strongly than others. According to reports, two industries that were hit particularly hard during the pandemic were both the leisure and hospitality industries, with hotels (accommodation) and restaurants (food services) facing the worst of these unemployment levels. Following closely behind them were utilities, trade, and transportation industries. The arts, recreation, entertainment, and wholesale trade industries brought up the rear for job loss. Conversely, agriculture remained steady, seeing no loss in jobs during this period.
With tourism comprising such a large part of San Diego's economy, serving as our second largest traded industry, this decline has been quite devastating to our community. With people no longer electing to travel for leisure, it would stand to reason that accommodations and dining would bear such a large brunt of the unemployment burden. To further compound the issue and also drive up our unemployment in San Diego, many of our major tourist attractions (such as SeaWorld, the San Diego Zoo, and many of our local museums and theaters) were also closed during the pandemic.
The toll that this decline may have on our economy may linger for quite some time. San Diego tourists typically spend over $11.6 billion annually, and hotel taxes alone draw in $249 million in taxes. This is the third-largest source of our city's revenue, and generally, those funds go directly back into our community. Without it, it's anticipated that our city's budget will be sharply reduced, and many of our local government services — such as our street lights, roadways, and sidewalks — may start to fall in disrepair. It is unknown how long these detrimental effects may continue to linger in our city.
What Does the Future Hold for Unemployment?
Experts predict that the economy will resemble a roller-coaster in the coming months. As various businesses begin to open, they will start to hang their "now hiring" signs on their doors, an open invitation for applicants. Whether or not people respond to these help wanted ads remains to be seen, though. Not everyone has the ability to return to the workforce, but employers are still highly motivated to get both staff and customers through their doors. Because of this, it's reasonable to expect many changes in hiring practices from both small and larger businesses as they start to open.
For example, certain standard hiring practices (such as foregoing an employment background check or drug testing), may fall to the wayside in order to facilitate hiring. Changes in wages may also become apparent in the coming months as small businesses struggle to regain their profitability. Employee turnover may also prove to be a problem, and many businesses will be playing a waiting game to see if they can survive the reopening. Unemployment in San Diego, therefore, may still continue to rise before it starts to finally begin its ultimate downward trajectory.
No doubt, the COVID-19 pandemic will have both short-term and lasting effects on our community and its economy. While layoffs reached an apex during the early months of the shelter-in-place, the unemployment office in San Diego still has not seen a notable decrease in applications for financial assistance. Furthermore, the way businesses operate will be starkly different after the reopening, and particular safety protocols will likely be in place to help safeguard employees and patrons. With consumer spending down, though, it's difficult to say what the long-term effects will be on San Diego.
Remaining Optimistic for Our Future
Seeing the elevated levels of unemployment here, as well as the spike in our San Diego homeless population, has unquestionably fueled the uncertainty about our city's future. While some people remain pessimistic about San Diego's ability to recover, many more are staunchly confident that we can fully recover from the coronavirus-induced recession. However, thanks to efforts from our government officials and our community as a whole, we can finally start to see San Diego restored to its former glory. And that is, without a doubt, something that all of us are striving for.
About the author: Karyl Trejo specializes in writing about issues related to healthcare and mental health. You can find her LinkedIn here.