The Best Places to Wander in La Jolla: Let Yourself Get Lost!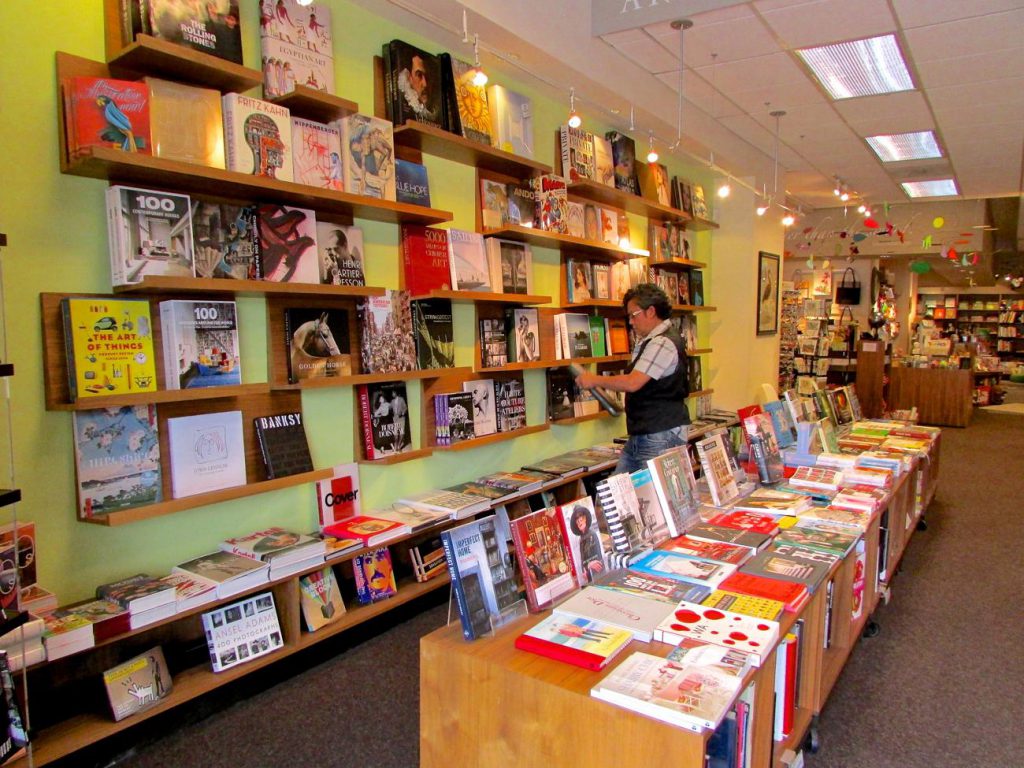 Wander in La Jolla
We live in a world of goals, direction and knowledge. We GPS to find the fastest route, even if only to save a few precious minutes. We check Yelp to make sure we're going to the highest rated restaurant in the neighborhood. It's truly wonderful what technology has enabled us to do. Sometimes, though, it's refreshing to not keep track of time, to not know exactly what our next move will be. As The Lord of the Rings author, J.R.R. Tolkien, wrote, "Not all those who wander are lost."
Here are the ultimate ways to let yourself be a wanderer for a few hours, or even a day, in La Jolla.
The La Jolla Public Library
The unassuming La Jolla/Ritford library is nestled in a quiet area of town, just a few streets over from the main Village. Even if you know what exactly what you want, it's nearly impossible to nip in and out with just one item.
Walk in on the ground-level and, up ahead and on the right, find yourself greeted by shelves upon shelves of DVDs. They make it extra enticing for you to find selections you'll love because they're sorted by genre. Look under Musicals and find every one you've ever sang your heart out to, from Chicago to Hairspray to Singing in the Rain. Want to learn a language? Want to do yoga at home? The options are limitless and may stir inspiring ideas that you've never had before. On this level you'll also find newly arrived novels, a college room with computers and materials specifically selected for those applying to university and more.

That's just the main floor! Go upstairs to find young adult novels, spacious tables with outlets and rows on rows of other books. You can also head down the stairs to go to the basement level, where more books and opportunities await.
No matter which floor you're on, it's easy to find yourself curled up, surrounded by books and shocked when library closing time is announced. We think you'll be happily surprised at how little you've forgot to check the time! (See address and hours at: La Jolla/Ritford Library.)
Nancy Warwick's Bookstore
To continue with the theme of literature, another top place we recommend is Warwick's Bookstore. This vast space carries more than just books though; it has stationary, office supplies, fun knick knacks and ever-surprising gift options. You can find yourself hunting for the new Mary Higgins Clark one minute and then discovering your dream Thank You notes the next.
This shop is the country's oldest family owned bookstore, and the culture shows. It's a place where the staff doesn't simply work the cash register; they've read the books.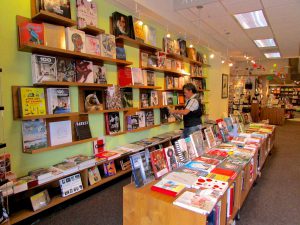 They're very happy to help with recommendations, usually asking your favorite types of genres and authors to get a feel for suggestions. This easily leads into finding yourself lost in book discussion with one of these knowledgeable readers and a sea of new books to choose from! A trip here is never time wasted. Learn more about this location & its upcoming events, like in-person author signings, at: warwicks.com.
Bird Rock
When in the mood to go rogue for an afternoon, or even an entire day, head to the Bird Rock neighborhood. It's a wonderful pocket of the city, where the flatter landscape and friendly culture is especially popular with families.
Stroll beside breathtaking houses along the street lining the sea cliffs, Camino de la Costa, famously known as the Street of Dreams. Take in the amazing architecture of many of La Jolla's most expensive homes. Paired with the ocean atmosphere; you feel like you're in a dream of your own.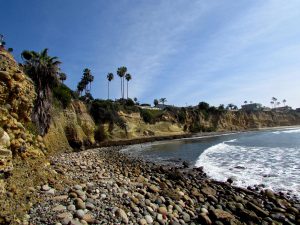 Find yourself walking this street until you overlook the Windansea Beach, a real locals spot full of surfers and joggers. Wind up and back south through the beautiful, family friendly homes. You'll see old school swings hanging and treehouses nestled up high, evoking of fond memories for many.
The main happenings in this area are on La Jolla Boulevard. As you head south and near Pacific Beach, there's a long stretch of shops, restaurants and cafes. Stop by Bird Rock Yogurt Company for a cup of refreshing, rich (yet shockingly health-conscious!) frozen yogurt.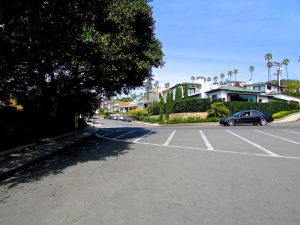 If you're hungry, order some food; the name may not imply it, but this spot makes some of the best salads in all of La Jolla!
Looking for something heartier than salad? Wander until you have a good sized appetite, that point when your stomach begins to growl, and hit one of the local restaurants. One of our top recommends is Bird Rock Oyster & Sushi Bar. This is no ordinary dining venue; it serves seafood, Mexican food, sushi and oysters…all in one place! The patio is dog-friendly, too, so if you brought your canine to walk with, they're welcome here.