Where to Go Apple Picking in San Diego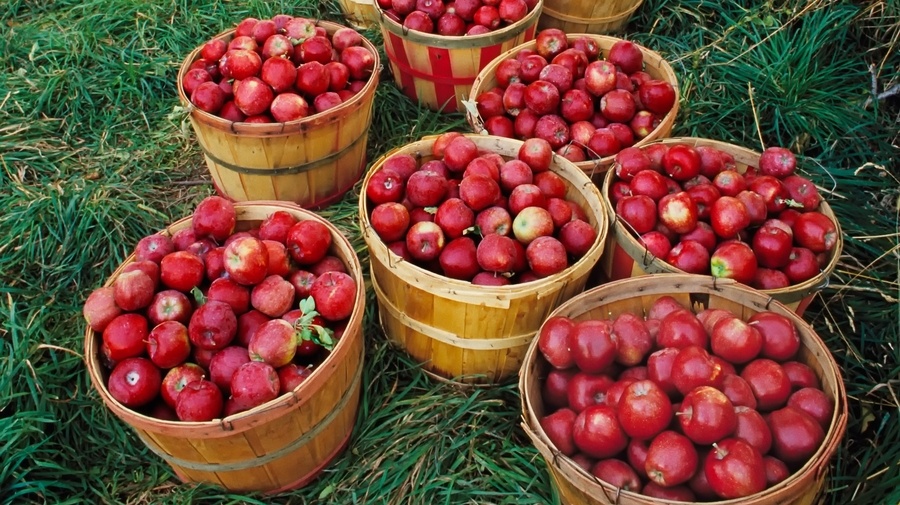 Fall is just around the corner — and what better way to celebrate its arrival than apple picking in Julian?
Apple picking season has been a big-hitting family favorite for years in San Diego; especially in and around Julian and nearby mountain towns.
This year, we were lucky enough to have plenty of rain early on; meaning that all of these apple picking farms are officially open for a long season! Here are the best spots for apple picking in Julian and San Diego.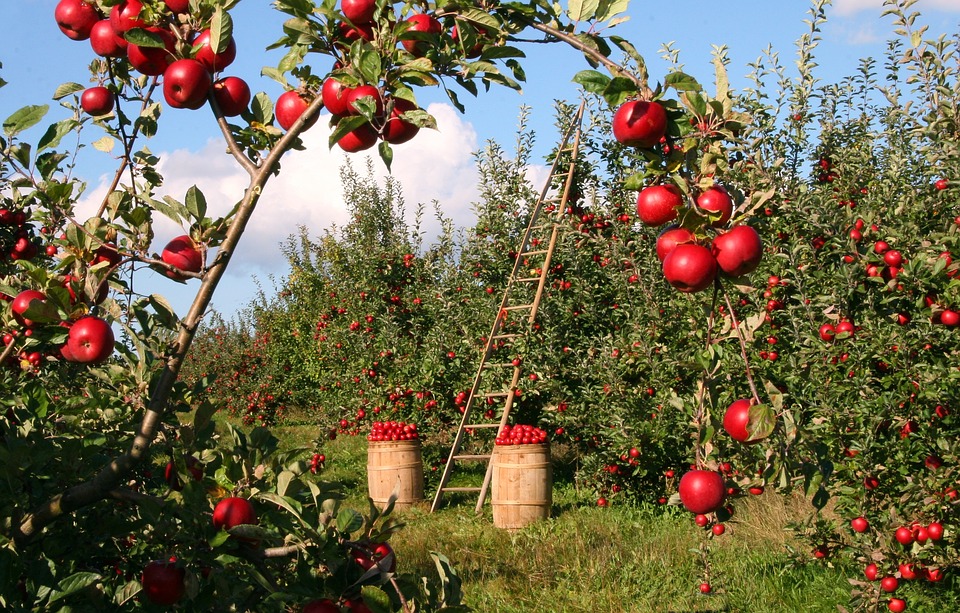 Shop La Jolla Artwork
Did You Know?
You can save 20% or more off 50+ popular attractions such as SeaWorld, Universal Studios and the Sand Diego Zoo, with a digital GoCity discount pass.
*30-day full refund risk free guarantee
Apple Starr Orchard – Done Until 2022
View this post on Instagram

1020 Julian Orchard Drive, Julian, CA 92036.
Open every weekend from 10am-5pm.
The original orchard at Apple Starr was planted by the Farmer family after whom "Farmers Road," the road to the town, is named. Parts of the land were earlier used as a milk dairy, and the old barn was constructed in the early 1900s.
The orchard is home to roughly 1000 apple and pear trees. The trees range in age from 20 to 70 years and the majority have low branches that children can access. They only use certified organic products and are inspected annually to maintain their certification.
Pear varieties include Bartletts, Comice, Anjous, Bosc; and apple varieties include Jonagold, Granny, Fuji, Gala, Red Delicious.
No reservations are necessary for u-pick!
Volcan Valley Apple Farm – Done Until 2022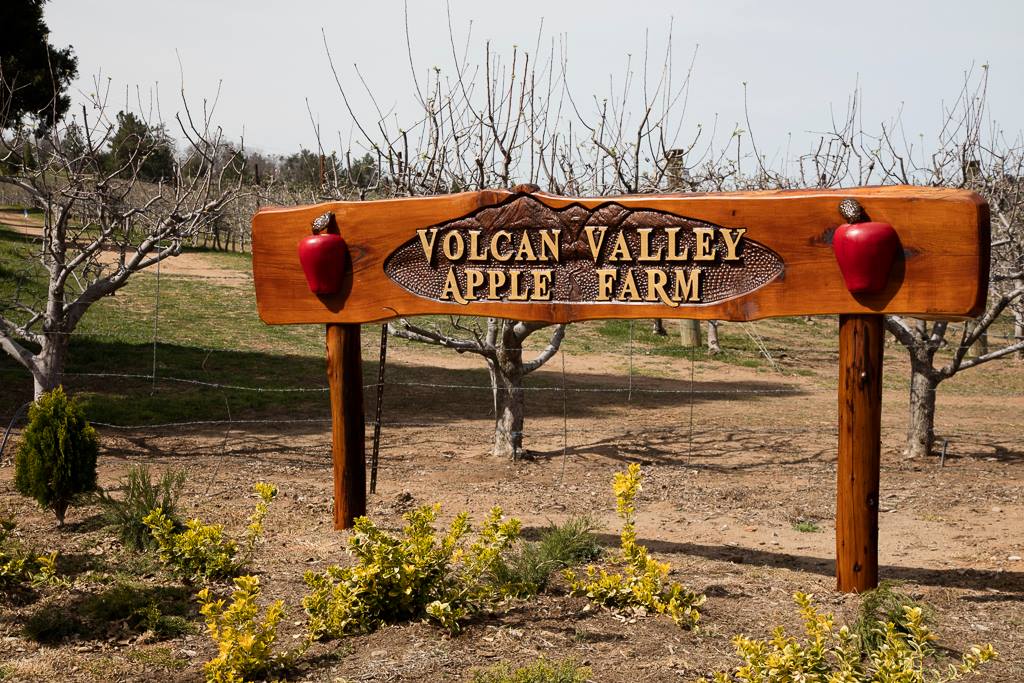 1284 Julian Orchards Drive, Julian CA 92036.
Open Friday-Monday from 9:30am-4:30pm.
Julian's largest orchard, Volcan Valley Apple Farm, attracts big crowds every year with 7,000 trellis-grown apple trees of red and green apples ready to pick.
Choose between seven different varietals of apples, including Gravenstein, Empires (a cross between a Red Delicious and a Macintosh), Jonathans, Golden Delicious, and Pippins. Pick up a bag for $12 and then head into the fields to fill it up yourself! They will also have cold water, fresh cider and applewoods for your smoker.
Also on-site: Granny's Pies! Grab a sweet treat after you've filled up your bag for the day.
View this post on Instagram
Stay the Night in Torrey Pines after apple picking
For the ultimate experience, consider staying the night at one of our favorite hotels, The Hilton La Jolla Torrey Pines.
Apples & Art Orchard – Done Until 2022
View this post on Instagram

1052 Julian Orchards Drive, Julian CA 92036.
Open daily at 1pm and 3pm by appointment only.
For groups of 20 or more, this u-pick apple orchard offers tours and picking sessions by reservation.
For $12 per person, groups will get the chance to pick a "half peck of apples" (which is about 5 pounds) and spend a relaxing afternoon checking out the Apples & Art Orchard.
The adventure includes an apple fact lecture, apple picking, group cider making, and a tasting. This season's apple varieties include: Red Delicious, Arkansas Black, Fuji, heirloom apples, and more.
Their harvest is always pesticide-free and all natural, so you can be sure it's healthy too!
They book tours at 1pm and 3pm daily for groups only (no individuals), and you must book a tour online ahead of time. Be sure to book your reservation soon — they fill up fast and are only open until the apples are gone.
This is a great idea for Boy/Girl Scout troops, homeschoolers, and camps!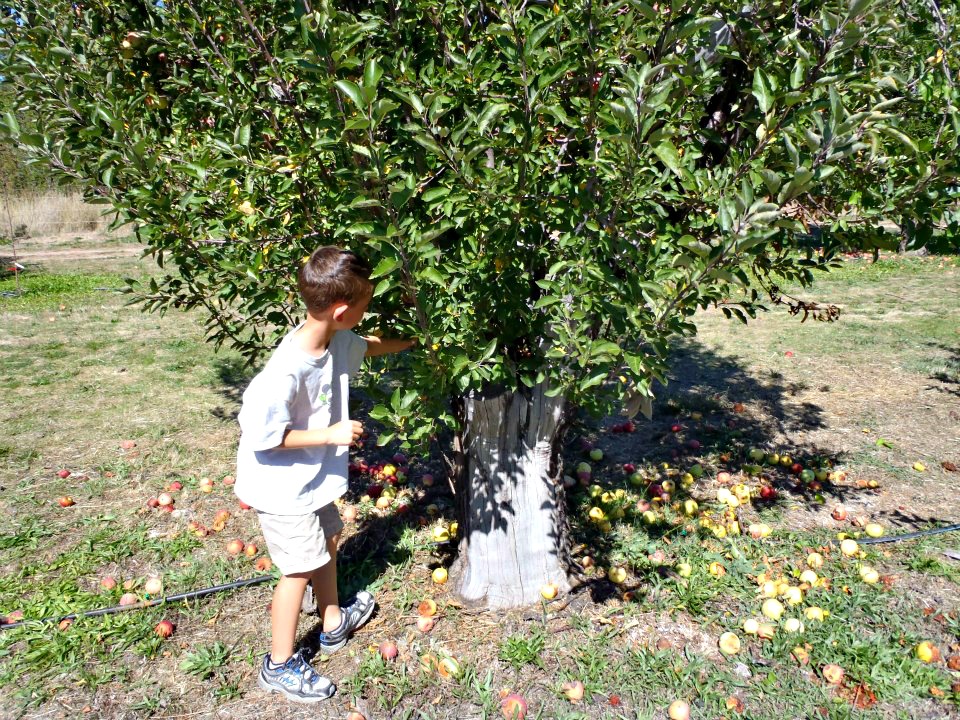 Julian Farm & Orchard – Done Until 2022
View this post on Instagram

4444 State Hwy 78, Julian CA 92036
On Saturdays and Sundays from 10am to 5pm, you can go apple picking at Julian Mining Company, or pick raspberries and blackberries at Julian Farm & Orchard.
Julian Farm is owned and operated by the same owners as Julian Mining Company, and for the first time this year are opening their new farm for u-pick, tractor-drawn hayrides, the Farmer's Wife store, and barnyard visits. Be sure to check their website before you go for the most updated information on their apple picking.
Calico Ranch – Done Until 2022
Please call(858) 586- 0392 ahead of time for information about opening times.
Calico Ranch is a family-run apple and pear orchard located just outside of Julian. The farm has remained in production since it was first planted in the early 1930s, and is one of the oldest remaining farms in Julian today.
The Young family has owned the 30 acre orchard for more than twenty years. Calico Ranch offers u-pick experiences on the weekends, Saturday and Sunday, and usually open at 9am.
View this post on Instagram
Tips for Visiting Julian
Make a day of it! Downtown Julian has to much to offer and explore, especially for families — from restaurants to antique stores and, of course, apple pie.
Don't expect cold weather — September is historically very warm in Juilan (usually in the 70s and 80s), so be sure to pack sunscreen, a hat, and dress for warm weather.
Plan your trip ahead of time — and call the orchard you plan on visiting to be sure they are open.
Looking for Deeper Discounts?
Take an additional 5% off NOW with our exclusive LaJolla.com discount. Plus, save an additional 20% off when you choose two or more of 50+ of the most popular attractions in San Diego with a digital GoCity discount pass.
*30-day full refund risk free guarantee
Other Spots to Check Out
Oasis Camel Dairy: This is a great place to visit after you've finished your apple picking! Check out their hand-crafted camel milk soap, lotions, and camel milk chocolate. They offer daily tours, camel rides, and special events throughout the year.
View this post on Instagram
Julian Cider Mill: The Cider Mill has been in operation since 1975, making and producing their own apple cider along with homemade fudge, classic preserves, and candies. They also have many varieties of apples, pears, preserves, raw honey, French prunes, Italian plums, dried fruits, nuts, candy, caramel apples and other gifts.
View this post on Instagram
Fort Cross Old Timey Adventures: Fort Cross is a family owned and operated hands-on spot that focuses on historical education, outdoor adventuring, agritourism, music, art, and family fun. Activities include Archery, Tomahawk Throwing, Slingshot Paintball Range, Petting Zoo, Candle Dipping, Gold Rush Station, Hayrides, Hoedowns, Guided Overnight Camping, and more.
View this post on Instagram
Shop La Jolla Artwork