The Best Coffee Shops in San Diego in October 2023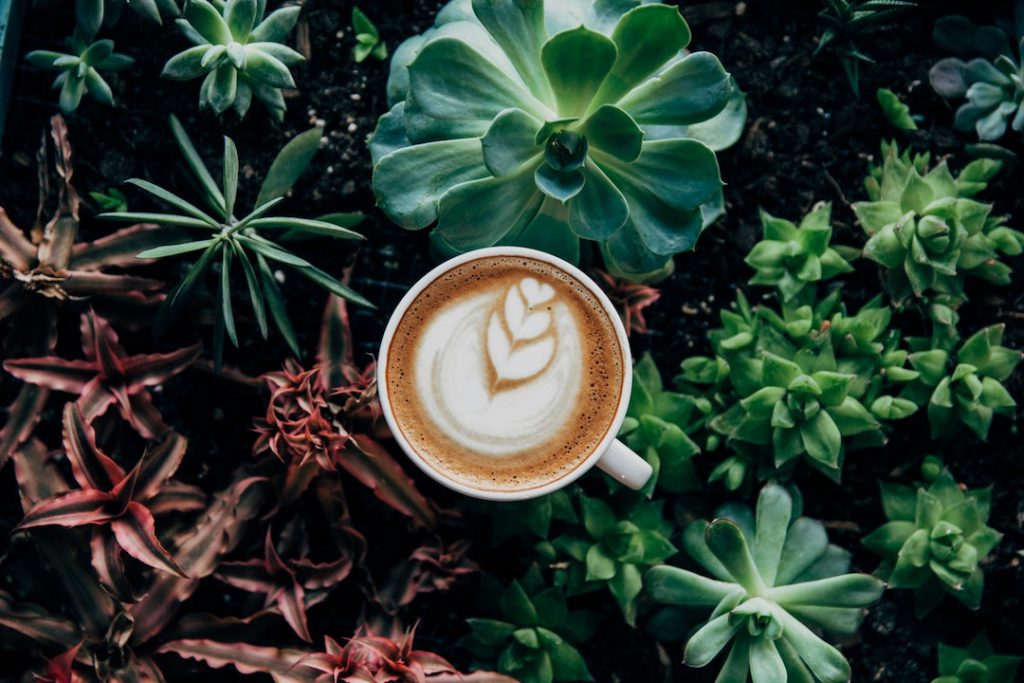 There are 851 coffee shops listed in San Diego, so you are certain to get a brilliant cup of Guatemalan or latte somewhere in SD. Plus, those are just the ones listed in a single, online directory. With a population of roughly 1.43 million people, that is 1 coffee shop for every 1,680 people. Wherever you go for coffee, you had better get there early. It's going to be crowded.
When the average Joe and Joanne are jonesing for their morning java jive, they know exactly where they're headed. San Diego sojourners are super serious about their coffee. They will happily direct you to the best bistro for the brown bean scene. Rest assured, it is way better than the one across the street. That is what they all will tell you about their favorite coffee shop. Seattle is far from the only city out West with a sense of pride about their coffee. From the best cup of Kenyan coffee to exotic macchiatos – San Diego coffee shops have you covered.
Shop Our Selection of Local San Diego Coffee
The Best Coffee Shops in San Diego in Different Neighborhoods
As a visitor to the city in motion looking for the best Coffee in San Diego, you are likely to suffer a paralysis of choice. You just want a great cup of coffee. It won't help to ask everyone you meet for the best coffee shop because they will all have different answers for different reasons. Furthermore, those reasons are all valid.
What you need is a way to narrow down your choices before you arrive. You will not be visiting every nook and cranny of America's finest city. What you need is a guide to coffee shops for the particular neighborhoods you will be visiting. The good news is no matter what time your flight arrives, you will find plenty of 24 hr coffee shops. Slake your thirst at 3 a.m. for Brazilian coffee if that is what floats your boat. But when you are serious about having a session with everyone's favorite, morning beverage, here are a few of the places you will want to try first:
Coffee Shops in Downtown San Diego
Regardless of what neighborhood you will be spending most of your time in, you are going to visit the downtown area while scouting coffee shops in San Diego.
Make Kenzi Coffee & Tea Garden your first stop. The atmosphere is inviting. The coffee is highly beloved by the patrons. And the flower shop inside means you can grab a little something for that special someone in your life while enjoying something decadent and delicious for yourself.
Many will attest to the fact that every location of Peet's Coffee is the best location, including the one downtown. Pleasant atmosphere and great pastries are a given. The service is the real standout feature. As everyone knows, good service makes great coffee taste even better.
Coffeentalk is on the newer side and is already the talk of the town. They fresh roast their own blend of organic coffee. They also offer tropical ice cream, breakfast, and brunch items. No matter what you try, it is sure to be something worth talking about.
No list of the best coffee shops in Downtown San Diego is complete without the Bean Bar. You will see and feel the passion for the craft in every painstakingly prepared cup of espresso heaven.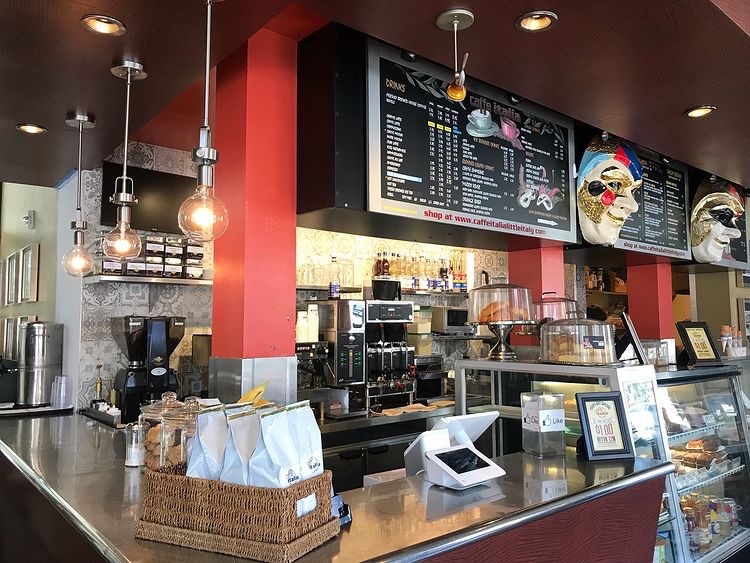 Coffee Shops in Little Italy San Diego
Your search for the best coffee shops in San Diego will eventually have to go through Little Italy. Coffee shops in Little Italy San Diego will make you feel like you are in Italy. But without the need for a passport.
Caffe Italia stands out for its authentic espresso imported from Italy. They also serve Cafe Moto's locally sourced coffee. It is not just espresso; it is the fine dining of espresso.
Pappalecco Welcome to the family. That is how you will feel when you experience the warm service. You don't just go for the coffee; you go for the gelato.
Hob Coffee On Park is the place to go if you are looking for single origin fair trade, direct trade, organic coffees. While offering cutting-edge drinks, they take pride in a "snob-free" environment where conversation is king.
Coffee Shops in North Park San Diego
Any search for the best coffee shops in North Park San Diego has to go through Holsem Coffee. They are all about ethical sourcing, pure ingredients with no preservatives, additives, or colors, the latest in brewing methods, and high design environments.
At Communal Coffee, come as you are. Their passion and creativity are infectious. Perhaps not everyone there will know your name. But they would like to. Community is a word that evokes feelings of connection. That is what you will find at Communal Coffee and all the best coffee shops in San Diego.
If you want to find the most insanely popular coffee shop in the area, try Dark Horse Coffee Roasters on Adams Ave in Normal Heights. Get your vegan on with cold brews, pour overs, and churros. Because of course they have churros. Even if you are in the back of the line, it will be worth the wait.
Coffee Shops near the San Diego Convention Center
If you are coming to town for a convention, then you will need to visit these coffee shops near San Diego Convention Center. Don't overlook Starbucks near Seaport Village. It is a taste and atmosphere you know well. There is something rather comforting about the familiar when you are far from home.
Lani Coffee on Market Street is not just another one of those cute coffee shops in San Diego. It has bite. That is to say, it has a bite of this and a bite of that. How about acai and pitaya bowls, breakfast, burritos, crepes and waffles? You can not only quench your thirst, but satisfy your appetite as well.
It is perfectly okay to be late for your convention if you find yourself at Achilles Coffee Roasters. You like a good handcrafted mocha or latte, right? Just wait till you try one where they make their own syrups in house. Better hope there is a recorded version of that convention because you are going to miss a lot of meetings.
Coffee Shops in South Park San Diego
Are you at all surprised there is a Captain Kirks coffee shop in South Park? The fact that the King Crimson latte is to die for doesn't mean this is a red shirt of a cafe. Their Electric Pitaya Bowl sets taste buds to stun and ensures this most eclectic of coffee shops in South Park San Diego is solid gold in your heart.
After you are done with your intergalactic adventures, set sail for Seven Seas Roasting. According to their marketing team, they build relationships on both sides of the cup. They are owned by veterans and work directly with the farmers. They don't just care about the finished cup. They care about the process.
We would be remiss if we didn't mention The Forum Coffee House. And you would be remiss if you didn't go. If you don't, you will be missing out on a variety of fun and approachable flavors that allow you to experiment with confidence. If you are a tea drinker, be sure to try the matcha. Naturally, the baked goods are as unique as the coffee.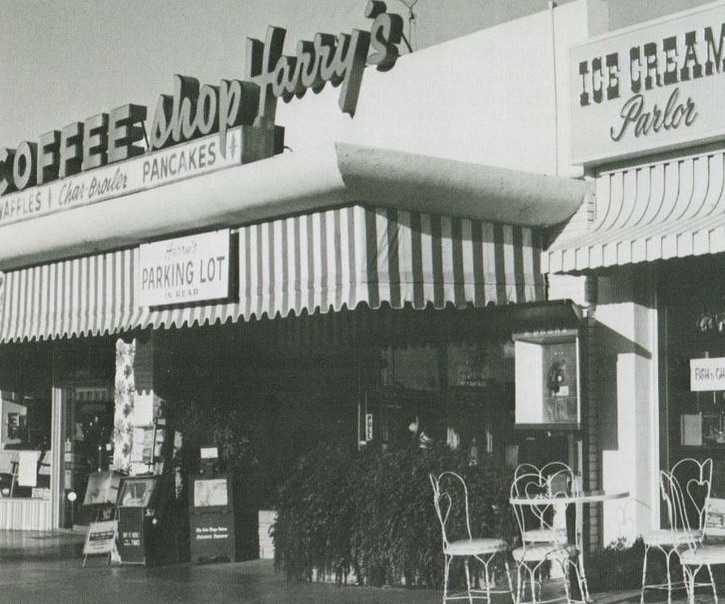 Coffee Shops in La Jolla San Diego
Coffee shops in La Jolla San Diego are as fun and diverse as the region. Pannikin stands out among a host of standouts. When was the last time you had Greek eggs, homemade granola, and a dirty chai in front of an epic fireplace? If it has been a while, then you should head over to Pannikins right away.
Do your house rules forbid eating in the living room? Well you can eat in The Living Room La Jolla as much as you like. The breakfast and lunch menu is inviting for carb loaders and vegans, alike. You will also enjoy the view of the water.
Ahhh… Harry's. Your need for nostalgia will be richly satisfied. It has been recognized as one of the best retro coffee spots in the nation. Rest all four of your weary legs and have a belly flop on the floor. No, not you. I'm talking to your dog. You see, your dog is also welcome at Harry's. Water for your four-legged friend is on the house, and in it. A coffee shop hardly gets more informal than that.
All of these nice coffee shops in San Diego feed more than your thirst for coffee. Some have impressive food offerings. But if you have room for more, be sure to check out the La Jolla restaurants and food guide.
Coffee Shops in Pacific Beach San Diego
Ever had buttered coffee? It is a local treat at Local Krave. Stay for breakfast and try the waffles and variety of breakfast bowls.
California Bean is a nice little surprise. You won't necessarily discover it in a lot of write-ups because it is so small and intimate. The multiple 5 star reviews speak for themselves. A common theme is that this would be a fan favorite even if the coffee wasn't fantastic.
At Clairemont Coffee, you will find locally roasted, organic coffee, a single roast, rainforest blend, not to mention 14 varieties of loose leaf tea. You have arrived.
Coffee Shops in Hillcrest San Diego
Students love Lestat's Hillcrest. It could be because of the service, or the menu, or the atmosphere, or the great coffee. But chances are it has as much to do with the fact that it is open 24 hr a day. Come to think of it, those are all great reasons to love it.
Don't just go for any buzz. Go for Better Buzz Coffee. They don't just serve cold brew; they have a cold brew lab. There is not just a seating area; there's a mezzanine. Did we forget to mention the conference room? That vintage Probate coffee roaster isn't just a prop. There is plenty of seating and choices galore.
Don't leave Hillcrest without breaking bread at Bread & Cie Bakery. Think of it as a mini vacation in France without having to get on a plane. Patrons swear by the authentic French bread. If you are a fan of really good sourdough, this is the place. Oh, and there's the coffee.
Coffee Shops in North County San Diego
Patrons of Koffie accuse this chill and relaxing shop of very friendly, non-pretentious service, and simple but perfect lattes. Guilty as charged.
Kettle Coffee & Tea has a lot going for it. Sometimes, the only thing you want with your coffee is a table to get a little work done and an outlet to keep your devices charged. While you're there, try the iced vanilla latte with oat milk. You're welcome.
As the name implies, Manzanita Roasting Company and Coffee House does their own roasting. Word on the street is that no matter which barista makes your coffee, the taste is always consistent. The brown butter latte on ice is strong, and so are the 5 star ratings.
Coffee Shops With an Ocean View in San Diego
Pinpoint Cafe, Portal Coffee, and The Living Room La Jolla all have nice views of and easy access to the water. One of the main reasons people choose to live in a seaside town is because they love the sea. If you want the full experience of this coffee town, visit one of the coffee shops with an ocean view in San Diego.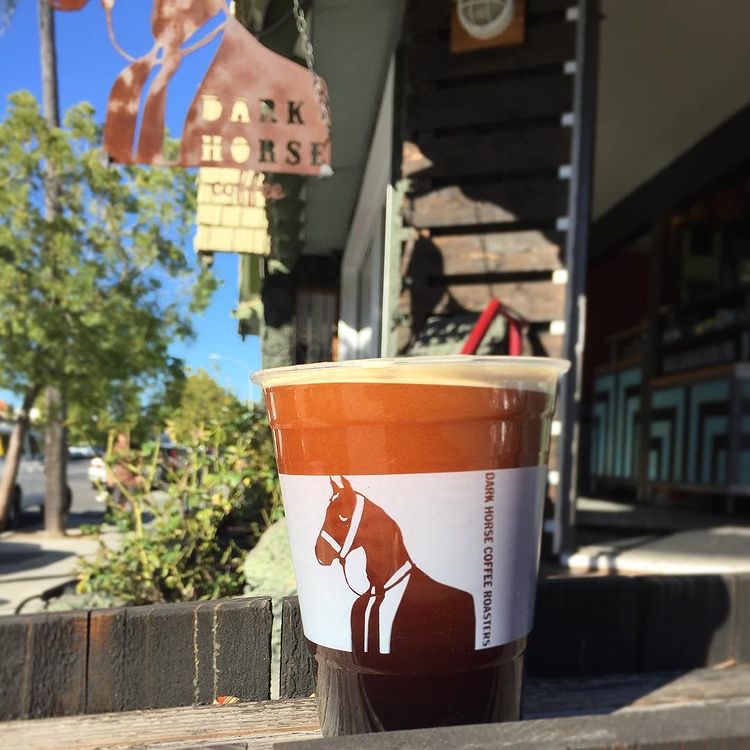 Coffee Shops Chains Founded In San Diego
The following coffee shops were born and raised in San Diego. Consider this list if you want to support local:
Better Buzz – Since 2002, 12 locations
Bird Rock Roasters – Since 2002, 6 locations
Dark Horse Coffee Roasters – Since 2013, 6 locations
James Coffee Co – 3 locations
Lestat's Coffee House – 3 locations
WestBean Coffee Roasters – 4 locations
Lofty Coffee Co – 5 locations
These shops are sensitive to and involved with local interests because they are as local as it gets. Home grown in San Diego, they take pride in ethical sourcing, maniacal attention to detail, and excellent service.
Conclusion: An Embarrassment of Riches
San Diego is a great place to visit and live. It has an embarrassment of riches with regard to many things. Great coffee is just one of many. There is a biblical reference that describes how much a person will receive back when they give generously. The reward will be "a good measure, pressed down, shaken together and running over." That is the San Diego coffee scene in a nutshell.
If you want to visit the best coffee shop in San Diego follow these instructions: Park your car in a randomly chosen neighborhood, Take a right at the next light, and enter the second door. That is how many places there are in San Diego that serve great coffee. Defying all the laws of physics, they are all the best.
May your cup always runneth over.
About the author: David Johnson is a professional writer whose relationship with La Jolla started with a family vacation at a young age. A former professional musician, he enjoys creating music in his free time.