Best Accountant Staffing Companies in San Diego in 2023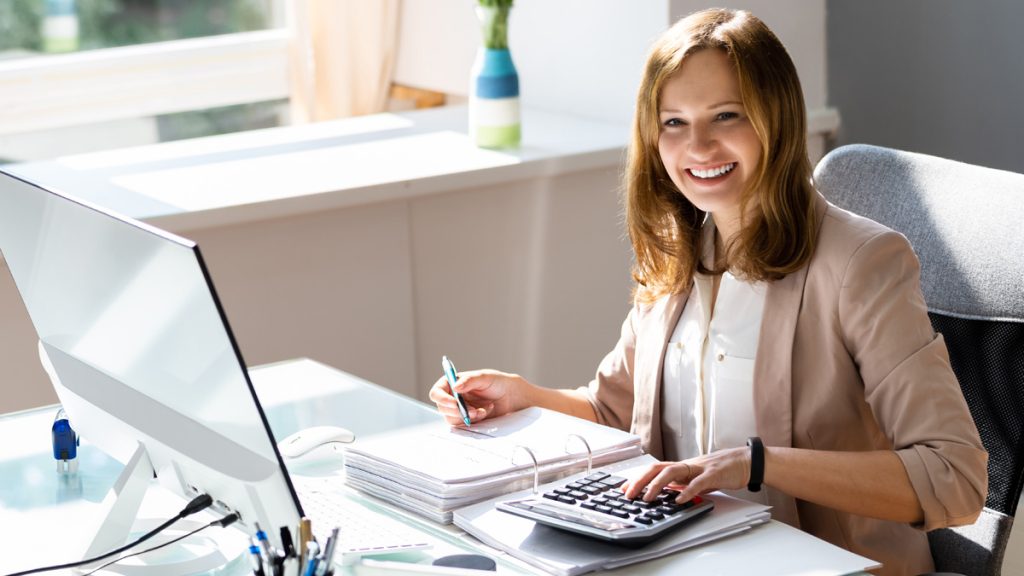 A good accountant is worth their weight in gold. Not only will they be able to track, manage, and report your company's finances, but they can also ensure that your business is in compliance with state and federal taxes.
Sure, you could try and do all that work yourself, but that's a waste of time for most business owners. You're much better off hiring an accountant so you can focus on what you do best: running your business.
This is where accountant staffing companies can help.
Top Accountant Staffing Agencies in San Diego
Let's face it: you're hiring an accountant to free up more of your valuable time. Why waste time trying to find, vet, and hire one? Accountant staffing agencies can help mitigate this problem by selecting, evaluating, and presenting the best accounting talent to you.
In other words, if you need an accountant, you should turn to an accounting staffing company. Here are some of the best in San Diego.
TGG Accounting
Whether you need to fill a staff accountant, bookkeeper, or chief financial officer (CFO) role, TGG Accounting has you covered. This company maintains a network of thousands of top-tier professionals and specializes in finding the exact right fit for your company's needs.
TGG-Accounting Staffing Services will do all of the hard work of finding, vetting, and interviewing candidates, so you only have the make the final hiring decision. More than that, the staffing agency is so confident in their expertise that they'll find a replacement for any hire that doesn't work out within 90 days at no additional cost.
PrifeStaff Financial
One of the top staffing agencies in the U.S., PrideStaff Financial has a good mix of both financial and staffing expertise. Because of that, they can help you find an accountant candidate quickly and easily, allowing you to focus on running your business.
With locations across the country, PrideStaff Financial operates in areas like San Francisco, Phoenix, and San Antonio. With a location in America's Finest City, it's also a good choice if you're searching for accounting recruiters in San Diego.
Eastridge Workforce Solutions
Workforce issues are complicated, which is why staffing firms can save your company so much time and money. If you need to fill a role — such as an accountant — San Diego-based Eastridge Workforce Solutions is a solid option for local companies.
The company specializes in complicated recruitment problems and applies a holistic approach to its staffing strategies. However, it is not a financial-focused company, so you may lose out on vertical expertise. There are occasions when you should choose a general staffing agency, and occasions on which to specialize. You'll need to make that decision based on your circumstances.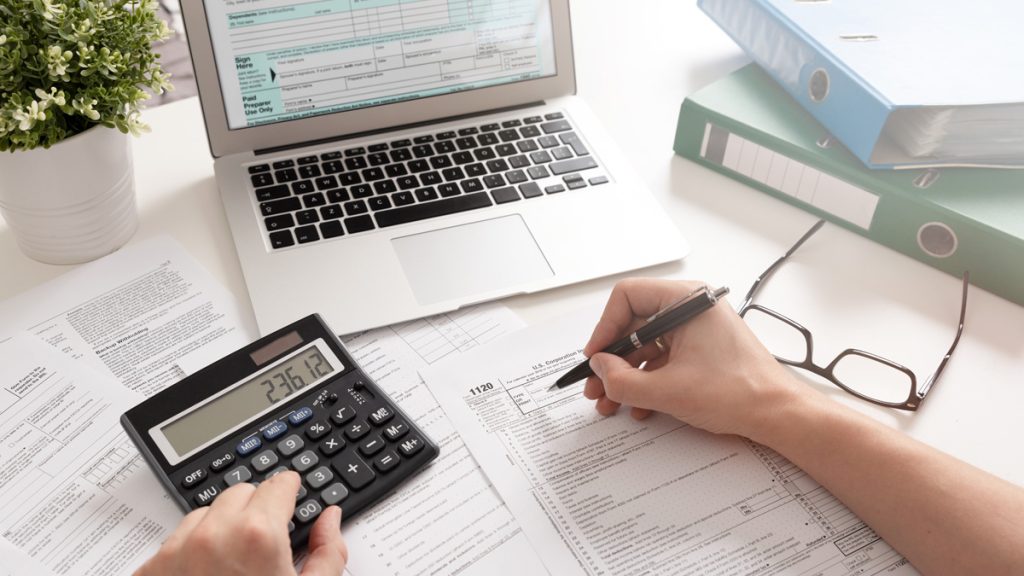 Qualstaff Resources
If your company operates in the Life Science & Hi-Tech industries, then Qualstaff Resources is going to be an excellent choice. This staffing agency provides several recruitment services across technical, engineering, research, and administrative departments.
This makes it a particularly good choice if you need to hire both an accountant or administration professional alongside engineering and technical talent. Sticking with one firm through both processes might be helpful since you won't have to manage communications with multiple entities.
Randstad Professionals
Randstad Professionals is a San Diego accounting staffing agency that has provided top talent for local companies across various sectors, including STEM, legal, marketing, accounting, and finance.
The company has a dedicated division focused solely on accounting and finance professionals, as well as nearly 30 years of experience vetting top talent. As with other multi-industry recruitment firms, you're gaining flexibility while losing out on specialization.
Elwood Staffing Services, Inc.
A larger corporation headquartered in Indiana, Elwood Staffing Services offers talent acquisition services with specific focuses on temporary staffing, temp-to-hire recruitment, and contract staffing.
Despite the fact that it's known as a temp agency, Elwood Staffing Services specializes in industrial, office, and finance or accounting talent. It also has an office conveniently located in San Diego for local businesses.
Insight Global
This Atlanta, Georgia-based company provides staffing and recruitment solutions to businesses across the globe. They work in a variety of sectors, from government positions to roles in both finance and accounting.
Unique among staffing agencies, Insight Global offers managed services that help companies solve problems. These services can range from project management to end-user services to talent optimization and management.
Aston Carter
Founded in 1997, Aston Carter is a national consulting and staffing company that offers recruitment, workforce solutions, and business consulting services. They pride themselves on being able to find skilled talent at scale.
Although you'll be able to tap into a network of professionals from across the country to solve your workforce challenges, going with a larger firm that doesn't specialize in finance means you'll lose both the local and the specialist touch.
Sayva Solutions
If you're looking for a local company, Sayva Solutions is one of the top accounting staffing agencies in San Diego. It has a wide network of talent and professional expertise in finding a slew of companies with the best fit for their specific needs.
It applies a unique approach to its talent search and acquisition pipeline and also offers project-based consulting and outsourced back-office functions in accounting, finance, and human resources.
FAQs About Working With a Staffing Accounting Company in San Diego
How can a staffing agency help your accounting firm?
Good accountants aren't always the easiest to find. Additionally, a traditional job search involves job postings, evaluating candidates, interviewing, and hiring. It's a lot for anyone — and especially for small business owners whose time is valuable.

That's where a staffing agency comes in. These companies do all of the heavy lifting for you so you can focus on running your business. Basically, all you have to do is make the final hiring decision from a pool of vetted and professional candidates.
Can these accounting staffing companies help with outsourcing?
Yes, many of these staffing agencies can also help with outsourcing. If you're unfamiliar with that term, it means that you'll leave "back office" needs like finance or human resources to a trusted third party.

Generally, outsourcing is thought of as a temporary solution since many businesses prefer to have critical functions like finance and bookkeeping performed by someone on staff. There are, of course, some exceptions to this rule, especially for early-stage companies.
What is the difference between recruiting and staffing?
These are both similar concepts, and both terms are often used interchangeably. Technically, however, recruiting is the process of finding and hiring candidates for a specific role, while staffing is using a third-party agency to provide talent — often temporary — when your business needs it.

Many staffing agencies also provide recruitment services, meaning that you can rely on them to provide talent that will stick with your company for the long haul. It's best to check the exact details, however.
Can accounting recruiting agencies find the right talent for your business?
These types of agencies can almost certainly find the best candidate for your role. Submitting a job posting to a job board casts a wide net and isn't always successful. Staffing and recruiting agencies specialize in finding, vetting, and obtaining talent. They also generally have large networks of qualified professionals to draw from.

As with most things in life, you get what you pay for. Although some companies may prefer to do recruitment and hiring in-house, many businesses can benefit from outsourcing that laborious work to a professional and competent third party.
What are the advantages of an accounting staffing company?
There are a number of benefits to going with an accounting staffing or recruitment agency. For one, they can often save your business money in the long run, since your actual staff won't be spending time sorting through resumes or maintaining job listings on the internet.

Additionally, these types of agencies provide a faster and more efficient hiring process overall. It can also free up your company's internal resources. Lastly, staffing agencies are often expert negotiators, meaning that you'll be getting the best talent for your buck.
San Diego Staffing Agencies Can Give Your Business a Boost
There are a lot of reasons for businesses of all sizes to choose a San Diego accountant staffing agency. These companies can provide you with top-tier talent in a rapid and efficient manner, saving you both time and money by freeing up critical resources.
It doesn't matter whether you need a temporary bookkeeping professional or a financial expert to fill a chief financial officer (CFO) role, staffing agencies have vast networks of the best talent in the country. You don't have to settle for random people on job boards — you can aim for the best.
San Diego-based staffing agencies, or those with offices in the area, are also an excellent choice for many types of companies. Whether your business is located in the San Diego region, a nearby city, or somewhere else in the U.S., San Diego County has a variety of excellent options to choose from.