Best Accounting Companies in San Diego in 2023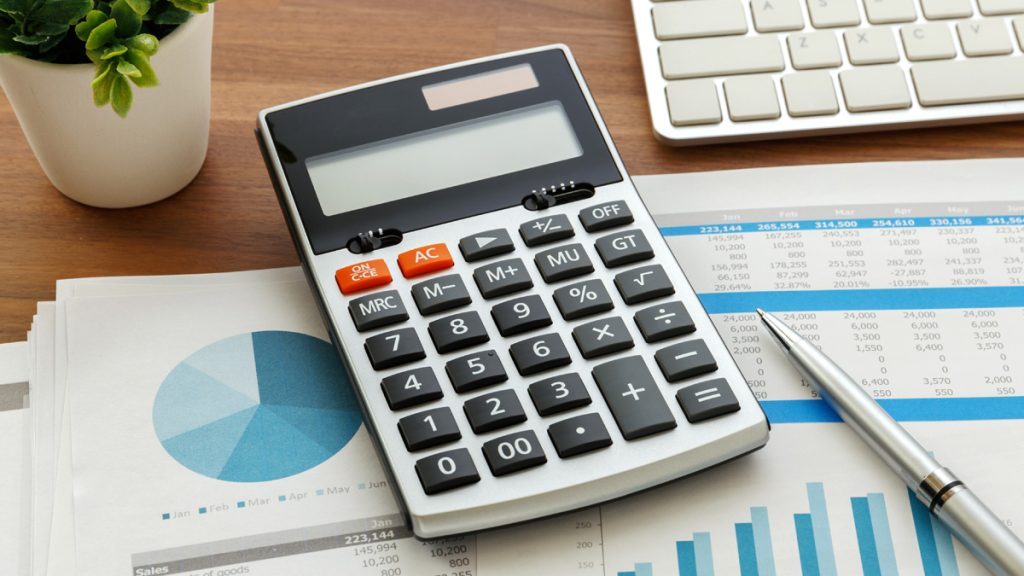 San Diego is a top spot to look for an accounting firm, given that the city has many companies and private accountants available for companies and businesses of all sizes.
If you don't already have an accountant for your small business, it might be time to look for one. On the other side of the spectrum, if you have an accounting firm you're unhappy with, you might be due for an upgrade in that department.
With all that in mind, here's what you should know about hiring an accountant or accounting firm in San Diego — including a list of the best ones in the city.
What Are the Benefits of Working With an Accounting Company
There are many benefits to hiring an accounting firm or small business accountant in San Diego or elsewhere. Most businesses that turn a profit should highly consider them.
For example, the best accounting companies will allow you to easily see your business's financial health in an organized manner, which could help you save on costs.
Accounting firms will also free up valuable time that you — or your staff — can spend on running your business. The less time you spend reviewing financial documents and filing taxes, the better.
These companies also go a long way toward shoring up your business's defense against losses and ensuring they remain in compliance. This is especially critical for small business owners since their companies might provide the bulk of their family's income.
All of this is to say that there are many reasons to hire an accounting firm. In addition to talent, money is the lifeblood of a company. That's why it's best to hire a company that specializes in managing it.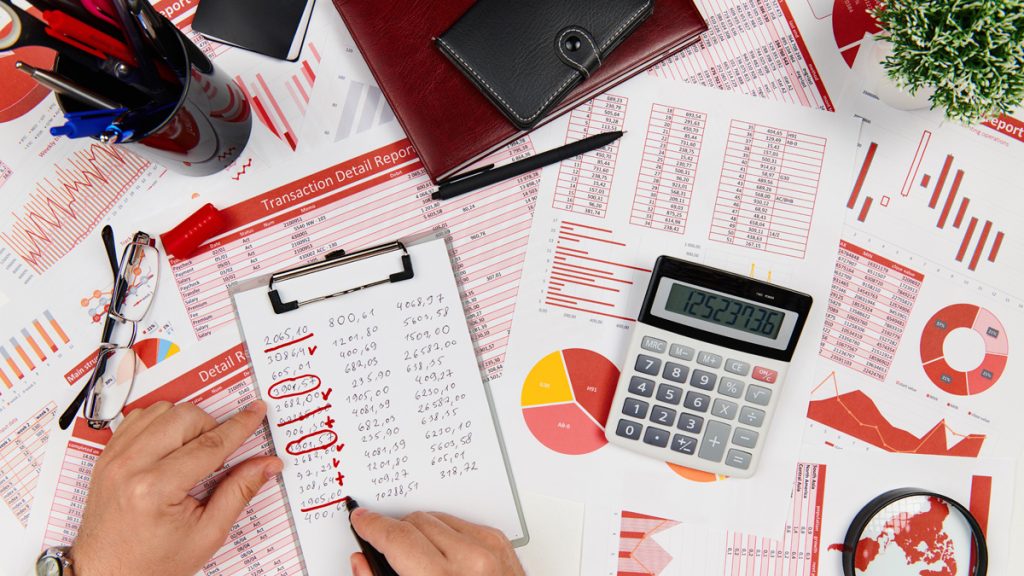 Top Accounting Firms To Consider
As we just saw, if you run a business, then there's a good chance that you'll benefit from hiring a professional accounting firm.
Here are some of the best accounting companies in San Diego.
TGG Accounting
TGG-Accounting is a leading provider of outsourced accounting services to small- and mid-sized clients. In other words, the company can offer you a collection of the best and brightest professionals in both finance and accounting.
In addition to standard business accounting that's tailored to your specific needs, TGG Accounting also offers finance consulting, exit planning, operational reporting, cash flow forecasting, and more. It even has staffing services in case your company requires additional people power. No matter your financial needs, this company is a solid bet.
LumaTax
If you prefer to use your own tools and have a professional accountant on staff, then LumaTax's software might be a good bet. This won't replace an accountant, but it's a way to empower your company's financials.
The LumaTax platform is built to help companies identify, mitigate, and fix any sales tax exposure quickly and easily. Essentially, LumaTax can help your business comply with the tax code through auditing and reporting.
Signature Analytics
Signature Analytics is an accounting firm that offers services to streamline a company's financial department. It kicks off its services with a 30-day comprehensive assessment, which allows businesses to identify and deploy solutions to their accounting needs.
From there, Signature Analytics provides both day-to-day accounting and financial support to business owners. It also offers business advisory and CFO services for various companies, ensuring that your firm's financial health is in order.
Squar Milner
One of the largest accounting and advisory firms in California, Squar Milner was formed when two accounting juggernauts — Baker Tilly and Sqaur Milner — merged.
The merger allowed the company to scale up and provide its accounting services to companies throughout the state. You can expect a full suite of financial advisory and accounting services here.
CFO Hub
True to its name, CFO Hub aims to provide a chief financial officer to businesses across San Diego. In addition to hiring an outsourced CFO, you can also find back-office support and controller services at CFO Hub.
The company provides other related services, including an outsourced human resources (HR) department and staffing support. You can schedule a free consultation with CFO Hub to figure out exactly what your business needs.
CapinCrouse LLP
Not all businesses are alike. Some, for example, may qualify for nonprofit status. If your organization or company falls into that camp, consider San Diego-based accounting firm CapinCrouse.
This company specializes in providing expert auditing and reviewing services to nonprofits and financial consulting, tax advising, and even cybersecurity services. They won't be the best fit for every organization, but they're experts in their own field.
Considine & Considine
Founded in 1946, Considine & Considine is one of the best accounting companies for those looking for a personal touch. Although it's smaller than other firms on this list, it prioritizes investing in its accountants so that they can be the best at what they do.
Considine & Considine offers audits and review services, business tax services, real estate services, professional services, and more. The firm also provides expert advice in retirement planning and trusts for small business owners.
Profitwise Accounting
When you combine technology with financial expertise, the results can be excellent. Specifically, Profitwise Accounting is a company built for the modern era with completely cloud-based services for small- and mid-sized businesses.
This focus on the cloud means the company can handle your bookkeeping, taxation, payroll, and CFO-related needs completely remotely. More than that, the company specializes in companies in the tech space — including startups, e-commerce companies, software developers, and more.
JGD & Associates LLP
For those wanting a small business feel and a company founded locally, look no further than JGD & Associates LLP. This accounting firm was founded in 1977 in La Jolla and has provided services to various clients for more than 40 years.
The company offers advisory, exit & succession, employment benefit plans, and audit & assurance services. You can also get managed accounting and help with tax strategies and filings here. It's not the biggest company around, but it'll provide your business with that personal touch.
FAQs About Working With an Accounting Company in San Diego
What does an accounting company do exactly?
Accounting firms can vary, so their specific services range from tax preparation to financial advising. For example, some accounting firms will help prepare your documents by reviewing your company's financials and filling out the necessary paperwork.

Other accounting companies provide bookkeeping and payroll services, including ensuring that your financial records are accurate and your employees are paid. The best accounting companies can provide any and all of these services.
Why do you need a professional accountant?
Managing a company's finances is a full-time job in itself. If you're a small business owner, you don't have the mental energy or time in a day to ensure that your business's finances are running smoothly.

Accountants are also experts in accuracy. Any small mistake can also cost you money in the long run, so it's best to make sure that a professional is handling your finances.
What is the difference between a personal and business accountant?
It comes down to the name. Personal accountants are meant to organize your personal finances, including your budget and the other finer details of making and spending money.

A business accountant, of course, is the opposite. This is someone who specializes in doing financing reporting, bookkeeping, and performing other functions for companies.
Why would you hire an accountant?
As we've covered extensively in this piece, there are many benefits to hiring an accountant. This can include everything from freeing up time doing your taxes to protecting your records in case of an audit.

Accounting services aren't free, of course, but they are worth the cost in virtually every case. Your business's finances are too important to leave to chance.
Can a professional accountant improve my small business?
Yes, a professional accountant can be a boon for your small business in a number of ways. For one, a financial professional will be able to review your company's financials and allow you to optimize your budget, make necessary cuts, and ultimately save money in the long run.

Additionally, important staff members will spend less time on financial details and more time carrying out their actual work. More than that, an accountant can provide peace of mind during tax season by ensuring that your financial records are both accurate and organized.
Do the right thing for your business – hire a San Diego accountant
A professional accounting firm is a surefire way to take your company, small business, or side project to the next level. They can make sure that your financials are in order so you can do what you do best — run a business.
Of course, deciding you need an accounting service is one thing while choosing an accountant is another.
There are many San Diego accountants out there, but only a few qualify for a list of the best accounting firms in our region. This is why we hand-selected the previous options — so you can spend less time searching for an accountant and more time on your business.