Best Burger Deals in La Jolla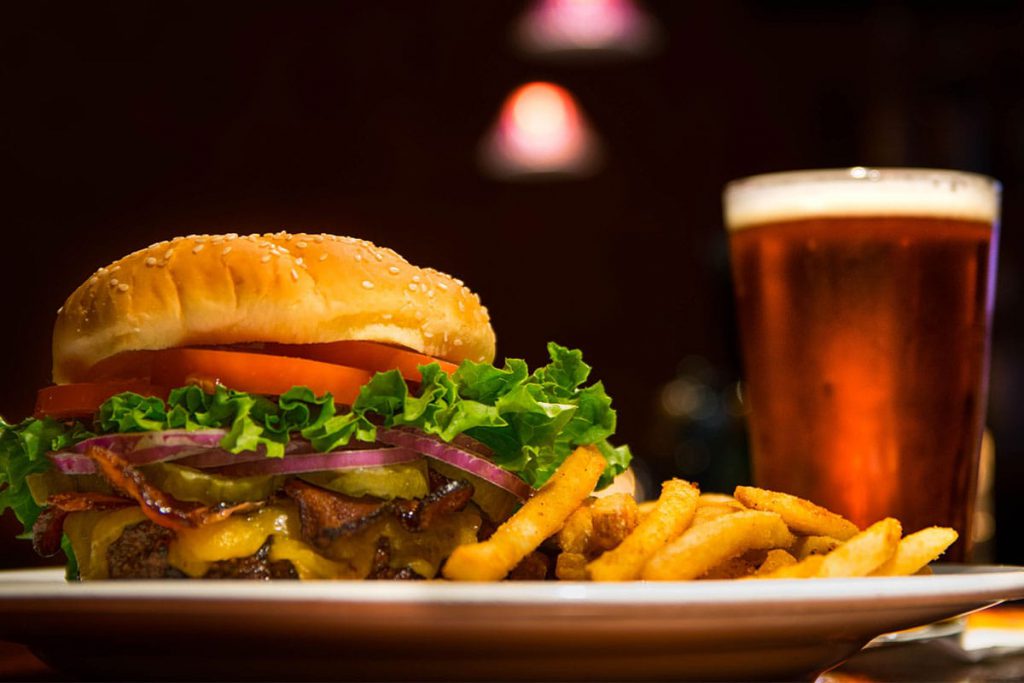 Best Burger Deals in La Jolla
Since the hamburgers invention in the 1800s, America has been passionate about this meat-packed (or veggie-version!) creation. With ever-growing ideas and the bacon craze, burgers continue to wow, morph and amaze. La Jolla, California is proud to have many restaurants featuring this great staple. Throughout the week, here are some ways to get some mouth-watering burgers on great offers.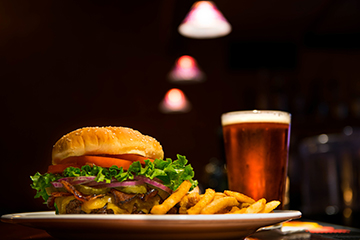 Tuesdays: Hennessey's
Imagine going on a dinner date and, at the end, the waiter says, "We decided we're going to take half off your bill. Thank you for dining with us." Every Tuesday, this is exactly what happens at Hennessey's. It's buy 1 Burger. Get 1 Free.
If you're going solo or just really love these burgers, here's a popular trick. Buy the first one to eat for lunch. Get the second to go, and dinner is taken care of.
Also on Tuesdays: Public House
For another sweet burger spot on Tuesdays, check out Public House. Similar to Hennessey's, you can get 2 for the price of 1. It's buy one Angus or Veggie Burger, get one free.
However, please take note this deal is from select hours of 4 to 8 pm and only available with purchase of 2 drinks. But, let's be real, at a spot famous for the number of beers it has on tap, who wouldn't want a pint in hand anyhow?! (This deal is also dine-in only.)
Thursdays: Torrey Pints
At the Whole Foods at UTC, find the gastropub Torrey Pints tucked into the right-hand side. This hidden gem has great food, including burgers featured in a wildly popular deal on Thursdays. Get an organic burger, french fries and beer for just $10. Yum.
Islands
For those who like burgers in miniature form, Islands offers sliders on a their exclusive happy hour menu every weekday from 4 to 7 pm. Dive into beachside sliders (4 mini burgers with caramelized onions, ketchup, Island Reds and pickles) or Hawaiian sliders (which include grilled pineapple, caramelized onions, teriyaki sauce, swiss cheese, lettuce and mayo on mini toasted buns). These appetizer style burgers at 3351 Nobel Drive, are ideal for one or to share.
Everyday, All day: Burger Lounge
Burger Lounge offers fantastic, organic, grass-fed beef burgers and heavenly, hand-made veggie burgers every day of the week at great prices. Because it's hard to spend over $10 any day or time, it's a good option all week long.
Also, since burgers are their specialty, they have several varieties that include turkey and salmon. The quinoa burger is definitely a game-changer that has vegetarians and meat-eaters applauding alike. Head to 1101 Wall Street to experience it for yourself.
Hungry for More?
To learn more about the culinary cuisine in La Jolla, check out our Restaurants Page. And if you're looking for exclusive offers to keep you eating well at great prices, check out the latest at LaJollaDeals.com.