The Best Places for Classical Music in San Diego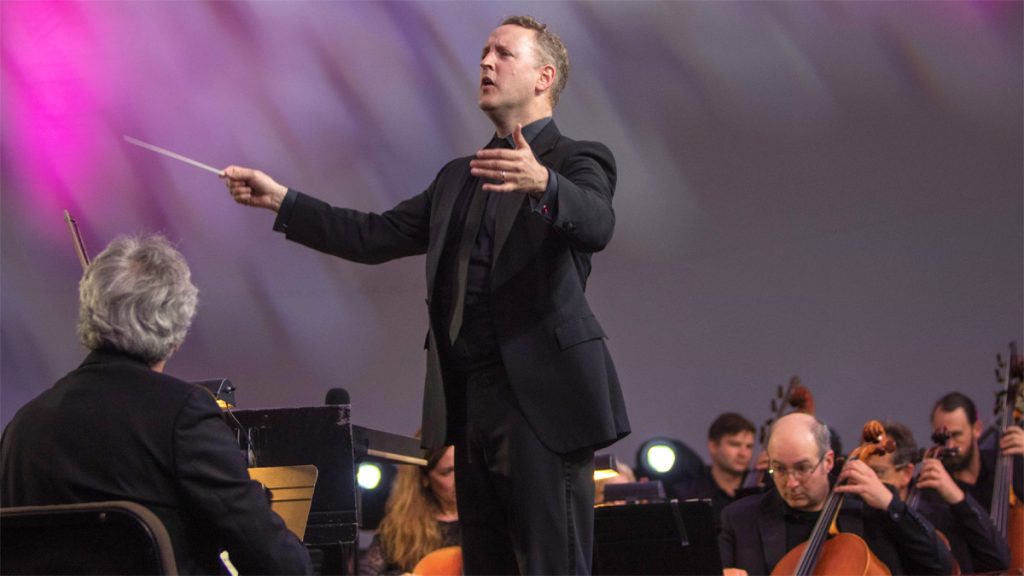 There is something seriously magical about attending the symphony. Even if you're not a fan of classical music, you can't deny the high-voltage energy of a rousing opus or resist being lulled into a soothing sonata. Superior classic music, such as provided by the San Diego Orchestra, can be ultra-relaxing as well as energizing and electrifying. Don't believe us? Then you've got to experience San Diego orchestra events for yourself. Luckily, we've curated a comprehensive list of the most smashing classical music venues in the area.
The Best Orchestras in San Diego, California You Must See
From the best youth orchestras in California to the critically-acclaimed Mainly Mozart Festival – there's no better place to submerge yourself in the truly exquisite experience of classical music than in San Diego. As a well-known mecca for the arts, San Diego is a magnet, attracting world-class musicians and award-winning conductors, all working in harmony to present orchestral venues that have been impressing music lovers in SoCal for decades.
So, whether you're a neophyte to the tantalizing enticements of the symphonies in San Diego, or a card-carrying veteran of the classic arts – check out this well-composed guide to the best San Diego orchestra concerts and venues you don't want to miss.
Where in San Diego Can You Visit to See Orchestras Play?
If you're lucky enough to live in the San Diego area, you know the weather, sweeping scenic views, and thriving arts community creates a perfect storm that culminates into sensational entertainment.  Regardless of whether you live in La Jolla or Poway – you should be delighted to learn that there are a slew of classical music venues to attend in San Diego County.  
Moreover, our melodically mild weather is an invitation to experience many San Diego orchestra venues outside. Imagine listening to Vivaldi's Four Seasons or Ravel's Bolero outside under the stars, as the hypnotic waves of the Pacific seemingly pulse to the rhythm of resonating tympani and strumming Stradivarius'. -Sound too romantic to be true? You'll be a believer once you attend these various symphonic venues across San Diego.
Mainly Mozart All-Star Orchestra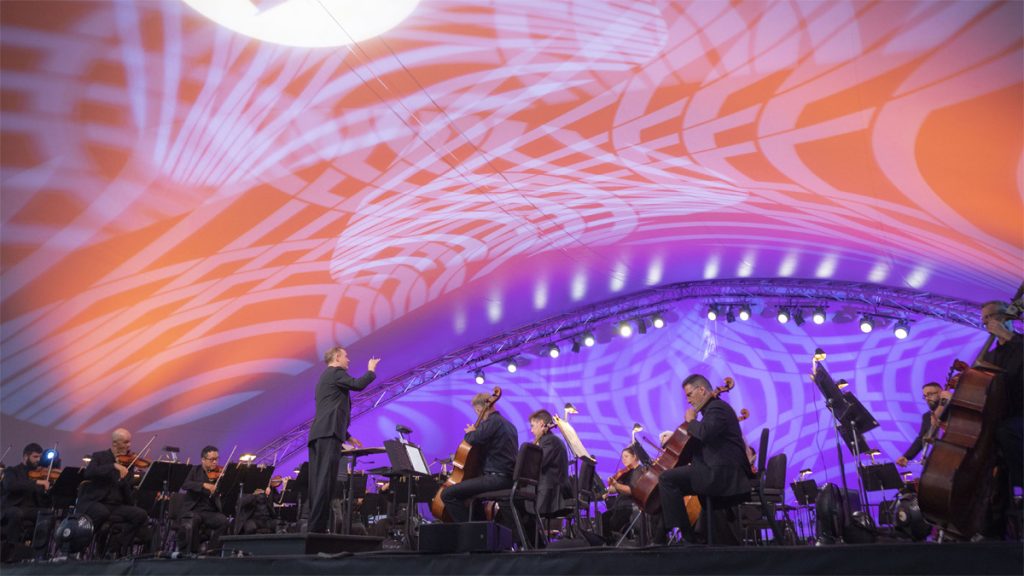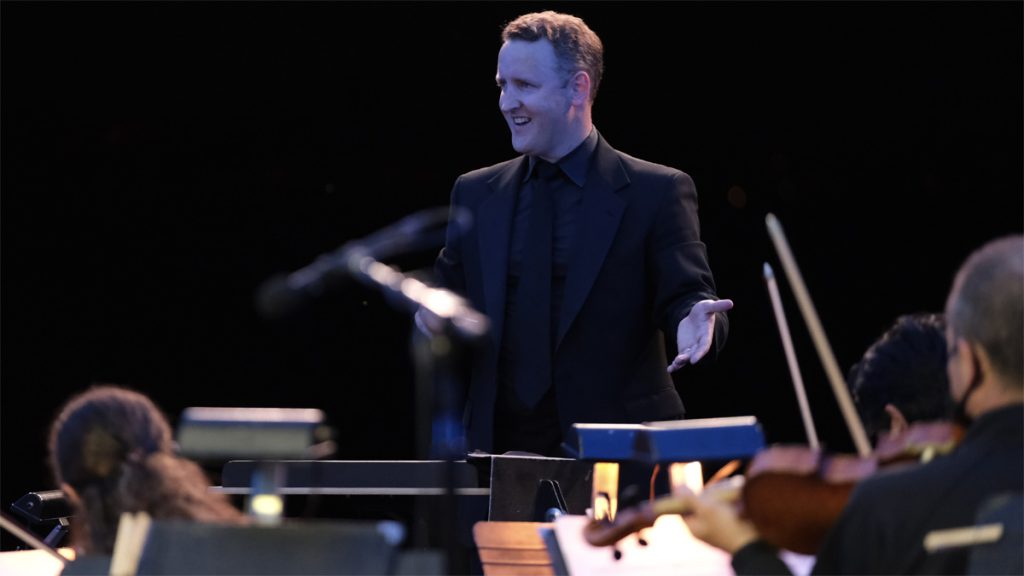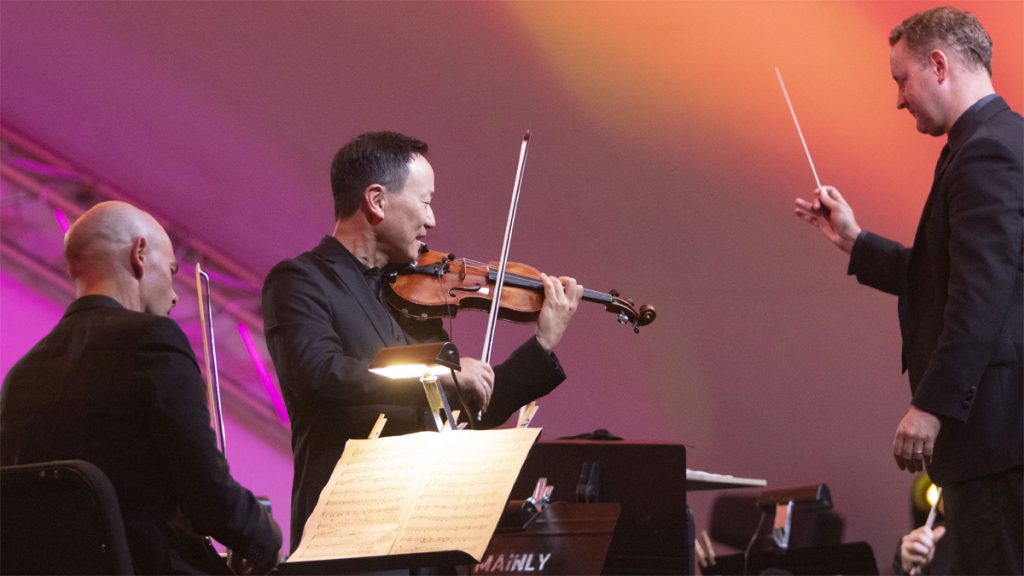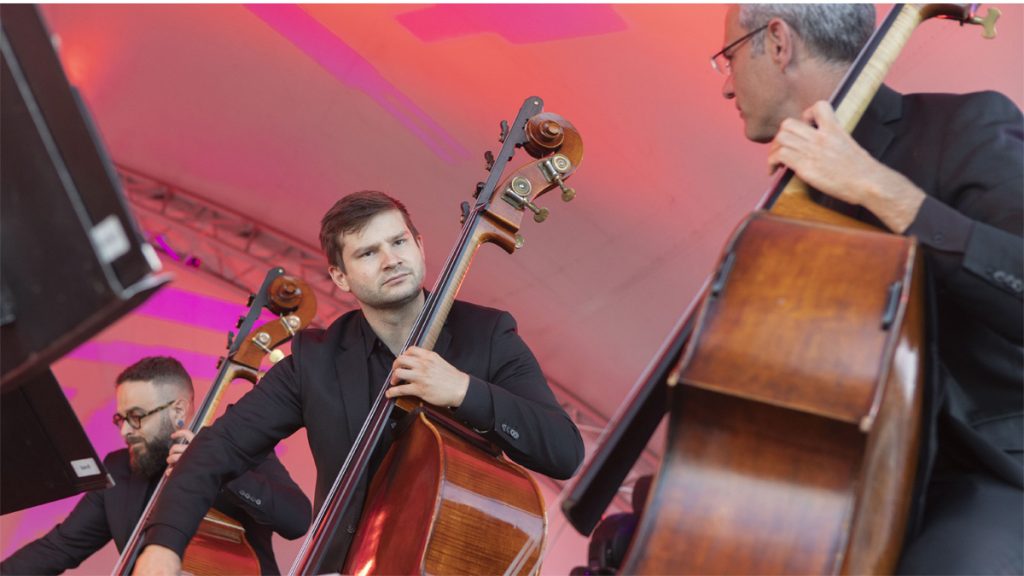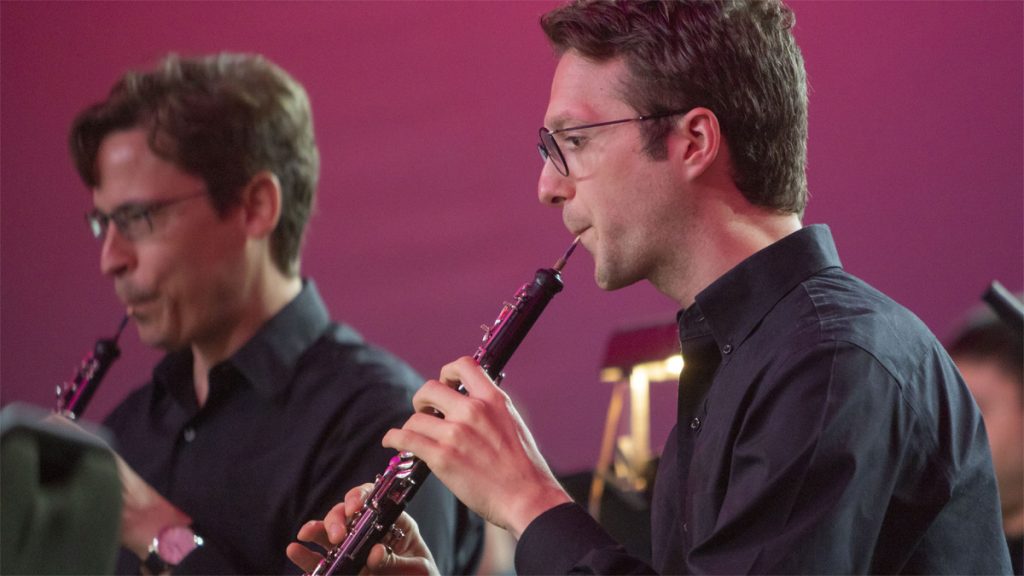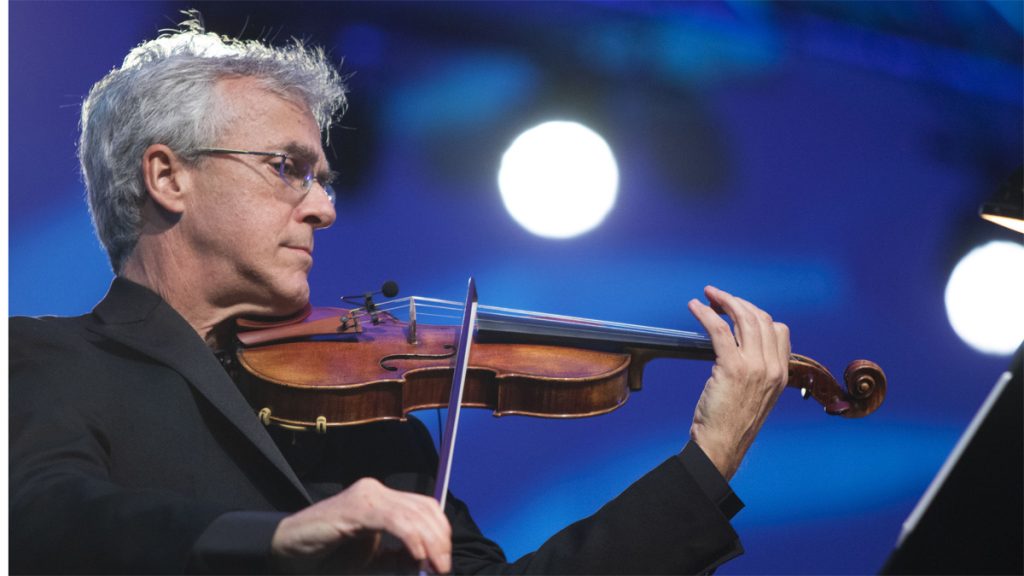 For over 30 years, Mainly Mozart in San Diego has been delighting classical music fans and converting non-believers into die-heard orchestral music devotees. With a decades-long history, this classical music marvel has established strong ties in the community with their Mainly Mozart youth orchestra. Furthermore, the Mainly Mozart festival, which takes place annually at the Del Mar Fairgrounds, attracts some of the most celebrated musicians and concertmasters in North America.
Oh, and don't let their name fool you. While it's true, this all-star orchestra encompasses an illustrious list of classic performers from organizations such as the National Symphony, the Cleveland Orchestra, and others – Mainly Mozart doesn't limit itself to music composed by its namesake.
In addition to playing luscious pieces from Mozart, such as the composer's legendary Adagio and Fugue, the orchestra also gives stellar performances by other well-known classical masters. From Antonín Dvořák's Slavonic Dances, to Felix Mendelssohn's Midsummer Night's Dream – the Mainly Mozart All-Star Orchestra runs the gamut of quintessentially classic music that is certain to be a feast for your ears and a boon to your sensibilities.
Be sure to take advantage of their Amadeus Club, where you can get discounted VIP seating and parking so you can get superior exposure to some of the greatest classical artists in the world. As a club member, you can also get first dibs at exclusive, private concert events and all access to upcoming venues.
With the flexibility to lure superlative performers across the US, its thriving Mainly Mozart youth orchestra in San Diego program, combined with their diverse classical music repertoires and various venues both indoor and out – Mainly Mozart is arguably one of the best orchestras in San Diego.
San Diego Symphony Orchestra
The SDSO's guiding objective is to change lives through music. Since they performed their first concert in 1910, this orchestra has become a beloved institution in the community. While they do not provide intimate settings or have as diverse venues as some of its contemporaries, such as Mainly Mozart, the SDSO does strive to present classic music that works to both inspire and delight listeners in the San Diego area. It does this by providing the community with different variations of classical music, such as orchestral jazz, classical pop, and show tunes.
To the purist, this might not be an attractant. However, to those who are new or unsure about classical music, these symphonic musical spin offs might be a great introduction to the genre. The San Diego Symphony Orchestra calls Copley Symphony Hall inside the Jacobs Music Center its home, which is hailed as one of the most historic venues on the West Coast.
Bach Collegium
The Bach Collegium San Diego is a relatively young ensemble. Since it was founded by Artistic Director Ruben Valenzuela in 2003, BCSD has provided the San Diego community with consistently heart-warming and memorable performances. From stimulating vocal premiers to excellent instrumentals, this innovative group has caused quite a stir in San Diego.
The Bach Collegium has limited performances, and its smaller size might not deliver the same robust tonal results as a fuller orchestra might. Nonetheless, after twenty seasons of delivering solid performances, BCSD has won many a music-lover's favor in San Diego. Unlike other orchestras with more musical diversity, BCSD's repertoire consists mainly of pieces from the Baroque, Renaissance, and early classical eras.
La Jolla Athenaeum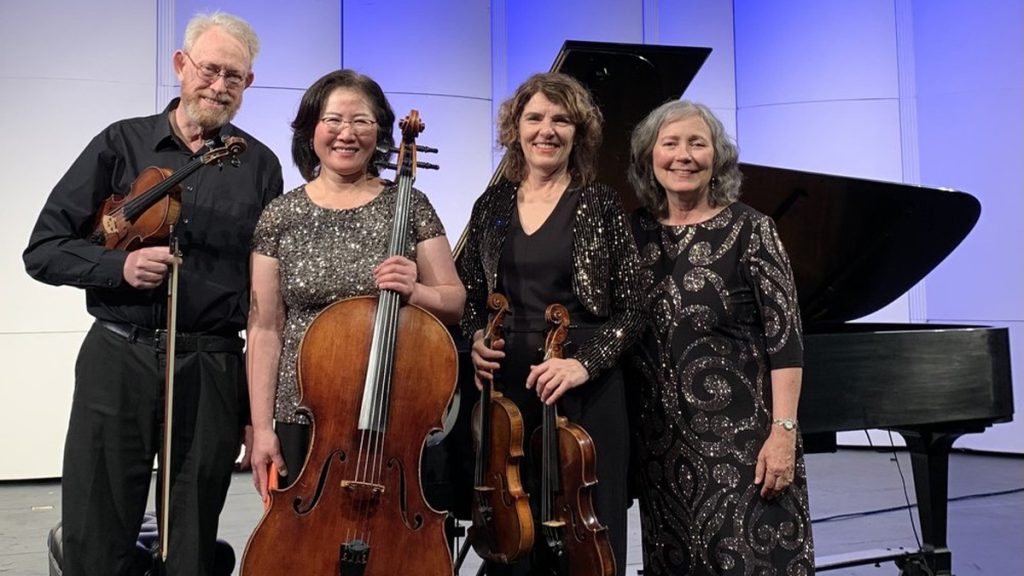 While the La Jolla Athenaeum isn't strictly a dedicated San Diego orchestra or classical music organization – they do host a myriad of classical concerts throughout the season. Since it was founded in 1899, the Athenaeum has served as a music and arts library as well as a cultural center with over 200 programs dedicated to educating the community about the finer aspects of creative expression through music and art.
Because the La Jolla Athenaeum presents smaller, more quaint classical music venues, it might be attractive to people new to the classical scene or who prefer more low-key events. They have quality musicians who perform in classical quintets or quartets, which provides unique exposure to the classics, and their events are highly accessible to the community. As venues are limited in size and classical performances are not always consistent, the Athenaeum might not have the gravitas as a full-fledged orchestra, such as Mainly Mozart, for hard-core classical enthusiasts.
San Diego Opera
If opera is in your wheelhouse, then the San Diego Opera is going to be a scintillating treat for your eyes and ears. Since 1965, SDO has been attracting international artists to perform a wide range of epic operas. From their first staging of Puccini's La bohème at the San Diego Civic Theater, the San Diego Opera has gifted the community with increasingly more diverse and admirable performances.
The opera company provides various discounts as well as educational opportunities to stimulate the community to embrace a deep love of opera. Bear in mind, that SDO does one thing, and they do it well – that's opera. While there is a significant orchestral element to opera, SDO does not feature traditional classical music without vocals. Therefore, if you're an exclusive lover of non-vocal symphonic music, you might be better off attending a San Diego orchestra that is devoted to instrumentals.
Poway Orchestra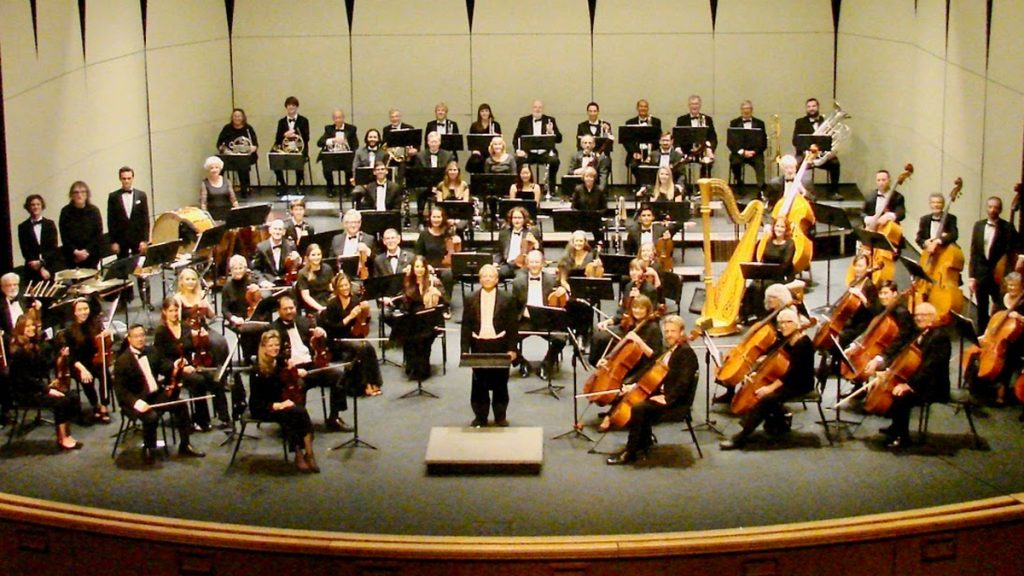 Since 2004, the Poway Symphony Orchestra has been enchanting San Diegan audiences with bright classics such as Shostakovich's Festive Overture or Gershwin's Concerto in F. Their mission is to make live classical music performances easily accessible to both performers and symphony-goers in the San Diego area.
Poway Orchestra is a semi-professional, non-profit organization, and while their performances are exemplary, they might not always stand up to the more exacting standards of dedicated orchestral aficionados. Nevertheless, Poway offers a beautiful connection to the community and delivers immensely satisfying performances for classical music lovers. Therefore, this orchestra is worthy of attendance if you are seeking alternatives to more grandiose symphonic performances or if tickets to larger orchestral venues are sold out.
Additional Orchestras to Consider Near San Diego
We'll be the first to tell you that the best orchestra in San Diego is – well – right in our own backyard of SD. However, there are some noteworthy classical music providers outside our little slice of heaven that were totally worthy of mention in our rundown. Check out these tempting runner-ups for classical music and orchestras near San Diego.
Pacific Symphony
With performance venues in both Costa Mesa and Irvine, the Pacific Symphony has plenty of options for those seeking quality classical music near San Diego. Pacific Symphony's mission is to inspire, uplift, and educate the community of Orange County to explore and embrace the grace and beauty of classical music.
Pacific Symphony offers a healthy diversity of instrumental music, including some modern pieces such as Paul Dukas' The Sorcerer's Apprentice which was featured in the beloved Disney film, Fantasia, and music from the Harry Potter movies. While Pacific Symphony performs these fresh pieces for potential young audiences, they also feature classics. However, the symphony's repertoire runs along the lines of more recognizable works. Alternatively, more sophisticated orchestras in San Diego may have more resources and better flexibility to play more rarefied and exotic pieces than offered at the Pacific Symphony.
Pacific Society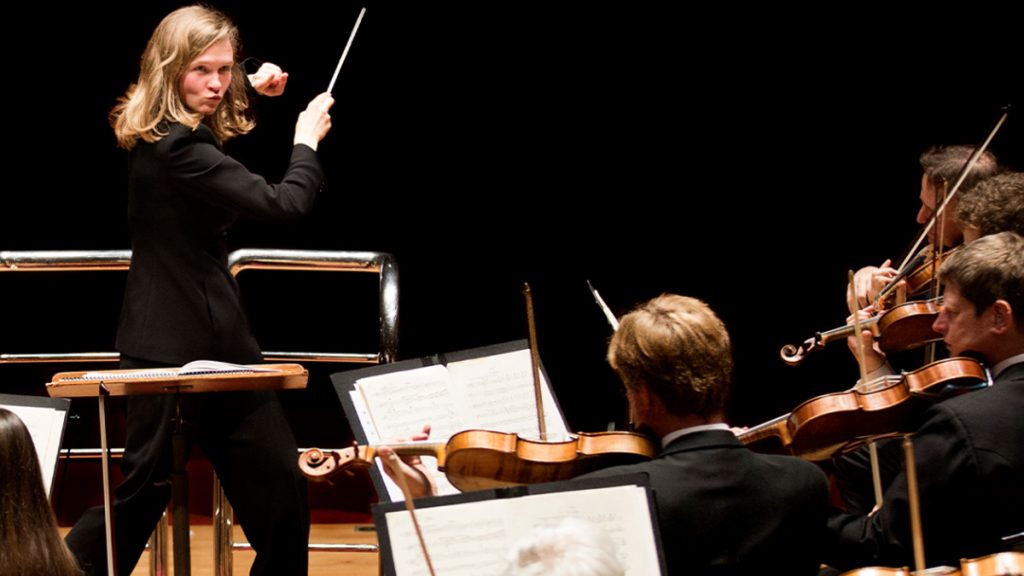 Located in Orange County, this Irvine-based symphony is the third oldest arts organization in the area. Pacific Society started as a mission of passion by lovers of classic music back in 1954. Since then, the Symphony has become a member of the Philharmonic Society of Orange County, and is increasingly serving the community with educational programs – and of course – sensational classical music.
The Pacific offers an admirable range of different performances. From quintets, quartets, and piano concertos to traditional symphonic concerts – the Pacific Society is a satisfactory option if you find yourself unable to attend performances at a more diversified San Diego orchestra, such as eclectic selections offered by Mainly Mozart.
Santa Monica Symphony Orchestra
This orchestra based in Santa Monica is unique in that it offers free concerts to the community. Moreover, SMSO proudly claims to have one of the best youth orchestras in California.
Thanks to generous funding from a group of Los Angeles studio musicians and plentiful donations from community supporters – SMSO is able to give Santa Monica audiences the gift of music without the exclusivity of membership or paid tickets.
Their repertoire is an amiable mix of both contemporary and classical works, which most orchestral lovers will be familiar with. While music selections might be less risky than San Diego orchestras, SMSO performances have been welcome events in the city.
Final Thoughts
In closing, it should be clear that San Diego and the surrounding area have plenty of classical musical adventures to offer enthusiasts and amateurs alike. Just keep in mind that not orchestral organizations or symphony orchestras are created equal. Therefore, you owe it to yourself to sample all of the aforementioned classical music venues so you can make the most educated decision about which one is the best orchestra in San Diego.
And don't forget that SD is replete with spectacular entertainment opportunities outside of the classic zone. From exciting dining, lively marine life tours, and cultural events to superior shopping – San Diego is the reigning champion when it comes to a virtually endless array of sensational things to do.
---
About the author: Avia is a two-time published author and a full-time blogger. She has also enjoyed a 15-year stint as a professional French hornist with various classical music organizations in the US. When Avia isn't listening to Wagner or Stravinsky, she's cavorting with her three crushingly cute canines.
The banner image of Maestro Michael Francis of Mainly Mozart is courtesy Ken Jacques Photography