Best Places to Grab a Sandwich on the Fly in La Jolla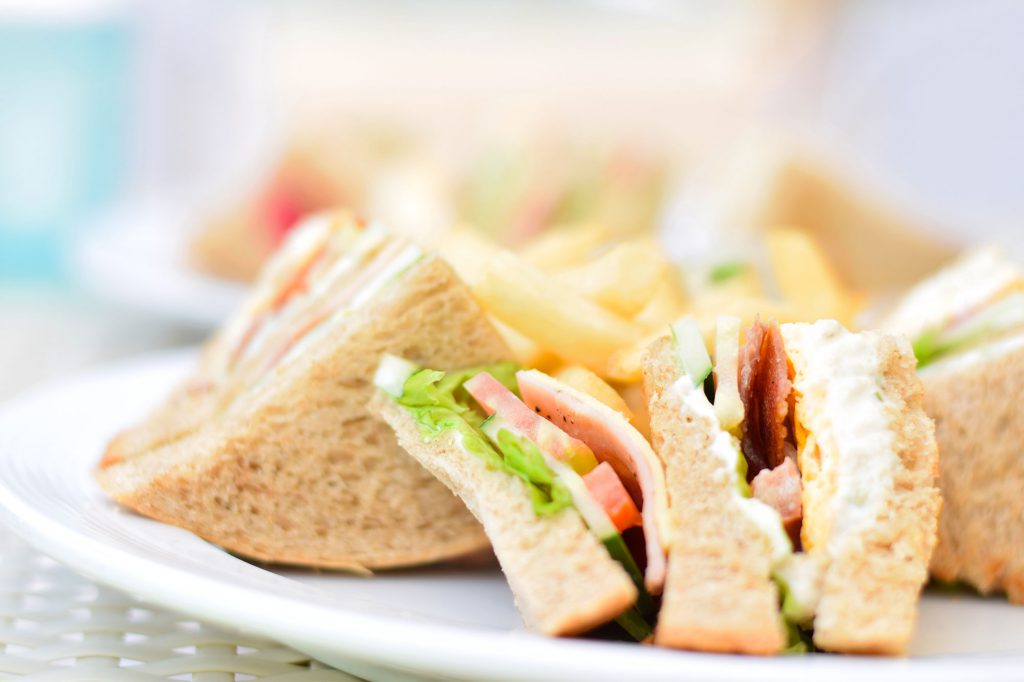 Grab a Sandwich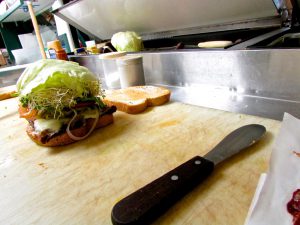 If you're busy and have a lot on your plate, you probably don't have a lot of time to think about the non-metaphorical one you'll be eating lunch off of.
La Jolla has some seriously good sandwich spots that make filling, high caliber lunches for folks on the go or perfect for a picnic at the beach. Here's our picks for best sandwich spots in La Jolla.
Keg N Bottle La Jolla (formerly La Jolla Country Market)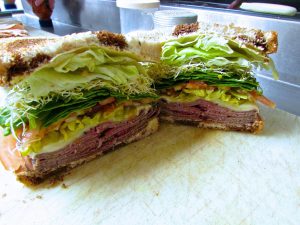 This market, located at the corner of Torrey Pines Rd and Herschel, is situated in a little plaza surrounded by various eateries perfect for a group with different tastes. The Keg N Bottle appears to be more of a convenience store than a sandwich shop, so you may be surprised by its deli in the back of the store. The sandwiches are absolutely amazing and only $6 or $7 for very large portions.
This place enhances its local-vibe through the sandwich names themselves. Savor La Valencia (turkey breast, bacon, avocado). Dive into a Mt. Soledad (Italian sub, ham, salami, pepperoni). Relish a Torrey Pines (roast beef). They also have an undercover lunch deal. For $5, get yourself half-a-sandwich (often ideal as they're massive anyhow!), bag of chips and a drink. Wow.
 The Cheese Shop
A longtime favorite among locals (it was established in 1972!), the Cheese Shop is known for its incredible selections of — well, you guessed it — cheese, but it also offers other deliciously fresh food. Take your pick from a variety of cheese sandwiches, the Classics, and even a few hot sandwich options, including Corned Beef, Pastrami, and Reubens. There are plenty of soups and sides to go around and make for the perfect addition to your lunchtime meal on-the-go.
If you're grabbing a sandwich for a picnic by the beach, try one of their Complete Boxed Lunches. They come with the whole enchilada: sandwiches, salad cups, cookies, drinks, and any other additions you like. The shop also offers an impressive stock of candy from around the world plus hard to find soft drinks.
Pro-tip: treat yo'self and get one of their famous homemade flourless oatmeal cookies; you won't regret it. The Cheese Shop is located in the La Jolla Shores neighborhood at 2165 Avenida De La Playa.
Girard Gourmet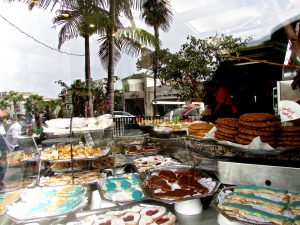 This spot is a local staple, bringing the ingredients from its own local farm in Julian aptly named, "Corgis Castle" after their
love for Corgis. You can't get much more organic than that! So forget the old ham and cheese routine; here you can get smoked salmon, eggplant & pesto, chicken curry or turkey & avocado sandwiches. All have our thumbs up, especially if ocean fog has settled in and you pair the wich with one of their homemade soups.
Looking for a quick sweet treat after lunch? When you walk in, you can't help but let you eyes gaze upon the hand decorated cookies in the window. Treat yourself to a sugary beach-themed cookie! Girard Gourmet is located in downtown La Jolla at 7837 Girard Ave.
Jersey Mikes
La Jolla is loved for its small-town, community feel. Even though Jersey Mikes is a franchise, it still has the vibe of a local spot. This Jersey Mikes is run by triplet brothers that know their customers by name and is sandwich home to many, such as students coming after classes from Bishops High School. Some of the favorites include the #9 Club Supreme (turkey and roast Beef with bacon), #7 (turkey breast and provolone) and #20 (the Grilled Pastrami Reuben).
A big perk of JM? The garage that's to the west of the sandwich shop has free parking. This is a huge plus in this car-packed area!
Mendocino Farms
If you want to venture a bit out of downtown La Jolla, Mendocino Farms recently opened up at the Shops at La Jolla Village. The to-go sandwich market specializes in all-natural, healthy bites and has a variety of deli sandwiches, salads, and snacks. They are vegan-friendly, and usually offer ultra-fresh seasonal fruits and vegetables. Our favorites include the Low and Slow Smoked Pulled Pork Sandwich and the Farm Club, which is their take on the traditional club sandwich. Check them out at 8795 Villa La Jolla Dr.