The 3 Best Places to Eat Salmon in La Jolla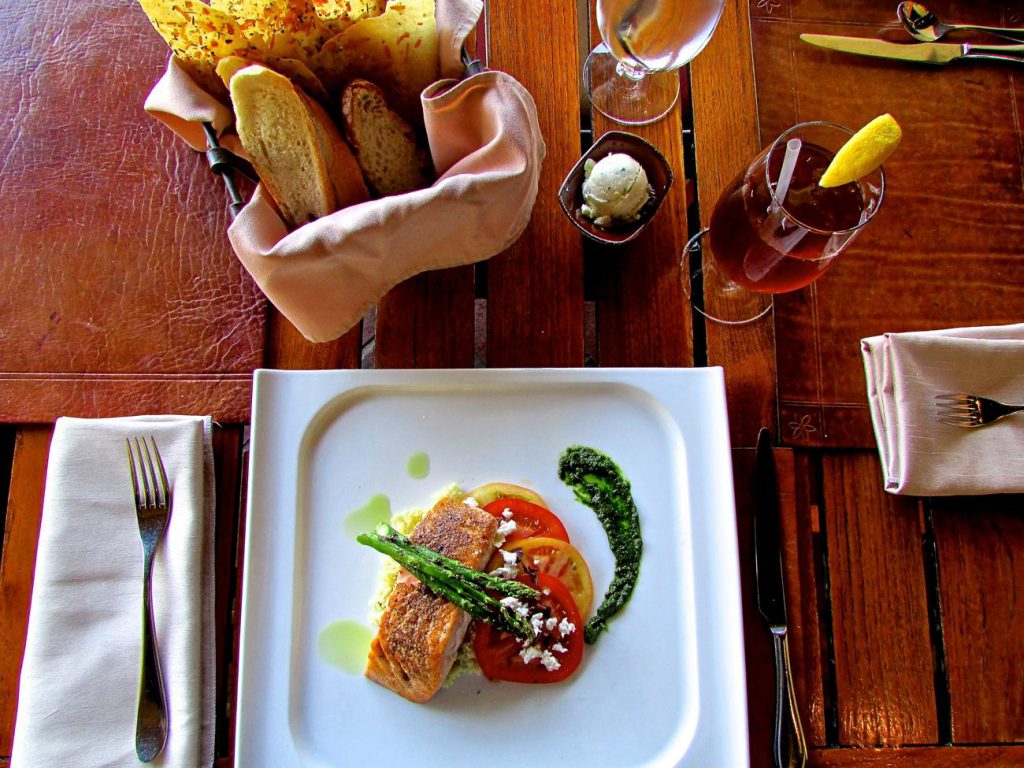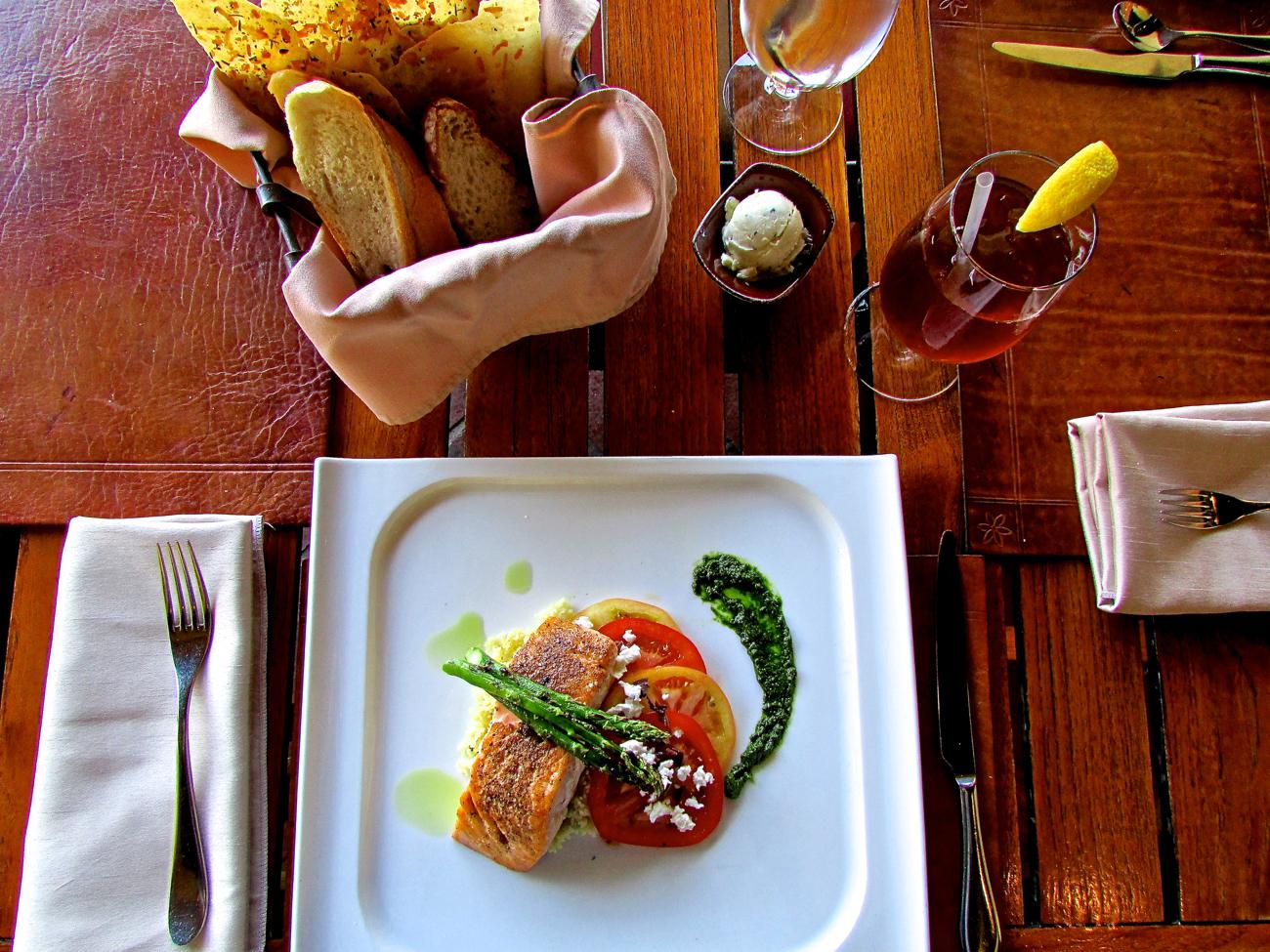 Salmon in La Jolla
Being right along the ocean, La Jolla is a mecca for seafood lovers. Many of this seaside city's restaurants have put particular effort into their salmon dishes and, in light of this, created true masterpieces. After some thorough taste-testing recon, we're excited to share which of La Jolla's dining establishments have us ready to come back for more.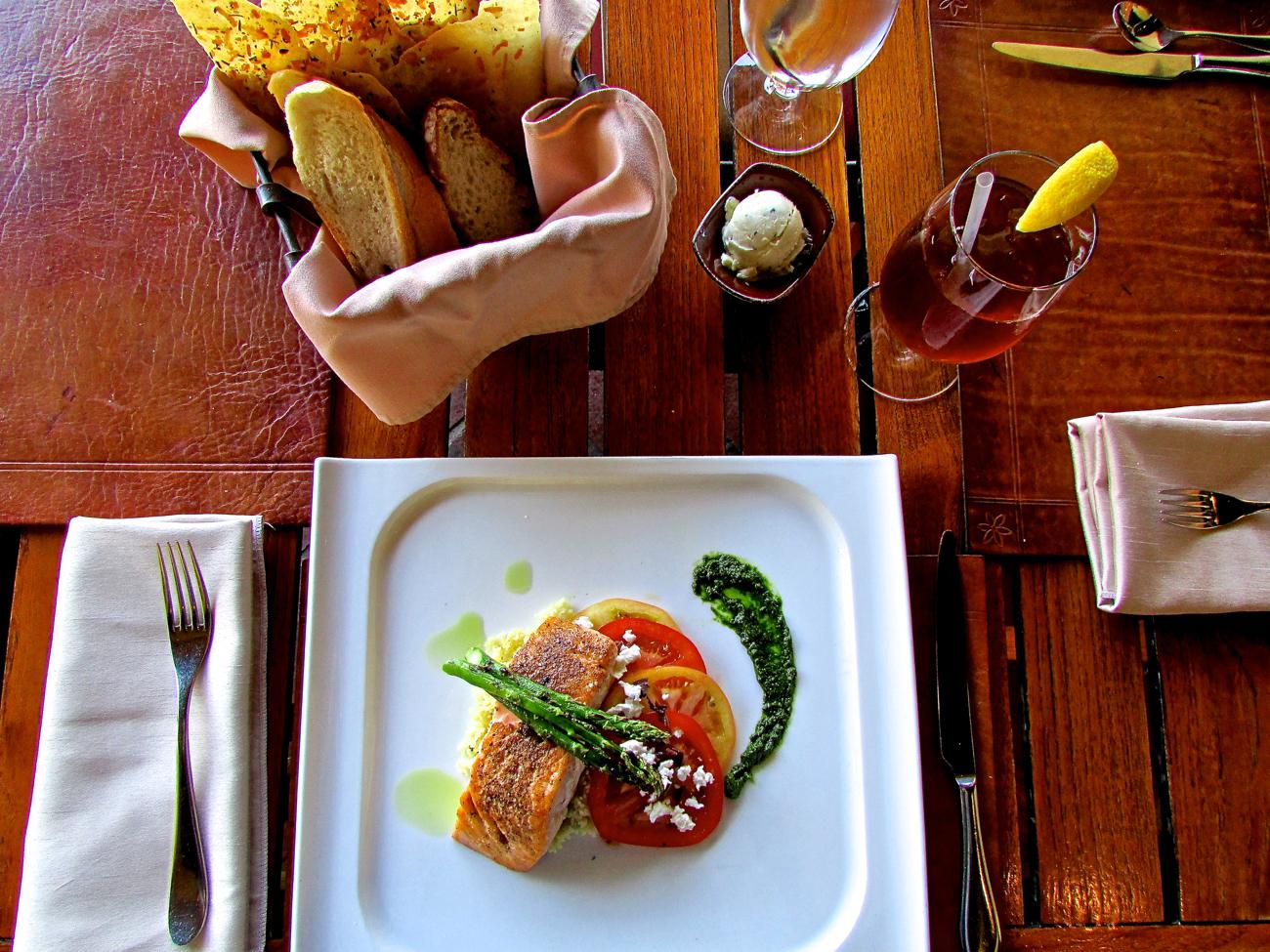 To feel as if you've transported yourself to a Spanish villa, head to this all in-inclusive resort and spa and then to the patio of their second-story restaurant. The El Adobe Restaurante offers its prime salmon in the form of Loch Duart Salmon Tabouli. Chef Kim chooses to bake the fish with a variety of spices on top that give a fun, subtle kick.
It is served on a layer of soft yet firm couscous grains that absorb the light yet power-packed flavor of the salmon. The colors of the asparagus and tomato slices on and around the center add eye-enticing color, while the goat cheese and small olive pieces a top the tomato create a lively level of textures. Each bite is so satisfying; you find yourself placing your fork down between bites simply to savor the flavor before diving back in.
2. Pistachio Crusted Salmon at Finch's Bistro & Wine Bar
Chef Mario Medina is incredibly proud of his Pistachio Crusted Salmon, and he has good reason to be. He serves it on a magnificent platter that looks more like art than a meal, utilizing a wide variety of colors through multiple sauces, cooked carrots and a deep green pistachio crust. Not only is this palette very attractive to the eye, but this multi-textured dish is very satisfying to the taste. The soft salmon pulls apart with each bite, while it's crisp topping offers a satisfying crunch. For those who love their parmesan and gruyere, the salmon comes atop a risotto absorbed by a decadent, cheese-based sauce.
To maximize the experience, we recommend asking the waiter or waitress for a white wine to suggest pairing with this dish.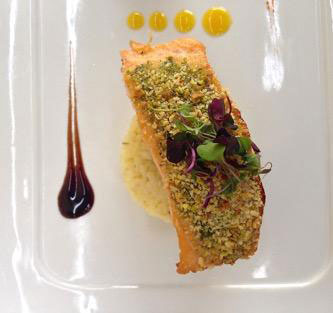 The San Diego area is famous for its wide variety of burgers, from it's vegan black bean options to it's half-bacon, half-beef packed patties. El Pescador enters this market with its mouth-watering salmon burger. Even if you're planning to save half this meal for later, beware: people are often surprised to enjoy this burger so much they find their plates empty at the meal's end. Many claim it's the best salmon burger they've ever had, which is why you'll probably want to try it for yourself.