Best Restaurants in North County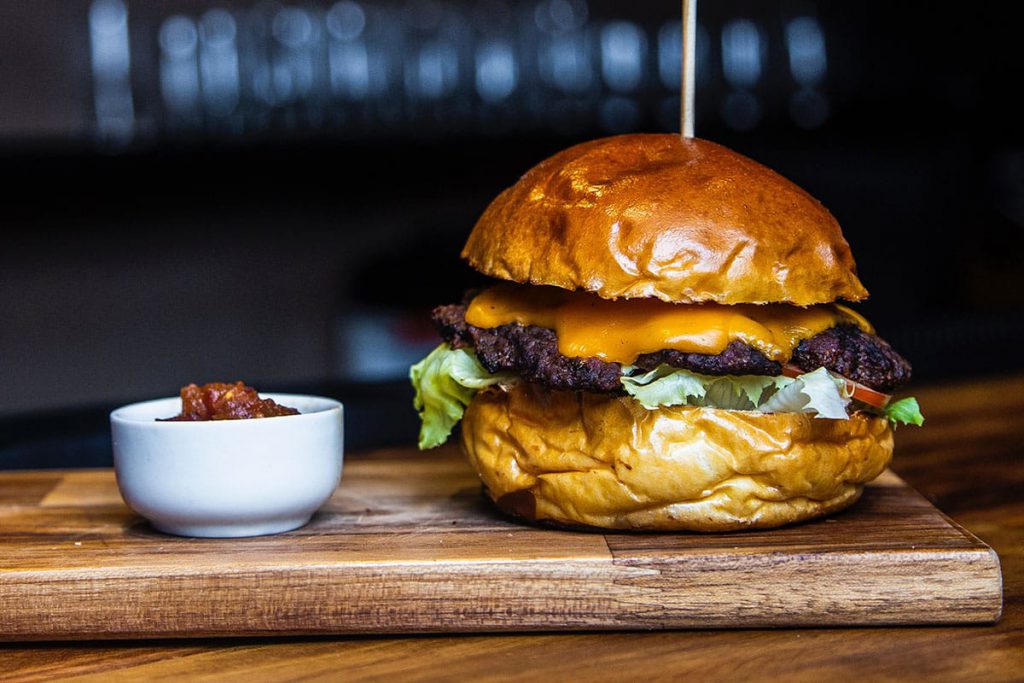 With something of a restaurant renaissance happening in North County, San Diego right now, it's hard not to shine a spotlight on how many fantastic eateries are opening. Many long-standing favorites in central San Diego have opened second outposts in North County within the last few years, and now spots like Del Mar, Cardiff, Encinitas, and Oceanside have become North County foodie destinations for locals and visitors alike. Here are the best restaurants in North County San Diego to check out for Happy Hour or dinner after a day at the beach!
Pacifica Del Mar
1555 Camino Del Mar, Del Mar
Pacifica Del Mar has consistently gotten rave reviews as one of San Diego's best ocean view restaurants featuring fine dining like steak, pasta, and seafood. It's slightly fancier than most (white tablecloths, for example), which makes it the perfect pick for a romantic date night accompanied by a couple of glasses of wine. In the past Pacifica has gained a reputation for being a bit pricey, a special occasion place, but that's plain silly when you can come at Happy Hour for specials like the $9 Tuesday taco duo complete with a Corona or the inexpensive sunset dinner (you wanted to be here at sunset anyway!) that includes starter and entree for less than $25.
Market Restaurant + Bar
3702 Via De La Valle, Del Mar
Despite being in a somewhat underwhelming office complex several minutes away from the beach, Market Restaurant is still serving up some of the best food in Del Mar, and many say it's all due to the executive chef. His passion for finding the freshest local ingredients and coming up with a new menu each day based on what's fresh new has made this is the type of place where other chefs come for fine dining and continues to get rave reviews!
https://www.instagram.com/p/BqLOJ42AeAp/
Viewpoint Brewing
2201 San Dieguito Drive, Del Mar
Despite its reputation as Del Mar's very first brewery and one of the best breweries in North County, Viewpoint is also serving up some pretty epic cuisine to pair with it. The 7,000-square-foot brewery, tasting room, and gastropub opened last summer, led by owner and chef Charles Koll and executive chef Gunnar Planter. The setting is perfect for adults and kids alike, with a view overlooking the San Dieguito Lagoon and plenty of lawn games. They have nearly a dozen beers on tap, including smooth chocolate stouts and the tropical-tinged Moesaic.
Solace & the Moonlight Lounge
25 East E Street, Encinitas
The sister restaurant to popular chef-driven Urban Solace in Hillcrest, Solace is tucked away on a quiet side street in downtown Encinitas. As one of the earliest restaurants to pop up in North County, Solace is still trendy and popular and serves up some of the best "elevated comfort food" in the city. Their food philosophy is to create modern American standards using natural ingredients, and avoid the mass-produced and artificially flavored junk that shows up even in the finest restaurants. The result is food that is never boring, always fresh, and beautifully presented; essentially, it's comfort food for foodies! Sit upstairs in the Moonlight Lounge for the ocean view in a rustic industrial setting and live music on Sundays.
[ad size=728×90]
The Crack Shack
407 Encinitas Blvd., Encinitas
The casual fried chicken concept created by Juniper & Ivy owner Michael Rosen made it way to Encinitas back in 2017, and the new location certainly hasn't disappointed! At 6,000-square-feet with plenty of parking, it's larger than the original but has the similar counter-style ordering, a see-through kitchen, and to-go window that feature its soft-serve ice cream machine and an espresso bar fueled by Lofty Coffee Co.
Specializing in chicken and egg sandwiches, the big favorites include the Royale (chicken sausage, sunny-side egg, and smoked cheddar on an English muffin) and the Coop Deville (fried chicken, pickled fresno chiles, lime mayo, and napa cabbage on brioche). And you can't say no to the 24 taps of local craft beer and wine!
https://www.instagram.com/p/BneSYL-n9-v/
Park 101
3040 Carlsbad Blvd., Carlsbad
This bi-level, 8,000-square-foot complex in the heart of Carlsbad Village marries the outdoor views of a park and the vibe of a community, topped off with great food and beverage options. Kids are encouraged to play – and adults too – as they walk around a large, open-air restaurant with casual eats like sandwiches, juices, coffee, and ice cream, served with a side of board fun adult games. Guests can enjoy cornhole, life-size Connect 4, and Jenga, to name a few! On the upper Tamarack View Deck, you'll find a more low-key adult space with wines, beers on tap, and small plates around fire pits to keep you cozy.
Campfire
2725 State St., Carlsbad
Sitting around an open fire with friends is even better when there are good food and drinks involved! And with a name like Campfire, it's no surprise that between that and the woodsy decor, you'll feel like you're on a mountain retreat rather than a bustling downtown. There's even a teepee primed and ready for the kiddos! This 6,000-square-foot, indoor/outdoor partial Quonset hut in Carlsbad is one of the most unique concept restaurants to set foot in North County and features a stunning "campground" outfitted with communal wood dining tables, a custom 12-foot hearth, fire pits, and more.
[ad size=728×90]
The market-driven, seasonal menu focuses on dishes made from primitive, live-fire cooking methods–using wood, charcoal, and embers. Think grilled T-bone steak, smoked chicken, whole fish preparations, and roasted vegetables. Rotating cocktails range from shareable growlers and stiff classics to fire-tinged, smoky infusions with names like Roasted Beets and Charred Cactus. And for dessert? S'mores, of course!
Land & Water Company
2978 Carlsbad Blvd #110, Carlsbad
Sustainable seafood is a big deal. Thankfully, Land & Water, helmed by local Chef Rob Ruiz, is focused on serving foodie worthy sustainable French-Cali-Japanese cuisine in a vintage restored historic building. And we're talking seriously sustainable: all of the restaurant's sushi is sustainable. They serve zero bluefin tuna. They serve Scottish Loch Etive steelhead (a trout related to salmon) rather than Atlantic salmon. They serve aquaculture-raised hiramasa (yellowtail) from San Diego, and serve absolutely zero frozen fish of any kind. Overall, the menu is a mix of creative sushi, yakitori, and full-on French and global cuisine.
https://www.instagram.com/p/BoQYifOHsda/
Wrench & Rodent Seabasstropub
1815 S. Coast Hwy, Oceanside
Wrench & Rodent continues to push all kinds of boundaries with its innovative, eclectic menu of seafood dishes crafted from the fresh catch of local fishermen and some of the city's top suppliers (Catalina Offshore Products and Specialty Produce). Tucked in the back of Oceanside's Bull Taco, the eatery is the brainchild of Davin Waite, a local sushi chef who came up through the ranks of La Jolla's Cafe Japengo. Items like black garlic mahi-mahi on a block of pink Himalayan salt, plant-based sushi rolls, and shishito pepper "poutine" with duck fat gravy, and other unorthodox nigiri and sashimi plates are just some of the reasons the eclectic restaurant is worth the drive.
Flying Pig Pub + Kitchen
626 S. Tremont St., Oceanside
The original Flying Pig Pub & Kitchen (they recently opened another location in Vista) was one of the first trendy restaurants of the 'new wave' Oceanside has seen in recent years. As members of the Slow Food movement, this meat-happy restaurant bills itself as a purely farm-to-table operation with house-made pasta, craft beer, carefully selected wines, and other artisanal, high-quality food. This means the menu regularly changes, but diners can expect weekly specials, like their special Sunday menu, Meat Mondays, or spaghetti & meatball Tuesdays.
[ad size=728×90]
Masters Kitchen + Cocktail
208 S. Coast Hwy, Oceanside
Occupying a storied location in town that was a former 1930s-era auto repair shop, Masters Kitchen and Cocktail now serves food and cocktails just steps away from the beach. The 165-seat "elevated casual" restaurant, which opened in 2014, serves up locally-sourced fresh plates and handmade cocktails. A longtime local favorite is the burger, served with bacon aioli, horseradish-chive cheddar, lettuce, tomato, onion and pickles on a bun with truffle parmesan fries. Added bonus: they now offer live music a few days a week, which makes this a fun destination for an uptown date night dinner.
For more north county restaurants and tips, visit our Restaurant Guide or check out some of Encinitas' best restaurants!