Best Team Building Events in La Jolla

What comes to mind when you hear the word teamwork? For me, it's cheesy phrases like "There's no I in Team!" or "Individually we are one drop, but together we are an ocean."
That being said: For any group, whether a Fortune 500 company, small business or family, being able to work together truly is crucial. A great way to develop teamwork is to commit to a team building event or exercise. La Jolla offers many great opportunities and classes to develop as a team; here are some of the best.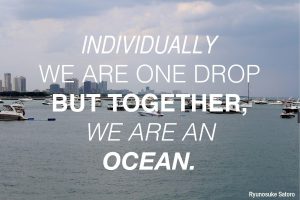 Take a team building cooking class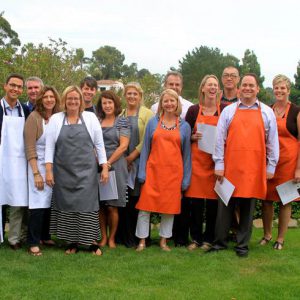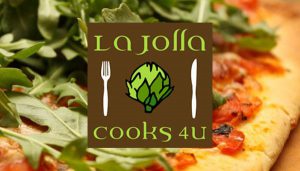 At La Jolla Cooks 4 U, bond and build while cooking delicious cuisine in a competitive, yet fun atmosphere. The main components will include:
An olive oil & salt tasting competition
Instruction and teaching on California cuisine & the kitchen tools themselves
A cooking competition in which members are put into team for a cooking extravaganza
Enjoying the meal itself (with wine pairings, of course!)
Company size is no problem here; LaJollaCooks4U has hosted some of the biggest companies around, such as LensCrafters and Kellogg's.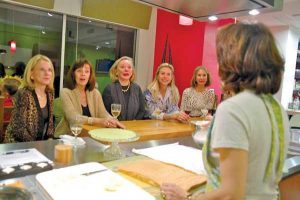 The Harvard Cookin Girl also does corporate events & team building cooking & dining. This is a great option for slightly smaller companies or groups. Look forward to:
An intimate and professional venue that can host up to 40 people
Custom-tailored menus and event formatting
Selectivity regarding cuisine genre (Whether French, Indian, Italian, Thai…the genre is totally up to you!)
Cooking in a state-of-the-art gourmet kitchen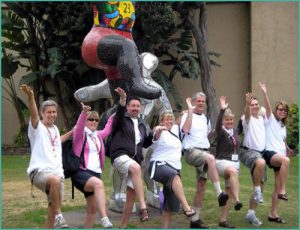 Do Something Out of the Ordinary
Out of the Ordinary Group & Team Adventuresputs together a custom, adventurous team building exercise for your group. All options are unique, but each guaranteed to boost morale and enhance communication. Options include: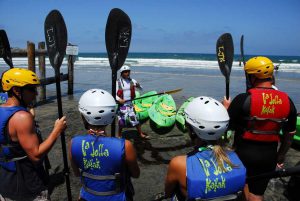 Team Building Kayak Tour
Exploring the caves of La Jolla with La Jolla Kayak will lead to more than just stronger arms, a kayak team building experience grows spirit, wonder, team morale and (sometimes, such as in the event of a kayak flip or mishap!) the need to rely on another. Back in the office, you'll feel the difference.