Entertainment in La Jolla

Entertainment
Whether you live in the area or are visiting from across the globe, La Jolla wants to entertain you. After a day on the beach or a long day of work, you're ready to relax and let your cares drop away with some seriously great entertainment. Here are our top picks for leisure and recreation: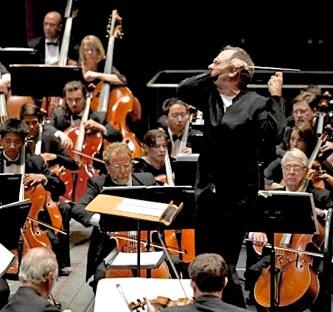 La Jolla Playhouse:
Experience this historic theatre that's brought over 20 plays to Broadway. La Jolla native Gregory Peck, the famous actor best known for his astounding performance as Atticus Finch in To Kill a Mockingbird, co-founded this playhouse back in 1947. It's been drawing crowds ever since. Learn more about its history and current shows at our La Jolla Playhouse Page.
Comedy Store:
Perhaps you're interested in a show but particularly desire comedy. Look no further; La Jolla's Comedy Store has been making people laugh for over 30 years. Learn more about the venue and its comedians, some of its founders being the most famous of famous stand ups, at our Comedy Store Page.
Live Music Restaurants:
Combine eating and entertainment in one experience. There are several restaurants in La Jolla that happily have live music playing for you to enhance the dining experience. Just a few of these restaurants include Eddie V's Prime Seafood, Finch's Bistro and Wine Bar and Bernini's Bistro.
The Loft:
Looking for a spot where you can sip a mean Sangria while seeing one of your favorite Indie artist? This younger demographic-focused venue hosts everything from local artists, internationally famous musicians, documentaries and more. You'll want to be on the lookout for what's up and coming on their calendar.
Events:
From the weekly Open Aire Farmer's Market to the holiday parades celebrated each year, there's always an upcoming event to pencil in the planner. Learn more about La Jolla's top events at our Events Page.
Festivals:
There are numerous city-wide festivals throughout the year, such as the famous La Jolla Arts & Wines Festival that's now the #1 arts & wine festival in all of Southern California. Most of La Jolla's grandest festivals are held in celebration of annual holidays. To learn more about these festive festivities, check out our Holidays Page.
Planning a Date?
La Jolla always has a lot going on, so you'll never have to look far for entertainment. If you're looking to plan a date incorporating many of these elements, check out our article on 20 Date Night Ideas in San Diego.