California COVID Deaths to Date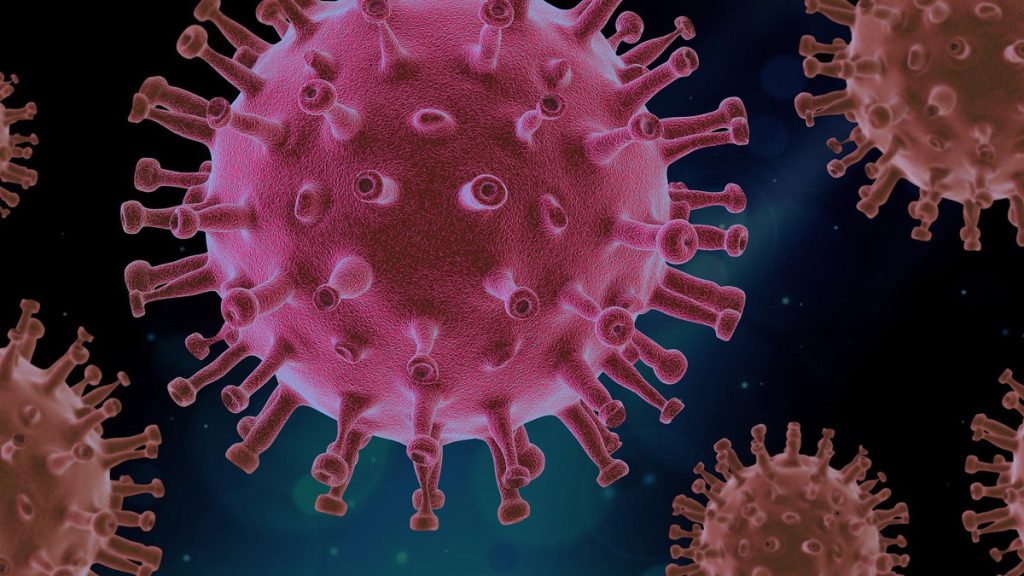 The ongoing COVID-19 pandemic is still plaguing the globe, including the state of California. In recent months, that's mainly because of the more infectious Omicron variant.
One way of tracking how bad COVID-19 is in a specific area or state is to analyze not just positive coronavirus cases but also hospitalizations and deaths.
Comparing California COVID Deaths in 2020 and 2021
Many people in California have died as a direct result of COVID-19 or from complications related to the disease.
In addition to tracking hospitalizations and positive test counts, comparing COVID-19 deaths in California in 2020 and 2021 is one way of understanding how the state has fared during the pandemic.
Here's an update on COVID deaths in California.
What Was California's Response to the COVID-19 Pandemic?
California has been at the forefront of the pandemic response. It was the first state to issue a broad stay-at-home order back in March 2020.
Once that stay-at-home order expired, California issued several other measures to help combat the pandemic, including statewide mask mandates and social distancing rules. Throughout the pandemic, those mask mandates have come and gone depending on the severity of a current wave.
The state has also ramped up its coronavirus testing capabilities and has run campaigns encouraging vaccinations. It's also worked with technology companies on an exposure notification system powered by smartphones.
To mitigate the financial hardships of the pandemic, California has also issued direct financial payments to state residents.
How Many Covid Deaths in California Since the Start of the Pandemic?
As of Jan. 25, 2022, California COVID deaths have reached a total of 79,003.
Los Angeles County has reported 28,507 deaths since the beginning of the pandemic — the most of any county in the state. San Bernardino County has seen 6,281 deaths since the start of the pandemic, the second-highest number.
Other large counties have been hit hard by the pandemic. Orange County has seen 5,970 deaths, while Riverside County has reported 5,746 deaths. San Diego County has reported 4,566 deaths.
The San Francisco Bay Area, which comprises several counties, has seen 7,141 deaths since COVID-19 began.
As far as COVID cases in California, there have been 7.9 million confirmed cases of the disease in the state to date.
Nationally, there have been at least 871,000 COVID deaths in the US.
Comparing COVID-19 Deaths in California in 2020 Vs. 2021
California had a reported 25,386 deaths by Dec. 31, 2020. Throughout 2021, California had nearly 50,000 deaths by the end of the year.
In other words, California saw nearly twice as many COVID-19 deaths in 2021 than in 2020. By the end of 2021, California's total number of deaths eclipsed 70,000.
The worst wave of COVID-19 deaths in California came in the winter of 2020 and 2021. At the height of that wave, California saw nearly 725 deaths a day.
Although deaths largely tapered off by the end of that winter, they started to tick up again as the more infectious — but reportedly less deadly — Omicron variant spread.
What are the Demographics of the Average Person Who Dies of COVID-19 in California?
Those with an underlying health condition or other risk factor were more likely to die of COVID-19 than otherwise healthy individuals. However, that isn't the case across the board.
For example, at the start of the pandemic, deaths skewed toward the older population. As the plague continued on, the average age of a Californian who died from COVID-19 has gotten younger and younger. The difference is especially pronounced between 2020 and 2021.
Part of that could be attributable to higher vaccination rates among older Californians — a key indicator for surviving the virus. However, it could also be caused by the spread of the more deadly Delta variant in 2021.
Ethnic groups such as Latinos and Black people saw generally higher death rates from the pandemic. Experts believe this could be because of reduced access to healthcare and lower vaccination rates.
How Are the Hospitals Handling COVID-19 Cases?
The treatment of COVID-19 can vary. It can include antiviral medication regimens, monoclonal antibody treatment, or other types of drugs. In some scenarios, patients are placed on a ventilator to help them breathe.
Because hospitals have a limited number of intensive care beds, they've been overwhelmed by specific waves, including the Delta wave in 2021 and the newer Omicron wave that started near the end of the year.
Many cases of COVID-19 can be treated at home. However, if you have trouble breathing, persistent pain or pressure in the chest, new confusion, the inability to sleep or stay awake, or pale skin, lips, or nail beds, you should seek emergency medical care.
It's helpful to know the best hospital in San Diego or in your local area.
What Should I Do if I Test Positive for COVID-19 in California?
If you test positive for COVID-19, the first thing you should do is self-isolate or quarantine. In other words, don't leave your house except to seek medical care.
If you have a mild case of COVID-19, treat it like you would a bad cold. Drink plenty of fluids, get plenty of rest, and stay in touch with your primary care physician.
You can treat many COVID-19 symptoms through the use of over-the-counter medication such as acetaminophen or ibuprofen. You could also try nasal decongestants or cough suppressants, depending on your symptoms.
If you live in a household with more than one person, stay in one room and wear a mask when interacting with others in your home.
What is the Average Number of Cases of COVID-19 in California in 2022 to Date?
Because of the more infectious Omicron variant, the average number of COVID-19 cases has skyrocketed in California. The seven-day average as of Jan. 24, 2022, is now 108,752.
The rate of new cases in California in 2022 is now much higher than at any previous point during the pandemic. During the last major wave in December 2020 and January 2021, for example, the seven-day average of new cases stayed below 45,000.
What is the Average Number of COVID-19 Deaths in California in 2022 to Date?
Despite the rapid rise in cases driven by Omicron, the number of COVID-19 deaths in California has, thankfully, not seen a similar surge.
As of Jan. 24, there was a seven-day average of 123 deaths from COVID-19 in California. That's significantly lower than the wave seen during the winter of 2020 and 2021, in which the seven-day average eclipsed 550 for a period of time.
COVID-19 has been hard on all of us
The COVID-19 pandemic has not been easy on any California and has brought up a new crop of uncomfortable questions, such as what to do when someone dies or whether it's the risk of going into public outweighs any benefits.
However, there are ways to keep yourself safe during this time. Wear a mask, get vaccinated, and take advantage of resources like free rapid COVID testing in San Diego to keep yourself safe.