Cat Boarding in San Diego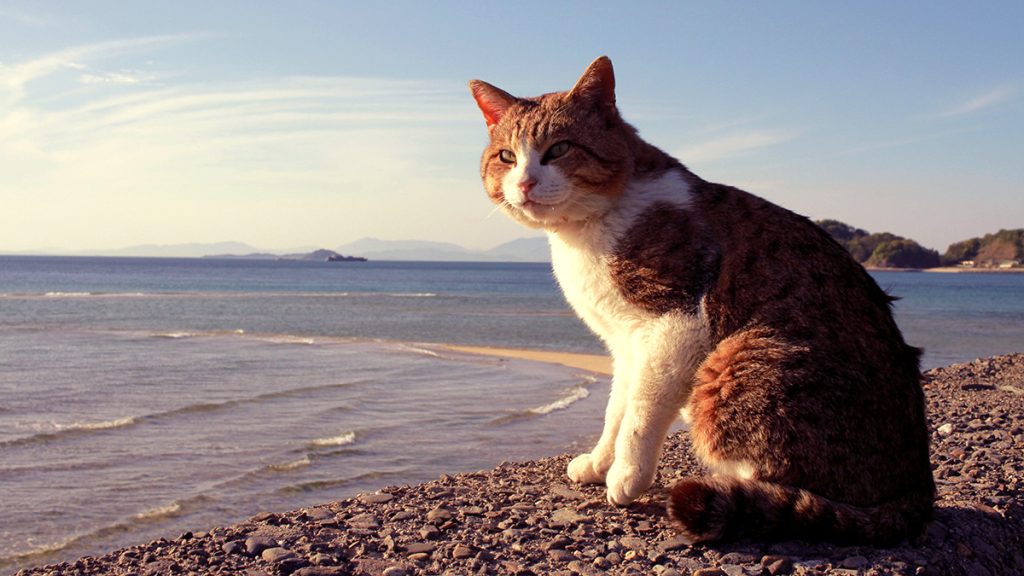 That big event you have been waiting for is getting nearer, and you are going to be away from your house for a few days. Or perhaps you are nearing a vacation in Mexico and already booked your hotel in Tulum, but discovered they won't take cats. Maybe an unexpected event occurs and you are suddenly called away. But your best furry friend can't travel with you, and you want to make sure they are taken care of… so what can you do? In this article, we'll explore the best cat boarding in San Diego, so you can keep worrying about your furchild far from your mind while you are away from home.
Where to Go for Cat Boarding in San Diego
No matter where you saw that "kittens for sale in San Diego" sign that got you in trouble, there is a good cat boarding facility not far away. Everyone cares about their pets and making sure they get the care and attention they need even when they are away, and some of these people have turned that into a business. So make sure your travel to-do list includes visiting one of these cat care greats!
Cat Boarding in San Diego
There's no shortage of fantastic choices for cat boarding in the La Jolla neighborhood of San Diego. If you're planning to be away from home for a few days, why not check out one of these quality facilities?
La Jolla Pet Resort
The beautiful neighborhood of La Jolla is home to the swanky La Jolla Pet Resort. The staff at this pet hotel go out of their way to make sure that your pets stay healthy, happy, and entertained while you are away. Special care is taken to make sure no pets who arrive at the hotel are having any issues that may make them uncomfortable during their stay, and pets are welcome to bring their favorite toys and blankets. And, if your pet does need care, this resort is attached to La Jolla Veterinary Hospital.
Address: 7520 Fay Ave., La Jolla, CA 92037
Phone: (858) 454-6155
Hours: Mon – Fri 7:30 a.m. – 6 p.m.
Sat: 8 a.m. – 5 p.m.
Closed Sundays
Jennifer's Full Care Pet Service
While Jennifer's Full Care Pet Service may not boast a flashy website, the reviews from customers and her passion about animals says it all. She offers a wide variety of services in a comfortable environment that promises a vacation for your pet while you are away. She has special care for senior pets, as well as being bonded and insured. If you are looking for your animals to have a great time while you can't be near them, Jennifer's Full Care Pet Service is worth a look.
Address: 7868 Girard Ave. #5, La Jolla, CA 92037
Phone: (858) 454-8389
Hours: By appointment
North County Coastal Cat Boarding in San Diego
The North County Coastal Area with the beautiful seaside cities of Oceanside and Solana Beach has plenty of great cat boarding options to choose from, either in your home or at their facility. Our top picks are below.
Coastal Pet Sitters
Coastal Pet Sitters in Encinitas has been in the business of caring for the region's pets for over 10 years, and their professionalism shines through in their customer reviews. This San Diego cat boarding team can also watch your feline family in your own home, providing the least bit of discomfort or upset for cats who may not like to be away. They also offer a variety of other services for other animals.
Address: 1626 Caudor St., Encinitas, CA 92024
Phone: (760) 473-7176
Hours: By appointment
Club Pet
Club Pet's name suggests somewhere your kitty would have a great time. One of the homes of the best cat boarding in San Diego, this facility not only boards your pet and treats them like family, but they also have a vast variety of programs such as education and therapy and deal with a wide variety of animals. This place is experienced, and you know your pet will be well cared for.
Address: 6525 Helen Woodward Way Ste. A, Rancho Santa Fe, CA 92067
Phone: (858) 756-4117
Hours: Mon – Fri 7:15 a.m. – 5:30 p.m.
Sat: 7:15 a.m. – 4:30 p.m.
Sun: 10:15 a.m. – 4:30 p.m.
Alcala County Pet Resort
This swanky pet resort features something called the Kitty Ritz — a separate building specifically for cats with kitty rooms that have windows to the outside and plenty of space. There is special availability for cats who need more privacy, and each client gets up to thirty minutes of one-on-one playtime. And while by no means would we call this cheap cat boarding in San Diego because of the quality, the prices for boarding days are extremely reasonable.
Address: 1273 Crest Dr., Encinitas, CA 92024
Phone: (760) 436-6619
Hours: Mon – Fri 8 a.m. – 6 p.m.
Sat: 9 a.m. – 5 p.m.
Sun: 12 a.m. – 5 p.m.
North County Inland Cat Boarding in San Diego
North County Inland is much more spread out than the coastal areas of San Diego and has a high number of excellent boarding places throughout the various cities. Here we've narrowed it down to three excellent choices for taking care of your kitty friend while you take care of business.
Petville Pet Hotel
Petville Pet Hotel is a very large, clean, and inviting space that will leave no doubt in your mind that your pet is being given the very best of care. The cat area is separate from the dog area, climate-controlled, and very spacious, with a wide variety of amenities available such as grooming and extra playtime. Your kitty can have a spa treatment, or simply relax in a friendly, home-like area.
Address: 1049 E. Mission Rd., San Marcos, CA 92069
Phone: (760) 745-2759
Hours: Mon – Fri 7 a.m. – 6 p.m.
Sat: 8 a.m. – 4 p.m.
Sun: Closed
VCA Acacia Animal Hospital and Resort
If your furry friend needs some kind of procedure done, the VCA Acacia Animal Hospital and Resort is the place to keep them very well taken care of. This resort is part of a pet hospital that offers services on top of veterinary care such as acupuncture and senior pet care. VCA is associated with worldwide charities for helping pets in need, so you know this staff cares about your cat like you would.
Address: 655 W. Citracado Pkwy., Escondido, CA 92025
Phone: (760) 745-8115
Hours: Mon – Fri 7 a.m. – 6 p.m.
Sat: 8 a.m. – 5 p.m.
Sun: Closed
The Animal Keeper
The Animal Keeper has multiple San Diego cat boarding locations, and a page full of testimonials for each that will give you a great idea of how well this place takes care of your beloved furchild or children. There is a virtual tour available on the website so you can see the facilities before you ever set foot in them, where you can see the cat area with plenty of sunlight to lounge in and space to play.
Address: 12280 Oak Knoll Rd., Poway, CA 92064
Phone: (858) 748-9676
Hours: Mon – Fri 7 a.m. – 7 p.m.
Sat: 8 a.m. – 5 p.m.
Sun: 8 a.m. – 4 p.m.
Central San Diego Boarding in San Diego
Central San Diego is always a busy place, with busy people, whether it's for business or pleasure. Rest assured that your feline family member will be well cared for in one of these facilities for short or long-term cat boarding in San Diego.
Paradise Pet Care
You may be aware of the many San Diego pet friendly hotels, but when you want your pet to be able to have a home experience while you are away, Paradise Pet Care should be among your first choice. This company focuses on in-home pet sitting, so your cat can stay in their own space and be cared for, no matter their needs.
Address: 2643 Tokalon St., San Diego, CA 92110
Phone: (858) 333-6820
Hours: By appointment
Fur The Love Of Your Pet
A quirky name doesn't take away from the level of care the staff provides for your pet in whatever style you need it, whether that is boarding, care in your own home, or even just someone to check in on your pet a couple of times a day. They will even clean up after your pet in your home when necessary and send regular updates and photos at the owner's request.
Address: 3503 Wisteria Dr., San Diego, CA 92106
Phone: (619) 552-2267
Hours: Mon – Sat 7 a.m. – 7 p.m.
San Diego Cat BNB
What could be better than a bed and breakfast hotel for cats? Absolutely nothing. A lifelong cat lover runs this wonderful facility and has on-call contact with vet techs. This cat hotel provides private space for kitties who need it, but it also offers the free run of the whole house for kitties who play well with others. The passion of the owner as well as five-star reviews let you know you are getting quality.
Phone: (619) 736-1439
Hours: By appointment
East County Cat Boarding in San Diego
East County is a land of smaller towns and more rural areas, but it still offers some very good choices for boarding your meowing wonder. Turns out pets are treated like royalty (as they should be) everywhere in San Diego!
Spring Creek Kennel and Cattery
Cats have the option at this facility to have a room with a window and get a private space away from canines that might cause anxiety and fright. There is a large cat playroom with trees and toys galore, and if your kitty needs some kind of grooming services, all of that can be provided in comfort.
Address: 9279 Campo Rd., Spring Valley, CA 91977
Phone: (619) 463-1722
Hours: Mon – Fri 7 a.m. – 7 p.m.
Sat: 9 a.m. – 5 p.m.
Sun: Closed
Furry Friends Luxury Pet Resort
This resort has been pampering pets since 2007 and is located next to a veterinary hospital, so you know your pets will be close to anything they might need. The focus is on a stress-free, calm environment for your cat while they relax in their own private kitty condo or enjoy playtime with tons of climbing and toys and even an interactive TV with fish and bird videos.
Address: 8790 Cuyamaca St. Suite G, Santee, CA 92071
Phone: (619) 562-2326
Hours: Mon – Fri 7 a.m. – 12 p.m. and 2 p.m. – 6 p.m.
Sat and Sun: 8 a.m. – 12 p.m. and 2 p.m. – 6 p.m.
PURRology SPaw and Retreat
The super cute name of this kitty retreat is just a minor feature of everything this facility offers to cats. Completely dog free, this space is perfect for cats who are specifically skittish around the sounds or smells of canine companions. Full boarding services with different kinds of rooms are available, with built-in playtime and daily health checks of your companion to assure they are well and happy.
Address: 9730 Cuyamaca St. Suite D, Santee, CA 92071
Phone: (619) 486-6726
Hours: By appointment
South Bay Cat Boarding in San Diego
South Bay with its beautiful beaches, bays, and preserves is an ideal place for any animal of the region to call home. These reputable San Diego cat boarding facilities are ready to care for your feline family member as their own.
Precious Pet Care San Diego
Precious Pet Care offers in-home cat sitting services with as much (or as little) attention involved as your cat might want. This wonderful staff will do everything needed for your pet, including playtime, litter box cleanout, even administering medications to your pet as needed. For instance, using CBD for cats is on the rise thanks to its known health benefits, and Precious Pet Care can help provide any level of care your kitty needs.
Address: 5361 Roswell St., San Diego, CA 92114
Phone: (858) 433-5063
Hours: By appointment
Camp Schultz Boarding Kennel
Camp Schultz specializes in ensuring each pet has plenty of space to play or relax as much as they might want. This facility is not large, but it makes up for it in the one-on-one care that they can offer to your furry friend. The staff lives on-site, so you can assure 24/7 care of your animals while you are away.
Address: 5540 San Miguel Rd., Bonita, CA 91902
Phone: (619) 475-5205
Hours: Mon – Sat 7 a.m. – 11 p.m. and 2 p.m. – 6 p.m.
Sun: Closed
Cat Boarding FAQs
How long can you leave a cat in boarding?
While most facilities will work with you on the number of days you need, it is not recommended to leave a cat without your presence for more than a week. Any longer and they may stress about not seeing you.
What should I bring when I board my cat?
If your cat is taking any medications or requires special food, those are essential to bring for the boarding process. Also, a familiar toy, blanket, or something similar may help your cat enjoy themselves without you while necessary.
Is it better to leave a cat at home, or board it?
Usually, a cat will prefer to be in its own familiar environment. Staying at home with their own toys, litterbox, and feeding area will be less stressful and more of a relaxing time for your pet. However, your pet may also enjoy their time with a different space to play and companions to play with. Base this on your cat's personality.
How much does it typically cost to board a cat?
The average cost is $25 a night to board a cat. This can vary by facility, services chosen, length of board, and other considerations.
Conclusion
Boarding your feline friend while you are away doesn't have to be a stressful affair for either of you. No matter the reason for your departure out of San Diego, rest assured that with one of these great facilities your pet will be cared for as you would care for them while you're out of town. They may even see it as a vacation as much as you do! And while you've got peace of mind that your cat is happy and pampered, check out these amazing flights and vacation deals in San Diego.
About the Author: When not hiding behind a laptop, Cara Becker can be found asleep or exploring the wide world of interesting things, like how to bake the perfect cheesecake and where to find the best waterfalls. If you're interested in exploring a food you've never tried or learning a word you don't know, please share your wisdom with her on her LinkedIn profile.