Discover & Experience the Cove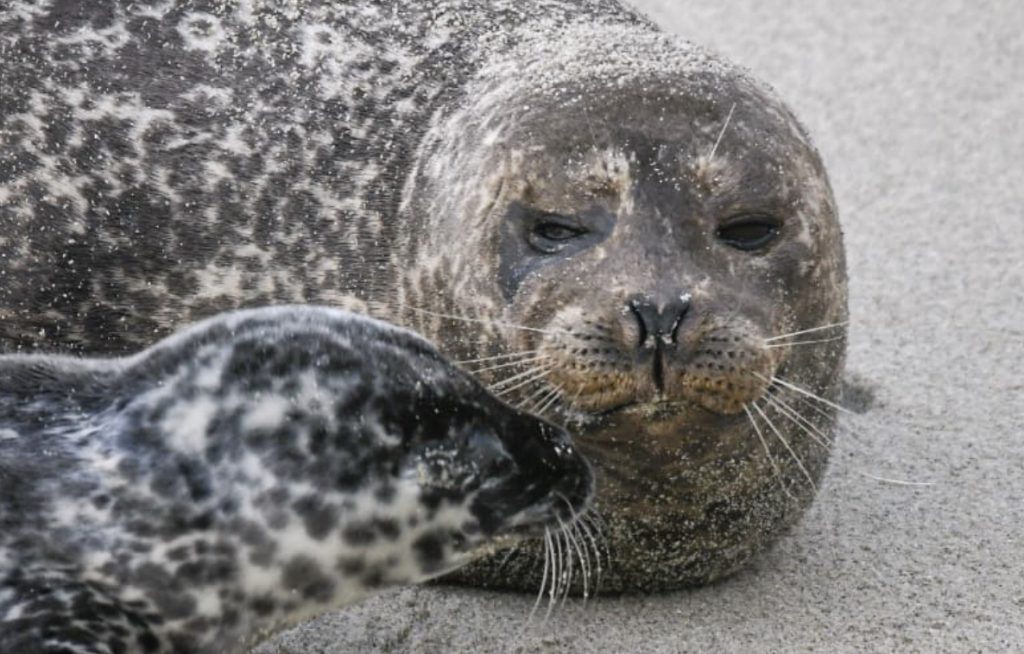 La Jolla Cove is unquestionably a delight for all of your senses. From the salty scent of the ocean brine on the air to the delicate spray of the water wafting off the cresting waves, it truly is a wholly immersive experience that absolutely must not be overlooked. However, while it's one thing to say that La Jolla Cove is breathtakingly beautiful, it's another one entirely to actually witness it for yourself. Don't believe us? Check out this amazing 4K drone footage of our stunning turquoise waters and inviting golden-sand beaches.
Use Your Senses
Of course, as incredible as this footage is, it's only a taste of what La Jolla Cove has to offer to its guests. Not only will you want to bring your sense of adventure with you, but you'll also want to make sure you don't forget to bring your five basic human senses, as well. Once you experience everything our little corner of the world has to offer, we promise that you'll never want to leave!
Sight
View this post on Instagram
One of the first things you'll notice when you visit La Jolla Cove is the impossibly clear aquamarine waters of the Pacific Ocean, stretching out almost to eternity on the horizon. Once you pry your eyes away from it, though, guide your gaze up to the azure skies overhead and take in the fluffy white clouds drifting lazily right above you. 
But please don't let the seemingly endless expanse of blue distract you from the other vistas of La Jolla Cove, though! The warm beige sand and the vibrant green grassy knolls complement the water and the sky perfectly, and the wide, happy grins you'll see on the other visitors's faces will surely put a smile on your own face, too. And if you glance up at the bluffs, you'll see our famous La Jolla seals sunning themselves as they loll on the craggy outcroppings, fully rewarding your eyes for their inquisitiveness. 
Sound
View this post on Instagram
While at La Jolla Cove, you'll want to make sure that you take a moment to close your eyes and simply let the sounds of the beach wash over you with their harmonious notes. Immerse yourself in the soft roar of the ocean as it rushes in to greet the sand, and revel in the quiet splashes of the waves crashing onto the beach. In the distance, you'll be able to hear the sharp vocalizations of the seals barking on the rocks.
It won't be just the sounds of nature greeting your ears, though. You'll also hear the low murmurs of people talking among each other and the jubilant shouts of children playing on the grassy fields, followed by their tinkling laughter. And of course, you won't be able to ignore the strident calls of the seagulls swooping overhead, either.
Smell
View this post on Instagram
The scents of La Jolla Cove are both distinctly unique and comfortingly familiar, and the smells of the beach will infuse you with a sense of tranquility. The salty ocean water will tickle your nose as you take in deep breaths of air into your lungs, and directly beneath it will be the undernotes of pungent kelp. If you're particularly observant, you may also be lucky enough to catch a whiff of the fragrant sea lavender that dots the cliff faces, filling your nose with their trademark perfume.
Taste
View this post on Instagram
The bounty of unique flavors and tastes which can be found here at La Jolla Cove is completely unparalleled. Of course, you can reasonably expect to sink your teeth into fresh seafood (caught just this morning!) — at Eddie V's Prime Seafood, but that's not the only dining you'll encounter here. You'll also be able to experience a variety of potent but delicious cocktails at George's at the Cove, fine Italian cuisine La Dolce Vita Ristorante, and authentic Mexican plates at Jose's Courtroom. 
When you're done filling up on this hearty and savory fare, why not take a stroll down the block to treat yourself to one of the delightful pastries that can be found at Sugar and Scribe Bakery Fine Food? That said, any of the tempting bakeries that line the oceanfront will hit the spot for dessert. Or if you're looking for something a little bit lighter, why not dip into one of our quaint gelato shops, such as Bobboi Natural Gelato, for a scoop or two?
Touch
View this post on Instagram
Why should your other senses have all the fun when you take a visit to La Jolla Cove? Your sense of touch will be blessed with numerous unique sensations and textures, such as the sun-baked sand beneath your toes and the balmy ocean breeze coming off the Pacific Ocean. The soothing heat of the sun's rays caressing your skin will be like a warm embrace, soothing you with its gentle touch. Don't be afraid to roll up your pant legs and wade into the beckoning waters to allow its coolness to bathe your calves, either.
A Hidden Gem in La Jolla
View this post on Instagram
Between the myriad of things to experience while here, to the tantalizing wonder it'll bring to all five of your senses, your La Jolla itinerary would be incomplete without a side excursion to La Jolla Cove. Whether you're a solo traveler or you're coming here with your entire family, it really does have something for everyone. From the gorgeous waters to the exquisite dining — and everything in between! — its splendor truly speaks for itself. Once you experience it for the first time for yourself, we guarantee you: you'll definitely want to come back again and again!
About the author: When Karyl Trejo isn't writing articles about health and fitness, you can find her hanging out with her husband and two cats on the beautiful Central Coast of California, chipping away at her next science fiction novel. If you want to hit her up for her favorite chocolate chip cookie recipe or swap running tips with her, you can find her LinkedIn here.
The banner photo for this article is courtesy of @nickipedia_ on IG.