All Work and No Play is Never Dull With These Coworking Spaces in North County San Diego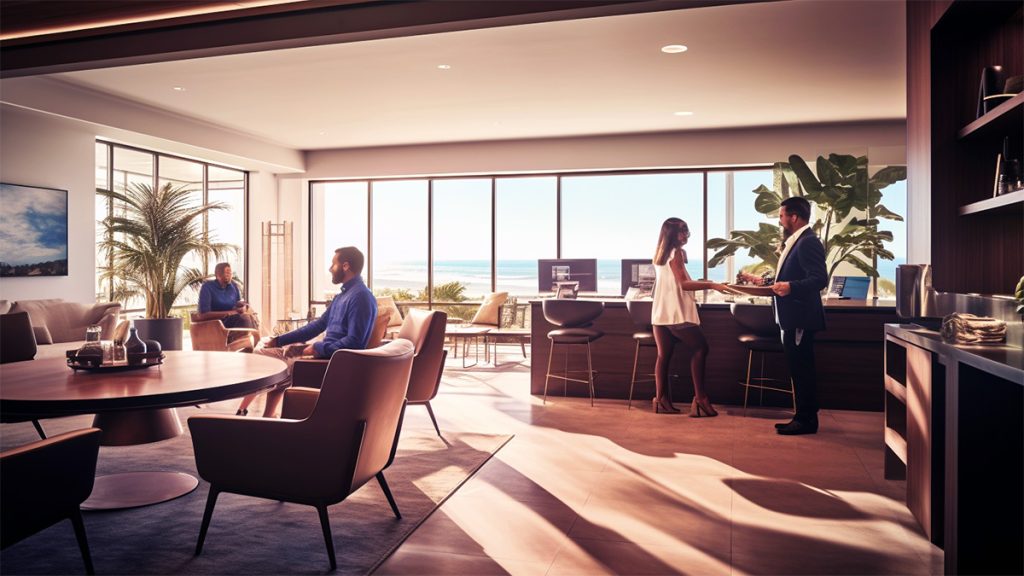 Are you tired of working from home or in coffee shops? Do you crave a professional environment to boost your productivity and network with like-minded individuals? Look no further than these coworking spaces in North County, San Diego! 
These shared workspaces are becoming increasingly popular, especially for remote workers. And luckily for those in North County San Diego, plenty of options are available. In this blog post, we'll explore the benefits of coworking spaces and highlight some great places to work remotely in the area. Get ready to say goodbye to distractions and hello to inspiration!
What is a Coworking Space?
With the fallout during the pandemic, we saw a slew of workers turning traditional office work on its ear. As a result, coworking spaces have become a popular option for remote workers who are looking for an alternative to traditional office environments. A coworking space is a shared workspace where individuals from different professions can work together in a collaborative environment.
Benefits of Coworking Spaces
One of the main benefits of coworking spaces is the sense of community they provide. Remote workers often struggle with isolation and loneliness, but working alongside other professionals in a coworking space creates opportunities for socialization and networking.
Coworking spaces also offer flexibility, as many locations offer 24/7 access to their facilities. This means that remote workers can choose when and where they work without being tied down to typical office hours or locations.
In addition, most coworking spaces come equipped with amenities such as high-speed internet, printing services, conference rooms, and kitchen areas. These resources make it easier for remote workers to stay productive and focused on their tasks throughout the day.
How to Find Coworking Spaces in North County San Diego?
Aside from checking out coworking spaces in North County, we've hand-picked for you here; you can always do a search on the internet.  But how do you really know those offices are right for you? Your best bet for finding and reserving remote office space is to use a desk booking app. This clever phone app shows you which desks are available in your area, book your desk, and even allows you to share with coworkers through the app.
Now that you've got the deets on what they are, their benefits, and how to find them, let's take a closer look at coworking spaces in North County, shall we?
Coworking Spaces in Oceanside
Oceanside is a thriving coastal city in North County, San Diego, with a growing remote work community. For those working remotely, finding the right workspace can be challenging, but Oceanside has some great coworking spaces that cater to this need, and here are a few.
Co-Work at Tower 7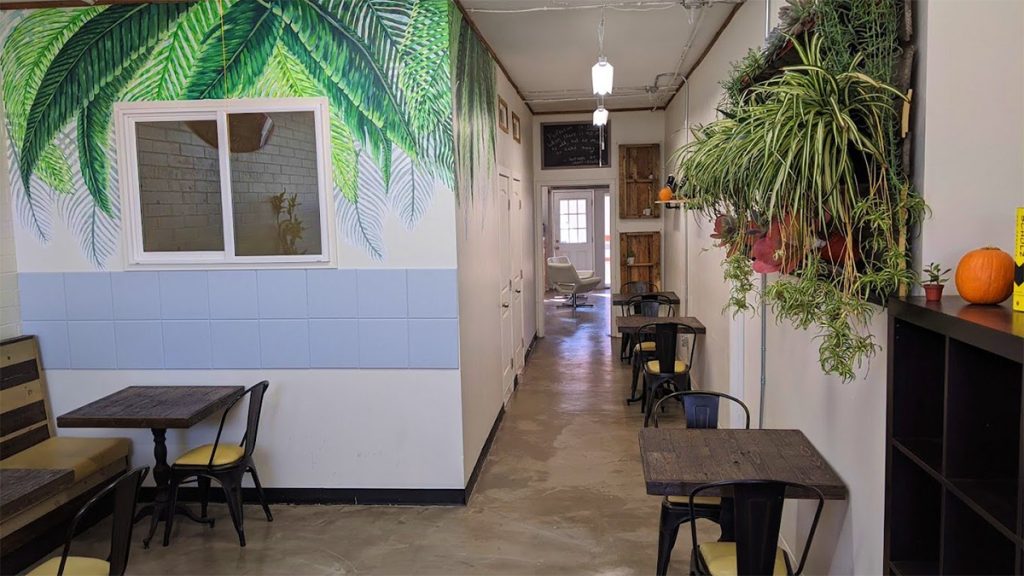 This unassuming space offers a lot of charm and inspiration for your workday.  They have a community kitchen, private offices, and outdoor workspaces too.  High-speed internet and conference rooms, printers, and scanners are provided.  Oh, and did we mention it's only 3 blocks from the beach? Who said you can't surf on your lunch break?
Address: 821 S Tremont St, Oceanside, CA 92054
Phone: (760) 385-8452
The Station
These clean, inviting offices are just the ticket for short-term or long-term remote work rentals. The Station has everything you need to be productive, including high-speed internet, air conditioning, and free coffee and water. It's close to shops and the beach too. Membership has perks with 24/7 access and free parking.
Address: 1821 S Coast Hwy, Oceanside, CA 92054
Phone: (442) 500-4332
Coworking Spaces in Escondido
Vibrant, eclectic, and inspiring, Escondido offers numerous coworking spaces to cater to remote workers. Escondido has got you covered whether you are an entrepreneur, freelancer, or remote employee seeking a comfortable and professional workspace.
The Synergy Centre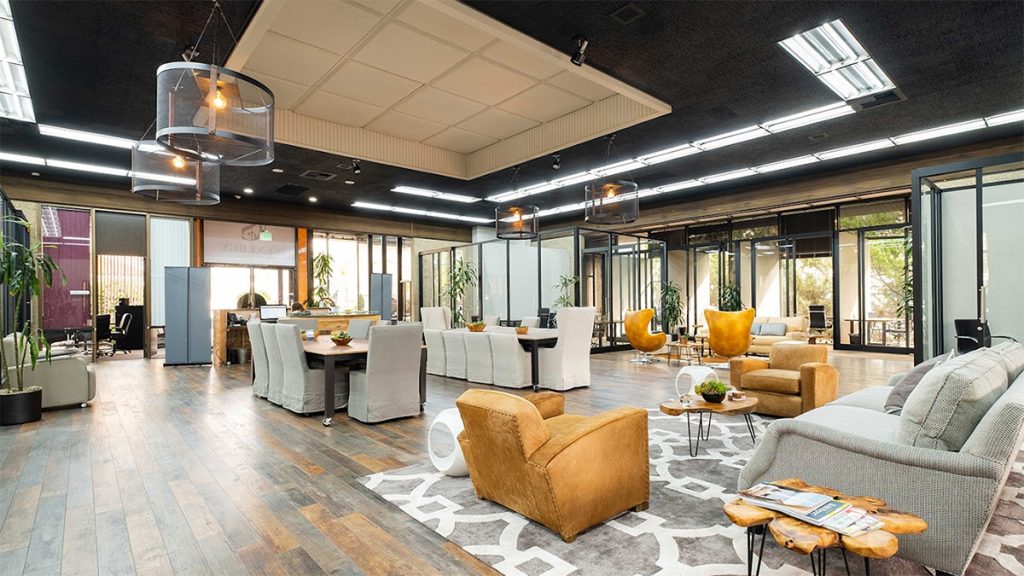 This is a spacious accommodation for remote workers with over 30 spaces geared toward more corporate workers. They offer private and shared rooms and everything you need to complete that big project. From the internet to private phone booths for ideal conferencing – Synergy will boost your productivity. They also have flexible rental programs for short or long-term needs.
Address: 140 N Escondido Blvd, Escondido, CA 92025
Phone: (760) 781-1393
LocalHub
Set in a modern, industrial atmosphere, this hip coworking space in North County is a dream to work in. They offer flexible office rental space plans and provide you with all the usual suspects such as internet, printers, etc. They also have comfy lounging areas so you can brainstorm with co-workers either online or in-person.
Address: 201 E Grand Ave #2A, Escondido, CA 92025
Phone: (760) 525-4822
Coworking Spaces in Encinitas
If you're unfamiliar, Encinitas is a quaint beach town in North County San Diego. It's known for its laid-back and creative atmosphere, making it an ideal location for remote workers to find coworking spaces.
Corah Workspace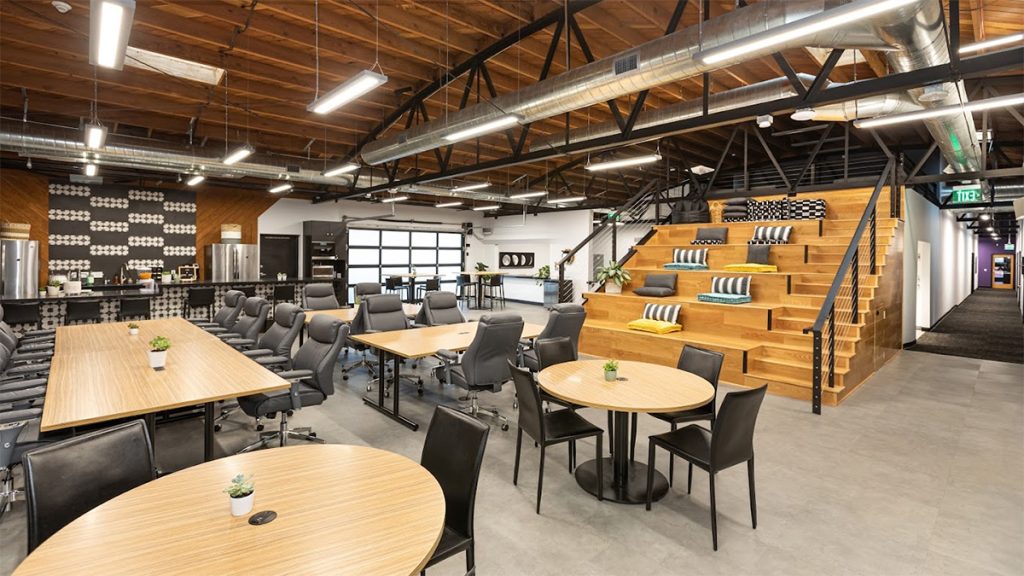 With loads of amenities and tons of flexible rental plans, Corah Workspace in Encinitas is a full-service solution for all your working needs. They have state-of-the-art equipment, including a commercial kitchen, a modern shower, private phone booths, conference rooms, and more. Moreover, their cleaning crew keeps workspaces and bathrooms sparkling clean
Address: 374 N Coast Hwy 101, Encinitas, CA 92024
Phone: (877) 267-2497
The Hive
This is part of the Leichtag Foundation Initiative, and it encourages community members to gather, exchange ideas, and attend various social meetings. The Hive also has coworking spaces that are both affordable and comfortable.  You have access to everything required to work productively and communal conference rooms and break rooms.
Address: 441 Saxony Rd, Encinitas, CA 92024
Phone: (760) 929-1090
Coworking Spaces in Poway
Poway is a suburban city that has been recently gaining popularity among remote workers and entrepreneurs, thanks to its affordable living costs, low crime rates, and access to various coworking spaces such as these:
Poway Coworking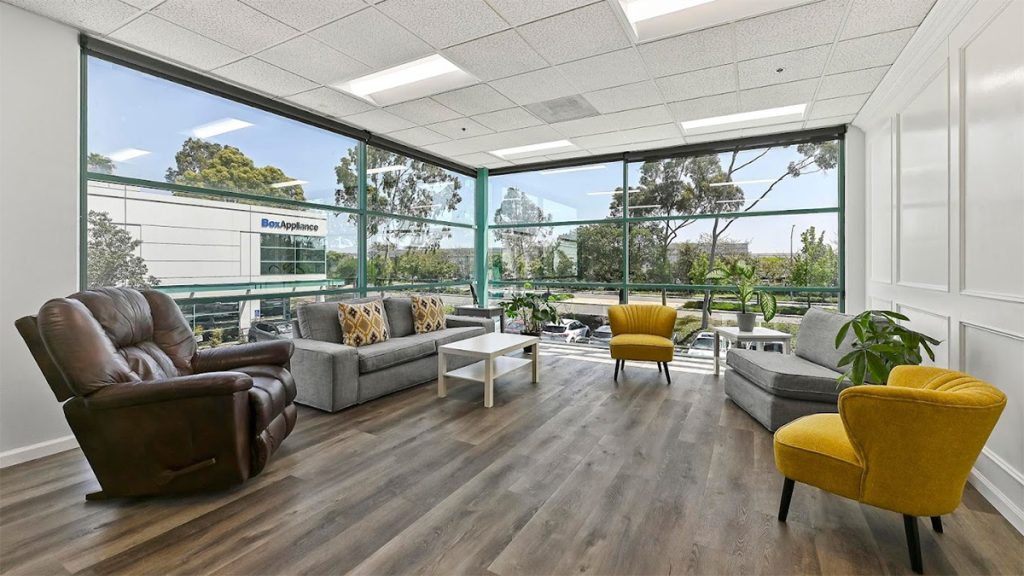 If you're looking for a workspace that truly has it all – this is it.  They have the requisite furnishings, equipment, necessities needed to work efficiently, and other amenities. What sets Poway Coworking apart is its Little Hammer Bar, where you can host events for clients or co-workers. They also have space for podcasting and filming videos.
Address: 13831 Danielson St, Poway, CA 92064
Phone: (707) 302-4664
SmallOffices4Rent
The name says it all. This is a simple coworking space and while the offices are smaller, they are all private and equipped with everything you need to get your work done. Their private suite numbers match USPS mailboxes, so you can receive business mail at the location. Free parking, ultra-fast WiFi, and 24/7 accessibility is also available.
Address: 13250 Kirkham Way, Poway, CA 92064
Phone: (760) 944-7131
Conclusion
In closing, we hope we pitched a convincing argument for taking advantage of coworking spaces in North County San Diego.  Of course, these are just a sampling of our top picks. In reality, remote workers have a plethora of coworking spaces to choose from in this area. With options like shared workspaces, private offices, flexible plans, and amenities catering to every individual's needs, you cannot go wrong.
So, if you're fed up with working from your home office or the local coffee shop just isn't cutting it anymore, consider trying out one of these fantastic coworking spaces in North County San Diego. You won't regret it!