A Day Trip to La Jolla with Kids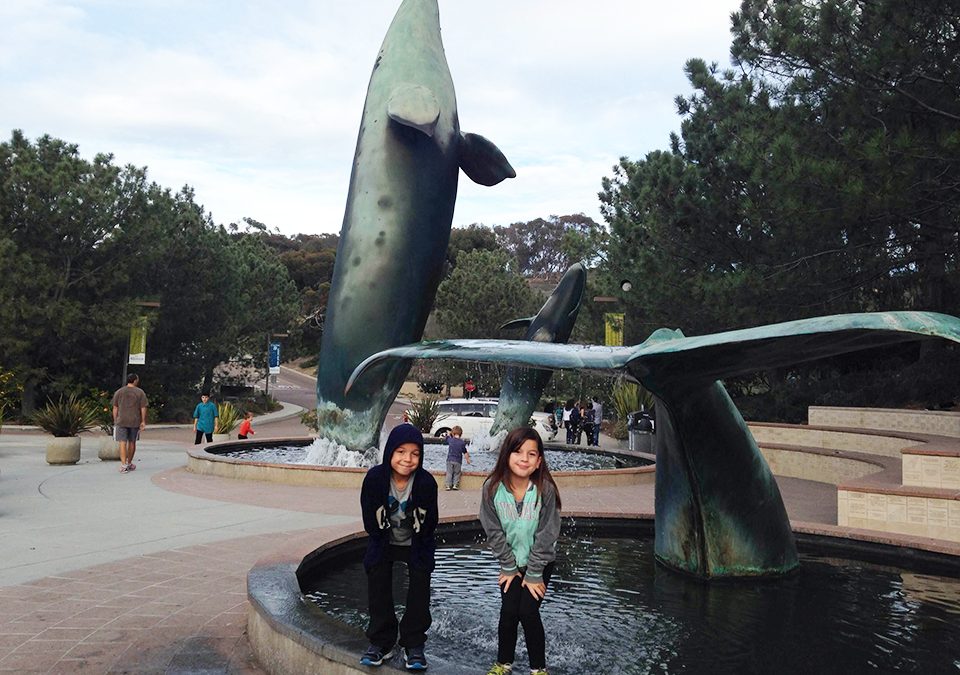 A Day Trip to La Jolla with Kids
by Day Tripping Mom
My children and I are always up for an adventure. We are always looking for a new place to explore. One of my favorite places to visit with my husband is La Jolla. It has amazing restaurants, spectacular views and fantastic shopping. It also happens to be a great place to visit with the entire family.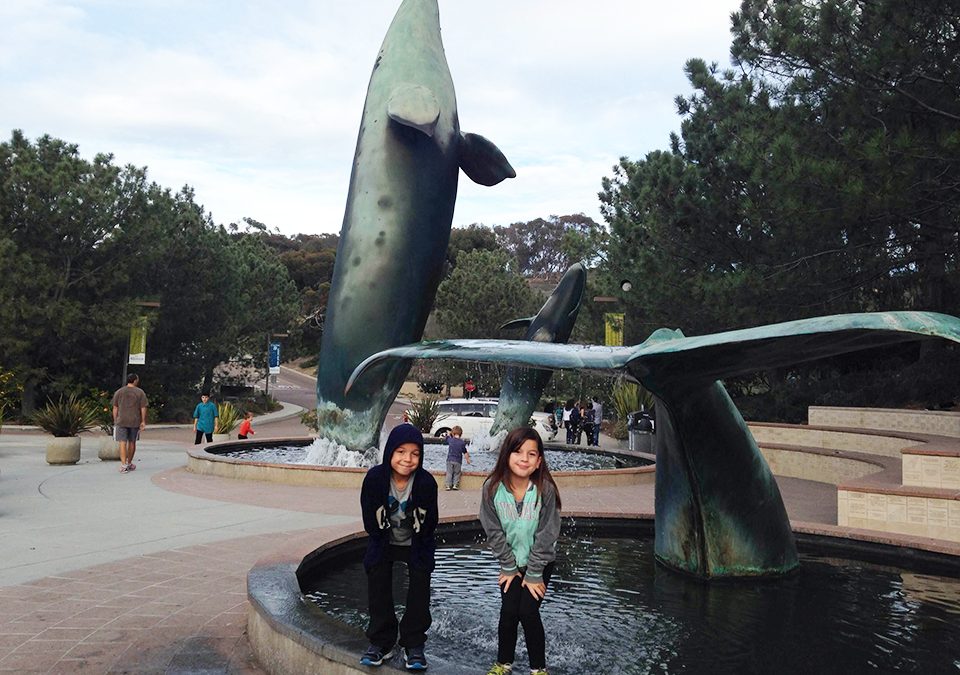 It's conveniently located and only an hour or two from most of Southern California. We decided we needed a visit to La Jolla . We jumped in the car and headed down South for a wonderful adventure. Our first stop was at world renowned, Birch Aquarium.
The Birch Aquarium at Scripps Institute of Oceanography is nestled on an ocean bluff and overlooks beautiful La Jolla Shores. We parked our car in the aquarium's adjacent parking lot(which had plenty of parking and was complimentary) and walked over to the entrance of the beautiful aquarium. From the moment we walked in we were greeted by a friendly volunteer who was tickled by my kids excitement. She offered us a map and encouraged us to explore the Hall of Fish. It was the perfect suggestion for our family. The kids loved learning about the different ocean life that inhabits the beautiful Pacific Ocean.
The aquarium is interactive and the kiddos really enjoyed themselves throughout the aquarium. Although I have to say that they were very biased towards the California Climate Newsroom Exhibit. They had the opportunity to film themselves on the news and they literally spent an hour "reading" the news. They had an absolute blast. I enjoyed the beautiful grounds and spending a lovely afternoon with my family. We ended our visit enjoying the view of the La Jolla Coastline from the aquarium benches and enjoying some snacks from the aquarium's, Splash Café.
After an enjoyable time at the Aquarium we headed down to the village. We spent an hour wondering the shops and walking along the beach. We finished with dinner at the quaint at Girard Gourmet in the heart of the village. Girard Gourmet is a European Deli and Bakery and home to some incredible food. Girard uses local organic fruits and vegetables. Everything tasted fresh and my very picky eaters enjoyed every bit of their meals. We ordered made to order sandwiches, salads, and of course desserts! Their cupcakes and tarts are worth every calorie.
We enjoyed every moment of our adventure in La Jolla and can't wait to go back. It is the perfect place to visit!