Dinner Cruises in La Jolla and San Diego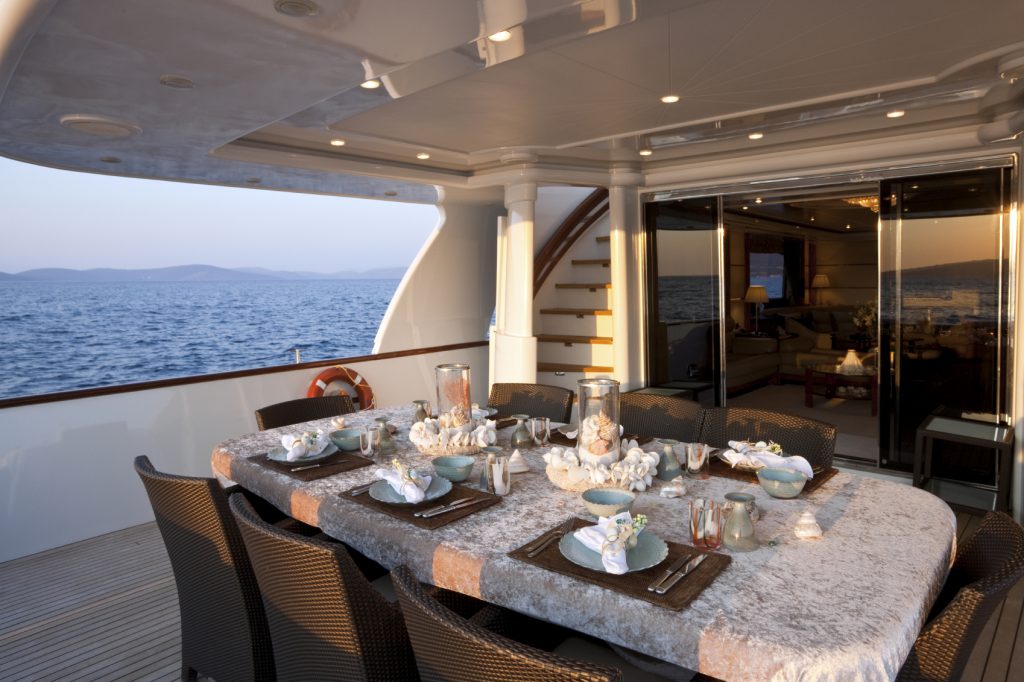 Dinner Cruises
There's a certain "Je ne sais quoi" about dining on a cruise ship, especially when accompanied with champagne! Experience the epitome of luxury dining on a cruise ship near La Jolla. There aren't ships that leave directly from this town, but we've outlined the nearest and best ones for you below.
Hornblower Cruises & Events
This is the main-name company for cruises in San Diego and all the cities surrounding it. Several companies offer fine cruises, but not many host such dinner opportunities. Hornblower cruises take you on a tour of the beautiful San Diego downtown and Coronado areas. They offer regular dinner cruises, as well as ones on special occasions like Christmas Eve and New Year's Eve.
Most of the dinners on the larger boats are buffet-style and include an array of desserts. Many also include unlimited water, coffee, orange juice and (even) champagne! You also have the option of booking dinner for a smaller boat, which is ideal for a more intimate setting or private celebration. These are more of a 3-course dinner style. If you pre-order champagne, they'll have it chilled and waiting for you upon arrival, plus a surprise dessert for any birthday guests.
Aolani Catamaran Sailing
This company, smaller and more intimate than Hornblower, offer dinner cruises that are privately booked. This means that if you book the ship, it's guaranteed it's just you and your party on it, which makes it an intimate experience great celebrating family reunions, birthday parties, anniversaries or corporate dinners! Because you can move about the boat between food and drinks, it's easy to mingle with the other guests on board. Also, because the boat is run and own by a San Diego local, they truly know the city like the back of their hand. You'll be in good hands with Aolani!
Flagship Cruises & Events
Flagship prides itself on letting its guests escape from the worries of the everyday and simply luxuriate on its cruises. Book a dinner on a luxury yacht where you'll be greeted and handed champagne as you walk on the boat before your dinner. What are the dinner options?
There's a nightly cruise that lasts two-and-a-half hours, as well as a special Wine Wednesday Dinner and Sunday Prime Rib Dinner each week. Flagship is also the king of holiday meals, hosting wonderful celebrations such as Valentine's Day Dinner, Easter Brunch, Mother's Day Brunch, Father's Day Brunch, Father's Day Prime Rib Dinner, Thanksgiving Dinner, Parade of Lights Dinner and Christmas Eve Dinner. Each of these festive meals is catered specifically to the holiday, so you'll be getting a menu that's been carefully thought out.
Some of these meals the tables are set up for 4 or more people. This means that if you and your husband go on board, you may be sat with another couple. For those who enjoy socializing and meeting new people, this can add a fun element to the meal.
Whether you're a local or visiting, dining on the Pacific Ocean is something you'll regret not trying at least once. Book a cruise, and simply let your crew take care of the rest!