Drug Detox in San Diego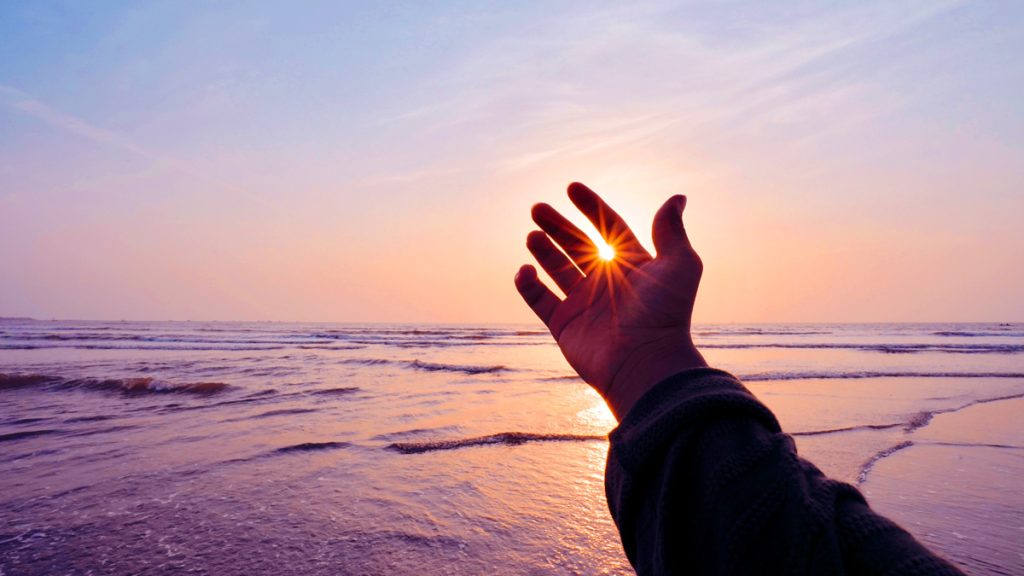 The world can be complex and even painful sometimes, which can pull you deep down into the darkness, from where you may feel that you'll never rise up again. Illicit substances (such as drugs and alcohol) are one such thing. The immense pleasure that's seemingly promised from using these substances can attract many people, getting them addicted extremely fast. 
However, the fact is, nothing truly comes easy – including pleasure. As you might already know, prolonged drug use can severely damage all parts of your body and even increase the risk of getting serious illnesses. Even short-term or seemingly "small" overdoses can cause great negative side effects. The relationships with family, work, and friends can also be negatively impacted.
Detox in San Diego & Getting the Care You Need
If you're among the millions of people who are struggling with substance abuse disorder (SUD), you're not alone. A UNODC world drug report of 2021 stated that 13% of the global population suffered from drug use disorders. If you are one of them, it's time to get professional help, as overcoming drug addiction by yourself can be nearly impossible. 
Luckily, plenty of high-quality and affordable options are available, including rehabs that accept Ambetter insurance, Ambetter mental health coverage, or Ambetter coverage. Because of this, getting the care you deserve can put you back on the path to recovery, but without breaking the bank or otherwise financially exhausting you
Top Drug Detox Centers in San Diego
With drug detox (which focuses on reversing the physical damage of the drugs), and drug rehab (which involves learning to battle the mental addiction), you can start to feel better every day. The exact process and the time it takes will vary by individual. The question of how long does rehab take is a complicated and lengthy one. 
It is best to have patience and recognize that recovery is a process, and no two people will recover at the same pace. If you've been struggling with substance abuse disorder, let your journey of overcoming your drug addiction start today. Below are some of the best places for drug detox in San Diego, giving you plenty of options to choose from – so whether you live in Escondido or Fairbanks Ranch, detox is available for you.
La Jolla Drug Detox
If you live around La Jolla, below are some of the top drug detox and rehab centers in this neighborhood. Feel free to read about them and check them out.
La Jolla Recovery
Your situation is unique from all others, and La Jolla Recovery takes that fully into consideration, giving you specific services addressing all your personal needs. Furthermore, they have 12 years of experience in drug detox and rehab, with long-term programs and advanced addiction treatment. Located near the Village of La Jolla, their team of mental health professionals is ready to help you start your recovery process.
Address: 7632 Herschel Ave, La Jolla, CA 92037
Phone: (858) 206-8148
Hours: Open 24/7
Northbound Treatment Center | Alcohol & Drug Rehab San Diego
Tucked away in the La Jolla Alta neighborhood, Northbound Treatment Center is a fantastic place for drug detox in San Diego. Their friendly and licensed recovery specialists will take care of you every step along the way and make it as stress-free as possible. Your recovery plan will be highly customized based on your situation, and the entire environment is designed to be relaxing. There are many recreational activities such as yoga classes to partake in, too.
Address: 7924 Ivanhoe Ave. Ste. 7, La Jolla, CA 92037
Phone: (866) 311-0003
Hours: Open 24/7
Practical Recovery
If you're looking to recover from SUD, look no further than Practical Recovery. This detox in San Diego provides a unique, self-empowering approach to overcoming drug addiction. Things are more evidence-based and the majority of the recovery effort consists of you. Furthermore, in addition to their brick-and-mortar location in the La Jolla Alta neighborhood, they also offer an online option because they understand that some may be wary of rehabilitation facilities or may not have transportation.
Address: 8950 Villa La Jolla Dr. a220, La Jolla, CA 92037
Phone: (800) 977-6110
Hours: Mon – Fri 8 a.m. – 6:30 p.m.
Closed Sat & Sun
North County Coastal Drug Detox San Diego
There are many San Diego drug detox centers out there, but no matter where you live, there is always one that is sure to be close by. Below are some detox centers in the North County Coastal region.
AToN Center
Located in the Encinitas neighborhood, the AToN Center provides top-tier services and leisure activities. Expect to connect with others and be relaxed. They have a clinician to resident ratio of 1 to 2, allowing daily individual therapy and treatment. It also offers a 12 Step or non 12 Step rehab program, with all kinds of therapy and counseling. During your free time, have fun with their on-site gym and weekly exposure activities.
Address: 3250 Country Rose Cir., Encinitas, CA 92024
Phone: (888) 640-9709
Hours: Open 24/7
SHORELINE Sober Living | Sober Living San Diego
As its name suggests, activities regarding the sea and beach are one of the many great things that SHORELINE Sober Living offers. Tucked away in the Carmel Valley neighborhood, they believe in an active lifestyle, have a supportive and robust community, and maintain that you will never be alone in your recovery process. Find guidance and interact with others and have plenty of fun practicing yoga, hiking, surfing, relaxing on the beach, and visiting the San Diego Zoo.
Address: 13334 Tiverton Rd., San Diego, CA 92130
Phone: (866) 281-4803
Hours: Open 24/7
West Coast Ketamine Center
Hope and relief should never be denied to someone suffering from addiction or other mental health issues, and West Coast Ketamine Center maintains this mindset firmly. They offer innovative and cutting-edge treatments for depression, addiction, PTSD, OCD, and many other mental disorders at their Carmel Valley facility. The positive effects of ketamine treatment can almost be seen immediately after administration via intravenous infusion. Everything will be guaranteed safe and comfortable by their highly trained professionals.
Address: 12625 High Bluff Dr. #301a, San Diego, CA 92130
Phone: (619) 648-2375
Hours: Monday – Sunday 8 a.m. – 8 p.m.
North County Inland Drug Detox San Diego
Apart from North County Coastal, North County Inland also offers plenty of rehab centers. Feel free to explore them below.
Harmony Grove Recovery | Inpatient Drug Rehabs San Diego California
Luxury treatments and quality individualized care are provided by the care professionals at Harmony Grove Recovery. This Coronado Bay Point neighborhood facility also has treatment services for people of all ages, including children, adolescents, and adults. With many therapy programs such as detoxification, outpatient, and residential inpatient, you can expect to improve and learn more about your situation. Plenty of insurance policies are accepted, and their dedicated team will guide you through the entire recovery process and beyond.
Address: 21734 Amble Dr., Escondido, CA 92029
Phone: (760) 697-0497
Hours: Open 24/7
The Fellowship Center
Helping people recover from alcohol and drug addiction since 1963, The Fellowship Center provides plenty of resources and care for a person to begin a new, healthy life. Each individual is treated with a unique approach, and they offer residential or non-residential treatments as well as sober living. Their flexible programs at their Amesbury Court neighborhood clinic can help rebuild love and trust and make you start feeling better in no time.
Address: 737 E Grand Ave., Escondido, CA 92025
Phone: (888) 533-9555
Hours: Mon – Fri 9 a.m. – 5 p.m.
Closed Sat & Sun
Pemarro Recovery
As a non-profit organization, Pemarro Recovery provides affordable, effective, and personalized treatments for detoxification. In a peaceful and natural environment in the Rancho Santa Teresa neighborhood, patients will feel welcomed and relaxed. They use evidence-based treatment and focus on building motivation and trust. Short-term residential services usually last from 14 to 21 days. Their certified staff will guide you through every step.
Address: 1482 Kings Villa Rd., Ramona, CA 92065
Phone: (760) 789-8070
Hours: Open 24/7
Central San Diego Drug Detox
Even if you live in the central part of the city, you can still find a drug detox in San Diego that suits you! Continue reading to find the one that's the best fit for your needs.
Healthy Life Recovery
Active recovery is an important part of the treatment program found at Healthy Life Recovery. They offer many things to get your body moving, such as a gym and personal trainer, skateboarding, surfing, pilates, and yoga. Designed by clinical professionals, their sobriety services will boost your journey to recovery. There have been unprecedented levels of success reported with their treatment at this Pacific Beach facility.
Address: 1010 Turquoise St., San Diego, CA 92109
Phone: (855) 441-1067
Hours: Open 24/7
Sober Life Recovery Solutions
Treating alcohol and drug abuse, Sober Life Recovery Solutions highly focuses on individualized care at their Arbor 5 treatment facility. Furthermore, there is a separate program for people struggling with mental health but who do not have any existing addiction. They offer psychiatric evaluation, med-management, individual and group therapy, and also family or couple counseling. 
Address: 1446 Front St. Ste. 400 & 300, San Diego, CA 92101
Phone: (619) 542-9542
Hours: Open 24/7
AKUA Mind & Body
As California's premier treatment center for mental health and substance abuse, AKUA Mind & Body provides individualized therapy powered by cutting-edge research. Their approach is highly evidence-based and medication-assisted. The team of recovery specialists at this Hillcrest recovery center offers many programs including detox, residential treatment, partial hospitalization, intensive outpatient, online PHP/IOP, and aftercare alumni.
Address: 3025 Reynard Way, San Diego, CA 92103
Phone: (888) 629-6707
Hours: Open 24/7
East County Drug Detox San Diego
There are plenty of drug rehab centers in the east of San Diego, as well. Below are a couple of the best ones.
The Bridges of San Diego
Located in La Mesa – close to downtown and the beaches in the Brier Patch neighborhood of La Mesa – you can enjoy all the possible leisure activities and the world-class treatment programs at The Bridges of San Diego. Their caring and flexible team will guide you through the Intensive Outpatient Program they offer. Appointments can be easily scheduled according to your convenience. They also provide scholarships and financial aid.
Address: 5480 Baltimore Dr. #211, La Mesa, CA 91942
Phone: (619) 330-0037
Hours: Mon – Sat 9 a.m. – 9 p.m.
Closed Sundays
Genesis Recovery
A state-licensed, non-profit rehab center that offers a 12-step program to treat drug and alcohol addiction, Genesis Recovery is ready to serve the needs of patients in the Golden Homes neighborhood and beyond. Their emphasis on faith plays an important role in their treatment. If you believe you can do it, then you are more likely to succeed. Community is also a big focus, in order to share experiences and build strength and hope.
Address: 7373 University Ave. Suite 113, La Mesa, CA 91942
Phone: (619) 797-7319
Hours: Open 24/7
South Bay Drug Detox San Diego
Many options are also available around the South Bay in San Diego. Below are some of the top ones.
South Bay Pioneers
Founded in 1961, South Bay Pioneers operates as a non-profit organization and has provided help to thousands of people suffering from substance abuse disorders. Tucked away in the Northwest Chula Vista area, they offer transitional supportive housing and numerous meetings and programs directed by their dedicated staff members. 
Address: 270 C St., Chula Vista, CA 91910
Phone: (619) 426-6344
Office Hours: Mon – Sun 6 a.m. – 1 p.m. & 5 p.m. – 11 p.m.
McAlister Institute – South Bay Regional Recovery Center
Offering a staggering total of 24 programs that provide thorough care in the prevention and treatment of substance abuse, your individual needs and situation will be satisfied when you turn to the professionals at McAlister Institute – South Bay Regional Recovery Center. With more than 40 years of experience, expect high-quality services at this South West Chula Vista treatment center. They also accept Medi-Cal and can provide assistance in regard to affordable treatment, making recovery accessible to virtually everyone.
Address: 1180 3rd Ave. Ste. C-3, Chula Vista, CA 91911
Phone: (619) 442-0277
Hours: Mon – Fri 9 a.m. – 7 p.m.
Sat: 10 a.m. – 2 p.m.
Closed Sundays
The Salvation Army Adult Rehabilitation Center
The high-quality rehab programs found at The Salvation Army Adult Rehabilitation Center include work therapy, counseling, life skill development, and spiritual direction. For the past 100 years, they have been providing assistance to people with drug and alcohol addiction in the Otay Mesa neighborhood and beyond. All of their programs are free of cost, effectively removing all barriers that might otherwise prevent someone from seeking out treatment.
Address: 7455 Otay Mesa Rd., San Diego, CA 92154
Phone: (619) 239-4037
Hours: Mon – Fri 7:30 a.m. – 4:00 p.m.
A Better Future Starts Today
The first step in treating your addiction is to reach out for help. If you or someone you care about is struggling with substance abuse, you can start your path to recovery by contacting one of the treatment centers on this list, or any of the many rehab centers in San Diego. A simple google search of "drug detox near me" will yield many quality results as well. Never lose hope, and remember – a better future is waiting for you, free from the addiction that is trying to hold you back.