Rehab Centers in San Diego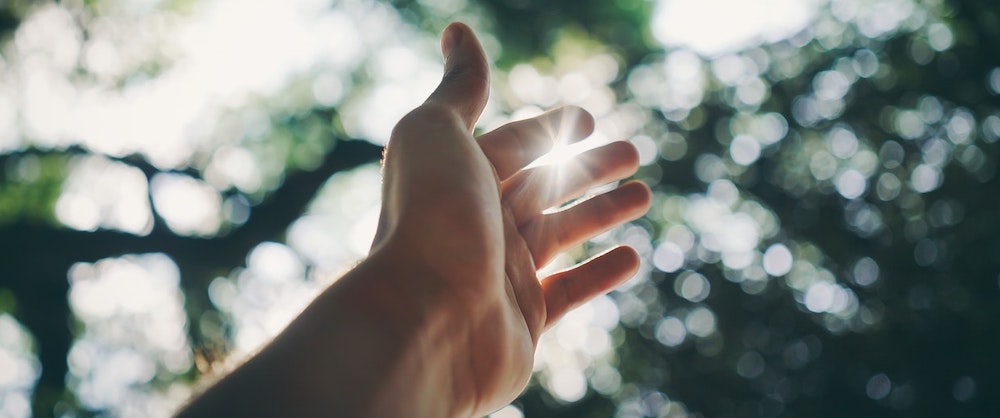 Getting help for yourself or your loved ones can be a delicate and difficult process to find the right place. If you or a loved one is seeking help with addiction to drugs or alcohol, this guide will highlight some of the best rehab centers in San Diego. Making a commitment to getting clean and sober is your first step. The next step is finding the best treatment centers for your needs that will support your long-term desire for total recovery and wellbeing.
The Best Rehab Centers in San Diego
Now that the decision has been made to seek help, finding the best rehab treatment centers around San Diego, from alcohol rehabilitation to drug recovery centers, this guide is compiled to help you find the assistance you need. From free rehab centers in San Diego to luxury options, this guide is here to assist you with the most crucial decision of your life, recovery.
La Jolla Addiction Rehab Centers
Treatment centers located around the La Jolla area focus on treatment options, as well as behavioral changes that will assist you for a lifetime.
La Jolla Recovery
La Jolla Recovery focuses on creating specific treatment programs for the individual, helping to shape and mold behaviors that will foster better choices for a lifetime. Located in the heart of La Jolla, the program offers inpatient treatment and provides an inspirational approach to behavioral modification and addiction treatment with over 12 years of success.
Address: 7632 Herschel Ave, La Jolla, CA 92037
Phone: 858-206-8148
Northbound Treatment Center
The team of doctors, psychologists, and specialists at Northbound Treatment Center devise a specific treatment plan to meet your exact recovery needs. Northbound Treatment Center has recovery clinics in La Jolla, Newport Beach, Garden Grove, and Costa Mesa, California to assist you with ease of treatment options.
Address: 7924 Ivanhoe Ave Suite 7, La Jolla, CA 92037
Phone: 844-919-0403
Practical Recovery
The holistic non-12-step approach to drug and alcohol treatment is the cornerstone of the process at Practical Recovery. The individualized approach uses a combination of psychotherapy and other therapeutics to address underlying causes of behaviors that you wish to change to stay healthy and happy during your recovery.
Address: 8950 Villa La Jolla Dr a220, La Jolla, CA 92037
Phone: 858-546-1100
North County Coastal Addiction Rehab Centers
Just north of La Jolla in the North County of San Diego, some outstanding treatment centers offer alcohol rehab and drug treatment. If you are looking for a psychiatrist in San Diego or treatment at one of the top alcohol rehab centers in San Diego, continue reading. If you are seeking top-quality treatment, check out these excellent detox centers in North County San Diego.
West Coast Recovery Centers Outpatient
Located along the sleepy shores of Carlsbad, West Coast Recovery Centers offer outpatient treatment that focuses on building an intimate recovery process for everyone involved.
Address: 785 Grand Avenue, Suite 200, Carlsbad, CA 92008
Phone: 760-492-6718
Way of Life Sober Living, Inc.
Way of Life Sober Living is centered in the northernmost part of San Diego County in Oceanside, home to Camp Pendleton Marine Corps Station. As a home for men during the recovery transition, Way of Life provides a safe, healthy environment to encourage the continuing progress of recovery.
Address: 1818 Stewart St, Oceanside, CA 92054
Phone: 949-324-0919
SHORELINE Sober Living
SHORELINE Sober Living is one of the premier Christian rehab centers in San Diego and provides the necessary coping skills to overcome the personal triggers of your personal addiction. Located at the Del Mar Highlands Town Center, the program is designed to foster positive lifestyles and personal relationships while working through recovery.
Address: 13334 Tiverton Rd, San Diego, CA 92130
Phone: 866-286-2096
North County Inland Addiction Rehab Centers
For residents in the inland area of North County, such as Escondido, Fallbrook, Rancho Bernardo, Poway, and Valley Center, there are a few great rehab centers in San Diego.
Harmony Grove Recovery
Providing recovery, treatment, and mental health services for individuals of all ages, from children, teens, and adults, to live a balanced, happy life in recovery is the guiding mission of Harmony Grove Recovery. A central pillar of recovery is mental health services in San Diego that place the body and mind in balance, and Harmony Grove Recovery offers on-campus gyms and equestrian programs.
Address: 21734 Amble Dr, Escondido, CA 92029
Phone: 760-697-0497
North County Serenity House
Specializing in assisting women through recovery, the Serenity House of Escondido provides those in recovery with perinatal and child development resources in addition to their recovery and treatment programs.
Address: 1341 N Escondido Blvd, Escondido, CA 92026
Phone: 760-747-1015
Restore Detox Centers
Tucked away in the center of Poway, the Restore Detox Centers is one of the best rehab centers in San Diego, offering full-medical rehabilitation services as well as a complete, 30-day residential detox program. A luxury campus and top-notch staff are dedicated to assisting the individual through the recovery process.
Address: 14099 Sky Mountain Trail, Poway, CA 92064
Phone: 858-293-1972
Central Addiction Rehab Centers
Located throughout the central portion of San Diego are a variety of rehabilitation and recovery centers.
Jackson House Addiction Treatment & Recovery Centers
If you require centrally located drug rehab centers in San Diego, California look no further than Jackson House, located in Golden Hill. The highly-trained specialists create an environment for positive, healthy development during drug and alcohol rehabilitation.
Address: 2456 E St, San Diego, CA 92102
Phone: 619-503-7680
Soledad House
Soledad House is the premier rehab center in San Diego for women to take control of their addictions and regain their lives. Programs may include intensive residential, partial hospital, outpatient treatment, and more.
Address: 810 Emerald St, San Diego, CA 92109
Phone: 866-314-3222
Healthy Life Recovery
Combining a process of changing the psychological triggers, sustainable healthy living, and addiction education is the process at Healthy Life Recovery. Located in north San Diego, just south of La Jolla, Healthy Life Recovery is one of the best rehab centers in San Diego for completely overhauling one's life.
Address: 1010 Turquoise St, San Diego, CA 92109
Phone: 858-201-4249
East County Addiction Rehab Centers
To the east of central San Diego is the area known as East County, home to some of the other fantastic rehab centers in San Diego.
The Bridges of San Diego
Conveniently located in El Cajon, Santee, La Mesa, Lakeside, and the City of San Diego, The Bridges of San Diego offers drug and alcohol treatment options for individual and group therapy.
Address: 5480 Baltimore Dr #211, La Mesa, CA 91942
Phone: 619-917-9577
Paradise Detox
More than just one of the average alcohol rehab centers in San Diego, Paradise Detox focuses on treating the addiction, the trigger points, and any possible pre-existing conditions to treat the total person, not just the addiction.
Address: 5935 Joel Ln, La Mesa, CA 91942
Phone: 888-675-0752
Mcalister Institute
Helping to rehabilitate the individual and treat the addiction is the philosophy of the Mcalister Institute located in central El Cajon. Services include individual treatment and group work to foster a sense of community and support during recovery.
Address: 1400 N. Johnson Avenue, Suite 101, El Cajon, CA 92020
Phone: 619-442-1101
South Bay Addiction Rehab Centers
The area next to the US-Mexico border is the South Bay, and there are some excellent clinics to choose from to assist your recovery efforts.
South Bay Pioneers
Since 1961, South Bay Pioneers have created a safe, nurturing space for individuals in recovery. By focusing on group support for long-term progress during recovery, South Bay Pioneers fosters a sense of community as a means of support.
Address: 270 C St, Chula Vista, CA 91910
Phone: 619-426-6344
Salvation Army Adult Rehabilitation Center
The premier recovery option for free rehab centers in San Diego is located at the Salvation Army Adult Rehab Center in Otay Mesa. As a faith-based organization, the Salvation Army offers therapy programs for all types of dependence problems.
Address: 7455 Otay Mesa Rd, San Diego, CA 92154
Phone: 619-239-4037
Tradition One
Tradition One offers residential alcohol and drug rehab services as non-profit, rigorous community programs and services. The program encourages residential communal help to build support networks that last longer than the residency programs.
Address: 4104 Delta Street, San Diego, CA, 92113-4113
Phone: 619-264-0141
If you're looking to rehab in California, finding a safe and proven place is crucial to the long-term effects of your efforts. This guide was created to help you and your loved ones find the best help to live a better life free of addiction.