8 Best Sober Houses, Centers & Companion Services in San Diego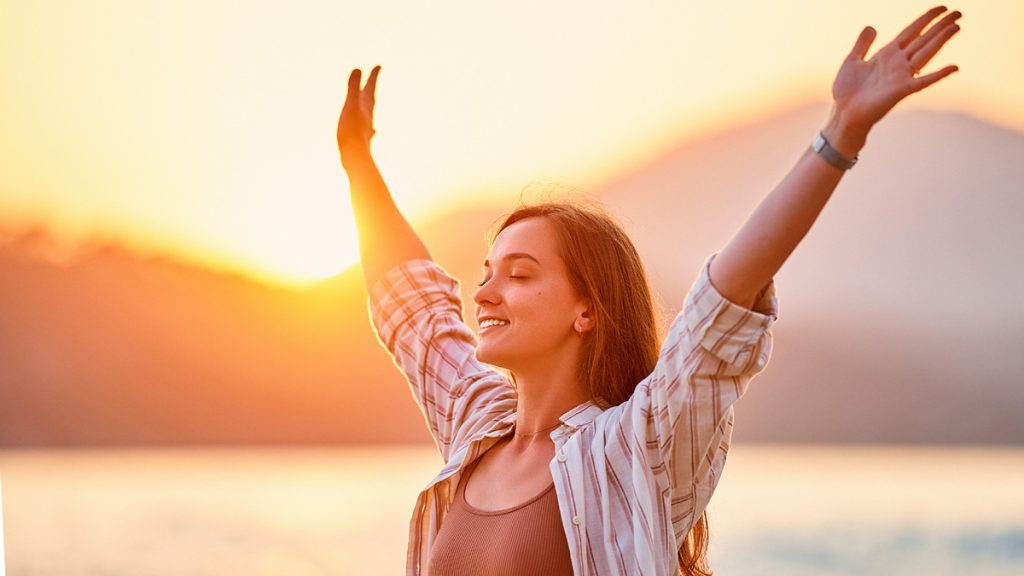 You could say sobriety is like a battlefield. There are tons of threats, triggers, and challenges to fight, avoid, and maneuver. It takes warrior-like commitment and fortitude to go the distance in our march into sobriety. It also takes allies to maintain a sober life. With this analogy in mind, we begin to understand the value of recruiting a strategic partner, such as a sober companion or a sober house, while we slay our barriers to sobriety. Because we know the battle with addiction is very real, we wanted to share insights about what it's like to live at a sober house in San Diego or have a sober companion by your side to help you stay sharp, focused, and strong in the battle to stay the course in sobriety.
Whether you require a supportive living environment after completing treatment or you're looking for additional assistance at a San Diego sobering center, San Diego offers an array of options tailored to your unique needs. So let's take a closer look at these services that can help you maintain your strength, strategy, and wits when maintaining your fight to remain sober.
What is a Sober House?
A sober house in San Diego is your safe haven while you are in the throes of preserving your sobriety. These specialized residential facilities are designed to provide support and structure as you recover from addiction. A sober house offers a safe and stable environment where you can continue to fight the good fight for your sobriety after completing a treatment program. This service can also be life-saving in instances of relapse.
The Difference Between a Sober House vs Halfway House
It's a common misconception that a sober house is the same as a halfway house. While they both provide a supportive environment for individuals in recovery, there are some key differences between the two.
Sober houses, also known as sober living homes or recovery residences, are typically privately owned and operated. They offer a structured and alcohol and drug-free living environment for folks who have already completed treatment programs or detoxification services. Guests usually pay rent and follow house rules, such as attending 12-step meetings and participating in household chores.
Alternatively, halfway houses are often government-funded facilities that provide transitional housing for individuals coming directly from correctional facilities or treatment centers. They focus more on reintegrating residents back into society by providing job training, counseling services, and case management support.
What are the Benefits of a Sober House?
A sober house in San Diego can make all the difference in getting you back on track in your battle plan for staying sober. These specialized residences offer numerous benefits for individuals in recovery, including the provision of a supportive and structured environment that helps guests keep their eye on the ultimate prize – lasting sobriety.
A big advantage of a sober house is the sense of community it fosters. Living alongside others who are also committed to sobriety creates an atmosphere of mutual support and understanding. Guests can share experiences, offer encouragement, and hold each other accountable for their long-term recovery journey.
In addition to camaraderie, sober houses often provide essential resources to aid in rehabilitation. Many offer counseling services or access to therapy groups where individuals can receive guidance and address any underlying issues contributing to their addiction.
As with any battle plan, strategy is key. A sober house can help you build the life skills necessary for maintaining sobriety outside of treatment. To elaborate, sober houses typically have rules and expectations regarding curfews, chores, responsibilities, attending meetings or outpatient programs, drug testing protocols, etc., which help guests establish structure and develop healthy habits.
Furthermore, residing in a sober house reduces the risk of relapse by removing you from environments that may trigger cravings or unhealthy behaviors associated with substance abuse. Instead, you are surrounded by people who understand your struggles and actively align with your commitment to staying clean and sober.
How is a Sober House Different From Sobering Centers?
Sober houses are residential facilities where individuals can live in a supportive environment while maintaining their sobriety. They usually provide long-term services allowing guests to stay for weeks or months at a time.
Sober living centers are similar, but they are typically short-term facilities where individuals can go to safely sober up under medical supervision. They may also offer a safe space for people who are under the influence of alcohol or drugs and need assistance until they become coherent.
While both types of establishments focus on helping individuals struggling with addiction, the main difference lies in their purpose and duration of stay.
Best Sober Houses & Services in San Diego
When it comes to finding the best sober houses and services in San Diego, several options can provide support and guidance as you regroup and regather your grit in the ongoing fight for long-lasting sobriety. Each of these establishments offers a unique approach to helping you maintain sobriety and build a strong foundation for a healthier future.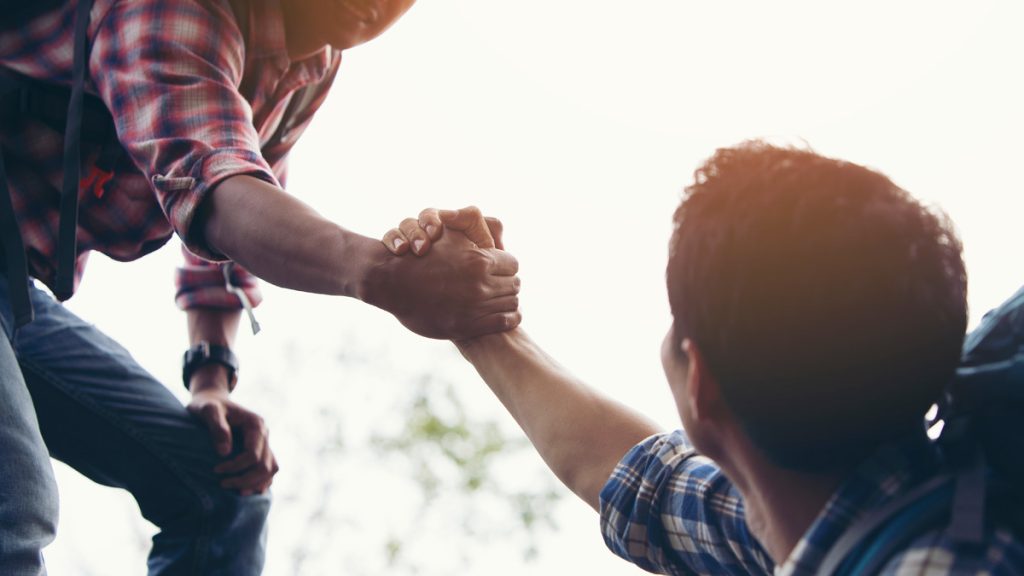 Next Level Recovery Associates
Next Level Recovery Associates is a top-rated sober companion service provider in San Diego. Their mission is aligned with yours – to help ease your battle with addiction and facilitate your lasting victory for recovery and sobriety.
This superior sober companion in San Diego service offers a full range of sobriety support, including interventions, safe transportation services (to meetings, therapy sessions, or treatment, for example), concierge case management, continuing education, training, coaching, counseling – and so much more.
With a team of experienced professionals, Next Level Recovery Associates can offer you a sober companion who will keenly understand that your walk in the field of sobriety is unique, which is why they provide individualized treatment plans tailored to your specific needs.
SoCal Recovery
SoCal Recovery is a highly reputable and trusted sober house in San Diego that provides comprehensive services for individuals seeking sobriety. With its team of dedicated professionals, SoCal Recovery offers a welcoming and nurturing environment where guests can focus on their recovery journey.
At SoCal Recovery, guests have access to an array of amenities and resources designed to support their recovery process. From comfortable living spaces to group therapy sessions and mindfulness practices, every aspect of the program promotes healing and growth. The serene San Diego surroundings add an element of tranquility that further enhances the overall experience.
Pacific Beach Sober Living
With 10+ years of experience working with evidence-based therapies, Pacific Beach Sober Living, located in the vibrant neighborhood of Pacific Beach in San Diego, is the seasoned veteran you want in your corner to help you champion your recovery. With its close proximity to the beach and various amenities, this sober house provides a distinctive setting for guests to heal and rebuild their lives.
Shoreline Sober Living
Shoreline Sober Living, located in the heart of San Diego, is a superlative sober house that provides a supportive and structured environment. They focus on the essence of living a "sober lifestyle" while emphasizing structure and balanced living. With their comprehensive program and experienced staff, they are dedicated to helping guests achieve lasting sobriety.
New Life House
New Life House is a preeminent sober living community in Los Angeles, San Diego, and other locations in Southern California. They provide a validating and composed environment for individuals in recovery. With a buffet of essential sober services such as continuing education, requisite therapy, outpatient and inpatient programs, New Life House is a reliable ally as you scrabble to sustain long-term sobriety.
Second Chance
Their name implies the reality of their mission. Second Chance truly provides a new lease on life for their guests at their serene sober house in San Diego, La Jolla, San Jose, and other locations around SoCal.  They refer to their establishments as "sober living environments" (SLE) because each of their locations is impressively warm and welcoming. They offer gender-specific residential recovery services, and the duration of stay lasts anywhere from three to six months.  With their low guest-to-staff ratio, you are certain to receive the attention and specialized care you deserve for ultimate recovery at Second Chance.
Normal Heights Sober Living
This San Diego sobering center strongly emphasizes community and accountability, as its caring staff focuses on helping their guests achieve healing and confidence in sobriety. They provide guidance and support through various services such as group therapy, one-on-one counseling, relapse prevention programs, life skills development, and more. With their uniquely structured living facilities, ongoing therapy offerings, and commitment to your well-being, Normal Heights can give you the ammunition you need to stay in the fight for your sobriety.
O'Connor Professional Group
O'Connor Professional Group is a nationwide outfit that provides discreet, concierge, and individualized services. Their sober companion in San Diego services offers comprehensive support and guidance to individuals on their journey to recovery. With their team of experienced professionals, they provide personalized care and assistance tailored to each individual's unique needs. O'Connor Professional Group believes true healing can only occur when individuals feel safe, understood, and supported.
Conclusion
Pat Benatar once crooned that love is a battlefield. Well, so is the plight of addiction and the fight for long-lasting sobriety. If you've ever struggled with a substance use disorder, you know combat is a reality – and sometimes you need help in the fight. That is why choosing a sober house in San Diego or a sober companion is your first line of defense while in the fray of addiction. We hope these insights into sober companions and sober living environments inspire you to take action to win the war over your addiction today.