How One Woman Shaped La Jolla: The Legacy of Ellen Browning Scripps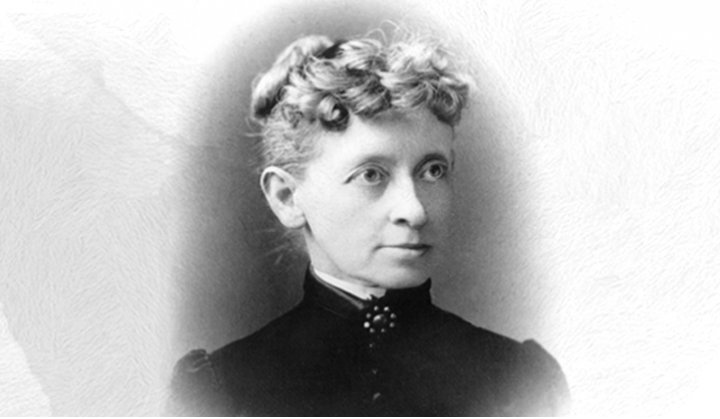 Ellen Browning Scripps was many things to many people throughout her 96 years; a sister, schoolteacher, journalist, philanthropist, patron of the arts, among others. She and her brother, E.W. Scripps, created what would become America's largest chain of newspapers, linking midwestern industrial cities with booming towns in the west. By the 1920s, Scripps was worth an estimated $30 million and was one of the wealthiest individuals in the United States — but more than 99% of that wealth was donated to or invested in charitable causes and buildings throughout La Jolla and San Diego.
In honor of Women's History Month, a short look into Ellen's lifelong legacy and how she helped to shape one of San Diego's most unique communities.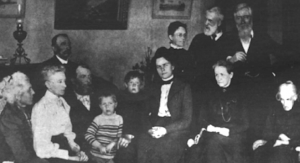 Family portrait, circa 1915. Front row: Virginia Scripps, Ellen Browning Scripps, E.W. Scripps, sons Robert and John, Nackie Scripps (Mrs. E.W. Scripps), Mrs. James Scripps, E.W.'s mother, Judith Osborne. Back row: Fred Scripps, Mrs. Willam Scripps, William Scripps, James E. Scripps [source].
English Roots
Ellen was born in 1836 in London, England, to James Mogg Scripps (a bookbinder by trade) and Ellen Mary Saunders. She had five siblings, only four of whom lived to adulthood. When her father's bookbinding shop failed and her mother passed away, the family emigrated to Illinois, where he remarried. The youngest child from that marriage, E.W. Scripps, would eventually become a well-known newspaper tycoon and the founder of The E.W. Scripps Company.
Ellen was the only one of her ten siblings to attend college. She studied science and mathematics at Knox College, one of the few educational institutions to admit women. She graduated in 1859 with a certificate (they did not yet give degrees to women) from the Female Collegiate Department. Afterwards, she returned home to teach in a one-room schoolhouse.
Business Beginnings
After the American Civil War, Scripps gave up her job as a schoolteacher and headed to Detroit, at that time a burgeoning industrial center in the West. She joined her brother James E. Scripps in publishing The Detroit Evening News, a short and politically independent newspaper pitched to the city's working class. This was the start of the Scripps family fortune.
Ellen herself wrote a daily column, titled "Miss Ellen's Miscellany," that reduced local and national news to short sound bites. In the 1870s and 1880s, the Scripps papers expanded to include The Cleveland Press, The Cincinnati Post, and the St. Louis Chronicle.
As a shareholder, Ellen Scripps played a big role in the family company. She was business-savvy, and gave financial advice to her younger brother E.W. many times over the years; he actually credited her with saving him from financial ruin in more than one instance! In the 1880s, his attempt to seize control of the Scripps Publishing Company failed, resulting in a divisive lawsuit; he and his brother James had a falling out, though E.W. stayed close with Ellen.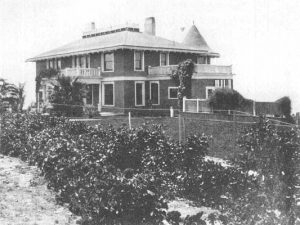 Ellen's first La Jolla home, South Moulton Villa [source]
Settling in La Jolla
Ellen traveled to the west coast and eventually settled in La Jolla in 1899, when she moved into a seaside cottage that she had built. She loved the peace, solitude, and unmarred natural beauty of La Jolla; it was a much different world than her bustling hometown. Ellen named her little cottage South Molton Villa (sometimes spelled South Moulton Villa), after the street on which she'd been born.
Ellen gradually settled into her new home and started to get to know her community. La Jolla had a growing number summer and year-round residents, many of whom were unmarried women or widows. She remarked that in the early days, "It was a woman's town," which she happily immersed herself in. She became quite the active socialite: she listened to music at the Green Dragon colony, went to lectures, chaperoned dances at the Pavilion, picnicked at Del Mar and Pacific Beach, visited neighbors, took sightseeing trips, and invited friends to her cottage for dinner and conversation. She a founding member of the La Jolla Woman's Club and became involved in a wide variety of progressive causes as the years went on.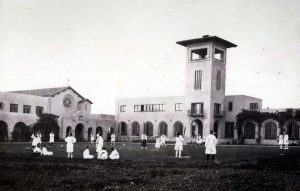 The Bishop's School, early 1900s [source]
Enduring Contributions: Education, Medicine, & the Arts
Her love of learning, the arts, and the land were clearly evident from the buildings and institutions she established while in La Jolla:
Scripps Institution of Oceanography, UC San Diego
Scripps Aquarium, La Jolla (now Birch Aquarium at Scripps)
The Bishop's School
Scripps Metabolic Clinic
Scripps Research Institute
La Jolla Woman's Club (of which she was a founding member)
La Jolla Recreation Center
The Children's Pool (1931)
She also made donations to the Athenaeum Music & Arts Library and the La Jolla Library. Sources estimated that during her lifetime, she donated as much as $2 million to charitable causes. Ellen and her brother's vision shaped the development of San Diego and La Jolla through the 1940s, if not longer. Today, many civic leaders still share the Scripps' utopian vision of San Diego — as a sustainable paradise that fosters a sense of belonging and peace.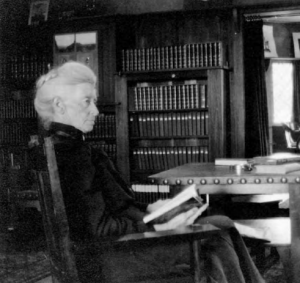 Ellen Scripps in the library of her La Jolla home [courtesy of Scripps College]
Celebrating Her Love of La Jolla
"The most important and beautiful gift one human being can give to another is, in some way, to make life a little better to live." – Ellen Browning Scripps, 1924. It was clear that La Jolla held a special place in Ellen's heart, and her generosity and philanthropic efforts were truly extensions of that love of her community. She carefully chose causes or institutions, and donated to those she found deserving of her support.
Her philanthropy extended beyond La Jolla, as well. She contributed to institutions throughout San Diego, including donations to the Natural History Museum, the San Diego Zoo, and the Zoological Garden and Research Laboratory in Balboa Park.
A Lasting Legacy
By the 1920s, Ellen Browning Scripps was worth an estimated $30 million (roughly $3.7 billion in 2018 dollars) and was one of the wealthiest individuals in the United States — but more than 99% of that wealth was donated to or invested in charitable causes and buildings throughout San Diego. She would later appear on the cover of Time magazine, after founding Scripps College in Claremont. After years of dedicating her life to the betterment of her community, Ellen was inducted into the Women's Hall of Fame in 2007. And of course, today we have Ellen Browning Scripps Park, which was dedicated to and named after her in 1927.
Ellen Browning Scripps died in her La Jolla home on August 3, 1932, just a few weeks shy of her 96th birthday. Her obituary described her as a woman who had perfected "the art of living" as well as the art of giving. Today, we see her legacy throughout La Jolla — from the seaside park that was named after her to the museums, schools, and other institutions she helped to establish.