How to Celebrate Father's Day in San Diego in 2023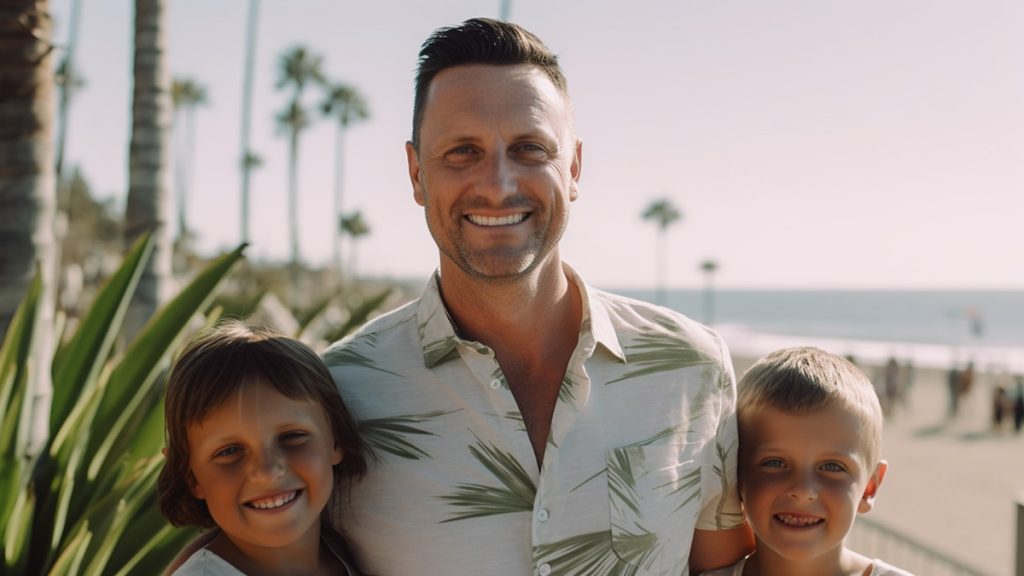 The time has come to show dad just how much you appreciate him being there for you. After the year we've had, you want to do something more than the typical tie and sock set or gift card to his favorite restaurant. This year, you want to give him the gift of experience and quality time.
Whether you're a local or are willing to travel, San Diego has plenty of events that you and your dad will enjoy this Father's Day. Along with sending dad funny greeting cards to let him know he's on your mind, check out these fun activities and events listed below.
Belmont Park Car Show
Does your dad enjoy the craftsmanship, mechanics, and aesthetics of automobiles? If so, he might enjoy spending the day at a car show. Belmont Park is hosting a Father's Day Car Show event on June 20th that you won't want to miss. Check out everything from classic rides to today's more modern cars, talk to fellow car lovers, and even enter dad's car into the showing. That's not all you'll find at Belmont Park. You can make it a family affair, get on rides, taste delicious food from local restaurants, and even hit the beach. It's a day dad won't soon forget.
Father-Daughter Dance at Life Community Center
The father-daughter relationship is an endearing and close bond that only grows with time. What better way to make his day than to let him go dancing with his little princess? The Life Community Center in San Diego is holding its first annual father-daughter dance on June 4th that might be what you're looking for. The Beauty and the Beast theme is the perfect backdrop to dance the night away. Meet other fathers and little girls, enjoy refreshments, and strengthen your bond in a safe and comfortable environment.
Father's Day Virtual Race
Whether your father is into health and fitness or simply loves doing things for a good cause, the Father's Day 1M 5K 10K 13.1 26.2 virtual race in San Diego is sure to put a smile on his face. It's an annual event where fathers compete in a virtual walk or run. They can compete from home or at one of San Diego's many parks and beaches, traveling the distance of their choosing.
They even receive a medal, a #1 dad tie tack, and a bib for one low rate. Let's not forget, a portion of those proceeds gets donated to Team Hoyt. It's a charity that works hard to assist disabled and physically challenged people build character and confidence.
Golf at Any San Diego Golf Course
Are you looking for something outdoors that encompasses fun, physical activity, skill, and a little friendly competition? Then San Diego, CA, is the place to visit. Home to more than 90 golf courses from Sea n' Air Golf Course to La Jolla Beach and Tennis Club, there are no shortages of places to get in a few holes. You can spend the day placing wagers and brushing up on your skills, then head to one of the many restaurants in the city for a bite to eat.
Take A Cruise Around San Diego Bay
If dad's a fan of cruises, he'd appreciate a Father's Day Premium Brunch Cruise on the San Diego Bay. It's a two-hour excursion across the bay with everything you need for a good time. You can spend time with loved ones, take in amazing views, listen to festive music, and indulge in various foods and all the beer he can drink.
Conclusion
As you can see, there are tons of ways to celebrate Father's Day in San Diego. But you can also show your love for Dad with traditional gifts. Think about taking him on a shopping spree in some of the best shops San Diego has to offer. From a new suit to a fancy Versace Eros Cologne – Dad will love getting a new updo for his special day. Whether you go traditional or unconventional, the ways you can show Dad you care are virtually endless. So, if you're in the San Diego area or willing to travel, you'll see that there are plenty of activities and events to give thanks to the special men in your life.