Best Fence Companies In San Diego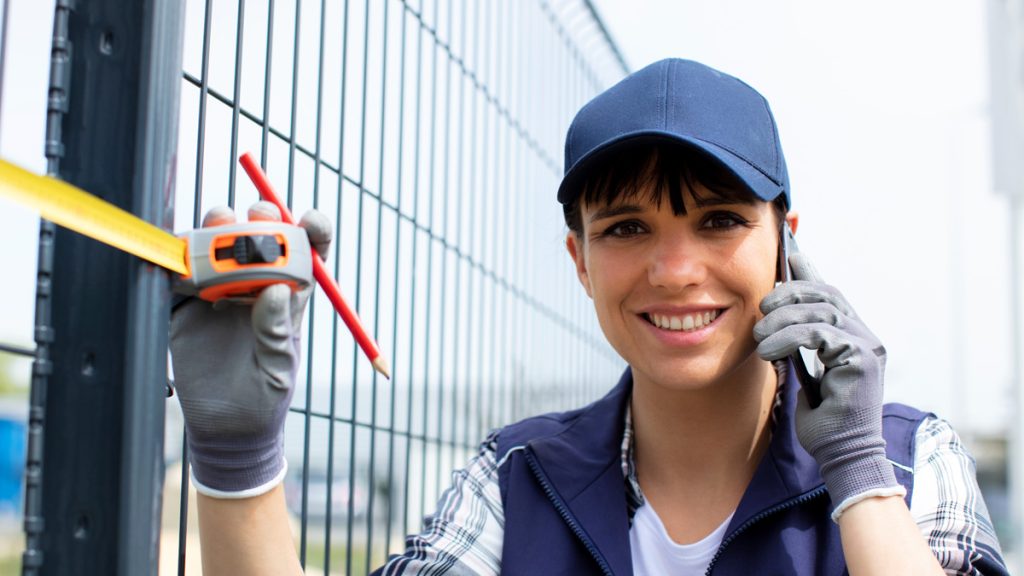 They say good fences make good neighbors – but that's not really at the center of all the benefits a properly built fence can provide.  A fence can offer protection, privacy, and improve functionality around the home.  It can also enhance the appearance of your home and even contribute to your home's curb appeal, making it more attractive to yourself and others. It's no secret that fences can be both a necessity and a luxury, but how do you go about choosing a fence company in San Diego?  We're glad you asked because we've got some tips that will help you make a well-informed decision.
With dozens of fence companies and general contractors in San Diego vying for your business, the research process can be exhausting. Add to that the dizzying array of styles to choose from, cost considerations, and planning details – selecting the right fence or fencing company can be incredibly overwhelming. Luckily, it doesn't have to be. Keep reading for all the deets you need to know to make the best choice for all your fencing needs.
What Services Do Fence Companies Offer?
More than you might expect! In fact, with technological improvements and advancements in the art of erecting these structures – you might be pleasantly surprised by all the services a fence company in San Diego can provide. A fence company worth its salt should provide planning services, fence repairs, design services, and above all, they should take care of "call before you dig" services, where a contractor calls the city to determine if it's safe to dig and establish a fence in a determined area. And while not technically a service, a worthwhile fence company should provide you with some type of warranty or guarantee of services and materials.
Additionally, a reputable fence company in San Diego should be able to provide you with a variety of styles and designs as part of their comprehensive services. From ornamental metal fences to chain link – electric fences to customizations such as remote control entry – a good fence company can give you the look and function you want for your ideal enclosure.
How Much Does Fence Installation Cost?
As you might expect, that answer depends upon what kind of fence you need, the services involved, and other custom factors. Hands down, the most expensive aspect of any fence boils down to materials. For instance, a wrought iron fence is significantly more costly than a simple chain link fence. In terms of materials, vinyl is the cheapest, which can potentially make the end cost of a fence installation more affordable.
Another consideration when calculating installation costs is the dimensions of your fence. Square footage and height matter in terms of dollar amount, and getting permits might also weigh in on fence installation costs. Also, the time you install can have a bearing on the expense. Planning a fence installation during the off-season is a great way to save a bit of money. For contractors and fence companies in San Diego, the off-season is typically during the rainy months of October and September.
All these things considered, the average fence installation cost in San Diego ranges from $12 to $38 (or higher if you go the deluxe fence route) per linear foot.
When Can Fencing Add Value to Your Home?
A new fence can work wonders on the look and feel of your property. But keep in mind that a fence is an aesthetic feature. This means that if you're looking to add a fence as a way to sell your home more quickly (or for more money) – just like landscaping or fresh paint, a fence could make or break your curb appeal in terms of selling your home.
If selling your home isn't in the cards, installing a new fence still poses undeniable rewards. It can keep your home more secure from potential theft or burglaries. A fence can provide privacy as well as reduce noise pollution, which is a big advantage if you're aiming for a quiet, peaceful setting. Installing a fence could also potentially reduce electricity costs as it might provide shade and naturally cool your home without switching on the air conditioner. Most importantly, a fence can keep your kids and pets safe in a central, enclosed location so they can play to their heart's content (and you can feel more confident about their well-being).
Fence Companies in San Diego
Now that we've covered the core details to consider when installing a fence, let's take a look at a few service providers so you can select the best fence company in San Diego that can make your dreams of a sublime enclosure come true.
EverFence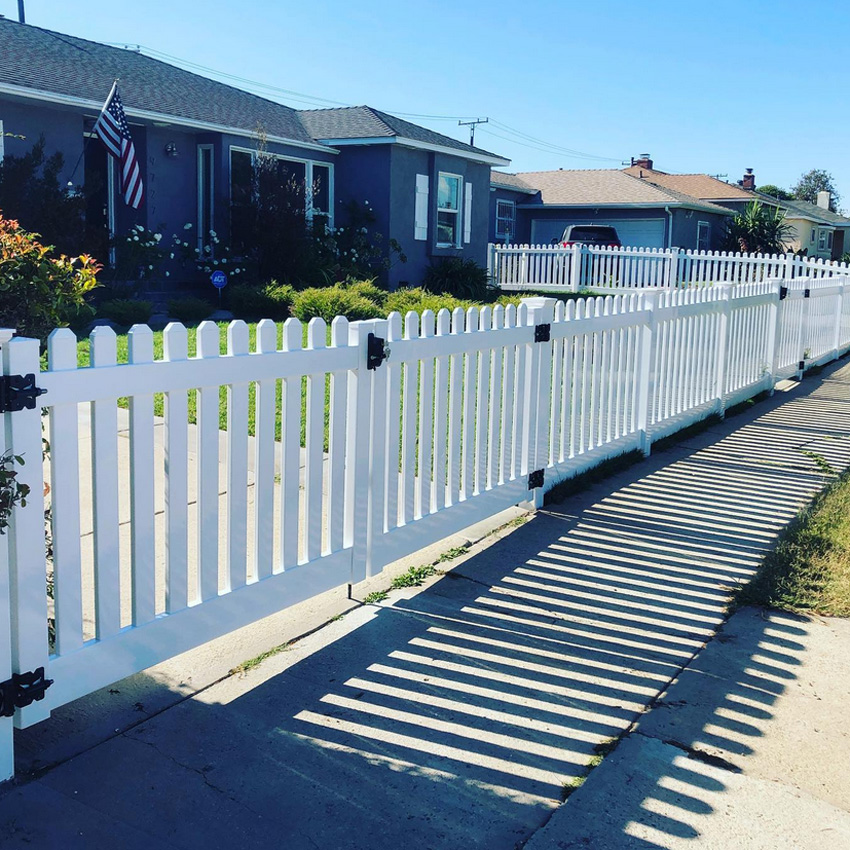 One of the biggest assets you'll find with EverFence is that they offer a lifetime guarantee on their work, which is more than you might find with other fence companies in San Diego. They also cover all types of fences, including popular wood or vinyl and more intricate installations like ornamental iron, and they'll even install custom fences on your property. EverFence is licensed, insured, and bonded, so you can have peace of mind that you're getting top-notch service from a company that puts your needs first.
Address: Various locations, including San Diego
Phone: (619) 977-0717
Hours: Mon – Fri 8 a.m. – 5 p.m.
Closed Saturdays and Sundays
Vinyl Pro Fence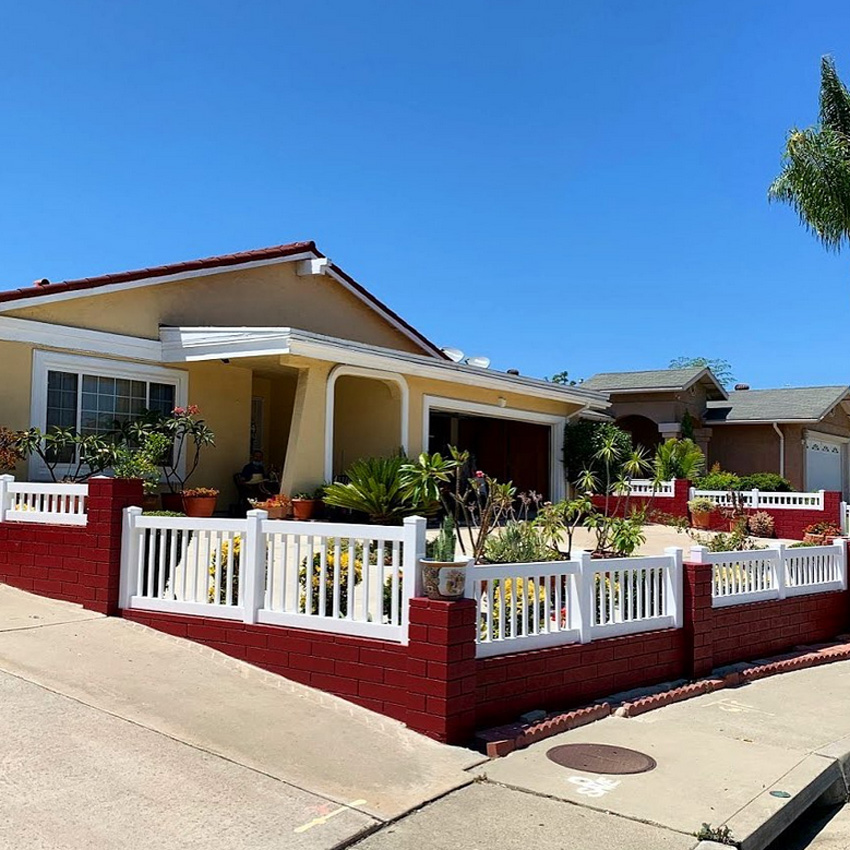 If you want anything vinyl, then this is your company. Of course, they specialize in vinyl fencing, but they are also seasoned installers of vinyl decking, patio covers, and gates. They have a dedicated showroom featuring different colors and styles of vinyl fences so you can select your perfect fence. Not only do they install vinyl fences for private homeowners, but they also have a history of working closely with homeowners associations and developers – so they can tackle your project, whether big or small.
Address: 8380 Miramar Mall #123, San Diego, CA 92121
Phone: (800) 605-4029
Hours: Mon – Fri 9 a.m. – 5 p.m.
Closed Saturdays and Sundays
VFM – Vinyl Fence and More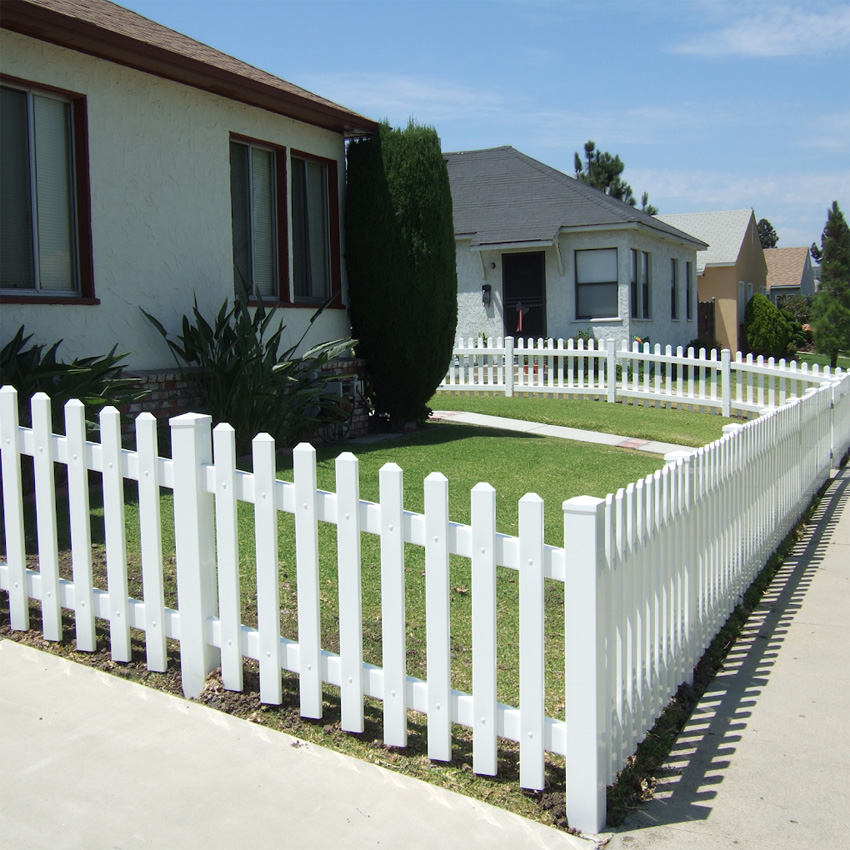 This fence company in San Diego has an admirable focus on sustainability, and they make sure all their materials are made from environmentally friendly components. Moreover, all of their materials are made in the USA. VFM is committed to providing its clients with the best quality possible while helping homeowners consider elegant designs, ensuring both beauty and functionality. They offer limited lifetime warranties and lifetime transferable guarantees on their fences. And because they manufacture their materials in their dedicated facility, they can easily customize any project to make it look amazing.
Address: 9072 Clairemont Mesa Blvd, San Diego, CA 92123
Phone: (858) 751-0401
Hours: Mon – Fri 8 a.m. – 5 p.m.
Saturday 9 a.m. – 3 p.m.
Closed Sundays
Conclusion
Installing a fence can be a fabulous way to enhance the look and value of your property. It's also an ingenious way to amp up security, protection, and safety for your home, yourself, and your family. Whatever reason you have in mind, we hope we've helped you in your decision-making process with these tips and insights into the best fence companies in San Diego.
Media credits: Except where otherwise noted, images copyright LaJolla.com.