14 Free Things to Do in La Jolla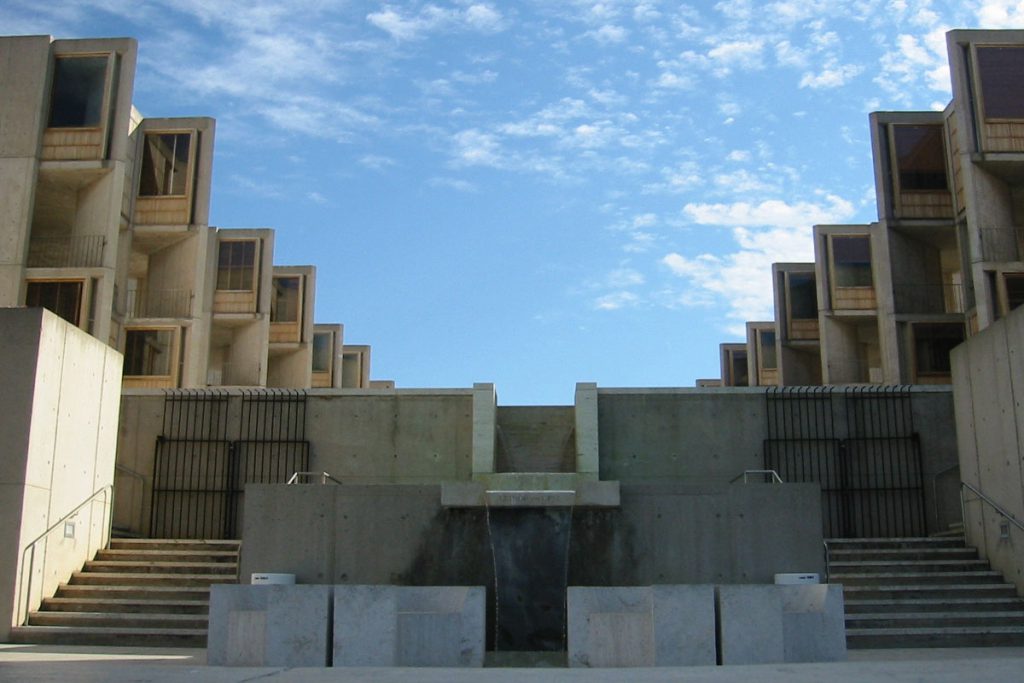 If you're looking for ways to get out there and explore without breaking the bank, you've come to the right place! Though San Diego's jewel has plenty of upscale attractions — fine dining, fancy hotels, and classy galas — there are also plenty of free things to do in La Jolla (and you may not even know that some of these are free!). You can plan an entire day filled with activities, all without spending a cent. Here's our list of the best free things to do in La Jolla California.
1. Walk the seawall at Children's Pool
Go a step further than hanging out at the beach and take a stroll along the Children's Pool sea wall. Constructed in 1931, its main purpose was to create a cove-like beach that children could safely swim and play in; nowadays, the La Jolla seals and sea lions have taken over and are a popular tourist attraction. It's an incredible photo op, however, and gives you some unique views of the shoreline. Be careful about that tide, though — you will get splashed!
2. Take a self-guided tour of La Jolla's historical buildings
The La Jolla Historical Society offers free maps for several different self-guided walking tours. Each one focuses on a different aspect of La Jolla's history (historic beach bungalows, mid-century modern architecture, etc.) and features anywhere from 10-15 different buildings within the Village. The tours can typically be completed in a couple of hours, and make for a lovely afternoon stroll — plus, it's a great way to get to know La Jolla!
3. Walk along Coast Blvd. for endless ocean views
Coast Blvd. runs the length of the La Jolla shoreline and is a terrific way to get all those ocean views in at one time! Start at Sunny Jim Sea Cave (Cave Street becomes Coast Blvd. here) and continue along past La Jolla Cove, the Children's Pool, and Cuvier Park. The road will eventually curve just past Windansea Beach and become a different street, which is a good stopping point. Make sure to look for the rest of the seven sea caves along the coast; especially the larger caves like Clam Cave and White Lady Cave!
4. Check out the tide pools
La Jolla is home to several great tide pool areas: Shell Beach, False Point, Dike Rock, south La Jolla Shores, and Hospitals Beach. Each spot has its own unique highlights, and you're bound to always see at least a few little sea creatures (or at least sea lions)! Always go at low tide (or even minus tide), and be very careful on the rocks as they do get slippery, and always be mindful of what you may be stepping on. During certain times of the year, the Birch Aquarium offers guided tours of the tide pools; check their website for information. Please note that it is illegal to remove any sea life from the tide pools.
5. Hike along the Coastal Meander Trail
The Coastal Meander Trail is a 380-foot section of pathways that extends from La Jolla Shores Dr. down to a bluff overlooking Scripps Pier. The trail is actually a part of the state's California Coastal Trail program, which is a network of public trails that, when finished, will allow people to walk along the entirety of the California coast — from the Oregon border all the way to Mexico. It will eventually span 1,200 miles and 15 different counties, and is currently more than 50% complete.
The trailhead is at the top of Biological Grade, across from the old NOAA Southwest Fisheries Science Center. Look for the "Coastal Trail Access" sign on the west side of La Jolla Shores Drive.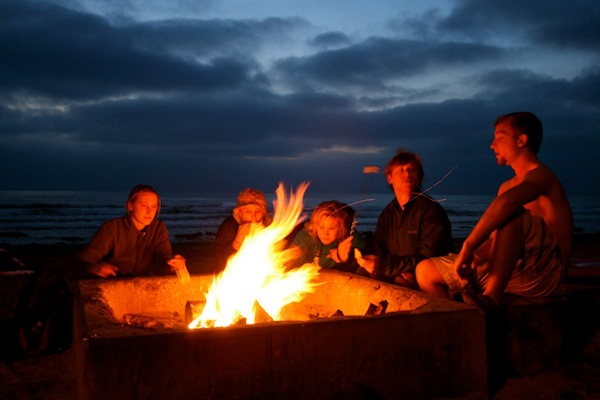 6. Have a bonfire at La Jolla Shores
There is really no bad time to have a bonfire in San Diego, but warm summer nights are tough to beat. There are fire pits along most of the beach at La Jolla Shores, though they do fill up early — especially on weekends and major holidays. Barbecuing on the beach is prohibited, but if you're in the mood to grill up some burgers, there are a few BBQ pits on the grassy area just behind the sand.
7. Visit the Map & Atlas Museum
As the only museum that offers free admission in La Jolla, this one had to make our list. The museum is a hidden gem, and houses rare and often quite beautiful old maps from all over the world. This is a real treat to visit, especially if you are a history buff. Learn more about the museum here.
8. Check out the La Jolla Open Aire Market
La Jolla's very own little Farmer's Market happens every Sunday from 9am-1:30pm at the corner of Girard Ave and Genter Street. Incredible fresh produce, goodies from local artisans, and amazing farm-to-table eats are just some of their unique offerings. It's great for grabbing breakfast or just picking up some things to take home.
9. Take an Architecture Tour at Salk Institute
The Salk Institute offers free guided public tours from Monday through Friday at 12 pm. The one-hour tours are led by trained and knowledgeable docents, and you'll get to see why the Institute is truly one-of-a-kind. Please note that online reservations are required for all tours.
10. Look for shells at Shell Beach
True to its name, Shell Beach is a great place to explore and look for unique rocks or shells. Note: please practice ethical, responsible shell collecting. Don't take anything that is alive, and leave the spiral shells where you find them. Better yet, just take some photographs — this is a great spot to practice your micro-photography skills!
11. Have a picnic at Ellen Scripps Park
Wide expanses of grass and plenty of sitting benches make Ellen Browning Scripps Park on Coast Blvd. a terrific place for an afternoon picnic that's close to both La Jolla Cove and the Children's Pool. You'll have your pick of both sun and shade (the park is home to the famous Dr. Seuss Lorax tree!) and there is plenty of room to spread out a blanket and a yummy lunch.
12. The Stuart Collection at UC San Diego (Fallen Star, Bear & More!)
Sprinkled throughout the UCSD campus are several unique works of outdoor art. Ranging from neon lights to a house perched precariously atop a building aptly titled, Fallen Star, and a bear made from boulders, these 18 pieces are hidden gems — and finding each of them makes for a great day of exploration! Did you know you can enter the Fallen Star house? Entrance is free and open to the public on Tuesday and Thursdays from 11-3pm. Follow this printable map and start exploring!
13. See some artwork by Dr. Seuss
The Legends Gallery [1205 Prospect Street] is home to an incredible collection of Dr. Seuss artwork. From rare pieces to some of his most well-known prints, the gallery has it all. Most works are available for purchase, though it's fun to just go and have a look around; there are some rare collectibles here that you won't see anywhere else! Want to see more? Head to the Geisel Library at UC San Diego during summer and around the month of March to see what special exhibit is on display. Because of the fragility of the materials in the Seuss Collection, access to the collection is restricted. Items from the collection are usually on exhibit during the summer session and during the month of March (Dr. Seuss's birthday). Please consult the list of exhibits for more details.
14. Visit the Athenaeum Music & Arts Library
Don't miss the chance to visit one of only 16 nonprofit membership libraries in the US! This beautiful library is open and free to the public five days a week. The art exhibitions rotate every few months, but the beautiful collection of books and artists' books stays year-round (note that only members can check out books). The current art exhibits are usually on show in the front room and are definitely worth a look.
When you're done with these, start checking these things off your La Jolla California bucket list!