6 Top Geriatric Psychiatry Services in San Diego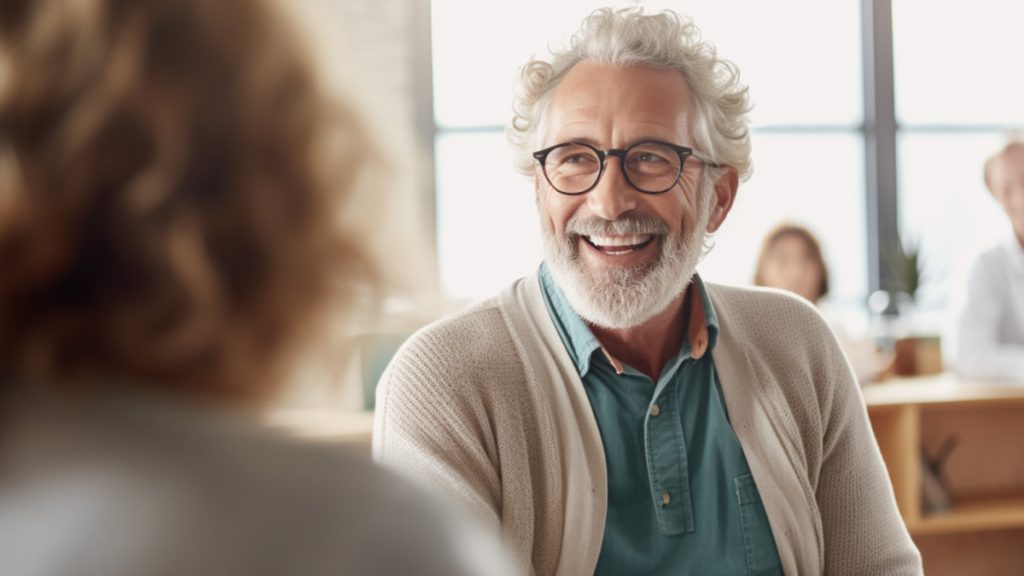 The best geriatric psychiatry services in San Diego, Califorrnia provide specialized care that takes into account the physical, emotional, and cognitive changes that can occur as individuals age.
With a team of experienced professionals, a comprehensive approach to treatment, and a focus on enhancing the quality of life for older adults, these services play a vital role in ensuring that seniors can live their later years with dignity, comfort, and the necessary emotional support.
Whether addressing conditions like depression, anxiety, dementia, or other mental health issues, these services are a cornerstone of senior healthcare, enabling older adults in San Diego to age gracefully and maintain optimal mental well-being.
Learn more about top providers of geriatric psychiatry in San Diego, each offering a unique blend of expertise, compassionate care, and innovative approaches to support individuals in their mental health journey:
Crownview Medical Group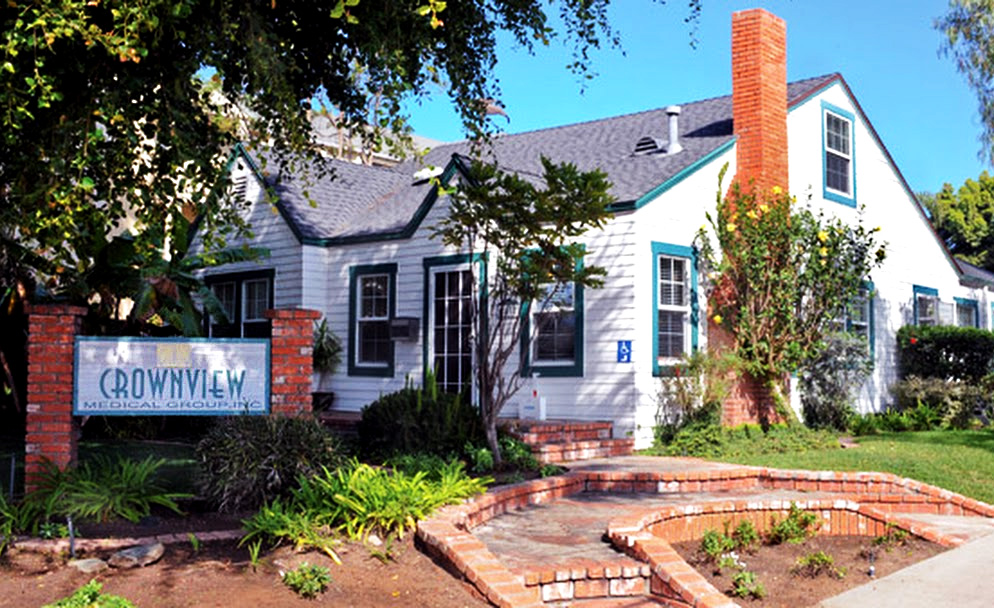 CrownView Medical Group offers specialized care for older adults with compassion and professionalism. They use custom-made treatment plans to address issues like depression, anxiety, dementia, bipolar disorder, and more. With the help of evidence-based treatment methods, the caring staff at CrownView make it easy for older individuals to feel cared for, seen, and heard.
The team at CrownView strives to treat the whole person, rather than simply addressing the symptoms of a mental health condition. Their treatment plans include a focus on nutrition, life skills, and multiple forms of therapy. CrownView's office is located in the Coronado area of San Diego County.
Address: 158 C Ave., Coronado, CA 92118
Phone: (619) 435-5400
Hours: Mon – Fri 8 a.m. – 5 p.m.
Sat – Sun Closed
UC San Diego Senior Behavioral Health Program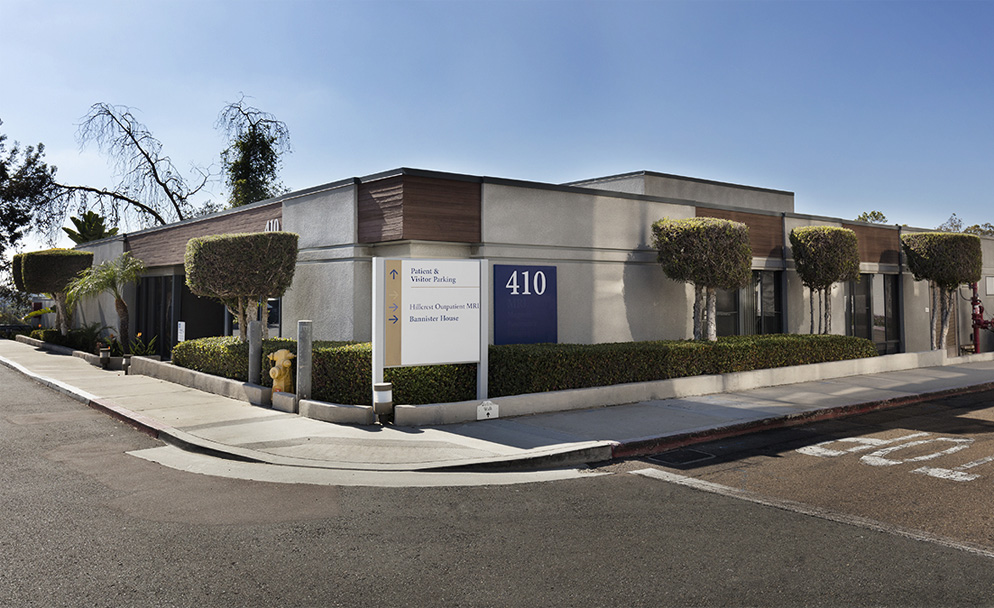 Located in La Jolla, UCSD's Senior Behavioral Health offices are easy to reach and staffed by a team of caring mental health experts.
UC San Diego's Senior Behavioral Health Program provides care for a wide array of issues, including depression, anxiety, and more. They offer services ranging from medication management and family therapy to diagnosis and treatment for new, unresolved, or chronic mental health struggles. Their team is dedicated to excellence and specializes in coordinated care with other medical professionals.
If you have a loved one who needs geriatric psychiatry care in San Diego, UCSD's Senior Behavioral Health Program is here to support you.
Address: 410 Dickinson St, San Diego, CA 92103
Phone: (619) 471-3877
Hours: Mon – Fri 8 a.m. – 4:30 p.m.
Sat – Sun Closed
LifeStance Health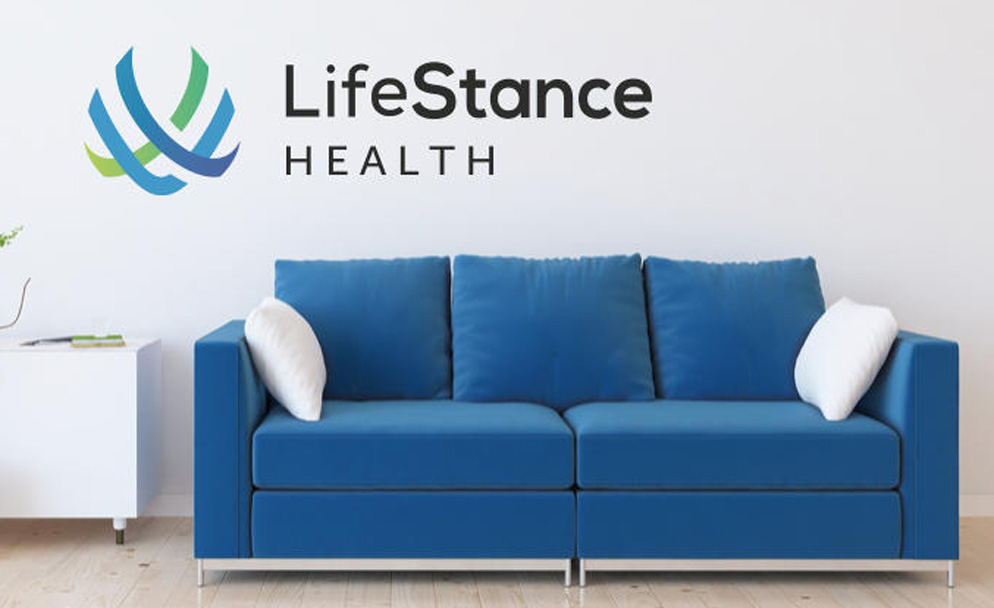 Located in the Rancho Bernardo neighborhood, LifeStance Health provides geriatric psychiatric care as part of their adult psychiatry program. They're staffed by a team of caring psychiatrists and nurse practitioners who can help you or a loved one get life-changing treatment.
LifeStance specializes in the treatment of anxiety disorders, eating disorders, personality disorders, and more in older adults. When in the care of their staff, you can count on compassionate, understanding, and results-oriented treatment for yourself or a loved one.
Address: 8989 Rio San Diego Dr #200, San Diego, CA 92108
Phone: (858)-279-1223
Hours: Mon – Fri 8:30 a.m. – 5 p.m.
Sat – Sun Closed
Mindpath Health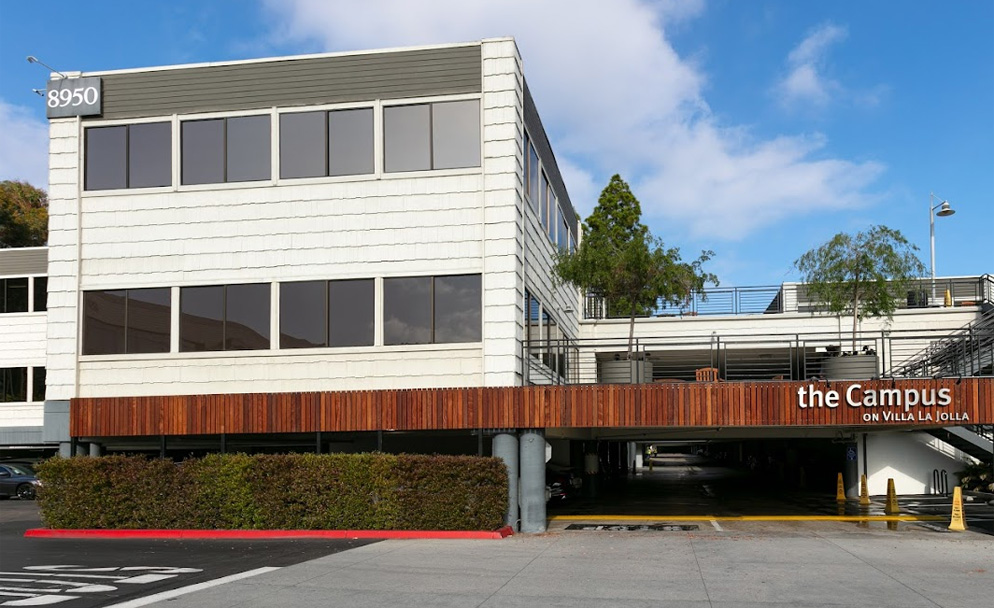 With offices in La Jolla, Mindpath Health is another trusted provider of geriatric psychiatric care. Their mental health services program accepts patients within a wide age range, including older adults. At their La Jolla office, you or a loved one can receive a thorough evaluation, get a diagnosis, and get on track to effective treatment.
Mindpath treats a variety of psychiatric disorders, including PTSD, OCD, ADHD, depression, and more. Their team includes psychiatrists, counselors, psychologists, marriage and family therapists, and social workers, allowing them to address a broad spectrum of mental health concerns.
Address: 8950 Villa La Jolla Drive, Suite C217, La Jolla, CA 92037
Phone: (858) 638-8125
Hours: Mon- Thurs 8:00 a.m. – 5:30 p.m.
Fri 8:00 a.m. – 5:00 p.m.
Sat – Sun Closed
Sharp Mesa Vista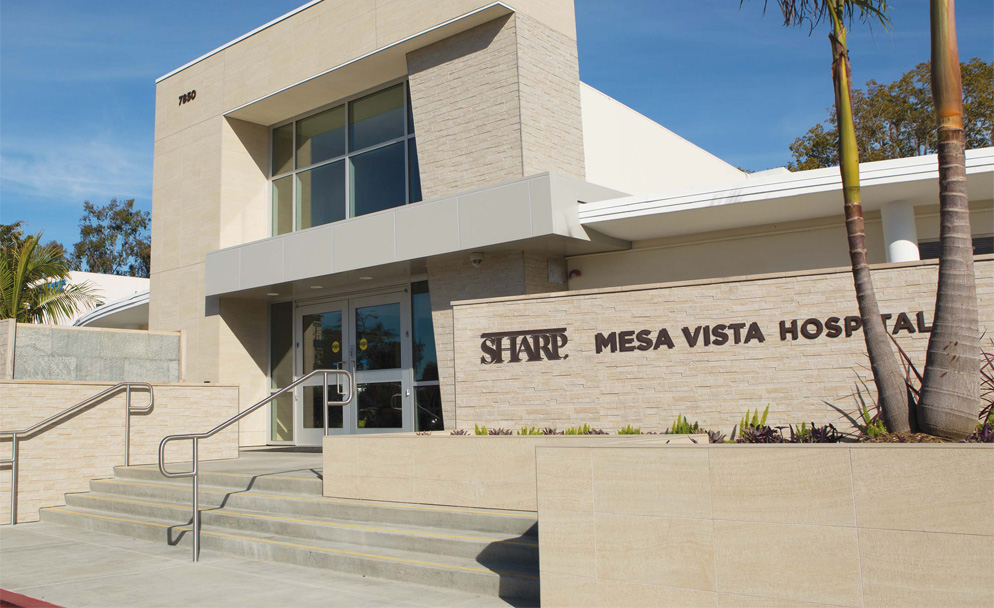 Sharp Mesa Vista, based in the Vista Hill neighborhood of San Diego, offers comprehensive psychiatric care for older adults as part of their mental health program. At their beautiful and easily accessible facility, they offer a variety of specialized programs that fall under the umbrella of geriatric psychiatric care. These include:
Dual recovery treatment
Trauma and PTSD programs
Eating disorder recovery treatment
Medication management
Alongside these programs, Sharp Mesa Vista's staff also is able to diagnose and treat additional mental health conditions in older adults.
Address: 7850 Vista Hill Ave., San Diego, CA 92123
Phone: (858) 836-8434
Hours: Open 24 Hours
Senior Medical Associates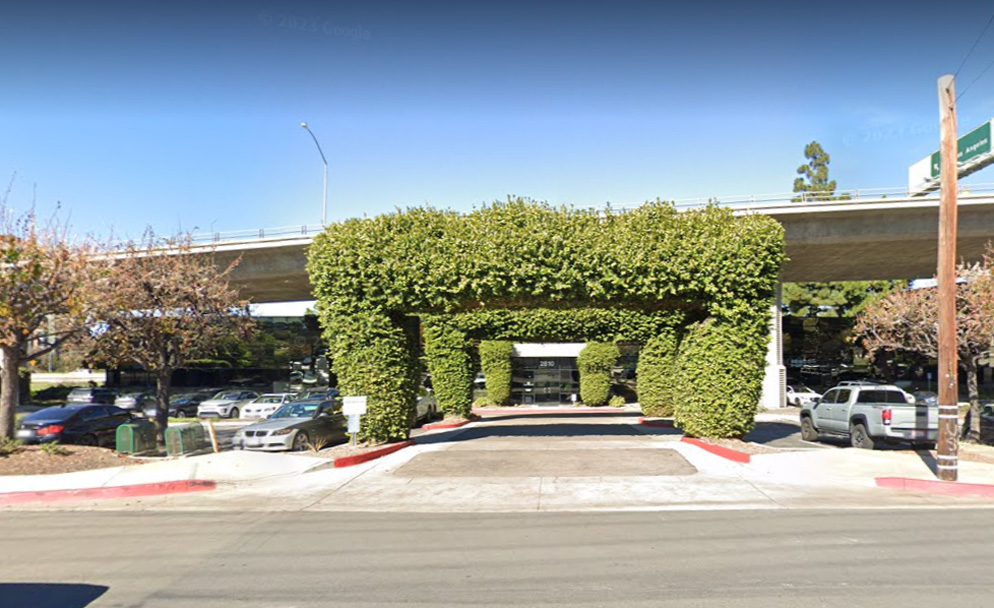 Senior Medical Associates, located in the Mission Hill District of San Diego, specializes in inpatient care for older adults. Their high-end facility is equipped to help aging individuals navigate serious mental health crises that require intensive treatment. In addition, their facility includes an outpatient community clinic.
The community clinic at Senior Medical Associates provides day treatment, dual diagnosis treatment, and more, along with crisis housing for those with mental health conditions. Their goal is to support the Mission Hill community with accessible mental health care.
Address: 2810 Camino Del Rio S. Ste 102, San Diego, CA 92108
Phone: (619) 299-1419
Hours: Call to make an appointment
Conclusion
When it comes to the top psychiatric services in San Diego, one name consistently rises above the rest – Crownview Medical Group.
With their unparalleled commitment to compassionate care, cutting-edge treatments, and a highly skilled team of professionals, they have set the gold standard for psychiatric services in the region.
Crownview's unwavering dedication to improving the mental health and overall well-being of their patients is a testament to their excellence in the field. Whether addressing complex psychiatric conditions or providing support for individuals on their path to mental wellness, Crownview Medical Group has earned its reputation as the best, offering a beacon of hope and healing for those in need.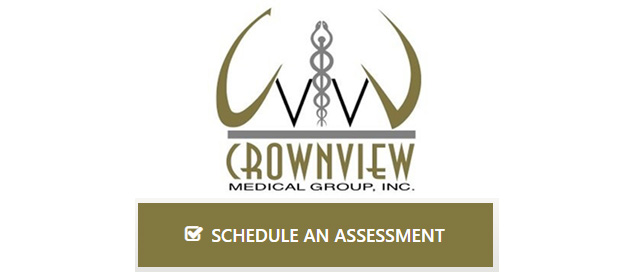 Frequently Asked Questions (FAQs) About Geriatric Psychiatry
What Is Geriatric Psychology?
Geriatric psychiatry is a specialized branch of psychiatry that focuses on the mental health and well-being of older adults, typically those aged 65 and above. It addresses the unique mental health needs and challenges that can arise as individuals age.
Why Is Geriatric Psychology Important?
Geriatric psychiatry matters because aging can bring about mental health issues like depression, anxiety, dementia, and more. These conditions can significantly impact an older person's quality of life, and geriatric psychiatrists are trained to provide tailored treatment and support.
What Are the Most Common Mental Health Issues in Older Adults?
Common mental health issues in older adults include depression, anxiety, cognitive disorders like Alzheimer's disease, bipolar disorder, and late-life schizophrenia. Social isolation and grief due to the loss of loved ones are also common concerns.
How Can I Tell If an Older Adult Needs Psychiatric Care?
Signs that an older adult may need psychiatric care include:
◾ Noticeable changes in mood, behavior, or cognitive function
◾ Social withdrawal
◾ Self-neglect
◾ Significant memory problems. 
Family members and caregivers should be vigilant about these changes.
What Services Do Geriatric Psychiatrists Provide?
Providers of geriatric psychiatry in San Diego offer a range of services, including assessment and diagnosis of mental health conditions, medication management, psychotherapy, and counseling. They may also work with a multidisciplinary team to address the physical and social aspects of aging.
How Can I Find a Geriatric Psychiatrist for a Loved One?
You can start your search for a provider of geriatric psychiatry in San Diego by asking your primary care physician for recommendations or contacting local mental health organizations. 
Many hospitals and clinics have geriatric psychiatry departments. Additionally, online directories and insurance provider listings can help you find qualified professionals.
Is It Ever Too Late To Seek Psychiatric Care for Older Adults?
Even in advanced stages of mental health conditions, treatment can provide relief, improve quality of life, and help manage symptoms.
Are There Alternatives to Medication for Treating Mental Health Issues in Older Adults?
Alternatives to medication include psychotherapy, cognitive-behavioral therapy, group therapy, lifestyle and dietary changes, and holistic approaches such as art therapy, music therapy, and mindfulness exercises.
What Can Family Members Do To Support the Mental Health of Older Loved Ones?
Family members can provide emotional support, encourage social engagement, ensure a safe and stimulating environment, help manage medications, and accompany older adults to medical appointments. Open communication and patience are also essential.
How Can I Prepare for an Appointment With a Geriatric Psychiatrist?
Before the appointment, make a list of the older adult's symptoms, concerns, and any medications they are taking. Be ready to provide a medical history and information on any recent life changes or stressors that may be affecting their mental health.
Media credits: Except where otherwise noted, images copyright LaJolla.com.