Top 5 Places To Go Cage Diving with Great White Sharks in San Diego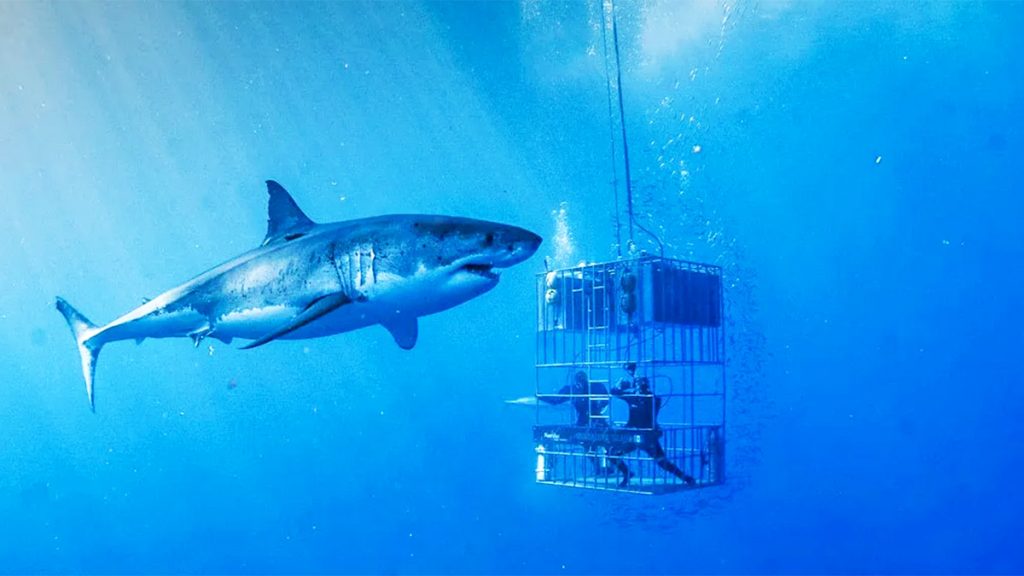 If you have shark cage diving in San Diego on your bucket list, you're in luck, because we have exactly what you're looking for. In recent years, great white shark populations in Southern California have increased exponentially—especially in the San Diego region, where the creatures have been spotted in Torrey Pines, Solana Beach, and La Jolla Cove. While having more sharks in the water may make some uneasy, the population surge is good news for lovers of aquatic life.
The higher number of great whites in SoCal is linked to the state's legislative measures that aimed to protect a dwindling shark population and other marine life. Thanks to these conservation efforts, San Diego beaches have become even more beautiful — and provided sharks the resources they need to thrive and reproduce.
The shift is also great news for adventurers, particularly those interested in shark cage diving in San Diego. Today, several companies offer safe diving expeditions, allowing the curious to get up close and personal with these fascinating creatures. If you're fishing for a new experience, here are a few of the best options for San Diego shark diving expeditions and cage diving with sharks in San Diego.
San Diego Companies That Offer Cage Diving with Great White Sharks
Visitors and locals can often spot juvenile great whites along the beaches, where their nurseries naturally occur. Snorkeling is a great way to see these smaller, tamer sharks that are generally uninterested or wary of human activity.
But if you want to see larger sharks—including mature great whites—you'll want to head offshore with one of the many great white shark tours San Diego has to offer. With a constant watch on marine life activity, these professionals will take you out on the sea to where the great whites are. They'll also provide dependable equipment and world-class supervision to ensure you stay safe and thoroughly enjoy the experience.
To help you find the best California shark diving options, compare these top providers in the area.
Islander Charters
If you want to make a one-of-a-kind vacation out of your shark diving experience, Islander Charters is a top option. This award-winning, USCG-certified, all-inclusive charter boat departs and returns from San Diego to take a 5-day excursion to Guadalupe Island—a great white hotspot. Led by qualified experts, each tour gives guests plenty of opportunities to cage dive and meet sharks face-to-face. The experience is so visually stunning and so secure that it's often used by film productions.
Since their shark diving trips only take about 16 passengers, it's best to book early. Currently, rates range between $3700 and $5000 per person, depending on the date.
Address: 2838 Garrison St, San Diego, CA 92106
Phone: (619) 224-4388
Hours: Mon – Fri 9 a.m. – 6 p.m.
Closed Saturdays and Sundays
Horizon Charters
When it comes to picking a shark diving company, experience counts a lot. That's why many adventurers pick Horizon Charters, as they have been in the business of liveaboard dive charters since 1971.
Using this expertise, Horizon Charters offers 5-day liveaboard boating trips to Guadalupe Island to see great whites in their natural environment. No matter what your level of experience, their diving specialists provide in-depth support to ensure a secure trip below the surface. The on-board staff will also prioritize your comfort by providing quality meals, beverages, and accommodations for around $5000 a trip per person.
Address: 2803 Emerson St., San Diego, CA 92106
Phone: (619) 881-7561
Hours: Mon – Sun 12 a.m. – 11:59 p.m.
California Shark Diving
If you don't want to commit to a lengthy charter voyage, California Shark Diving offers trips that only take a day to see the creatures of the deep. Committed to flexibility, this provider offers both cage diving and freediving encounters led by marine life experts. Those not quite ready to go in the water may also appreciate their viewing trips that allow passengers to see sharks from the comfort of a boat.
Without compromising safety or access to high-quality equipment, California Shark Diving offers a great value with trips starting at about $300 per person.
Address: 501 W Broadway Ste A-294, San Diego, CA 92101
Phone: (619) 380-5613
Hours: Mon – Sun 12 a.m. – 11:59 p.m.
This Is My Shark Life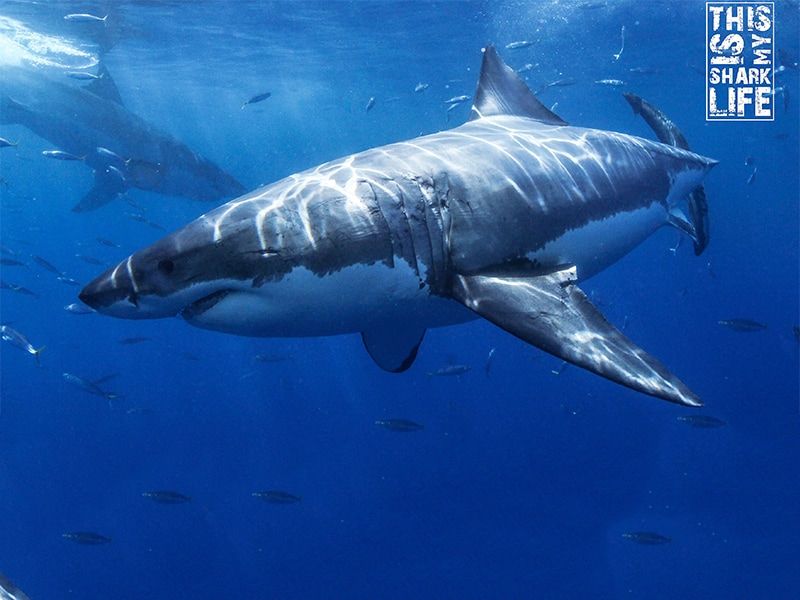 Known for hosting diving trips throughout the globe, This Is My Shark Life offers an all-inclusive charter experience to Guadalupe Island departing from San Diego.
On their multi-day trips, you can take up to 10 total one-hour cage dives—nearly endless opportunities to see a diverse selection of sharks.
When you're not diving, you can enjoy time with fellow passengers on the sundeck, delight in complimentary beverages and snacks, and enjoy 3 daily meals prepared by an onboard chef. Their Guadalupe Island package also includes a movie of the trip, giving you a memento to always remember how you went shark cage diving in San Diego.
Shark diving experiences are priced around $3900.
Address: San Diego, CA – Exact Location Unavailable
Phone: (703) 416-9248
Hours: Mon – Sun 8 a.m. – 7 p.m.
San Diego Shark Diving
When you're eager for a top-tier experience when cage diving with sharks, San Diego Shark Diving delivers. Operating since 2001, this company is known for its 5-6 day excursions to Guadalupe Island from San Diego.
If you want luxury, consider a trip on one of their luxury vessels that offer top-of-the-line accommodations and onboard space. Keep in mind that these trips book up months in advance. Those looking to get out to sea a lot sooner, however, can often book a more value-oriented trip aboard their upgraded diving vessel.
For shark diving adventures, this team offers both submersible and surface cages so you can experience great whites from different perspectives. Their specialized and safe approach to natural interaction also means getting truly unique face-time with great whites.
Trip rates range from $2895-$3895 depending on the vessel you choose to venture on.
Address: 6747 Friars Rd. Ste 112, San Diego, CA 92108
Phone: (619) 299-8560
Hours: Mon – Sun 8 a.m. – 9 p.m.
The Last Word on Cage Diving With Great White Sharks in San Diego
There's nothing like cage diving with great white sharks in San Diego. Whether you're taking a day trip or a week-long excursion, you can count on one-of-a-kind moments with bewildering creatures and plenty of opportunities to take in the beauty of Southern California's coast.
But if you're itching to get diving it's best not to wait, as reservations for all of these trips fill up fast. The good news is that you'll have a wide window of time to schedule shark diving in San Diego, as great whites can be spotted year-round with peaks occurring between July and October.
The banner image of this article of cage diving with a great white at Guadelupe Island is courtesy of Nautilus Dive Adventures.