4 Perfect Spots for a Picnic in La Jolla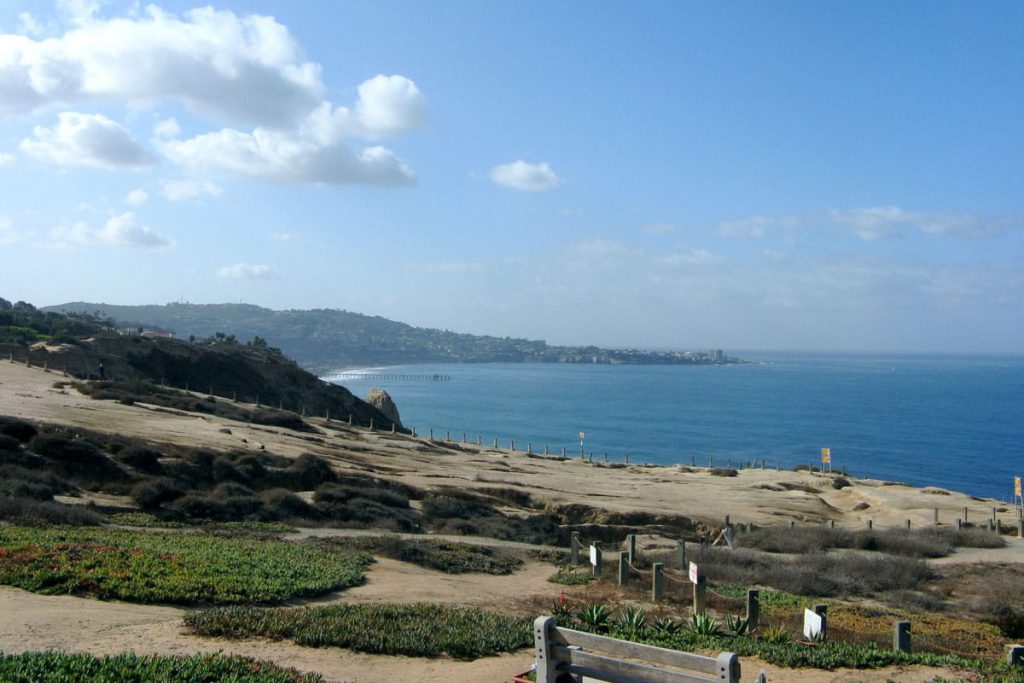 As summer approaches and "June Gloom" finally dissipates, it's definitely time to start getting outside and making the most of it! Besides beach bonfires, kayaking, snorkeling, hiking, and other outdoor activities, one of our favorite things to do outside in the summer is have a picnic in La Jolla. And while you could always opt for the 'picnic on the beach' style, there are plenty of other great spots to cozy up on the grass and watch the waves while you chow down on yummy snacks and sandwiches! Here's our roundup of the best picnic spots right here in La Jolla.
Ellen Browning Scripps Park
With plenty of open space, green grass, benches, and covered belvederes, Ellen Browning Scripps right next to La Jolla Cove is a terrific option for your next picnic. It's right by the coast, so your views will be incredible; it's rarely crowded, even during the summer, as it's large enough for people to spread out. Picnic tables, barbecues, and benches are throughout the park, and restrooms and showers are provided next to La Jolla Cove. There is street parking right next to the park and the Cove, though it does fill up very quickly; your best bet is to arrive early or park a bit farther away and walk. The park is located at 1100 Coast Blvd.
Tip: if one of those little green huts that line the sidewalk is available, these belvederes are excellent places for a picnic! They're covered and have sitting benches inside, and boast unparalleled views of the water.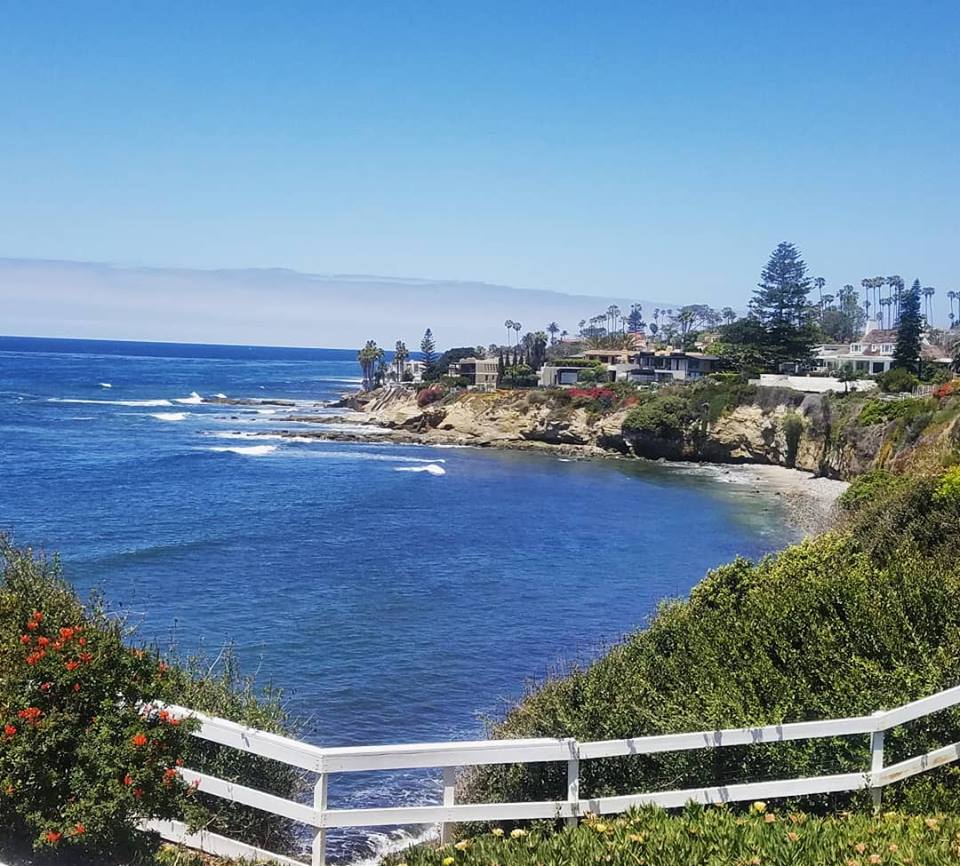 La Jolla Hermosa Park
This is one La Jolla's best hidden gems. Tucked away on a quiet side street near Bird Rock (5780 Chelsea Ave), this little park has a few benches, picnic tables, and even a couple of grills that are great for whipping up some burgers or hot dogs. The park has terrific views of the open water, and although small, it's cozy, romantic, and very rarely crowded.
[ad size=728×90]
There are no restrooms or showers here, but there are trash cans for when you're finished and a short walkway down to the fence offers an even closer view of the beautiful Pacific Ocean!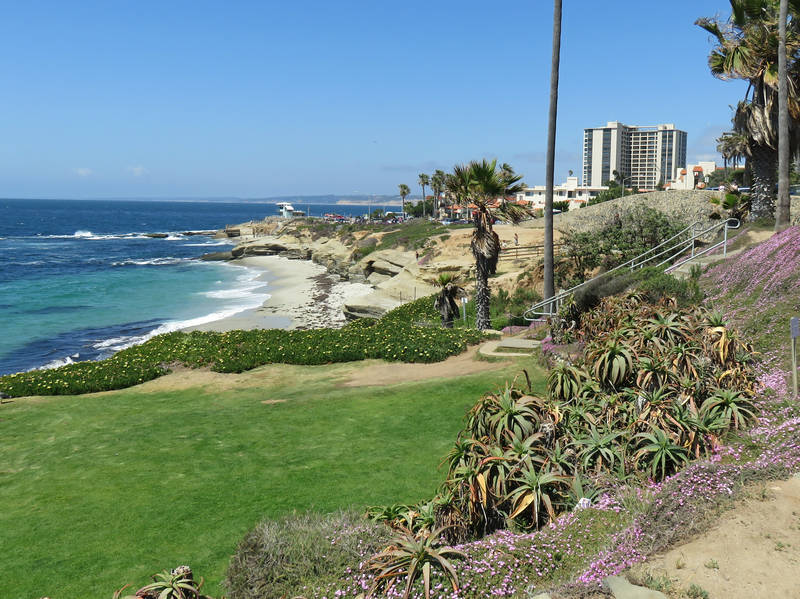 Cuvier Park
When it's not being used for a wedding (it's an official La Jolla wedding venue), Cuvier Park is a gorgeous place to post up for an afternoon picnic. There are only a couple of picnic tables, but the view and privacy – it's tucked down below road level – make up for it! Bring a blanket and spread out on the grass for an even more relaxing experience. Dogs are allowed on leash here, and though there are no restrooms, parking is usually quite abundant along Coast Blvd. right next to it.
The park is located at 590 Coast Blvd South in La Jolla.
Kellogg Park
Kellogg Park is usually the most crowded on this list; located down at La Jolla Shores Beach, this expansive space has plenty of amenities: restrooms, showers, barbecues and grills, bonfire pits, picnic tables, and a playground for the little ones. Luckily, since the park is so large, you're likely to find your own patch of grass. The park isn't right on the water, but you're only a short walk on the sand away! There is a free parking lot here, but it fills up very quickly especially on summer weekends. Look for street parking along the road instead.
[ad size=728×90]
La Jolla Shores beach is a popular launch area for kayakers, snorkelers, and scuba divers, so if you're planning on doing any water sports later in the day this is the picnic spot for you! The park is located at 8277 Camino Del Oro in La Jolla.