Holiday Event Planning Tips in San Diego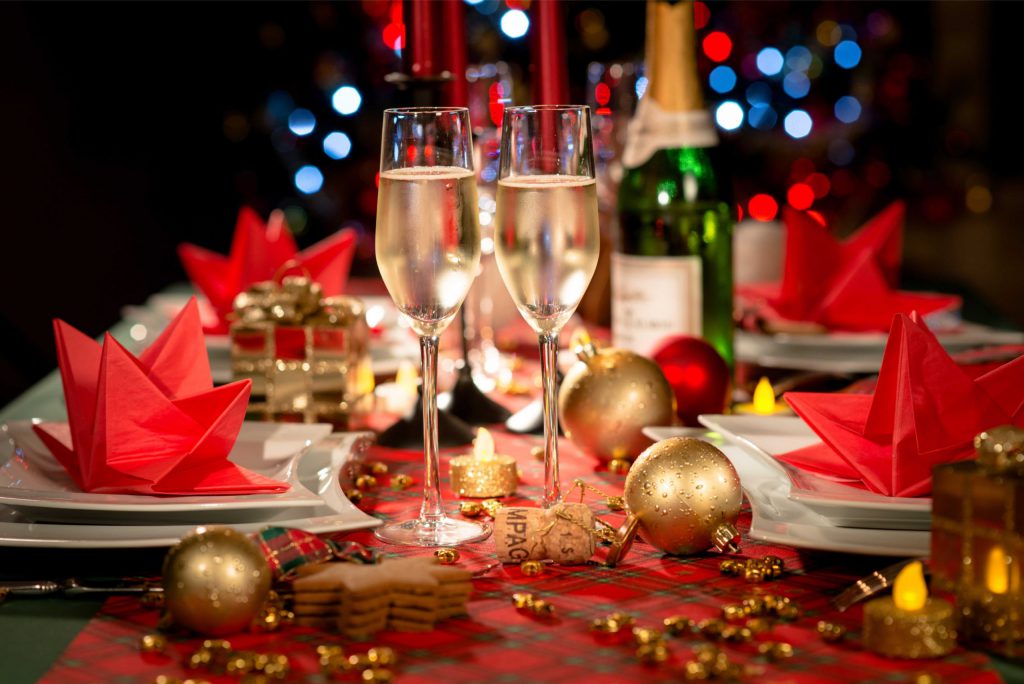 Everyone knows that hosting the holidays can take your stress level from 0 to 60 in no time; but, not to worry, with careful planning and our top San Diego expert event planning tips, this year will be the holiday entertaining season that you actually enjoy as much as your guests! Here's how to get some holiday event planning in San Diego done this season.
Make a list!
The ultimate way to create a stress-free holiday is to live by a list: plan ahead, and don't be afraid to delegate. Know what you're capable of and comfortable doing, and give other people things to do so you aren't stuck doing everything. Asking guests to help with tasks when planning an event makes them feel more involved and more times than not they are happy to help, so never be afraid to ask!
Stock up on supplies
You'll never run out of supplies if you shop with an aim to entertain! Stock your pantry with a selection of small bites and appetizers to nibble on as they chat. A well-placed charcuterie, fresh veggies and dip, or even nuts and cracker assortments can all go a long way, and a signature cocktail that you can have prepared ahead-of-time in large batches will make day-of preparations much easier. Include fun holiday treats such as candy canes or sugar cookies for guests with a sweet tooth.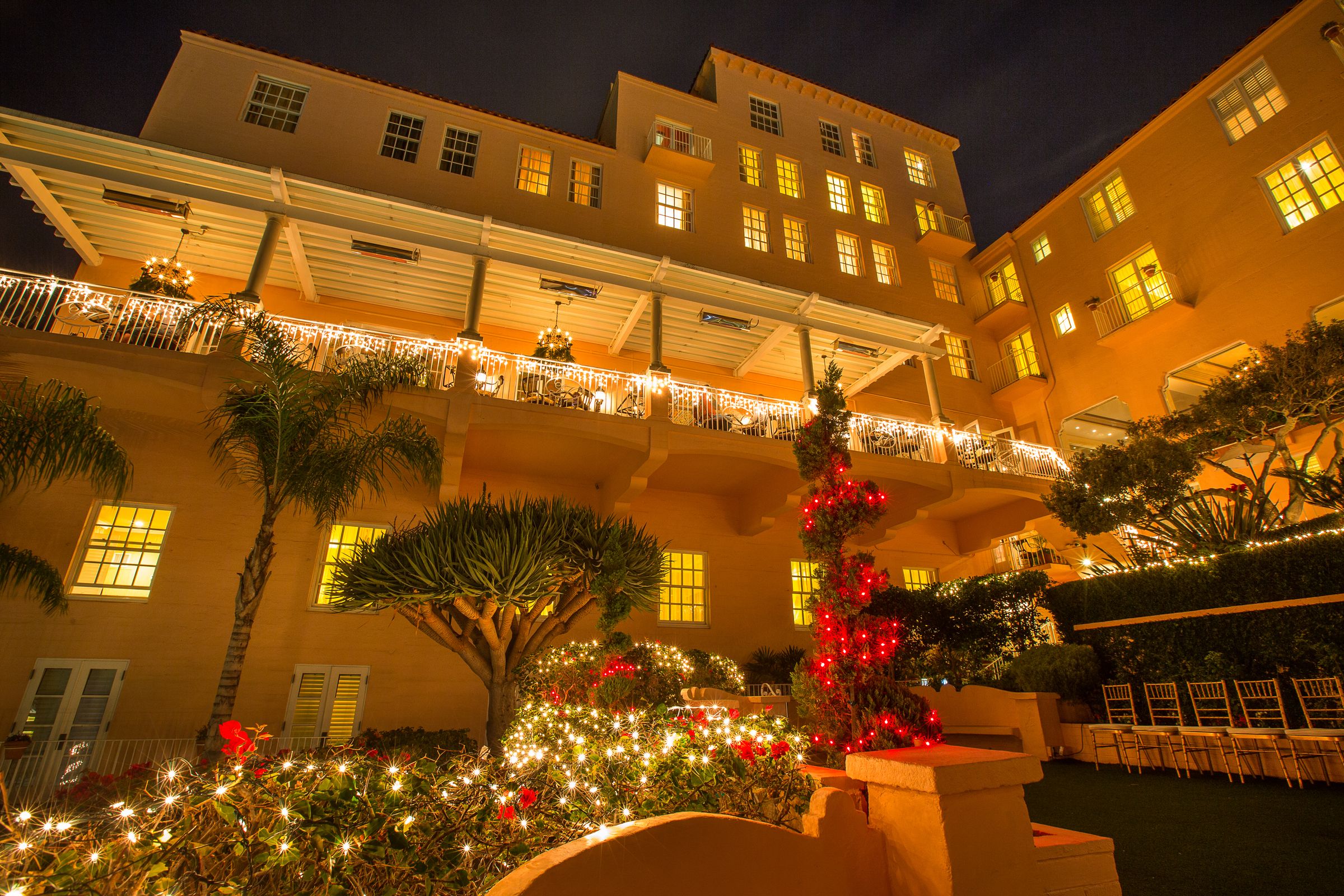 Pick an awesome venue
If you're hosting this year, make sure your home is set up to encourage conversation and comfort. A vibrant and cheery atmosphere that guest will want to stay and enjoy is always key! Having open spaces where guests can feel free to chat and socialize with others is a great idea, as well as having seating options so your guests can get comfortable and enjoy the party.
If you're planning to host a party at an outside venue (such as a restaurant or bar), be sure to book the site well in advance. Having a solid headcount ahead of time is essential to ensuring the venue can accommodate you and your guests. The more you get done ahead of time, the less stress you'll have during the weeks and days leading up to the event, which is already packed with stress as it is! However, one of the great things about San Diego is its plethora of awesome venues — from restaurants and bars to fun event halls, there is no shortage of great spots to host your holiday event right here in San Diego especially in areas such as La Jolla or Downtown San Diego.
Some of our favorite event venues in San Diego include The Darlington House (a great space to throw a holiday garden party in the heart of La Jolla – there are rooms to explore around every corner at this beautiful home!) and the gorgeous La Valencia, which does a great job of hosting grandiose private events all year long for any celebration.
Save time with catering
If you want to host the event but don't feel up to the challenge of feeding all of those people yourself, holiday catering is the way to go. Whether you're looking for a full-service menu here are a few spots in San Diego and La Jolla that cater to all sorts of events and parties year-round, including:
The French Gourmet
Giuseppe Restaurants & Catering
Eco Caters
Rimel's Rotisserie
Cuvier Club
TOAST
Water's Fine Foods and Catering
However if you are on a tight budget, preparing the food yourself can be a huge money saver. Maybe invite some friends over the night before to help prepare the food in advanced so the tasks isn't solely placed on you.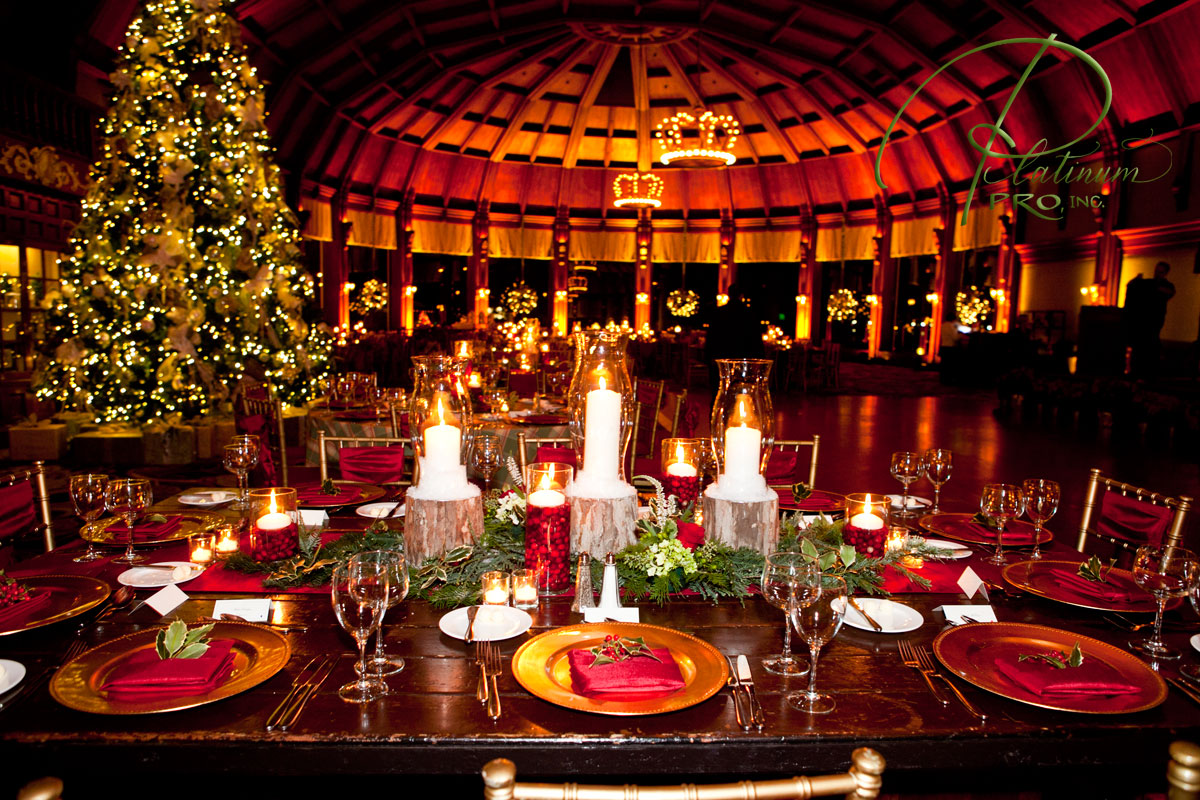 Get creative!
There are tons of great ways to shake things up at your next holiday event. Planning interactive activities or games is a fantastic way to get people out of their comfort zones and chip away at lingering discomfort. Making sure you have a variety of activities for guests is also an easy way to make things go smoothly. Here are some other fun ideas for a different spin:
Charades may feel cheesy, but getting people to laugh at themselves is a great icebreaker
Run a food or clothing drive to collect items to donate to a local nonprofit
Plan a Secret Santa (or even better, White Elephant) gift exchange
Another fun option is to rent a photo booth with some funny and festive props. Guests can capture their special moments and take their group pictures home to remember the occasion.
If you have a flexible budget consider hiring a band for some live music.
Or, you may want to hire a professional photographer to capture all those fun candid moments. You could also choose a little more of a low-key experience like a wine tasting station, where everyone can sample various wines and learn about some different varieties.
Create a fun signature cocktail
If you're hosting, creating a special cocktail for the night is a fun way to celebrate the holiday and make your event unique — and it can keep the cost of multiple drink options down. It's also the perfect opportunity to come up with a fun name that gets attendees in the spirit of the festivities. Don't feel intimidated; most of us aren't natural mixologists!
To get started, get some inspiration from well-known recipes, or copy a recipe and simply make a play on the name. You can also follow these tips for creating your own cocktails. Whatever you choose, make sure to have plenty of non-alcoholic alternatives in addition to a few standard wine and beer options for those who aren't fans of mixed drinks.
For more holiday ideas in San Diego, visit our other blogs!